Adornment Taiana
Shawls for Wood Nymphs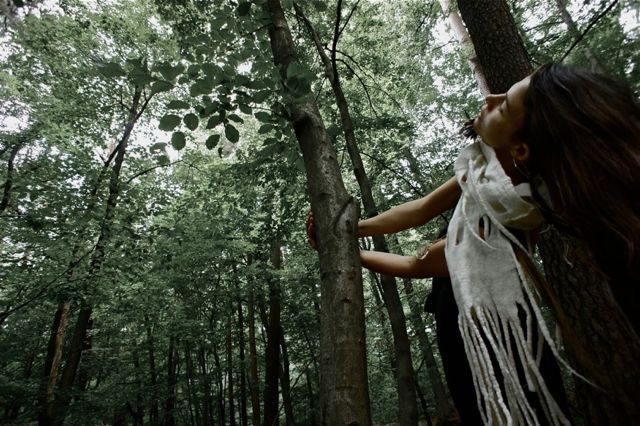 I first discovered Taiana Giefer's incredible shawls at my favorite sanctuary Beautiful Dreamers.I was at once entranced by the feel, look and essence of these felted wool drapes.
I instantly wanted to wrap myself in one and haunt the moors, or move to an adobe homestead in Taos. Taiana is truly an artisan spending sometimes two weeks on the ancient process of felting wool. She uses only Merino sheep wool, and olive oil. Although now she lives in New York and works with big fashion houses, she is a California native and maintains her artistic purity. She also crafts beautiful father earrings. A wood nymph indeed . . .
A mini-interview with the wood nymph herself:
1) Were you raised in nature
I was raised partially in nature. I spent the first half of my life at the top of the Hollywood hills, I was in the city but we had amazing nature around us(unusual for la) then I moved to a home in the Santa Barbara mountains when I was 10 with lots of nature! I was always outdoors.
2)How did you lean the craft of felting?My aunt and her good friend in Frankfurt taught me. We had a two day course for fun together where i learned the basically techniques Of felting. The rest has all been self discovery.
3) What is your most favorite fashion item.My love ring by Abraxas Rex.
4) What is your drink of choice?Earl grey!
5)What book is by your night stand?The room, the dove keeper, east of Eden.