Fashion With a Conscience Part II~ Coyuchi
"a product made with regard for the future is a product made with beauty + worth."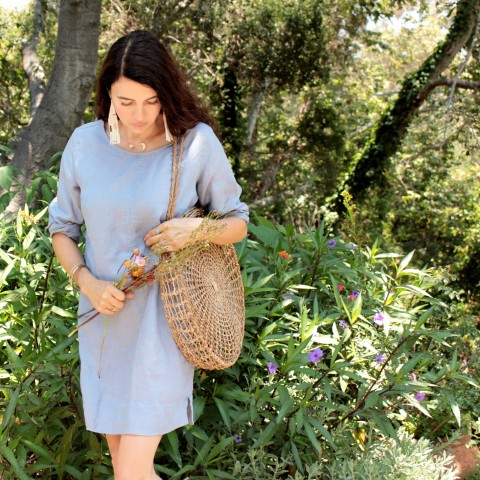 I recently posted on how more and more I am becoming awakened to the fact that the clothing brands we choose to support is crucial for protecting the future of our planet. 10 million tons of textile waste end up in landfills each year. The amount of water used, and horrible chemical dyes truly are having an effect on the environment. Over the years one of my favorite companies for bed linens, bath towels, and lounge wear has been the wonderful Coyuchi brand from Northern California. Years ago I posted about their organic linens, and how I feel safe to use them on the beds of my loved ones. This incredible company now even has a linen recycling program called Coyuchi for Life, where you can send back your old linens to them when you receive new ones.
I have been wearing a few of the linen pieces on these warm summer days. I really like the powder blue and dove grey hues of the top and shift. It's been easy to throw these on when heading to the Farmer's Market or a day gathering herbs and flowers to make some tonics and teas.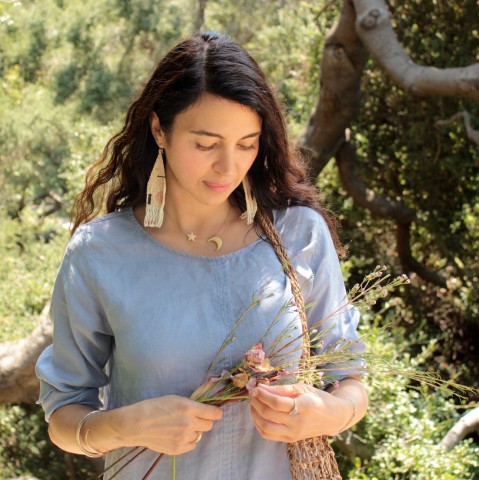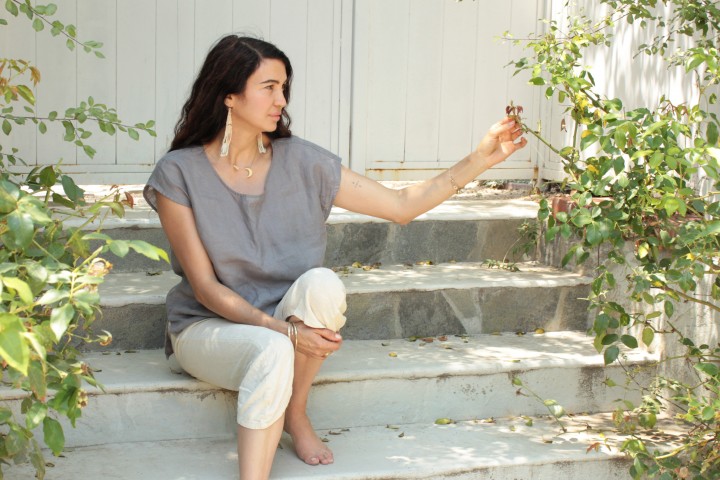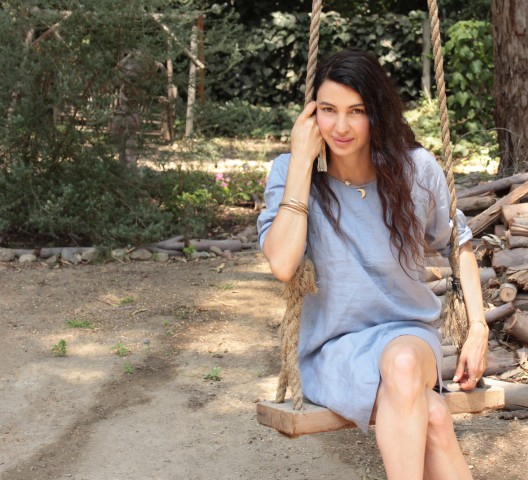 Here are some facts from Coyuchi about their linen line ~
Many of the farms from which our flax is sourced raise other crops as well, rotating them through their fields with each new growing season. To ensure that our linen is truly organic, we need to know that the crops grown in that soil before and after our flax are organic, too.
-Our new Montara Organic Linen Tunic is woven from French flax, organically grown and processed using water-saving traditional methods, the linen is yarn-dyed using low-impact pigments for lasting color that's gentle on the planet and your skin.
Half valley, half coastal, Montara is a stones throw south of San Francisco, and is brimming with understated beaches. The beauty of the town is its slow simplicity, which
is what inspired our Montara Organic Linen Collection. In two contemporary silhouettes that work from day to night- lounge, play, even work, these long-lasting and timeless wardrobe additions will be an instant staple in your closet. Montara is about savoring, the slow, the classic, and the intentional.
Made with organic flax grown in France, our linen supports a community of farmers who include flax as a part of an overall rotation of organic goods including wheat, fava bean,  alfalfa and winter oat. In an effort to save water there is no irrigation in the fields and instead a traditional process called "dew-retting" or "field retting" is used, in which the stalks are spread on the ground and the dew, rain and sun help to break
them down, so no chemicals are required. Our organic linen also carries the GOTS certification, for a look that is contemporary and a mission that is progressive.
Tags:eco-friendly, ecofashion, organic, sustainable fashion