Absolute Love ~ Solid Perfume for Mother's Day with Harmanjot
A carrier of consciousness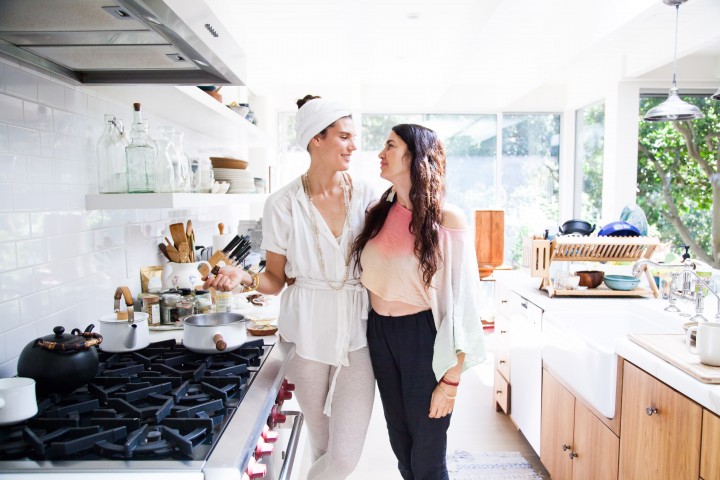 When Harmanjot Kaur last visited Casa Rosa we explored beautiful meditations on creating heart expansion with certain kriyas. Now she is sharing with us a lovely solid perfume using heart opening oils of rose and geranium. I felt this could be a lovely gift to make to celebrate a mama in your life, or to honor the loving mama spirit within yourself. Harmanjot makes it in sea shell lockets which can further enhance Venus energy in your life.  When she came we discussed how perfume is  a good carrier for consciousness. Food can also be a carrier and that's why we choose to bless our meals. This is also a reason I always play mantras when making my products. The mantras can geometrically reprogram your blood, and that sacred geometry can refigure the neuro- network of your mind. We played mantras while making this Absolute Love perfume, to test the theory out.  The sound code is carried in the perfume and then reawakened when used. I definitely felt a sense of well being and light when she anointed me with the perfume after our session.
Harmanjot like most of us came to this dharma after having health issues. She discovered raw food in NYC through discovering Mathew Kenny, which then led her down the path towards healing modalities. She is now going to begin a program where she combines Kundalini and Raw Food. More on this to come . . .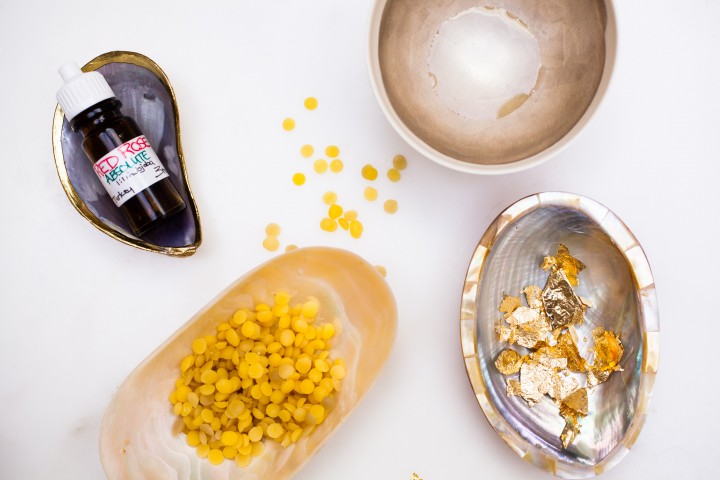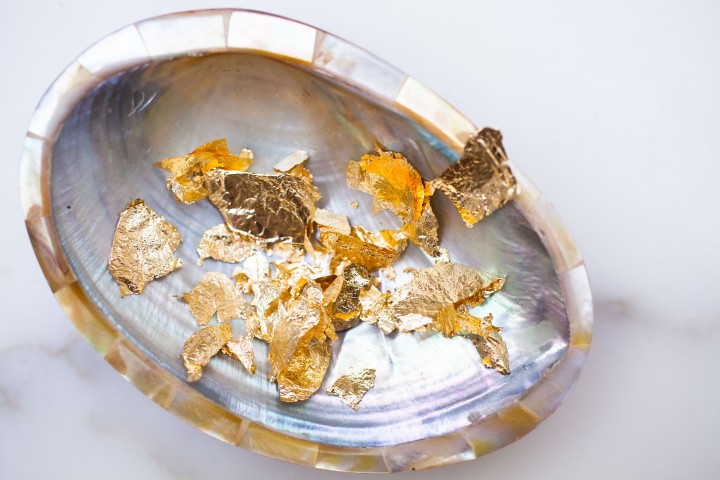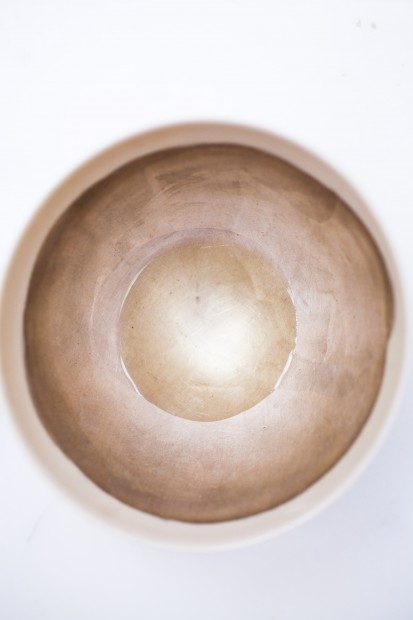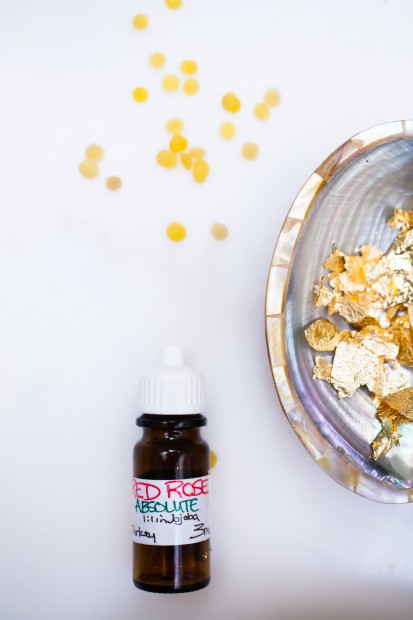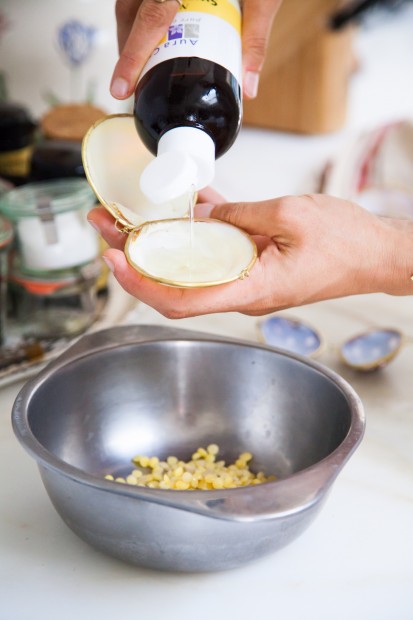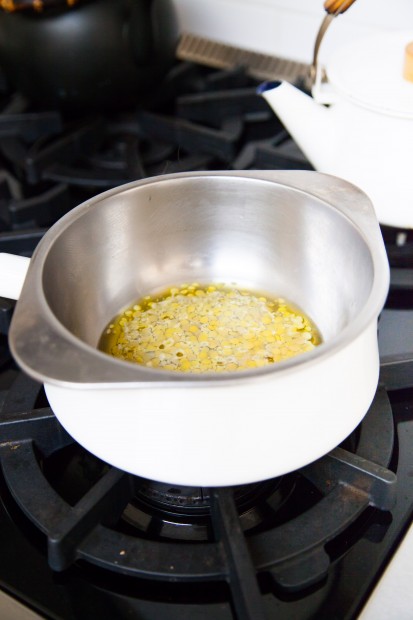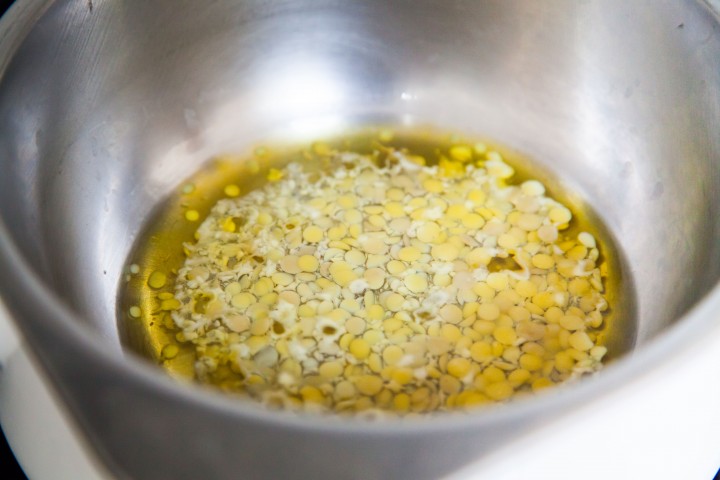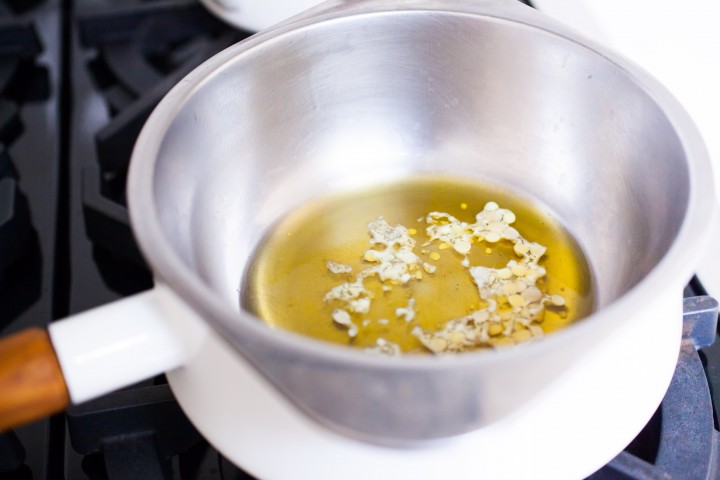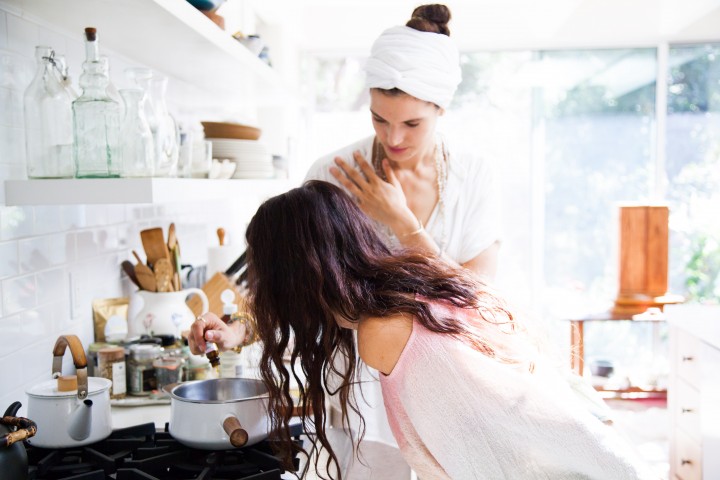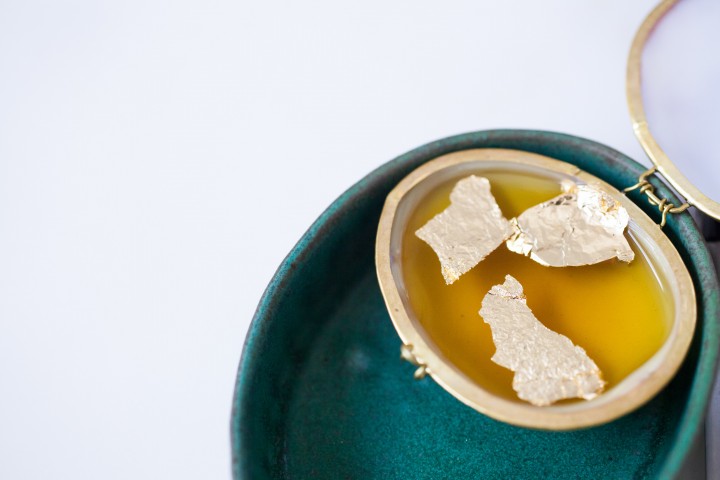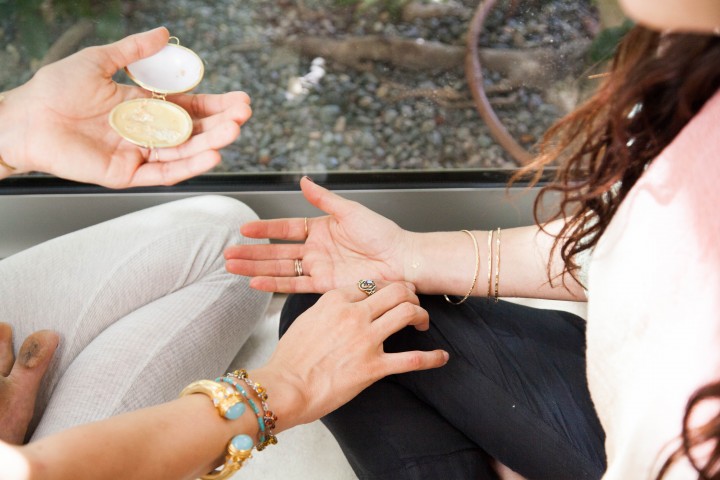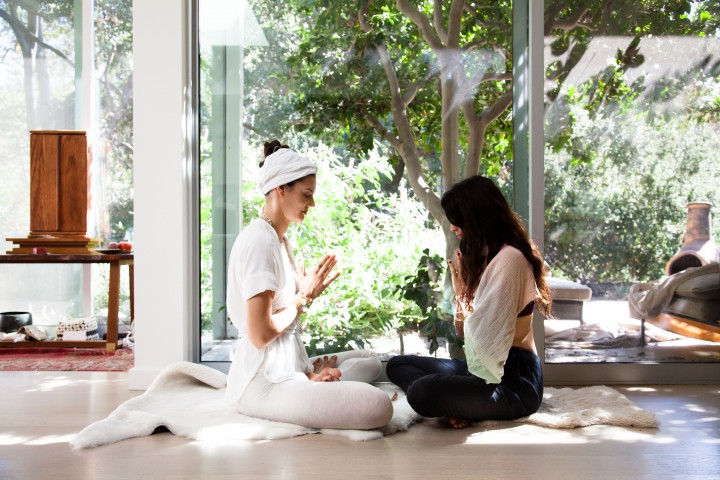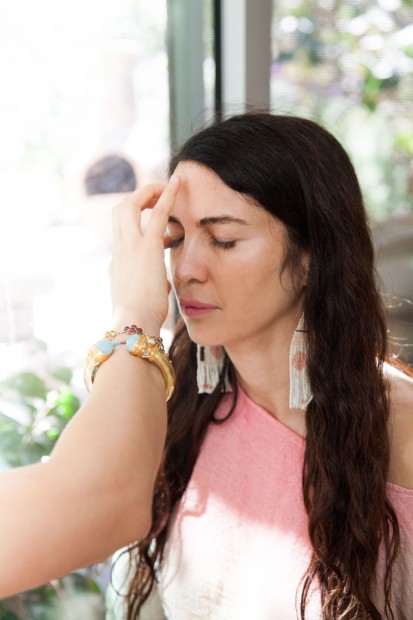 ABSOLUTE LOVE
SOLID PERFUME
INGREDIENTS
• Organic beeswax (order online or pick up at an all- natural grocer)
• Organic sweet almond oil
• Essential oil for the Heart (Rose, Rose Geranium, Rosewood, or Tuberose)
• Gold leafing (OPTIONAL)
• Suitable container
• Mantra or Intention
DIRECTIONS
• Measure our equal parts beeswax and almond oil. I like to measure in the container I plan to use so that the measurement is somewhat close to exactly how much I will need.
• In a double boiler, melt the beeswax and heat the almond oil together.
• Add 8-15 drops of essential oil per containers of fragrance you wish to make.
• Play, chant and beam a mantra or positive intention into your mixture. The oil /wax mixture will take on the sacred geometry of the sounds and reconfigure (a la Dr. Emoto) according to your positive vibration. This makes the daily ritual of fragrance wearing into something much deeper. These solid perfumes were crafted listening to the White Sun II album by the band White Sun.
• Gently pour your mixture into its container.
• Sprinkle with gold leaf if desired. Gold leaf will amplify the positivity of the perfume.
• Let set. Apply. Enjoy in Love.
A version of this perfume crafted with amplified beauty on a powerful Jupiter-Venus day is available
Tags:almond oil, beeswax, Casa Rosa, gold leafing, Harmanjot Kaur, kriyas, Kundalini, mantra, perfume, recipe, Venus energy