Kiss of Venus ~ Julia Corbett
The alchemist behind the delicious chocolate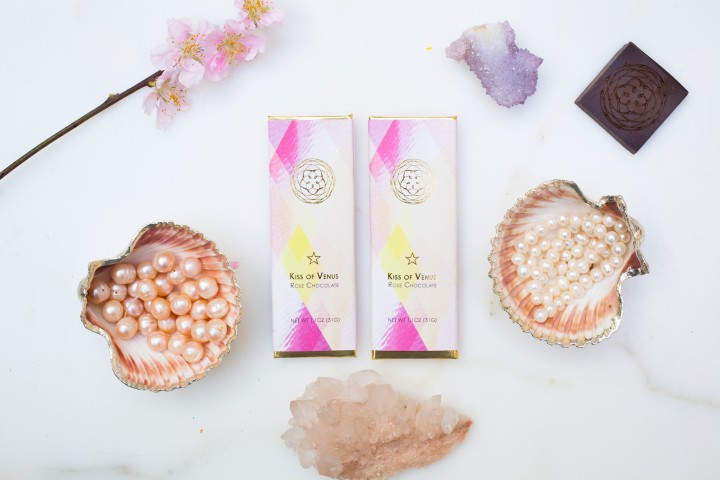 I first met beautiful flower girl, raw food chef, author and chocolatier Julia Corbett who is the creator of Dessert Medicine at the Spirit Weavers Gathering last May. Once I tasted her raw cookies I became an instant fan. Here at Casa Rosa we use many of the recipes from her incredible book Raw Cookies: Superfood Treats
. She has just created a chocolate bar that resonates so deeply with my heart. You all know by now how much I am influenced by the Goddess Venus, and to be able to savor a delicacy named after her makes me giddy. This is a beautifying blend of Rose & Pearl, infused into heirloom Ecuadorian cacao with sundried cane crystals, cardamom, vanilla and sea salt. What could be better than eating a healthy, activating chocolate bar that has beauty enhancing pearl powder and rose.
Interview with Julia the divine alchemist below. Stay tuned for a heavenly raw matcha cookie recipe from her next week.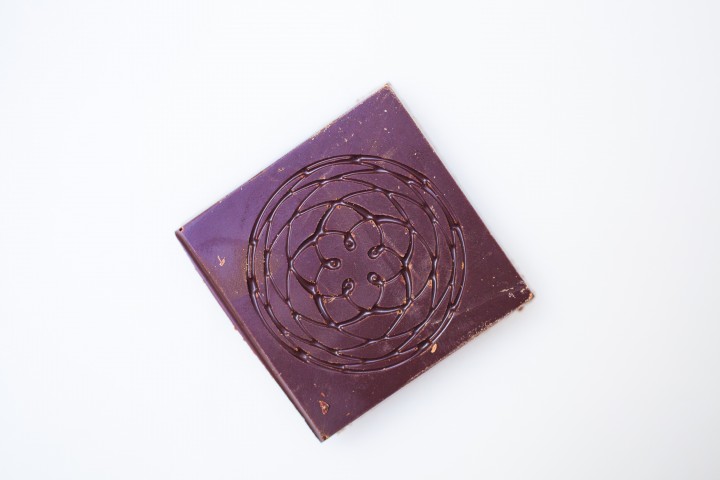 I so love the sacred geometrical pattern of Venus on the chocolate ~ You can now find the Kiss of Venus on the site The Local Rose shop.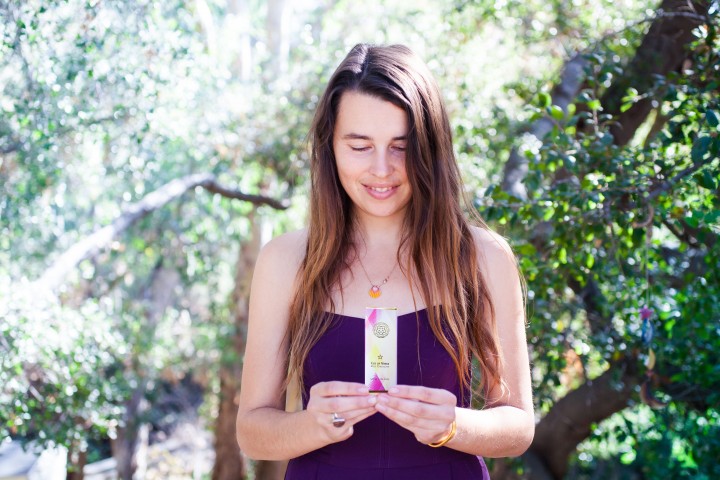 1) What inspired the Kiss of Venus Bar?
The heart, and opening to Love. The kind of love that comes from within and shines bright for all to see. I've been making chocolate and desserts for the past 8 years, and this Venus Bar is the first product that really feels complete. It was conceived by a true connection to the cacao, feeling the effects on a deeper level than before, and being open to receive the medicine.
2) What makes your heart sing?
My heart sings for beauty, of many kinds. In nature, music, food, and really anything that has a truly beautiful order in it, where all the elements come together and create the space for our hearts to open up and be present with it!
3) What are three of your favorite beauty secrets?
Hydration. Movement. Meditation. Keeping the body hydrated not only with liquids, but oils that will keep the skin supple and radiant. Every day making time to move the body, to hike or run, playfully frolic at the beach, or dance! And meditation, having time for stillness and presence. These all keep the spirit bright, and I think that's what makes our beauty shine.
4) Do you have a morning ritual?
Brewing and drinking tea is where I find myself in the morning. It changes with the seasons too, or where I am. If I'm near the beach I love to take a morning walk or run. If I am in the city, tea and tarot is where I go. I'm flexible with my rituals, and feel that this is the best way for me to adapt when I am traveling so much.
5) Where do you see yourself in a decade?
Whoa, I don't think that far ahead. But I suppose if I were to think in terms of goals, I can see having a thriving Dessert Medicine shop! I want to have that as a project to share with the community, a place to gather and have classes, a space to share our greatest gifts and to stay inspired.
6) What are three foods you cant live without?
Chocolate, of course! Coconut in all forms and when it's berry season, that's all I want to eat!
7) Are you a mermaid or forest fairy?
Mermaid, the ocean is so mysterious and I've always connected deeply to the water.
8) What will you be teaching at The Spirit Weavers Gathering?
Honey for the Heart : Herbal Honeymaking & Awakening Beauty Portraiture : A Self Portrait Photography Class!
Tags:alchemist, Casa Rosa, chocolate, cookie, goddess, Julia Corbett, matcha, superfood, Venus