Valentine Roses ~ DIY Rose Bath
Beautiful Blossoms from Flower Muse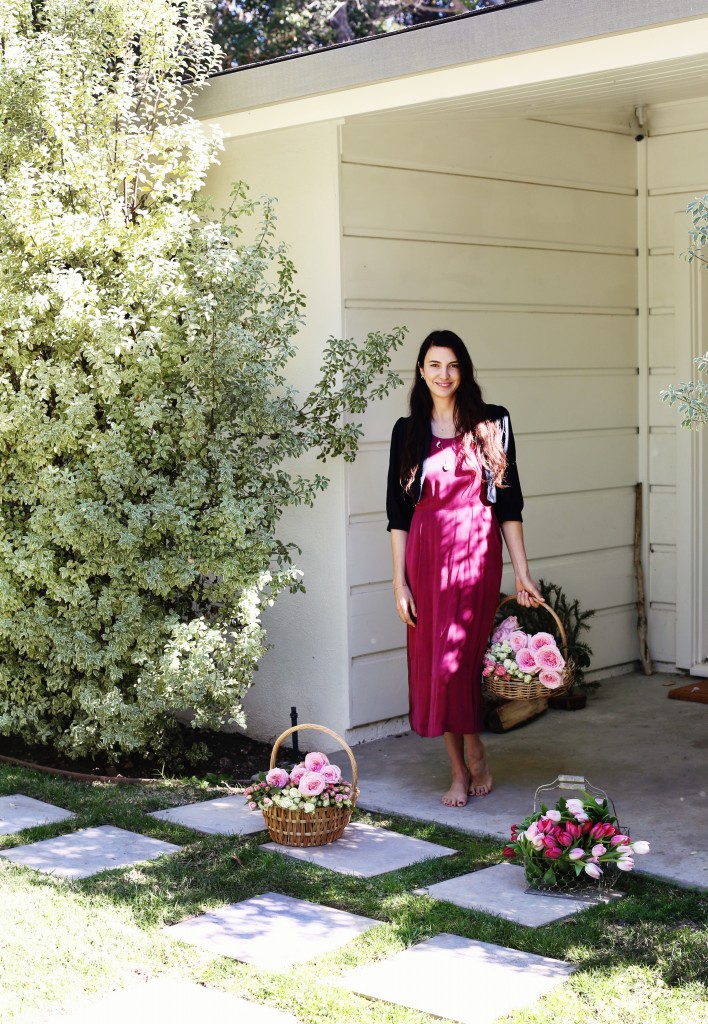 Roses, roses, roses ~ Valentine's Day is all about celebrating my most favorite flower. If you are looking for a company that delivers right to your front door Flower Muse is the place! They have such an array of fresh, beautiful blossoms that can inspire you to make a bouquet for your loved ones. So many sweet Valentine tokens of love can be made like flower crowns, and flower wreaths, but this year I decided to treat myself to a nourishing, luxurious, DIY rose~ sea salt bath. This would be a lovely gesture for your beloved or even for yourself.
For more ways to feel naturally beautiful, see The Local Rose.
Flower Muse sent me a stunning array of a variety of fully open roses and rose buds in pinks, creams and whites. I used these in a mix of salts (sea below) with essential oils. I always try to be mindful of what company I am using, and since my garden is in winter mode I have been using Flower Muse for my home made rose products.
Flower Muse was started by a husband and wife team (they were actually high school sweethearts that were both voted most likely to succeed!) that wanted to offer the highest quality, most interesting flowers, and do it with the very best customer service. They are super picky about the farms that they work with, and only select the best around the world. (They're also very insistent on only supporting farms that hold themselves to the highest standards – all of their farms provide meals, healthcare, daycare, etc. for their workers.)
They have an incredible range of hard-to-find, and often out of season flowers – you can get peonies almost all year long! The flowers are shipped straight from the farms to you; by avoiding the traditional channels of importers, wholesalers, and flower markets, you're getting the flowers just a couple days after they've been harvested, which means they last much longer.
Ingredients for Rose Valentine salts:
1 cup Himalayan Bath Pink Coarse Grind Salt
, 1 cup Dead Sea Salt
, 10 drops Rose Otto
 essential oil, 10 drops rose Geranium
 essential oil, rose petals.
Directions:
Simply take apart the rose petals and mix into a bowl with an equal amount of pink salts and dead sea salts. Then add 10 drops of each of the essential oils. I like to use the coarser salts so they can linger in the hot water longer.
This is a time to re-energize the heart chakras and create goddess time.
Pink Himalayan salts contain 84 trace minerals plus a unique ionic charge when mixed with water. They are sourced from the sacred ancient beds in the Himalayans, and are a good source for detoxifying and cleansing your system gently. The dead sea salts are wonderful for skin issues, achy joints and bones, and overall health. Theses salts are rich in magnesium and 21 other minerals. Rose essential oil also called God Oil is the highest vibrational oil and can open the heart and soothe the spirit. Rose geranium is excellent for the skin, helps balance hormones, improves circulation and more.