Delicious Almond Cake with Berries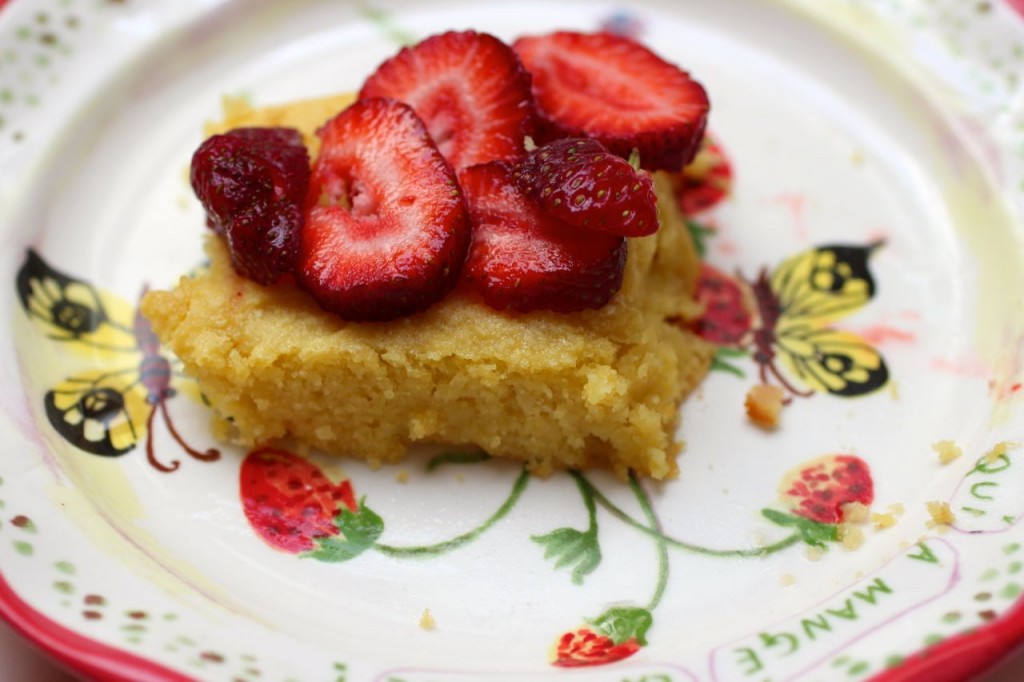 One one of my summer trips to Italy I was introduced to Torte de la Nona which is a moist cake made with almonds and pine-nuts. During my afternoon tea I sometimes crave that nutty flavored cake,  so I decided to make my own healthier, wheat free version adapted from Bob's Red Mill Recipes. If you don't have the time to make your own almond meal flour Bob's Red Mill Flour Almond Meal
 makes a wonderful one. They also make my new favorite baking flour which you will need for this recipe Bob's Red Mill Organic Coconut Flour
. The flours are packed with protein and totally organic free of GMOS's which justify paying a bit more. The cake comes out super moist and I added berries and organic raw cream to finish.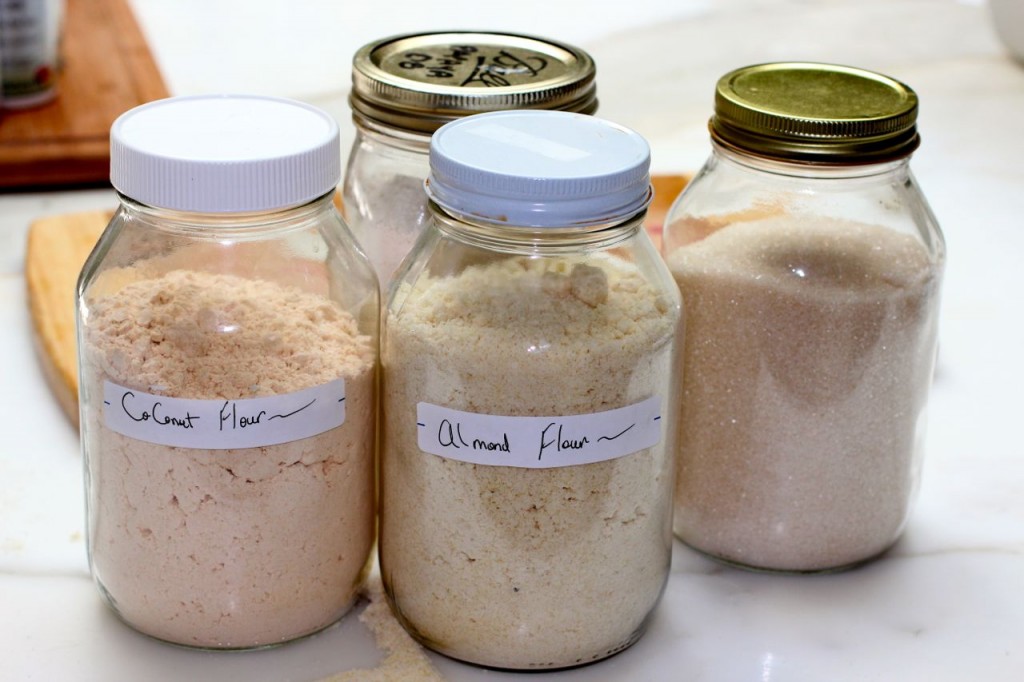 I always take the flour out of the plastic bags and pour it into glass mason jars. I hate the idea of plastic breathing into my food but one has to live in the world so I just remove the plastic as soon as it arrives. The less plastic I have in my house the better!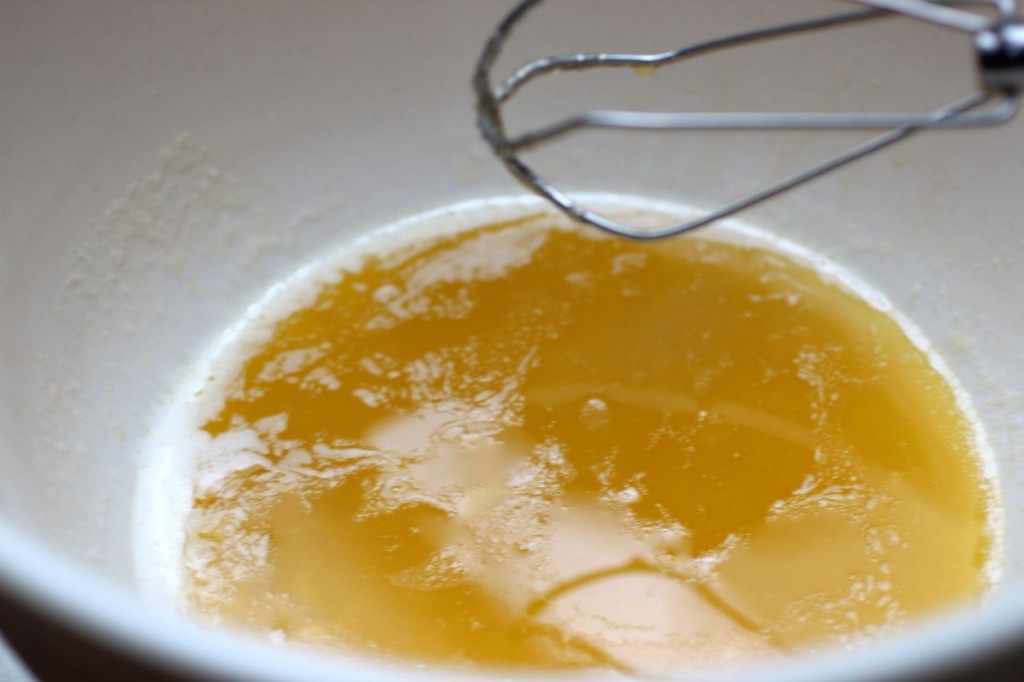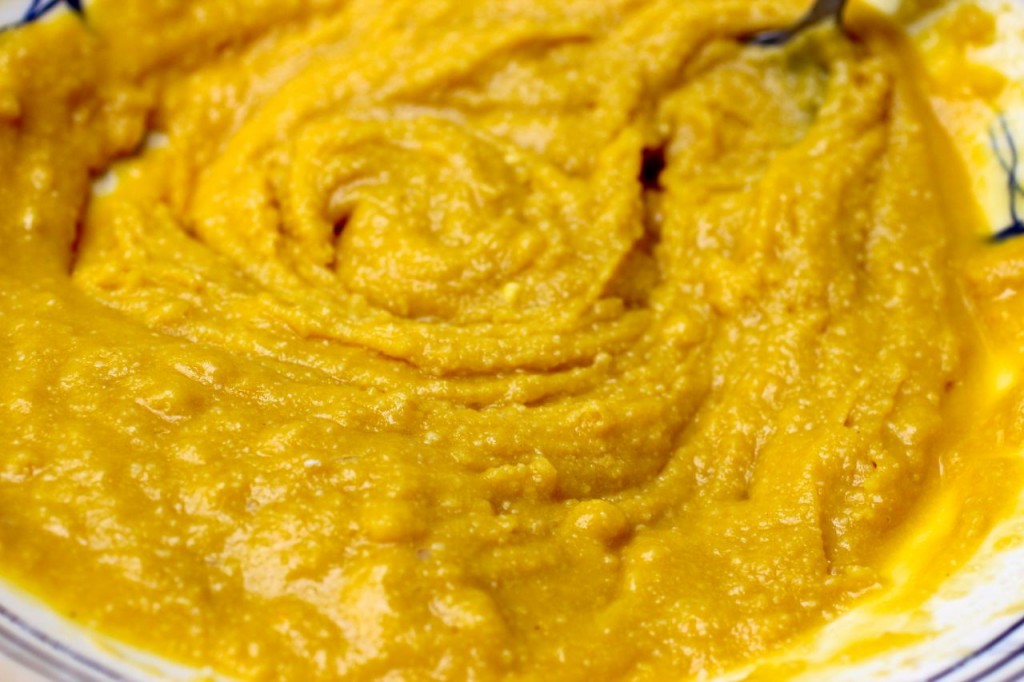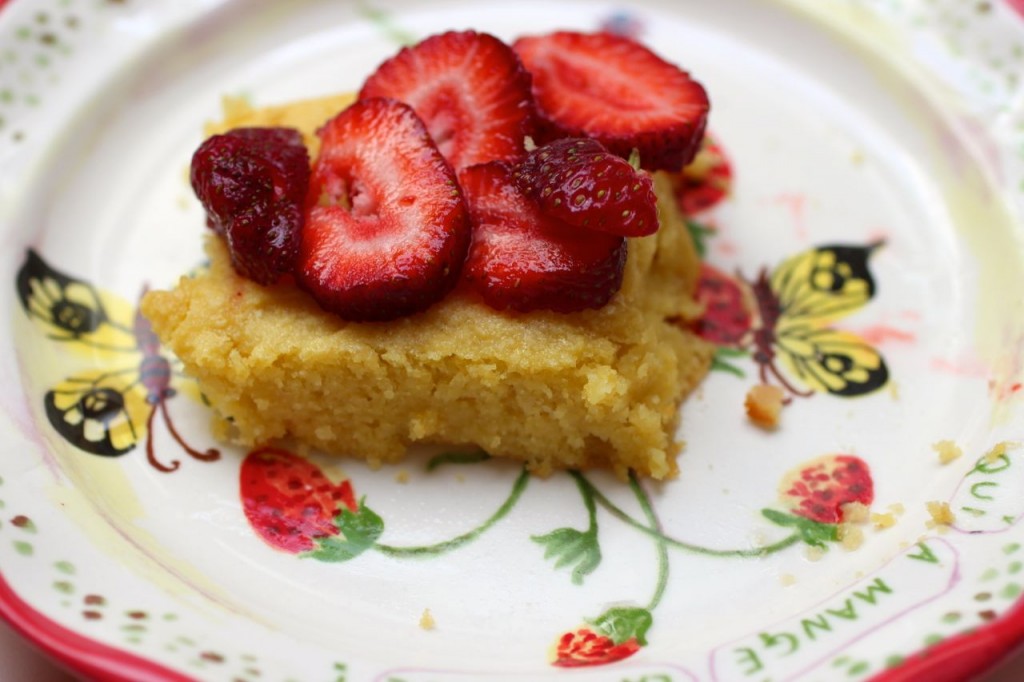 Recipe
Ingredients:
3/4 cup Butter, Unsalted
1 cup Sugar
1-1/2 cups Almond Meal/Flour
1/2 cup Organic Coconut Flour
2 tsp Baking Powder
1/4 tsp Sea Salt
4 Eggs
1/2 cup Milk (I use raw milk)
1 tsp Vanilla
Directions:
Step 1
Cream together butter and sugar until smooth. Add in eggs, one at a time, and beat until fully blended in. Add milk and vanilla and mix until combined.
Step 2
In a separate bowl, combine flours, salt and baking powder. Beat the dry ingredients into the wet ingredients and beat until creamy. Spread into a greased 9×13-inch cake pan and bake at 350°F for 30 minutes. Serve with fresh organic berries and whipped cream.