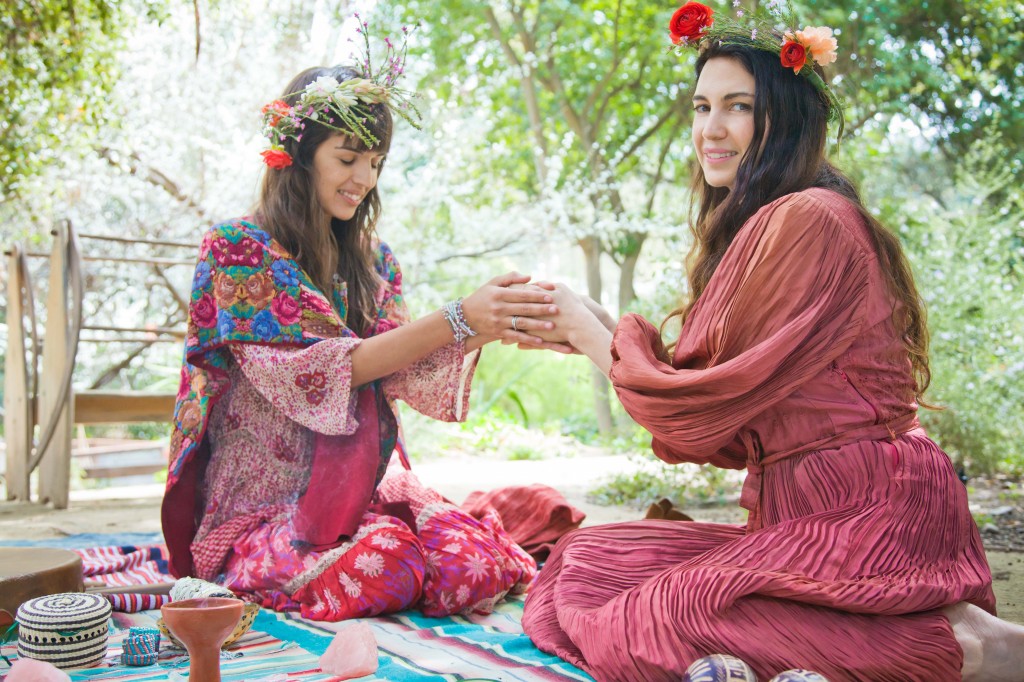 I am sending you this post from New York City. Although I love the city for all the humanity, style and energy it can offer, I can see my nervous system start to break down after a few days. It seems easy to be able to connect to the earth when we are in rural places, but what about when you can't get to the country? Mystic Mamma answers that and other questions below.
1) What inspires you?
The beauty and depth of the natural world! The Sun and Moon. Mother Earth, her mountains, rivers and valleys…the animal kingdom in particular the bird tribes! Our ancestors who lived close to the land. MUSIC. Passion and the expression of the human experience through Dance, Poetry and Art. Consciousness. The expansion of our definition of Reality. The multi-dimensionality of our universe. Synchronicity. The list in endless!
2) Do you believe in a magical existence?
The magic is Real. The more time we spend being in the natural world the more we can attune to the magic of Life.
3) How did MYSTIC MAMMA evolve?
It was and is the fulfillment of a mission to take what had been revealed/shown to me and to share that wisdom to help expand/raise the  consciousness on the planet
4) What is your favorite meal or recipe?
A home cooked vegetarian meal made with lots of love and fresh organic veggies from Mother Earth's bounty. 
5) Where is your dream vacation?
There are so many amazing places in the world to visit and I feel blessed to have gotten to experience so many already…But the top two, that I would love to return to, are northern India and Africa, the two Mother lands. 
6) What does a mystic mamma carry in her purse?
I carry a mini notepad, pen, wallet, iPhone, rescue remedy pastilles (for me and the littles), crayons, and a few quartz crystals for offerings.
7) Are you a mermaid or forest fairy? Forest fairy 
8) What is one thing one can do to feel connected to the Great Mother?
So many things, but I would say start by walking barefoot on the Earth and allow yourself to feel like a child of the universe that you are.  Make an offering of some kind, like find leaves and flowers or rocks and create something beautiful as an expression of your love.  You can offer incense and chant or drum or simply speak from your heart and silently say something like, "Mother I am here, I honor you, Receive my love." It doesn't matter what you do or say as long as you do it from your heart.
9) What does one do when they live in a city like New York to feel connection and grounded?  Connect to your breath. Take moments to practice stillness and just feel your breath, feel yourself breathing in and out. Grounding into the Earth can be done anywhere. One simple visualization you can do is to picture your roots extending down from your body and flowing deep into the Earth. Like a long cord continuing all the way down, until it reaches the center of the Earth. You can even visualize hooking your extended roots to the center or Heart of the Earth, so wherever you walk on the planet you will feel grounded and connected.
The Mayans believe that we are the centers or mid-points between the Heart of the Earth and the Heart of the Sky, and in our heart is where they meet. So by taking a moment to become still and grounded, we quiet the mind and enter that space of the heart where we can feel our unity with everything!
I lived in NYC for 12 years so I can attest to the practice and extra effort that it takes! But connection can be experienced anywhere, and when we connect to our heart, we open up to living life in a new way, where the magic of synchronicity and the relationship with Mother Earth and the cosmos becomes palpable. If you open up your receptivity, you will find signs everywhere