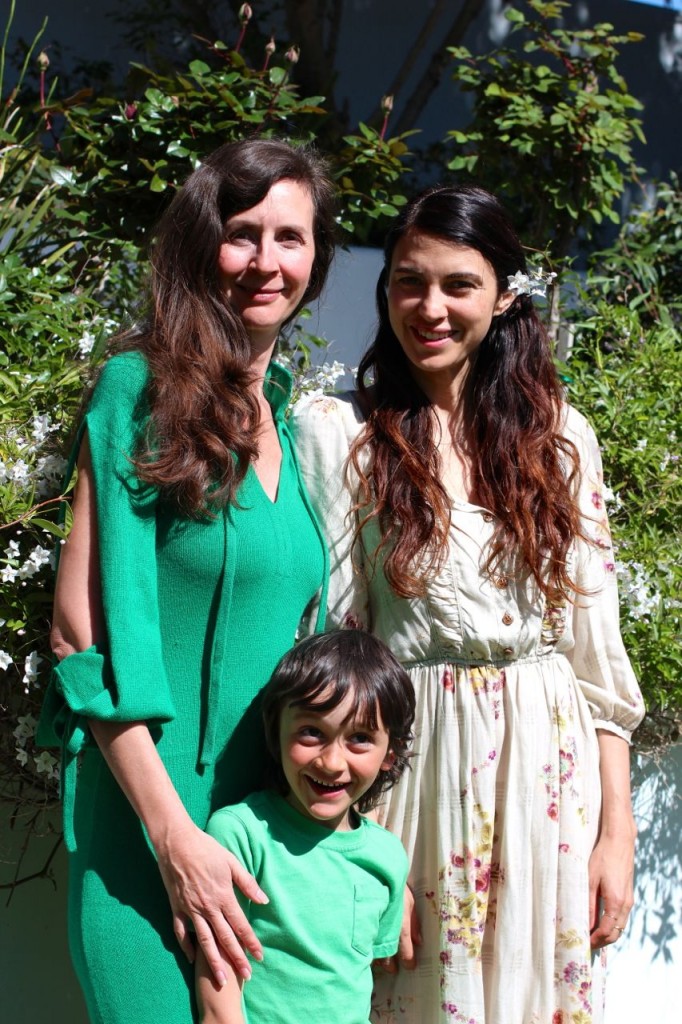 Living Libations is the wondrous site created by Nadine Artemis and Ron Obedia that educates, inspires and provides incredible all natural elixirs, serums, chocolate and more. On their property in the wild forests of the North, Nadine, Ron and their son Leif live a utopian existence where they grow all the botanicals for their products, their own food, and drink from the natural springs that feed their land. I have been using the Rose Glow serum (of course) and find it especially powerful. I am thinking The Local Rose may need a field trip to visit the enchanted land of Lady Artemis!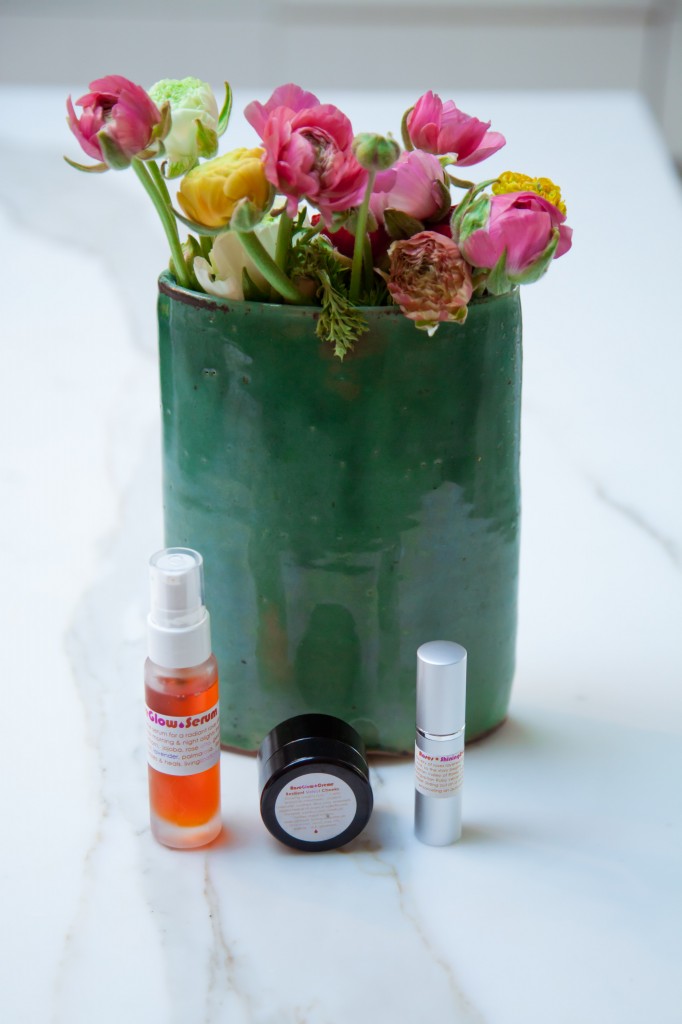 1) It seems you have always been creating elixirs and potions. Were you always on this path? Yes, as a young girl I made potions in the woods, leading to creating perfume in grade nine for a science fair project and then by eighteen I started to make all my own creations.
2) Do you source all the botanicals that you use in your products on your property? 
Yes from our land and we also need all of the climates in the world for our special raw materials and these I have sourced from organic, artisan distillers for the past twenty years.
3) What is one thing we can do to help our planet?
Treat our bodies as a living extension of the planet, know that everything we apply to our skin, sinks into the mesoderm, into our connective tissues, into our bloodstream. If we apply toxins to our body, we are also doing this to the planet
4) What is your beauty secret?
Nature is my beauty attendant.
5) What or where is you favorite meal?
Everyday, watching the sunrise from bed and eating chocolate breakfast with my man, Ron and our son Leif. 
6) What is your dream vacation though I think perhaps your home is quite the dream.
We live in our vacation spot and then use travel to accomplish various activities. 
7) Are you a forest fairy or mermaid? ( think I know the answer.)
Forest Fairy meets Lady of the Lake 
8) You create so many products it is so inspiring. Is there one that you feel you cannot live without?
The Seabuckthorn Best Skin Ever it is the one bottle to do it all, every one in the family can use it! It can wash faces, take off make-up, mositurize face and body, men and children. It completely prevents stretch marks on pregnant bellies, it can be used for diaper rashes. And, best of all it is an awesome massage oil.