Alice Water's Chickpea Broccoli Rabe Soup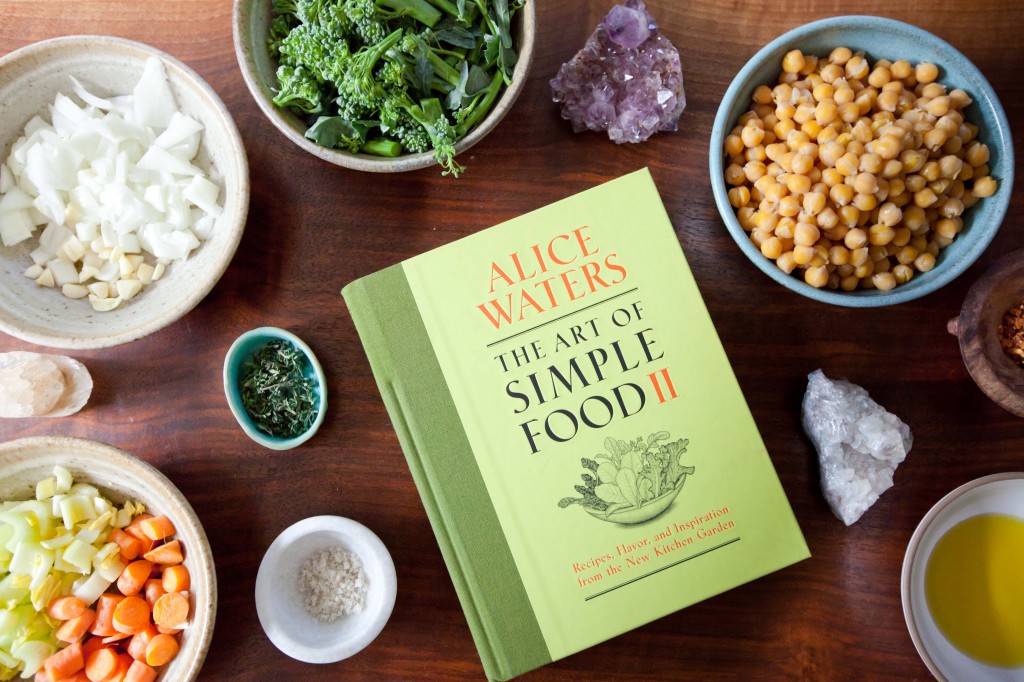 Before the holidays I had the opportunity to meet La Waters and acquire her newest cook book The Art of Simple Food II: Recipes, Flavor, and Inspiration from the New Kitchen Garden
Even though we have sorely been lacking soup weather here in Southern California, I still want to create a winter diet for my family. I tried her recipe for a simple soup which was delicious and yes simple to make. The chickpeas make this a wonderful protein rich soup, you can also add the pancetta the recipe calls for or for a vegetarian version without. Broccoli rabe is an Italian staple and a great counterpoint for sweeter flavors. It is a super food vegetable containing sulforophanes and indoles which fight breast, colon and stomach cancers. It is also a great source of vitamin B's, C's and fights free radicals.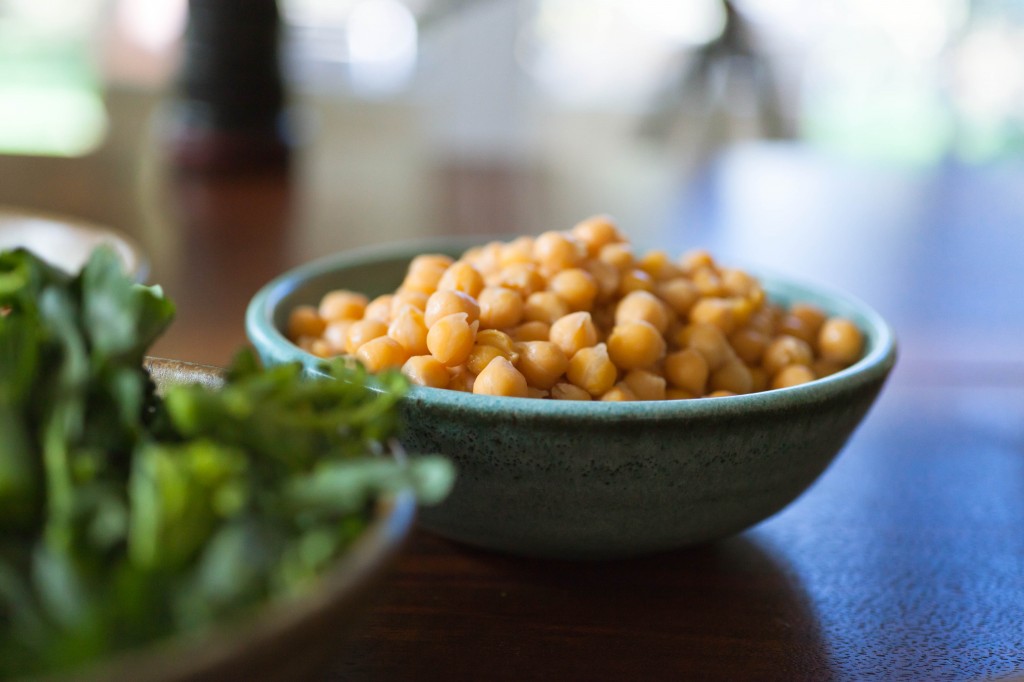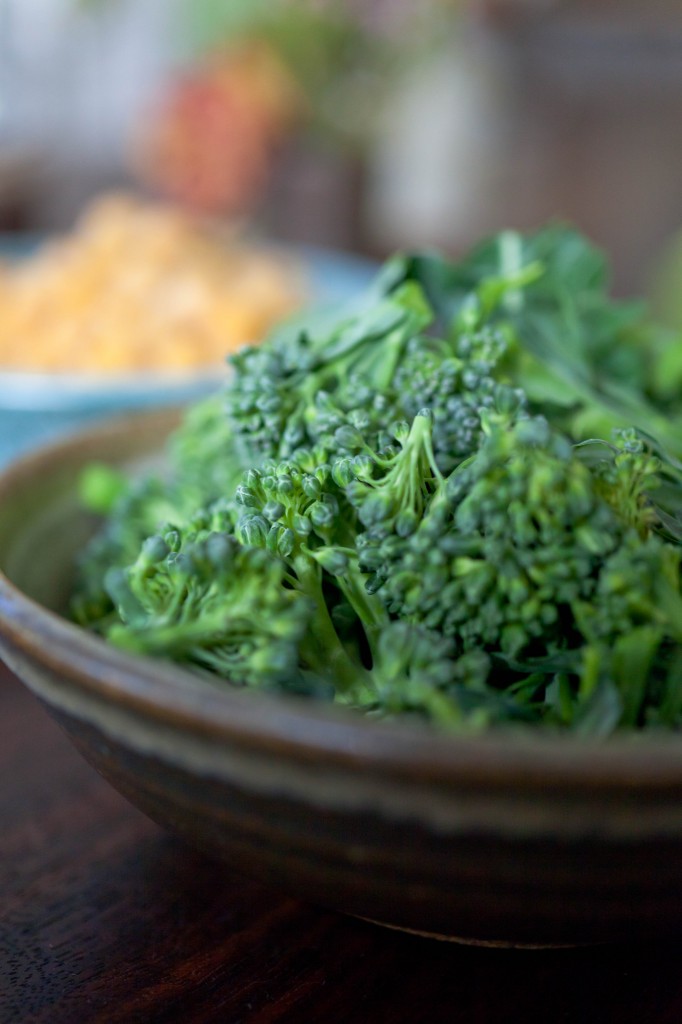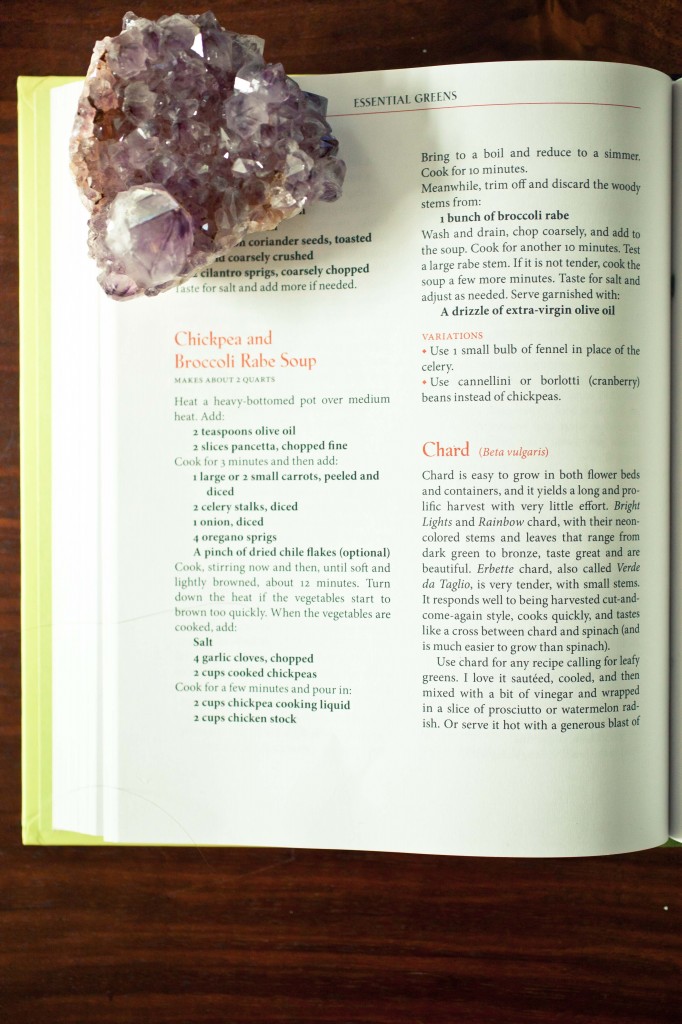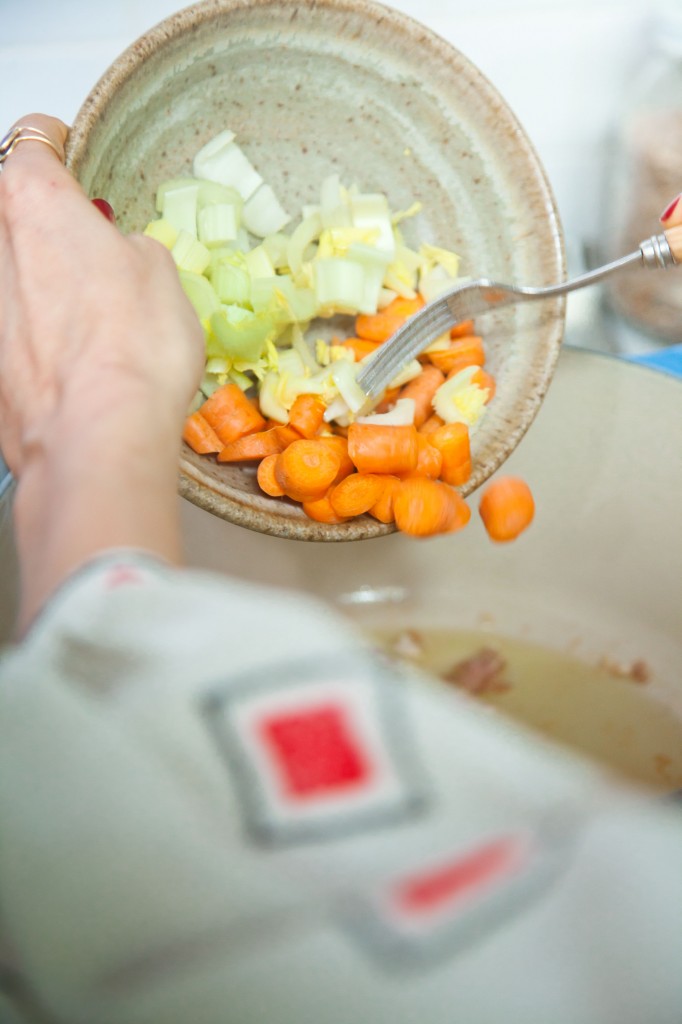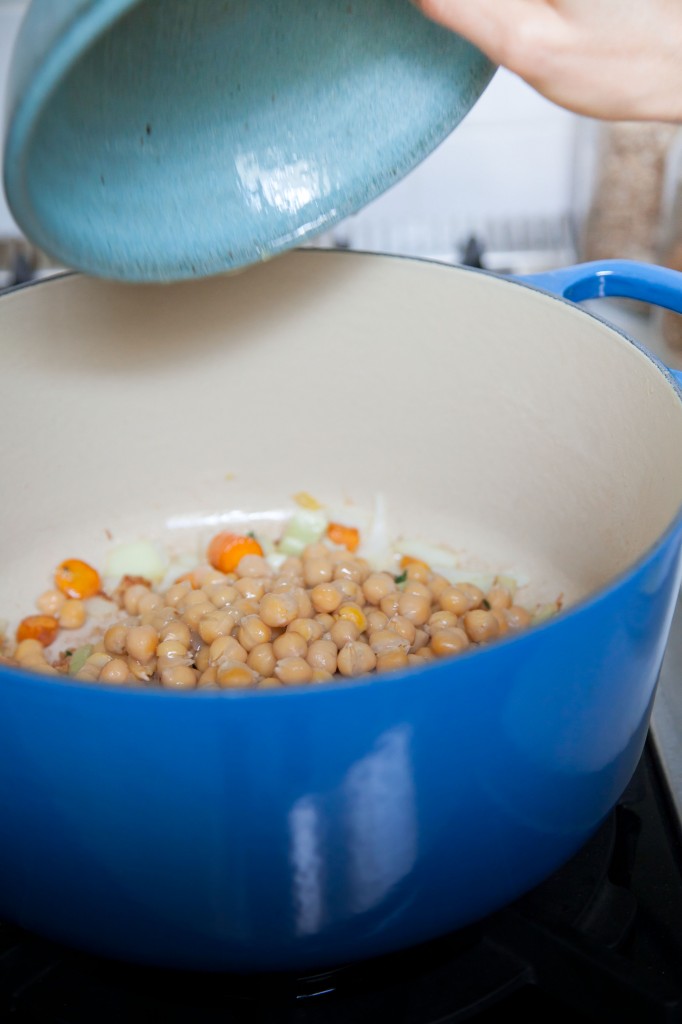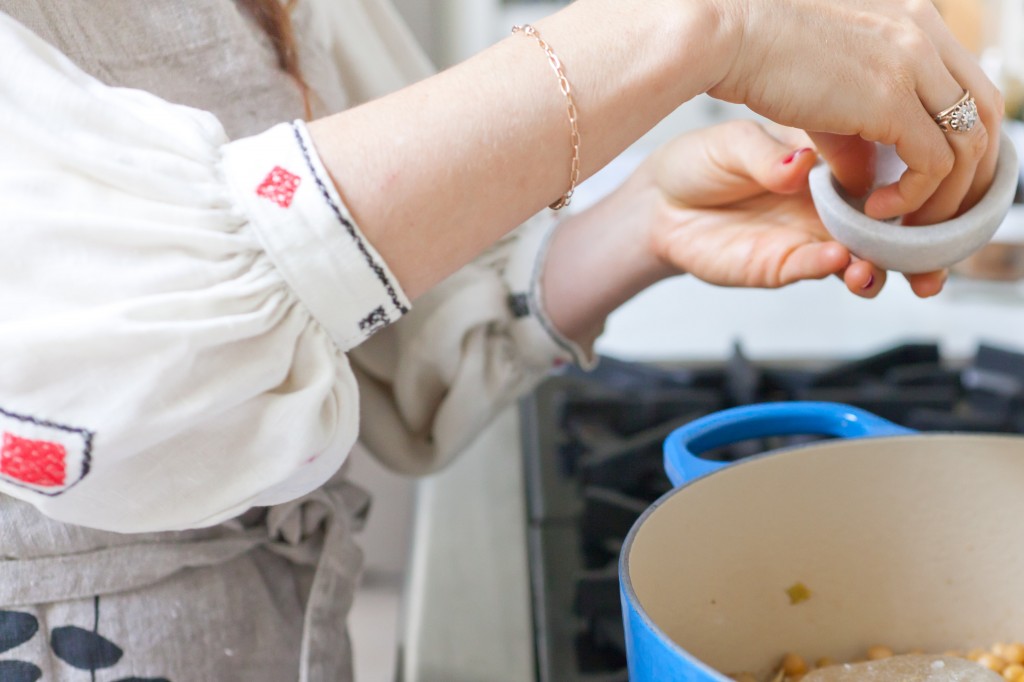 Tip of the day: During the cooking session, I splattered some oil on my favorite vintage linen dress. The best thing to do in that situation is to get some baking soda and place it directly on the oil stain. it soaks up the oil and viola lifts it off the fabric! What are your favorite mishap tips?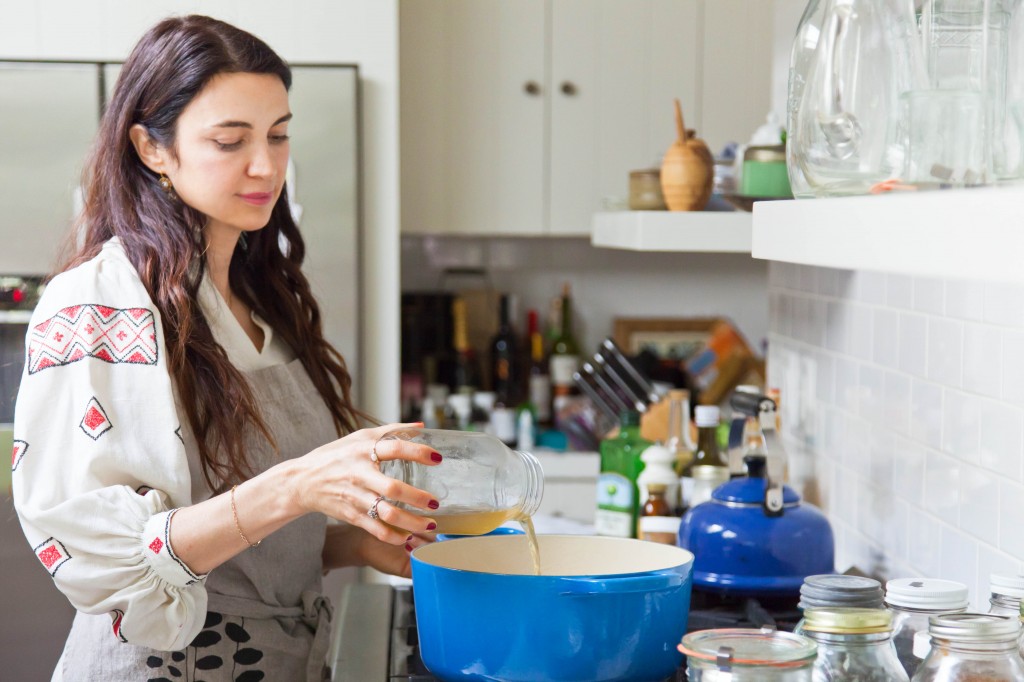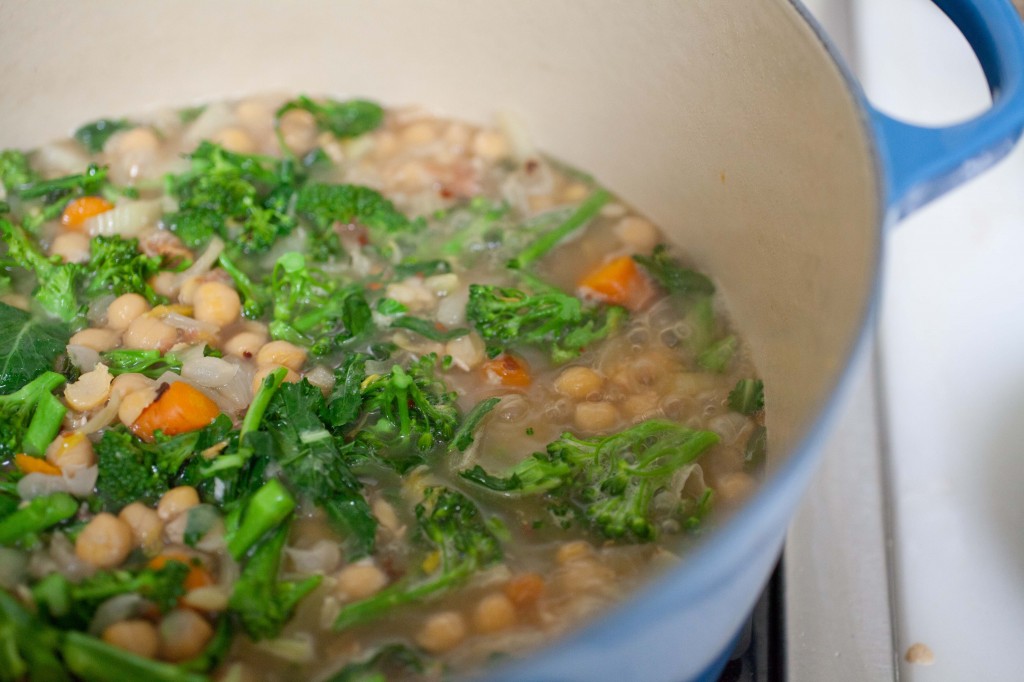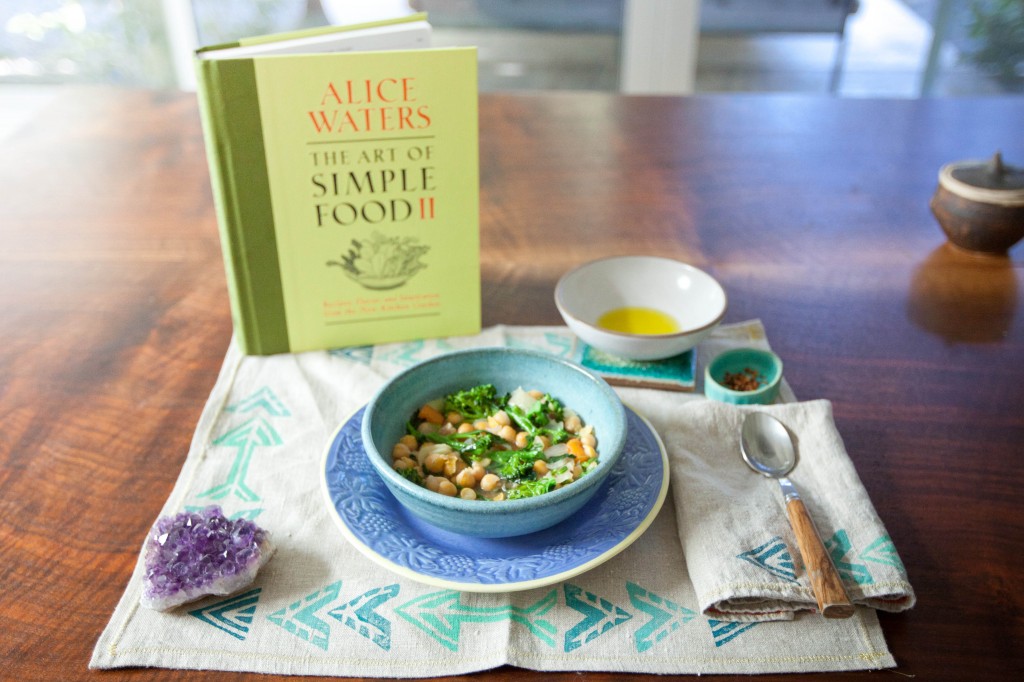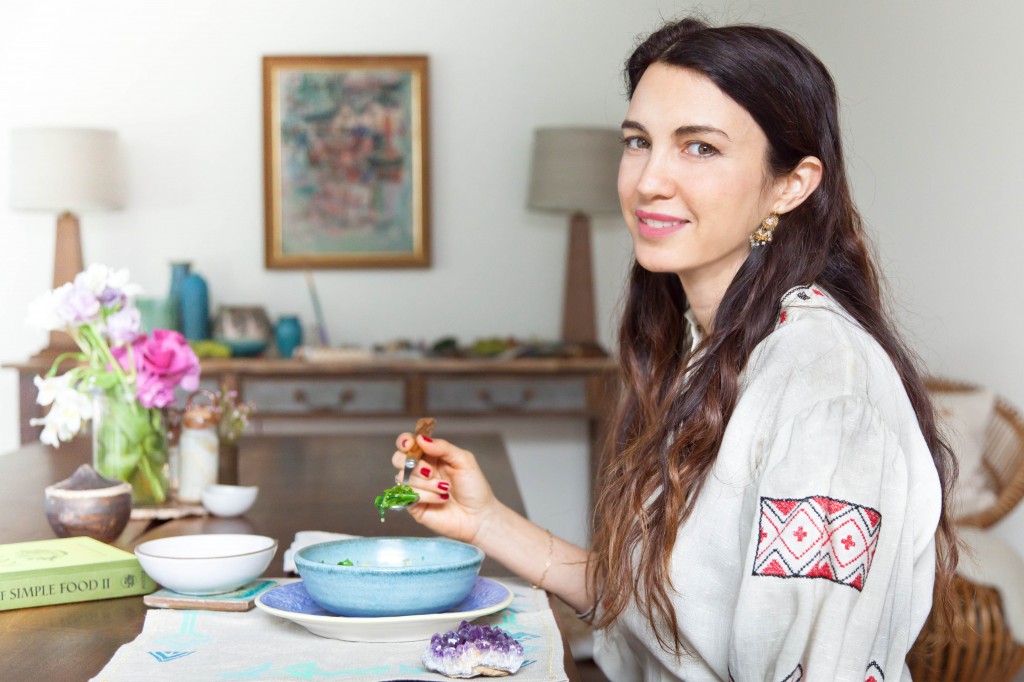 Ingredients:
3 tsp olive oil
2 slices pancetta, chopped fine (omit for vegetarian version)
1 large or 2 small carrots peeled and diced
2 celery stalks diced
1 onion diced
4 oregano sprigs
A pinch of dried chile flakes (optional)
salt
4 garlic cloves chopped
2 cups cooked chickpeas
2 cups chickpea cooking liquid
2 cups chicken stock (or vegetable)
1 bunch broccoli rabe
Olive oil
Heat heavy soup pot add: 2 tsp oil, pancetta. Cook for 3 minutes add, carrots, celery, onion, oregano, chile. Cook stirring now and then, until soft and slightly brown about 12 minutes.. Turn heat down if too brown. When vegetables are cooked add: salt, garlic, chickpeas, chickpea liquid, stock. Bring to a boil, reduce to simmer. Cook for 10 minutes. Meanwhile trim and rinse the broccoli rabe
and discard stems. chop coarsely and add to the soup. Cook for 10 minutes. If not tender cook longer. taste for salt. Garnish with oils oil.
Fore more all natural, healthy recipes, see The Local Rose.