Amanda's Middle Eastern Inspired Delight
Amanda Chantal Bacon is inspiring in so many ways. She is such an incredible mama to her adorable and very wise sprite Rohan. She is an incredible chef who has worked at Lucques and created the Moon Juice phenomena with her all organic juice and raw snack bar in Venice. She is an alchemist creating elixirs that will keep us healthy, vibrant and glowing. One look at her  and you can see the proof.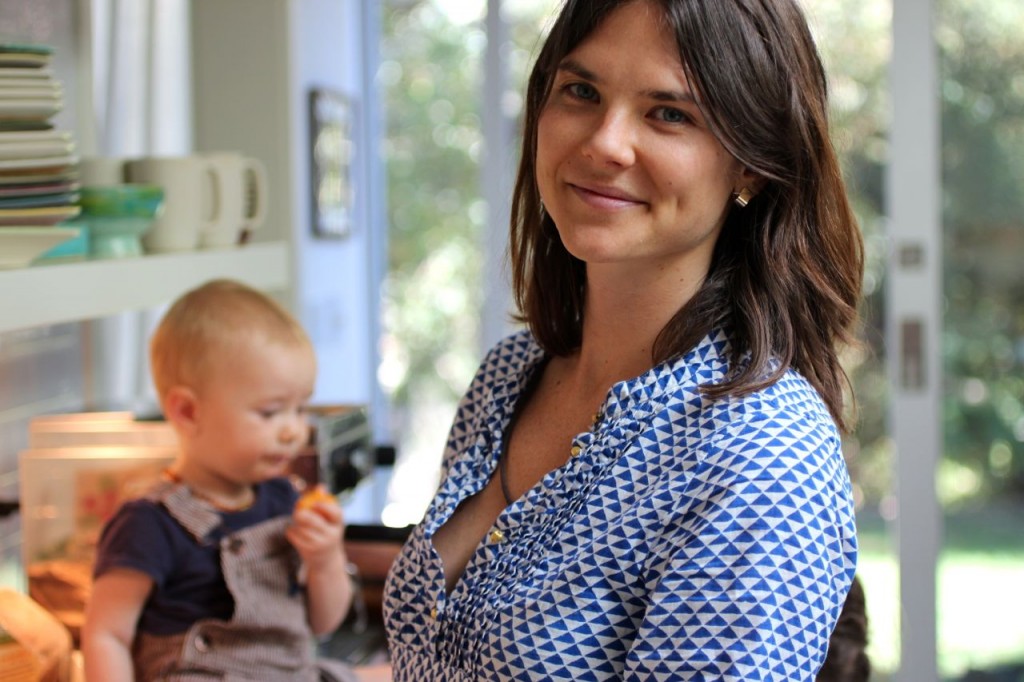 A few Sunday's ago Amanda and Rohan came over for a playdate with Charlotte and I. Amanda created an extraordinary all organic, fresh and partly raw middle eastern inspired lunch with baby Rohan balancing on her hip. She chose her dishes based on what was fresh at the farmer's market. Below is the recipe for her Middle Eastern Delight! I am craving that meal now every weekend. I felt so energized and alive after the feast, but that could have been due to Amanda's magic.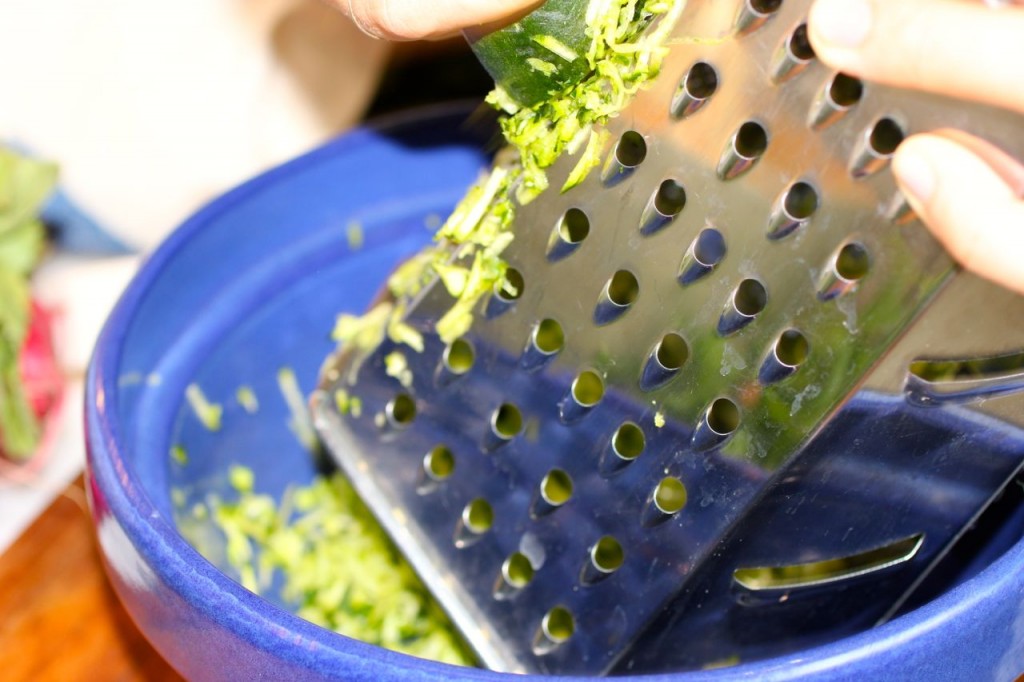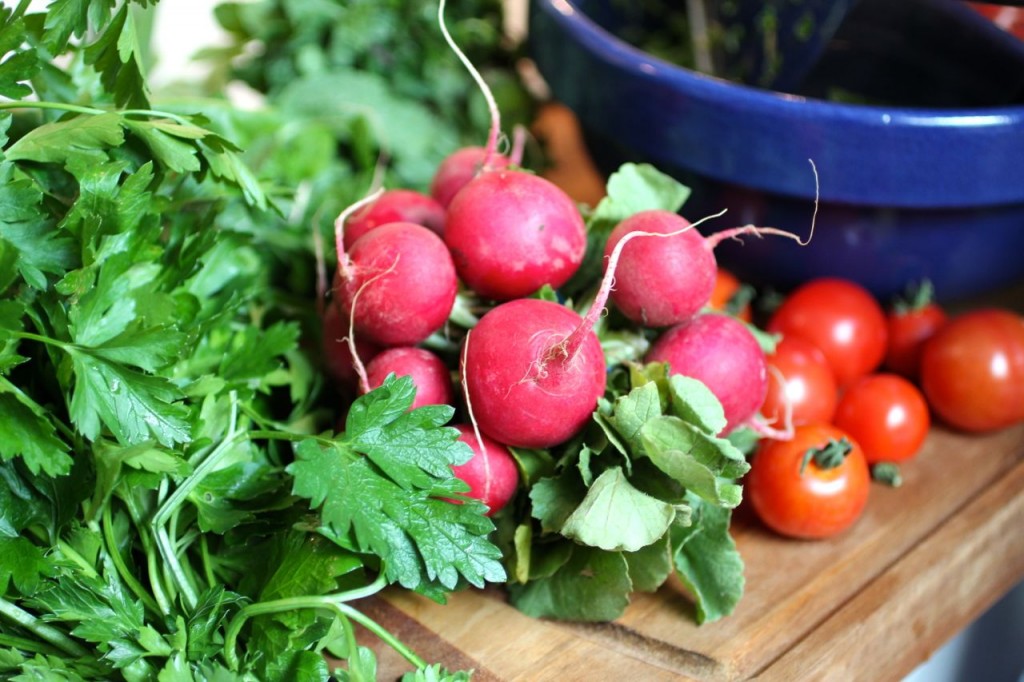 recipes from our impromptu farmers mkt tete at tete inspired by joy, persia, health, and the love of california!!
raw tabuoleh:
all organic!
3 c,  italian parsley, chopped
2 c cherry tomatoes, halved
1 c, raw cauliflower, minced
1 c mint, chopped
5 scallions, minced
1//2 c radish, julienned
juice 2 lemons
salt/petter/ olive oil
first mince your cauliflower and let in sit in your salad bowl covered with the lemon juice and salt, this will nicely maccerate as you chop chop the rest of your goodies!
chop everything else and add to the cauliflower in the moment that you will sit, you want your herbs to stay fresh!  finish with olive oil, salt and pepper to taste!
zucchini pancakes dipped in  zatar cream
all organic!
for the cashew, zatar dipping cream:
2 cups whole raw cashews
1 clove raw garlic
1 tbl zatar (middle eatsern herb mix of a varietal of thyme, sumac, and sesame seeds)
1/2 lemon
oilive oil
salt
simply sprout your cashews to really reap all the the dormant super powers in your sleeping cashew!  Put the cashews in a bowl and add cold water to cover them. Cover the bowl and refrigerate overnight. Drain the cashews and place them in a blender with enough spring water to cover them by 1 inch, your clove of garlic, and a good pinch of salt and squeeze of lemon. Blend on high until very smooth.  if you need a looser cream adjust with water and lemon juice! put in a beautiful bowl and just before serving finish with a swirl of olive oil on top and a sprinkling of your zatar.
for the pancakes:
7 medium zucchinis, grated
2 eggs, beaten (ours were collected by charlotte and rohan from the coop)
1 tbl, fresh thyme, picked ( picked by our children in shivas garden)
4 tbl, rice or chickpea flour
salt
coconut oil for the saute
grate zucchinis on a medium cheese grater, season with salt in a bowl and let sit for 20 minutes, you will then firmly and confidently squeeze out tons of the zucchinis liquid, and lay your grated zucchini on a paper towel as you continue. taste your zucchini make sure it is seasoned well enough to hold the eggs and flour!
rinse and dry your bowl, beat (and thank) your two beautiful eggs add your thyme, add your zucchini, mix evenly with a fork, sprinkle in your flour and mix!
in a cast iron pan heat up a liberal amount of coconut oil, you want to get your pan very hot so that we truly get the saute effect when your little raw zucchini pillows hit the oil.
with two spoons dollop out these little pillows straight into the pan, gently pressing them with one spoon to flatten a bit. once you feel you have gotten a nice brown sear on one side of each little cake, turn your heat down to a medium and when the pancakes easily move freely off the pan and look crispy brown flip them over and finish on a slower medium heat so that the next side is also crispy but that we make sure to cook all the way through to the center of the pancake without burning the outside.