Autumn Turmeric Chai with Numi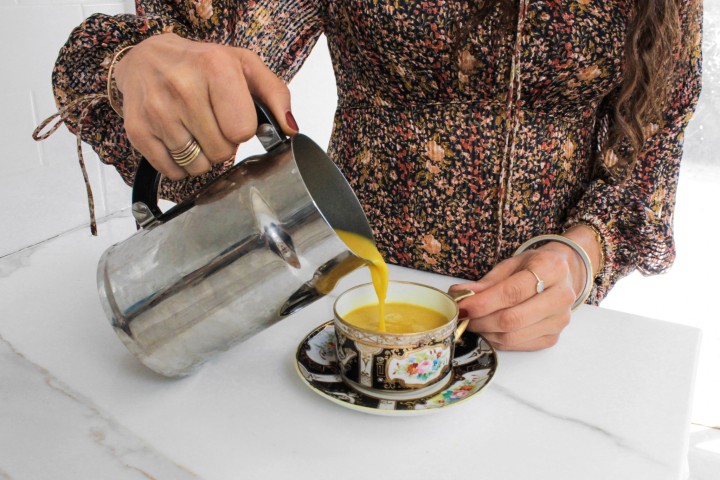 I know most people have a favorite season, but I honestly have so much affection for all the seasons! Autumn time for me becomes a magical entry into becoming cozy with teas and sweaters. Although our autumns here in Southern Cali tend to run warmer, I still begin to graduate towards autumn hues. I so love cooking with the roots, squashes and pumpkins that begin emerging at the Farmers Markets. I also love to make big batches of chai to sip on throughout the day. What is better than walking into the house and smelling an aroma of cardamom, cinnamon, and cloves simmering on the stove. Then sipping the creamy spices with health enhancing turmeric makes it all the more perfect!
I'm so excited to be partnering up with Numi Teas later this month to introduce you to all their incredible flavors. Until that post here is an easy to make delicious turmeric latte made with my new favorite organic tea brand. The coconut nectar added to this makes it so incredibly delicious. This sweetener is so much easier to use than others, and it has a very low glycemic index. It is also an abundant source of minerals, 17 amino acids, vitamin C, broad-spectrum B vitamins, and has a nearly neutral pH.
Hope you can enjoy an afternoon turmeric latte as the autumn winds begin to shift us into the next seasons ~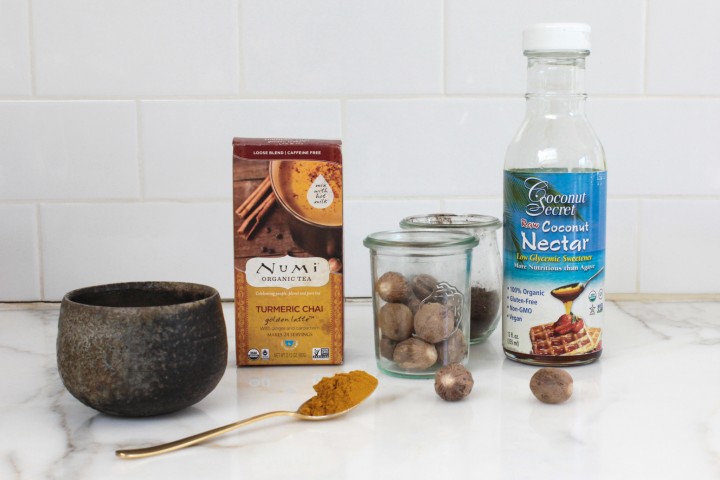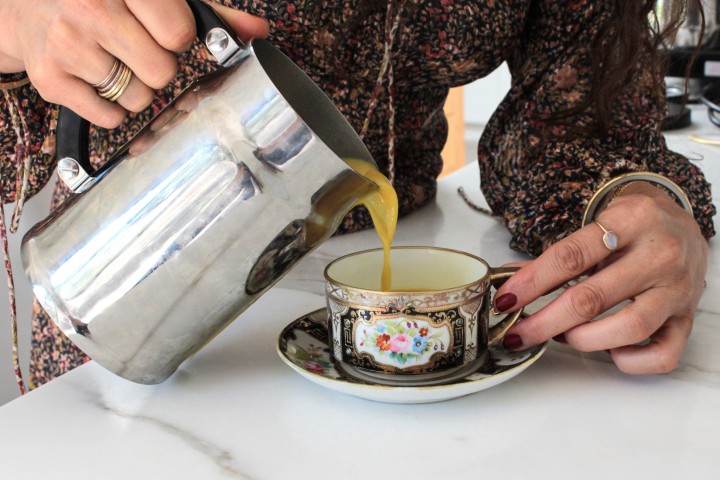 Recipe
1 tbs Numi Tumeric Chai Golden Latte
8 oz of  milk of your choice. I like almond, hemp or coconut milk
1 tbs Coconut nectar
1 tbs Sun potion Yin Power
optional
I tbs of coconut oil or ghee
Warm 8 ounces of the milk and add the Numi Turmeric chai to the milk. Stir to dissolve. Add the Coconut nectar and tonics. Add the coconut oil. Then pour into a blender and blend until frothy. Once a golden froth its ready to serve!
Tags:numi organic tea, sun potion, tea, turmeric, turmeric latte