Coconut Yogurt With Coco Bakes
A recipe for the gut-healthy snack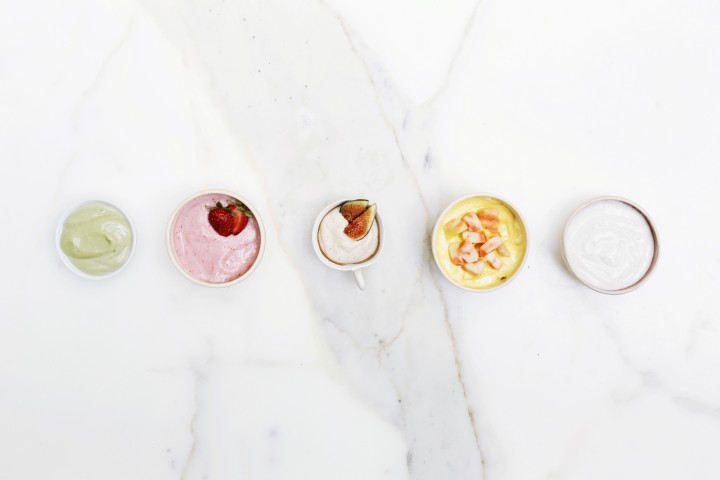 In case you missed the most delicious cardamom Olive oil cake by my beautiful friend Coco, you can now review her healthy coconut yogurt recipe.
Coco who is the most charming baker and chef came over recently to show me how to make some gut healthy coconut yogurts in vibrant flavors like turmeric, strawberry, fig, and the most glorious farmer's market apple. For those sensitive bellies and dairy intolerant folks this homemade coconut treat is wholesome, creamy and can boost energy. Regular cow milk's yogurt is made with healthy bacteria to thicken the yogurt, but with coconut meat you can use probiotics for the creation.
Coco is clearly an artist. Her yogurt creations were in such soothing, pastels and they tasted divine as well. I like to use coconut yogurt for breakfast with grain free granola, or just on it's own as an afternoon snack. I also tried them as a dessert with some gluten free banana bread.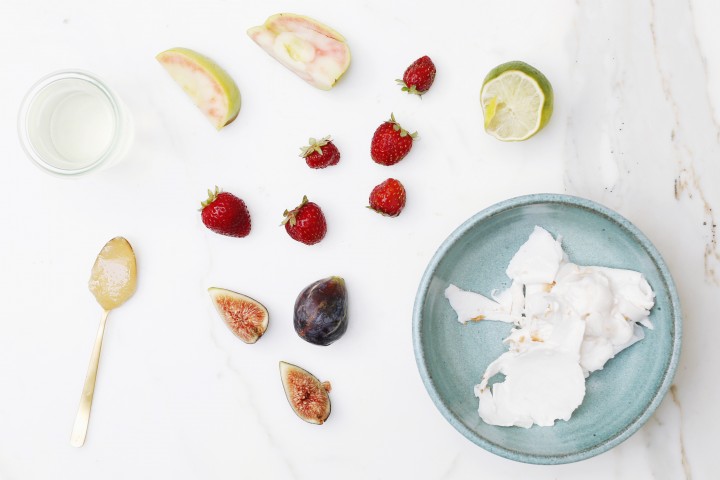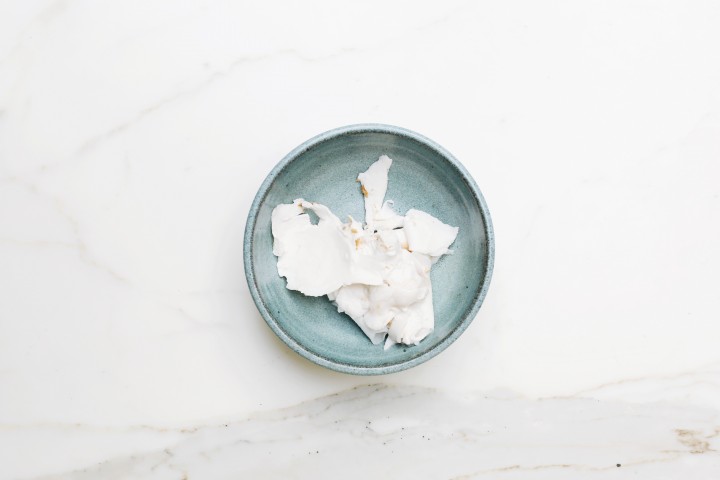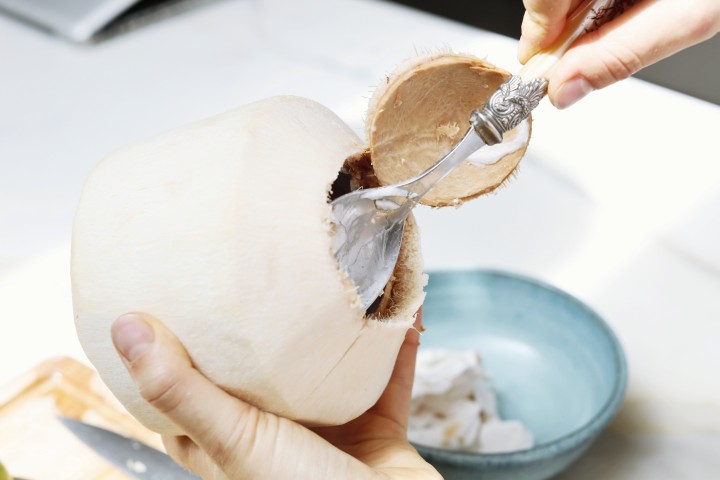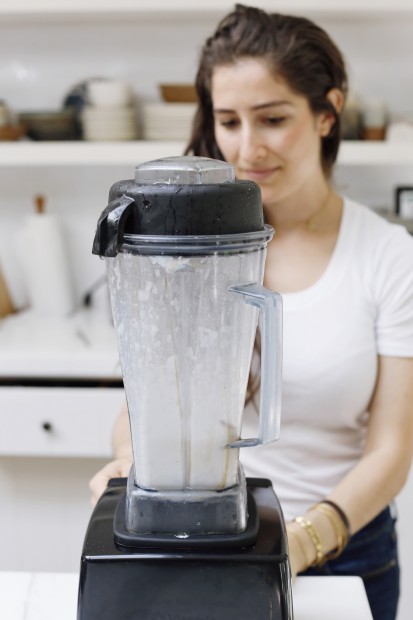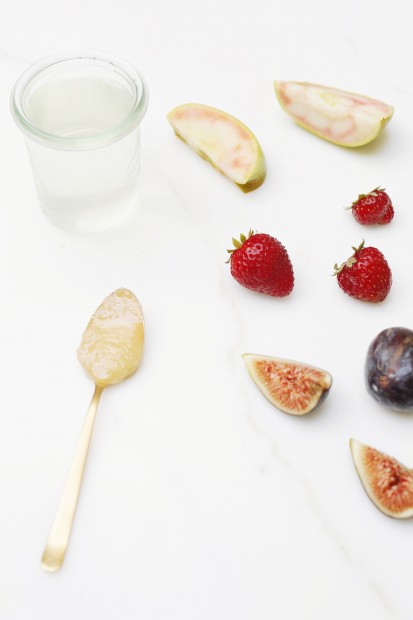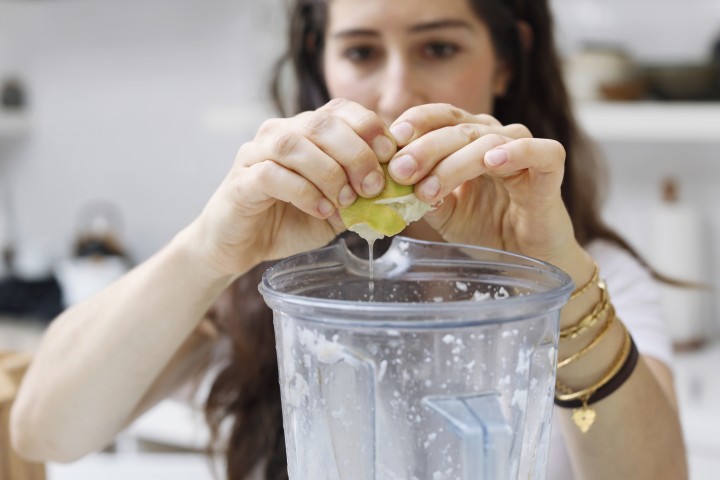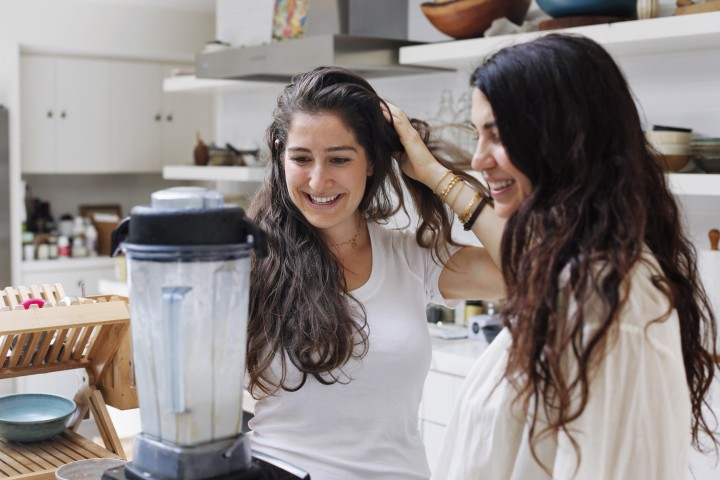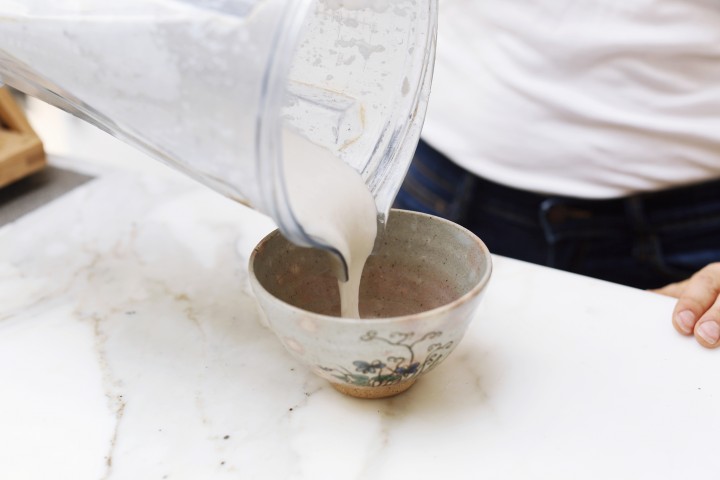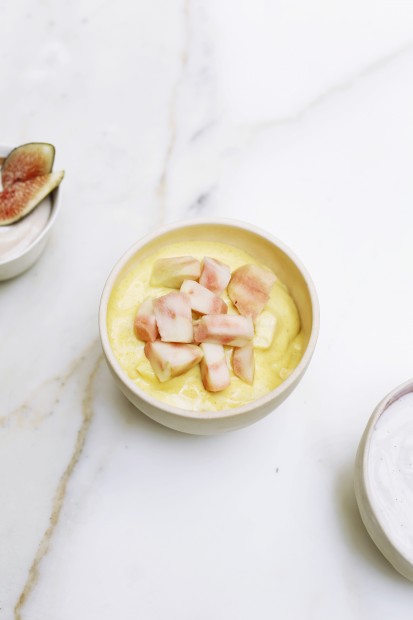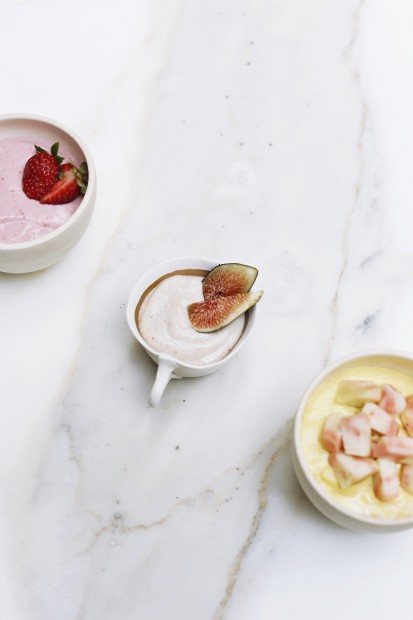 coconut yogurt
the meat from 3 coconuts
3/4 cups coconut water
3 tablespoons raw local honey juice of 1 small lemon
2 probiotic capsules
Blend together meat and water until completely smooth. Add lemon and honey. If you decide to mix in anything else add it now. Blend in the probiotic. Place yogurt in a container and let it stand for 24 hours. Place in the fridge and enjoy.
My favorite mix ins:
a cup of raspberries
1/2 teaspoon of turmeric (add an extra tablespoon of honey)
Tags:coconut, coconut meat, coconut yogurt, gut healthy, lemon, non dairy, probiotic, water