Di Alba ~ Nina Clemente
A thriving new restaurant in the arts district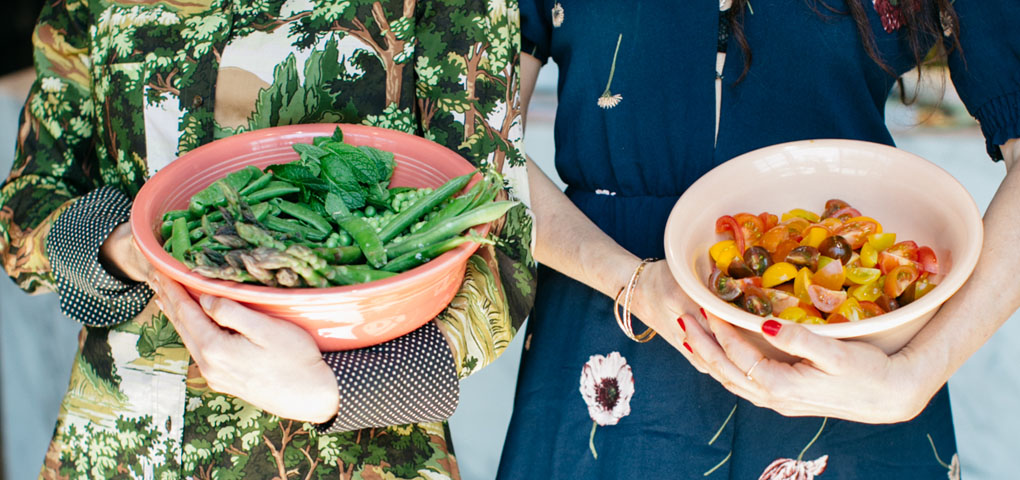 Nina is like the sunshine. She brings her light with her when she enters a room just like the sun. It's fitting her delicious eatery in the LA Arts district is appropriately called Di Abla which means sunrise. This is named after her mama whom she credits for giving her her love of Italian cooking. Nina was raised by her painter parents between New York City and her mother's tiny seaside town on the Amalfi coast. Nina describes her idyllic childhood in terms of food, "We had a garden where I would pick the wild arugula, tomatoes, and eggplant for dinner that night. Summer in Italy was beautiful. We lived 200 steps up the hill, so any time we forgot the bread, or had to go get a fresh mozzarella, we had to earn it in a physical way. At home in New York, my mom was the feeder. She used to make food for everybody—all of the starving artists. In the early '80s, they were actually starving. My mom made it look so effortless—cigarette in her left hand, wooden spoon stirring pasta in the other. Maybe a little ash falls in. No big deal. I grew up with the tradition of dinner at home every night—pasta, fish or meat, vegetables, salad. It really became ingrained in me."
I first met Nina when she was a neophyte chef well over a decade ago. I was hosting an event at my home, and needed someone to help with the food at the last minute and my dear friend Patrik Milani suggested Nina. Patrik is my other Italian bestie who taught us how to make the most delicious pizza in the world back in the early days of TLR. Here is the webisode if you want to see the secret to amazing pizza dough. Nina back then was just starting out, however I was captured by the sparkle in her eye and her passion for farm to table, organic produce.
Now in LA Nina has created the most perfect Italian focacceria with Di Alba that is in the heart of the buzzing and thriving La Arts District. Just visiting Nina that day in the arts district made me feel like I was visiting another city. All the charming shops, cafes and galleries made feel so inspired by our fair city. For our lunch Nina made the most incredible dish using pan fried Ricotta which reminded me of paneer in Indian dishes. She topped the ricotta with fresh, organic, produce that was lightly sautéed over a delicious sauce she whipped up. The afternoon made me long for Italy . . . eating delicious meals under an arbor of trees while listening to the cicadas and birds . . .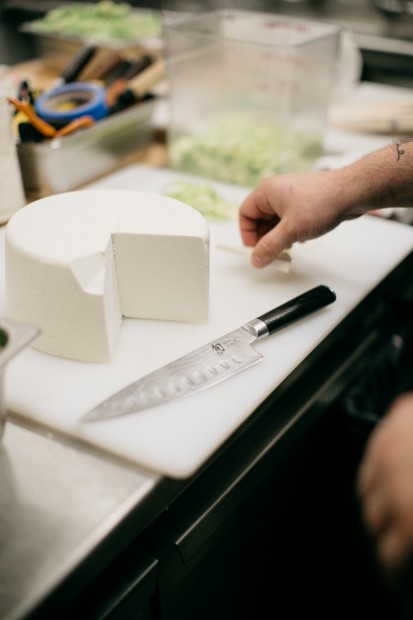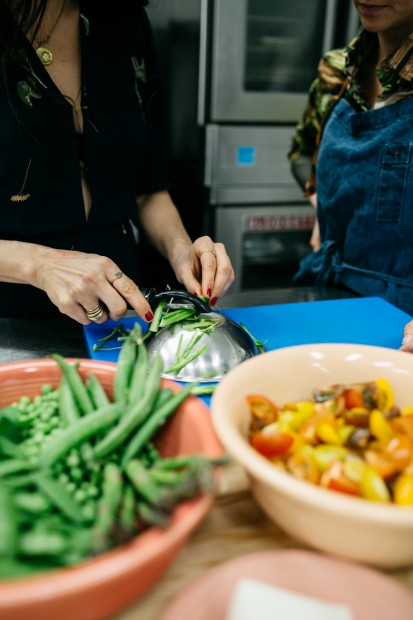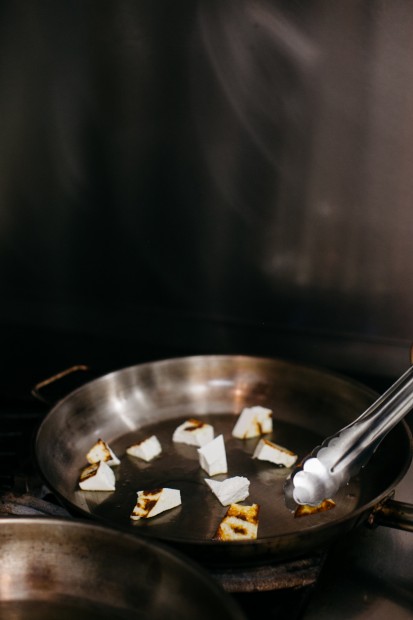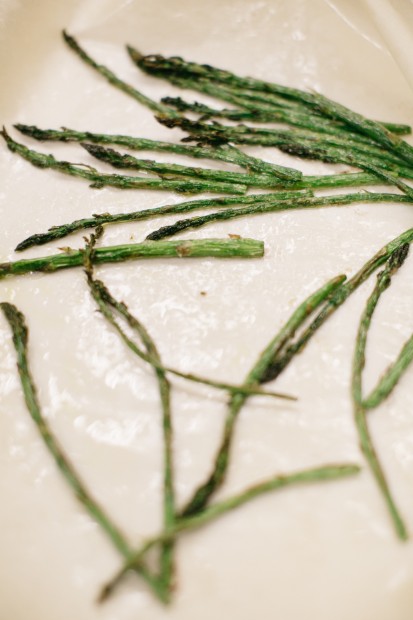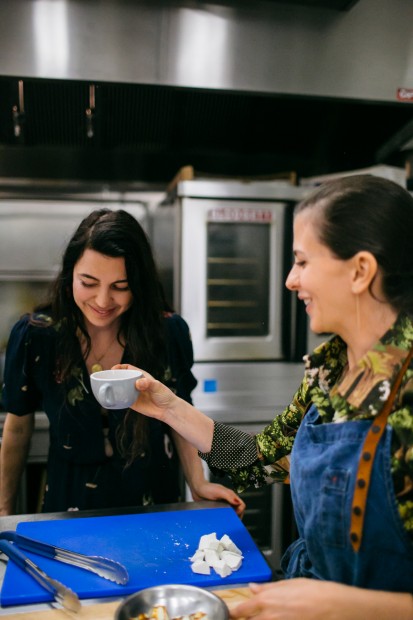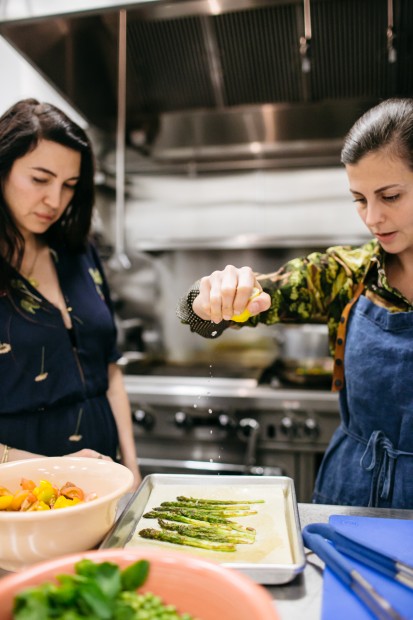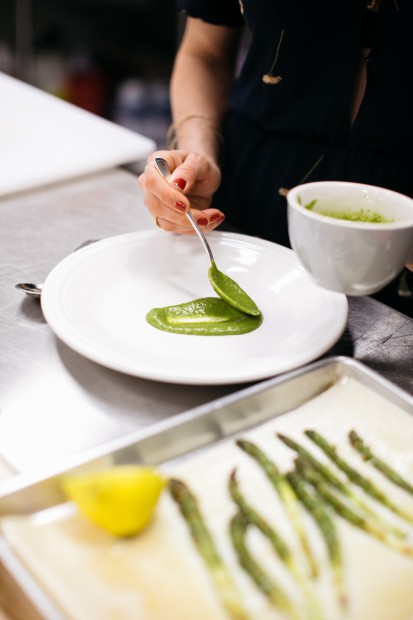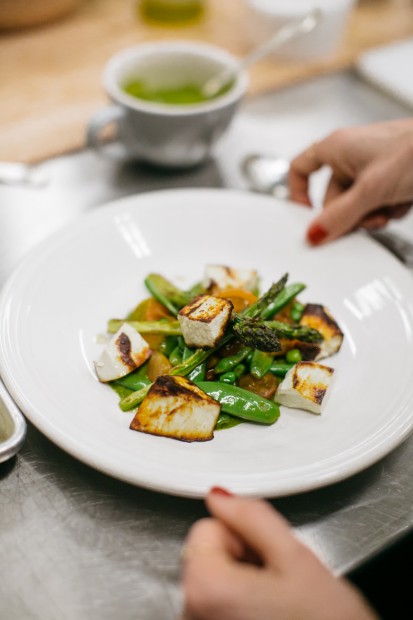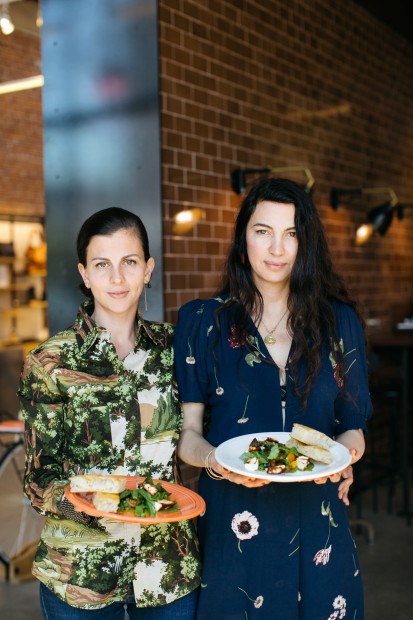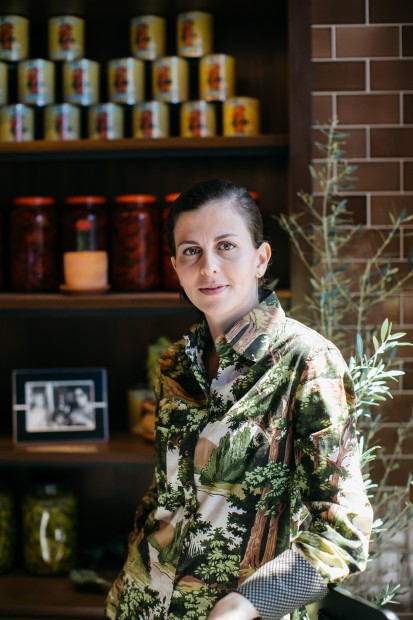 1) What makes your heart sing?
My daughter, good food, and dancing in the rain.
2) What is your favorite meal in your town of Amalfi Italy?
There was a restaurant called Da Gemma, they made a paccheri pasta (literal translation is 'slap pasta'), with calamari, local gamberreti (our incredibly succulent small Mediterranean shrimp) and cherry tomatoes that was to die for.
3) What are three musts in a kitchen pantry?
Extra virgin olive oil
Garlic
Calabrian dried chilis
4) Do you have a beauty secret related to food?
Not much of a secret, but I lather myself from head to toe with coconut oil daily.
5) Do you have a motto or creed you live by?
Indulge in moderation, but always let yourself indulge!
6) Are you a mermaid or forest fairy?
Definitely a mermaid, any and all body of waters bring me joy, power and serenity.
7) Is there one incredible meal that you will always cherish and why?
My mother's Christmas dinner is the meal I look forward to year round. The menu has barely changed since the first Christmas I can remember. Food is what brings people together and crosses all boundaries, the flavors are priority but the cultural experience is equally important.
8) What is your go to easy yet healthy kid recipe that you prepare for Indigo?
Indigo adores carrots and fennel. I used to peel the stalks of fennel bulbs and peel carrots and chill them in the freezer when she was 3 months old. They became her best teether and instilled the love she has for vegetables today. I shred the carrots, and thinly slice the fennel, toss them both in lemon juice, Himalayan pink salt, and extra virgin olive oil. Topped with fresh mint thinly sliced and black sesame seeds, this is always a pick me up for her during the day ~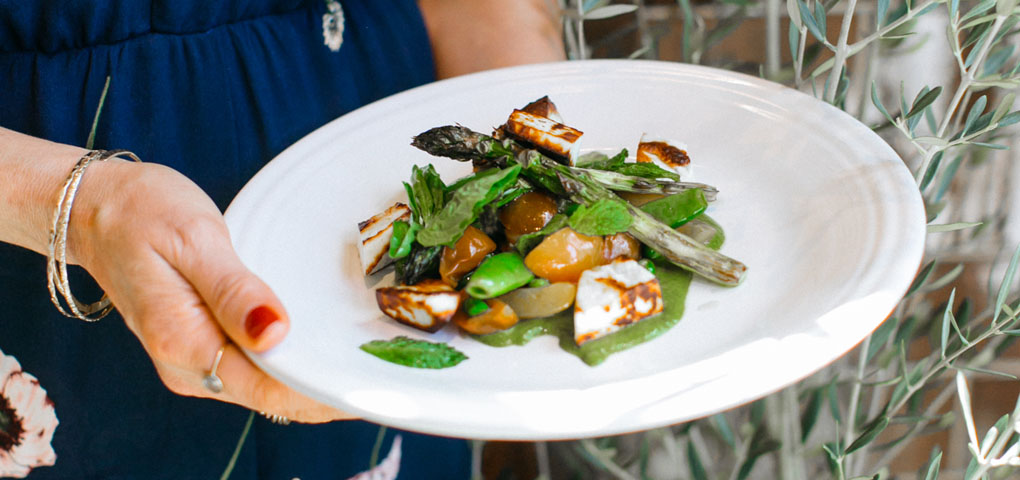 Spring Vegetable and Ricotta Recipe
Serves 2-3
Spring salad:
Garlic oil:
3 garlic cloves lightly smashed
1 c extra virgin olive oil
Method:
Simmer cloves of garlic in olive oil over a low flame in a small pot until garlic is lightly golden. Remove cloves from oil and set aside to cool (keep both!)
Salad:
2 c sugar snap peas
1 c fresh english peas
1/2 c cherry tomatoes (sliced in half)
1/2 lb ricotta salata (torn into bite sized chunks)
1/2 bunch asparagus (thick)
1/4 c fresh mint leaves
3 tbl extra virgin olive oil
6 tbl garlic oil (keep the rest to add flavor to any dish)
2-3 slices fresh bread of your choice
Salt to taste
Method:
Pre-heat oven to 450.
Snap tough ends off asparagus, peel half way down.
Toss asparagus with extra virgin olive oil and salt.
Roast for 2 minutes (until tender), set aside when ready.
Heat a saute pan (cast iron preferable), add one tablespoon extra virgin olive oil.
Sear ricotta salata until golden, rotating to ensure even browning all around.
Set ricotta aside to cool.
Wipe out the pan and add the rest of the extra virgin olive oil and garlic oil.
Add the cherry tomatoes, sugar snap peas, english peas and sautee until tender (1-3 minutes).
Season with salt to taste (remember the ricotta salata is a bit salty so go easy)
Toss in the asparagus to warm through.
Slide on a plate and scatter golden ricotta salata throughout.
Top with torn fresh mint.
Serve immediately with a side of fresh bread drizzled with extra virgin olive oil.
Tags:Amalfi coast, Di Alba, Mediterranean, New York City, Nina Clemente, olive oil, painting, pasta