Divine Chocolates with Melissa Rousseau
A recipe for the sweetest month of the year.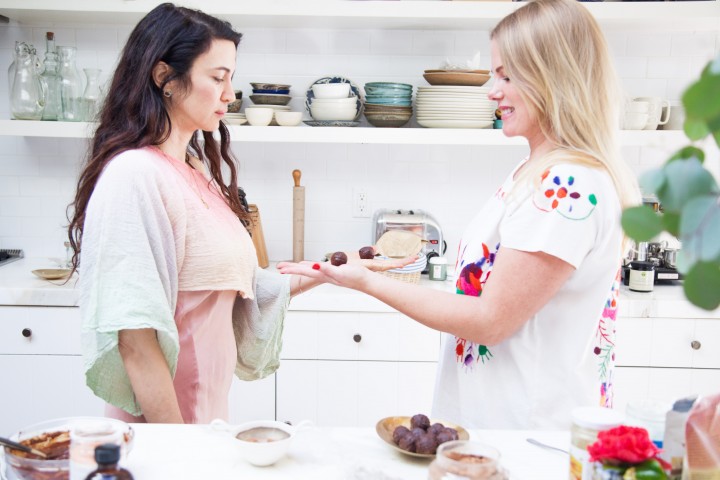 Oh behold it is here the month of amour ~ This is the time to celebrate our hearts, and try to create the opportunities to have them be open and overflowing with love. If not love with a partner, then love with ourselves and the beauty in the world. I try to make a batch of chocolates this time of year for dear ones in my life.  This way I can bypass the commercial aspects of the holiday and just give on my own terms.
This year I was blessed to have Melissa from M. Parke Studio come share her favorite, nourishing, divine chocolates and let me tell you they are truly the most deliciously activating treats I've had in a long while. Melissa and I have only recently met, however I feel she is a kindred spirit. She has been bravely waging a battle with Lyme Disease and started her inspiring blog to help others who are healing in all areas in their lives. I have overcome serious auto immune issues in the past, and I know the strength it takes to face life with optimism and curiosity when you feel tapped and exhausted.
Our little Divine Chocolate session flowed sweetly and effortlessly. We then were rewarded with these insanely delicious treats that are also beneficial to us. We used a lot of the ingredients that we have used here at Casa Rosa in the past. I so love using the products made by my dear friends like Zen Bunni Cacao powder and the tonics by Sun Potion. Below is an intro by the lovely Melissa and her recipe ~ May Divine Love Prevail ~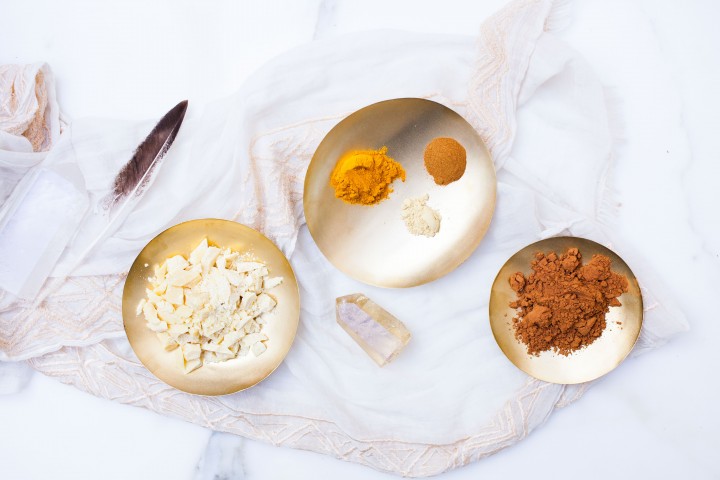 Valentine's Day comes just once a year. Every month, however, should and can be a never ending celebration of love. I think we can all agree that our earth + spirits need so much more of that. Enter the Divine Love Truffles. Meant to be shared with your lover, your friends, or saved for celebrating your beautiful self. A festival of love of all kinds in just one bite. With powerful ingredients that will be sure to expand your heart chakra, awaken your libido, and shine some extra light out into your auras. I've used the highest quality ingredients in making these divine love bites and have included some of my absolute favorite love inducing + spirit awakening spices and tonic herbs.
MACUNA PRURIENS :: also referred to as the Dopamine Bean this tonic herb elevates the spirit + soothes the nervous system, expands your sense of well being, and enhances sexual function.
PINE POLLEN :: a potent aphrodisiac which improves endurance, supports hormonal balance in men + women, and increase libido.
MACA :: supports mood, improves sexual function, and enhances energy levels.
TURMERIC :: a potent anti-inflammatory, improves brain function, can help to alleviate symptoms of depression, antioxidant rich, fights cancer.
PURE ROSE WATER :: balances energy levels, improves your mood, opens the heart + promotes feelings of well being.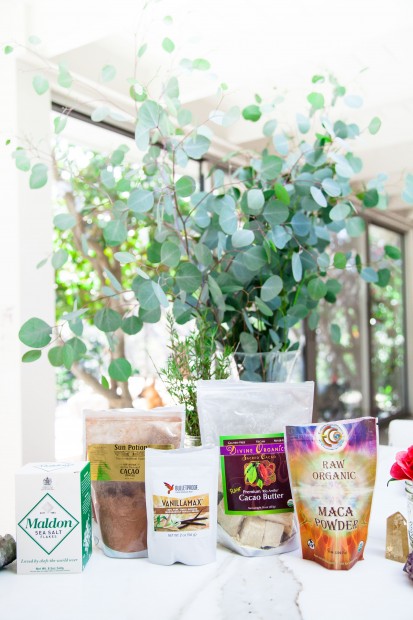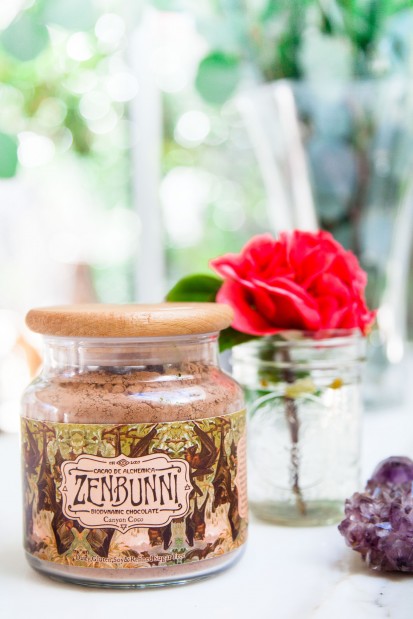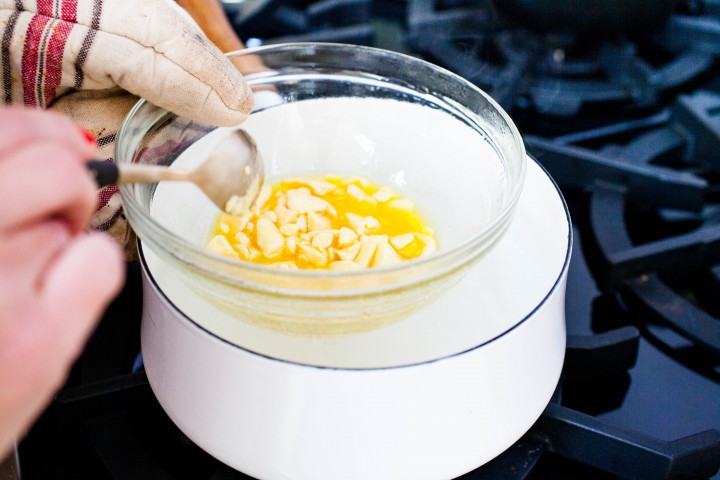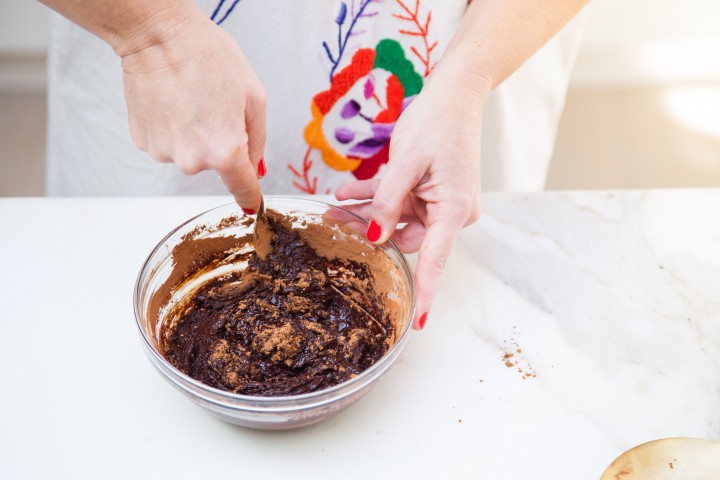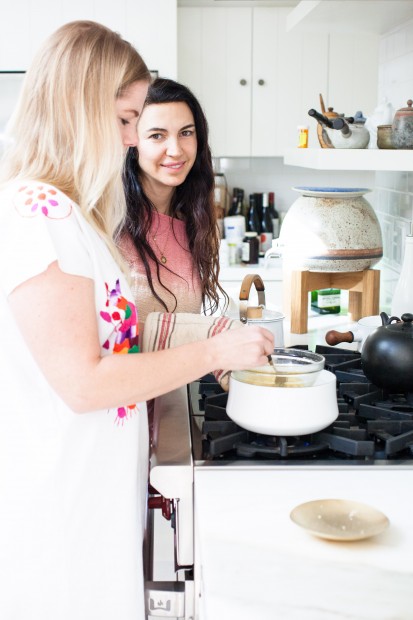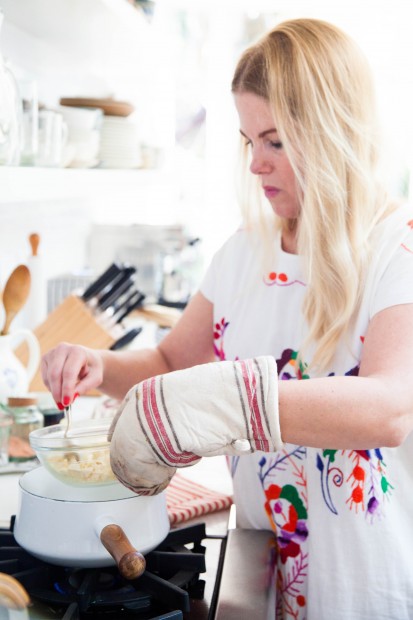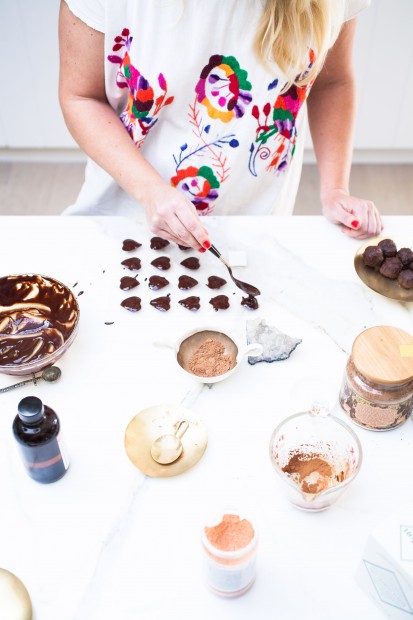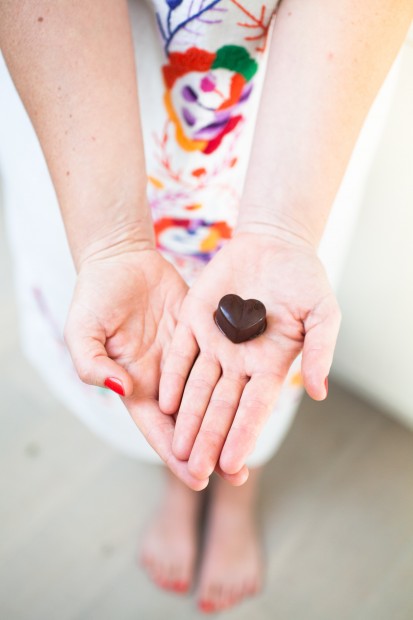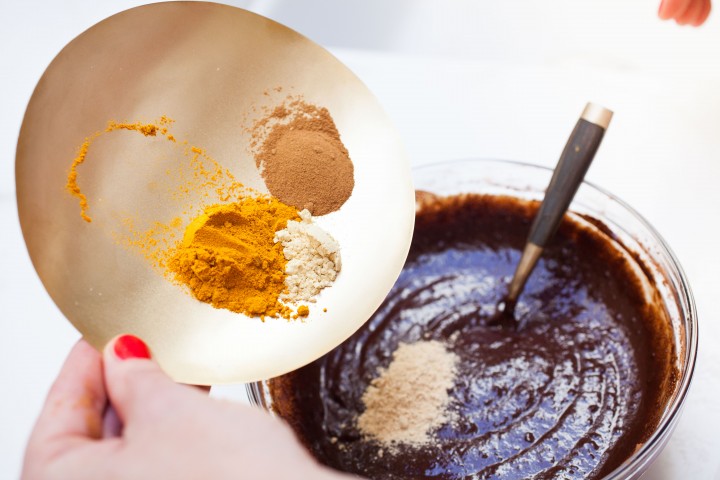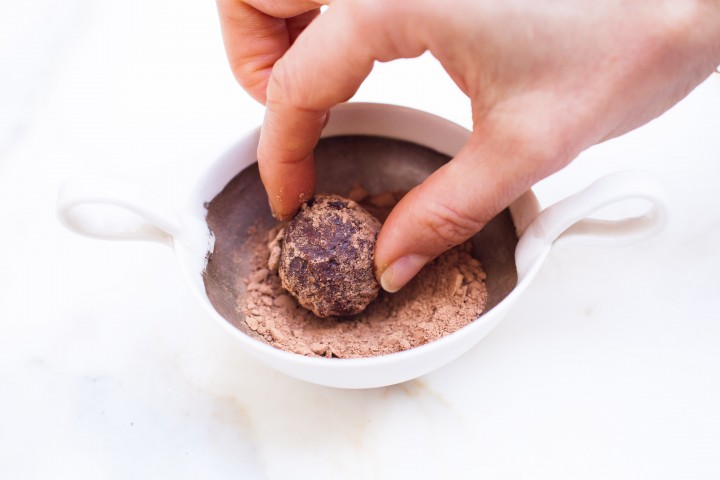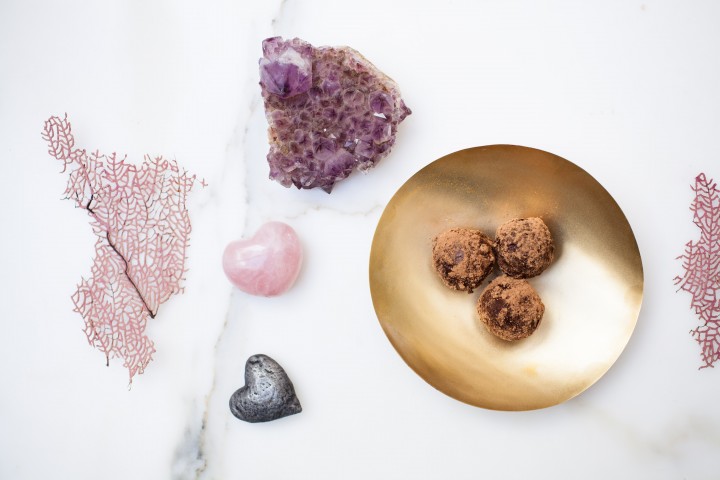 DIVINE LOVE TRUFFLES
RAW, VEGETARIAN, DF, GF
• 4 T Raw Cacao Butter (in small pieces)
• 3 T Coconut Oil, softened
• 4 T Raw Local Honey
• 3/4 C Raw Cacao
• 1 tsp Macuna Pruriens
• 1 tsp Pine Pollen
• 1 tsp Maca

• 1 tsp Turmeric
• 2 T Rose Water
• 1/4 tsp Vanilla Powder

• 1/4 tsp Non-Toxic Cinnamon
• 1/2 tsp Pink Salt
• We used 1/4 C of Zenbunni's Canyon Coco Mix  to roll our finished truffles in. However Raw Cacao will work just as well.
PROCESS
• Heat water in a small saucepan, place a heatproof bowl on top.
• Melt the Cacao Butter over a water bath, while stirring.
• Remove from heat, add Coconut Oil + Honey and whisk until well combined.
• Add Cacao Powder and rest of ingredients and whisk for about 30 seconds to a minute until smooth.
• Place in the fridge to cool and set for 15 – 20 minutes. Do not let it get too hard.
• Remove from fridge and begin rolling truffles using slightly coconut oiled hands.
• Roll truffle in Raw Cacao Powder or Shredded Coconut to finish.
Tags:awakening, herbs, love, maca, pine pollen, pure rose water, spices, spirit, tonic, truffles, tumeric, valentine's day