Granola Bars with Sweet Laurel
Healthy delicious granola bars to travel with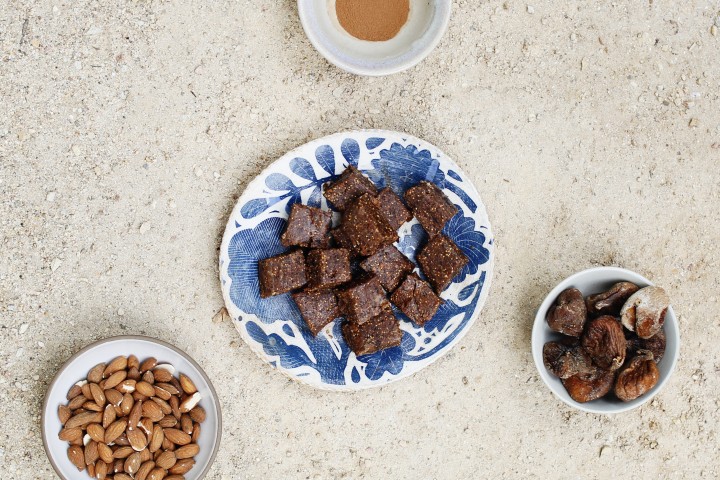 Last summer I had the good fortune of traveling to Kenya to an incredible wild animal reserve and resort with some friends. My friend Laurel who had traveled to Kenya, knew of the long traveling schedule ahead and the lack of healthy items at various airports, so she prepared the most perfect going away gift; her healthy, delicious granola bars. These high energy, nutrient packed bars kept me completely satiated for the two day journey to the reserve. There are only a few ingredients yet the combination makes them so satisfying. I have a nostalgic fondness for figs as they were very abundant in my youth growing up in Iran. They were eaten as snacks with tea, or dried figs as a simple dessert.  The health benefits of figs are so vast, they are high in mineral like calcium, copper, potassium, iron, manganese, zinc, vitamin A, E and K, and fiber. Combining the figs with protein rich almonds makes them into a high energy bars that you can easily eat when meals are scarce. These are perfect to pack up when traveling this summer either on long road trips, or far away destinations.
Laurel Gallucci first began  creating healthy desserts and dishes to help with her auto immune issues, and now Sweet Laurel has become a local favorite. Her elegant and beautiful cakes are truly works of culinary art. We had a lovely day creating these bars and some other treats soon to come.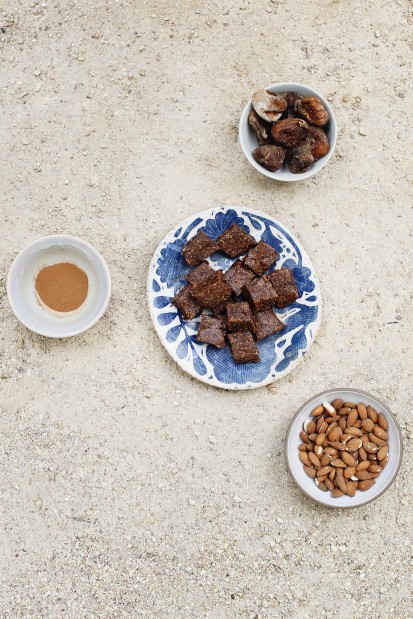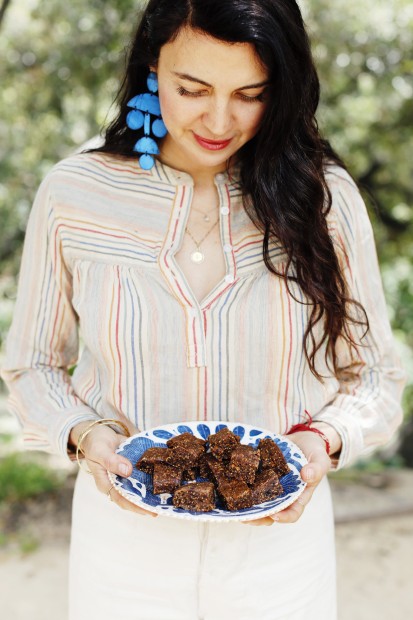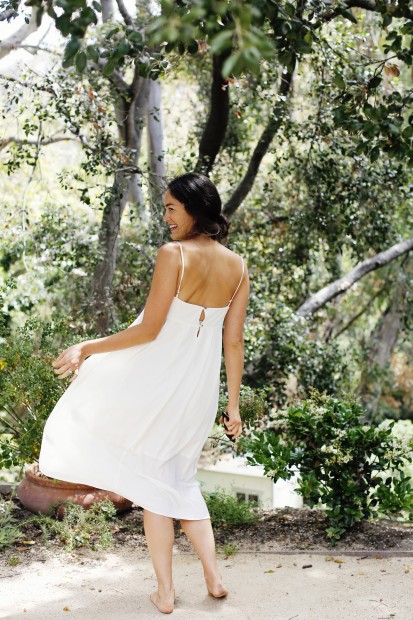 Almond Fig Bars
2 cups dried figs, stems removed
1 cup almonds, soaked about 4 hours
1 tablespoon Ceylon cinnamon
Place figs in a bowl and cover with water. Allow figs to soften, about 10 minutes. Drain water, then place figs in a blender or food processor. Add almonds and cinnamon. Blend on high, carefully scraping the mixture down into the bottom of the blender or food processor if necessary. Continue to blend until mixture in fully incorporated.
Spread mixture onto parchment. Refrigerate about 1-2 hours. Cut into desired shapes and enjoy!
Tags:almond, bars, calcium, copper, delicious, energy, fig, food, healthy, iron, Kenya, Laurel, potassium, recipe, travel, vitamin a, zinc