Golden Milk Blends ~ Wunder Workshop & Gaia
Benefits of the Tumeric boosting drink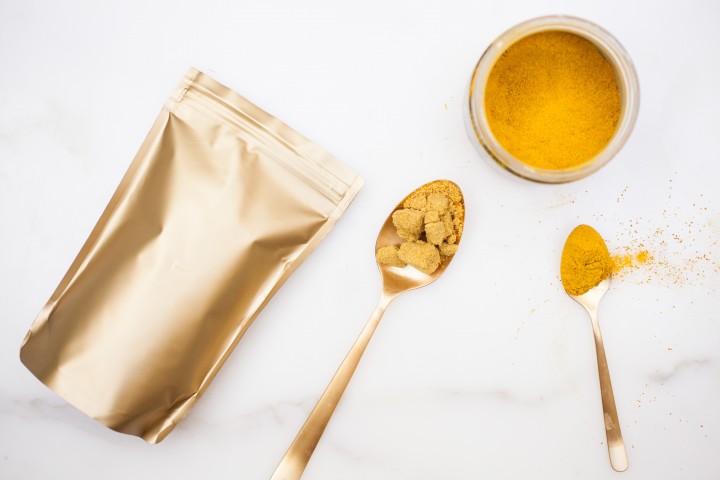 Golden Milk has been a curative, nourishing tonic for centuries with it's roots in Ayurveda medicine. I usually like to have one made with walnut or almond milk usually in the evening after dinner. If I want some help getting to sleep I will make the Golden Milk with raw dairy, to calm the nervous system.
It warms my heart that today there are several Golden Milk Mixes that make making this elixir so much easier to make. My two favorite brands at the moment are Instantly Golden by Wunder Workshop and one by Gaia. The one by Gaia has the sweetness added with the use of dates and Instantly Golden has coconut milk powder. The Wunder brand is a lovely addition to the high vibrational world of tonics. This UK based line sources their turmeric directly from  family owned farms in Sri Lanka. Their site is very inspiring with all sorts of turmeric based goodies. Below is a delicious recipe using their blend for Turmeric Ginger Bliss Balls.
We now sell the Instantly Golden on the shop.
In case you forgot the benefits of this turmeric boosting drink are:
Anti-inflammatory, antioxidant, antiseptic,analgesic,.
Boosts immunity.
Anti-carcinogenic.
Helps maintain cholesterol levels.
Promotes digestive health.
Liver detoxifier.
Regulates metabolism and weight management.
High blood pressure.
Memory and brain function.
Various skin conditions.
Neurological disorders.
Lowers Triglycerides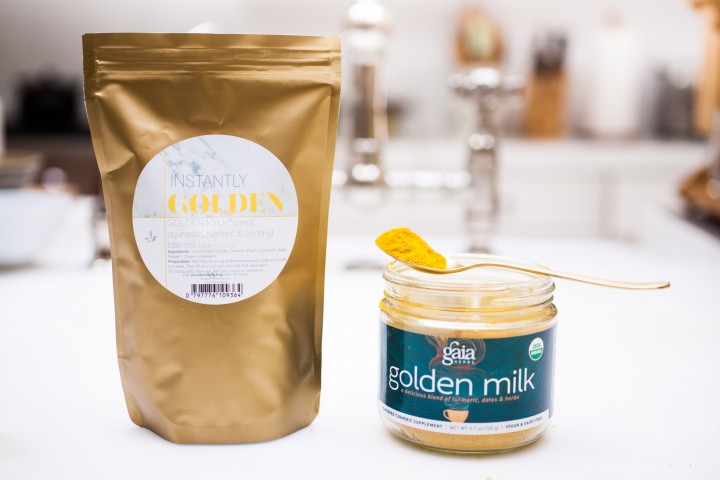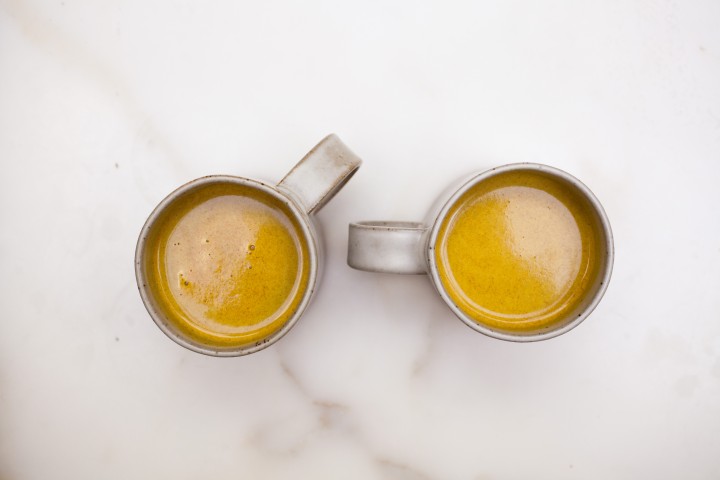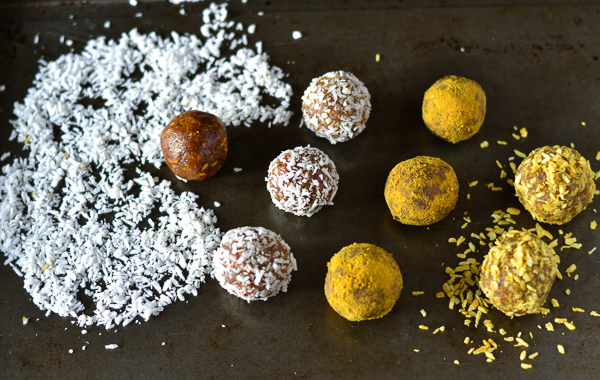 Turmeric Ginger Bliss Balls by Wunder
A super energising and healing recipe using our Instantly golden blend. Perfect for those days when you need some sunshine to brighten your day!
ingredients
75 gms Dates
75 gms Brazil nuts (or Almonds)
10 gms Flax seeds
1 Tbsp Instantly Golden Blend
1 Tbsp Coconut Oil
1 tsp ginger powder
To Garnish
Coconut flakes, Instantly golden blend
method
Soak the dates in hot water for 5 minutes. Drain completely.
Place the brazil nuts and flax seeds in a food processor and process till it becomes a rough powder. Remove this nut mix from the processor and set aside.
Add the dates to the processor. Process till completely broken down and a becomes a rough paste.
At this stage add the nut and seed mix, the Instantly Golden blend mix, ginger powder and coconut oil.
Process till it is well combined and becomes a ball. You may have to stop the processor and scrape down the edges once or twice. If it does not become a a dough like ball then add a little water or coconut oil.
When ready the mix should be smooth and shiny and easy pliable.
Roll into small balls. This recipe should make ten small energy balls.
Further roll it in coconut flakes to garnish or in some more of the Instantly Golden blend if you want it to have a stronger turmeric flavour.
It gets harder on refrigeration. Lasts for 2 weeks in the fridge.
Tags:almond milk, dairy, Gaia, Golden Mylk, Instantly Golden, tumeric, walnut, Wunder Workshop