Holiday Craft Night Recipes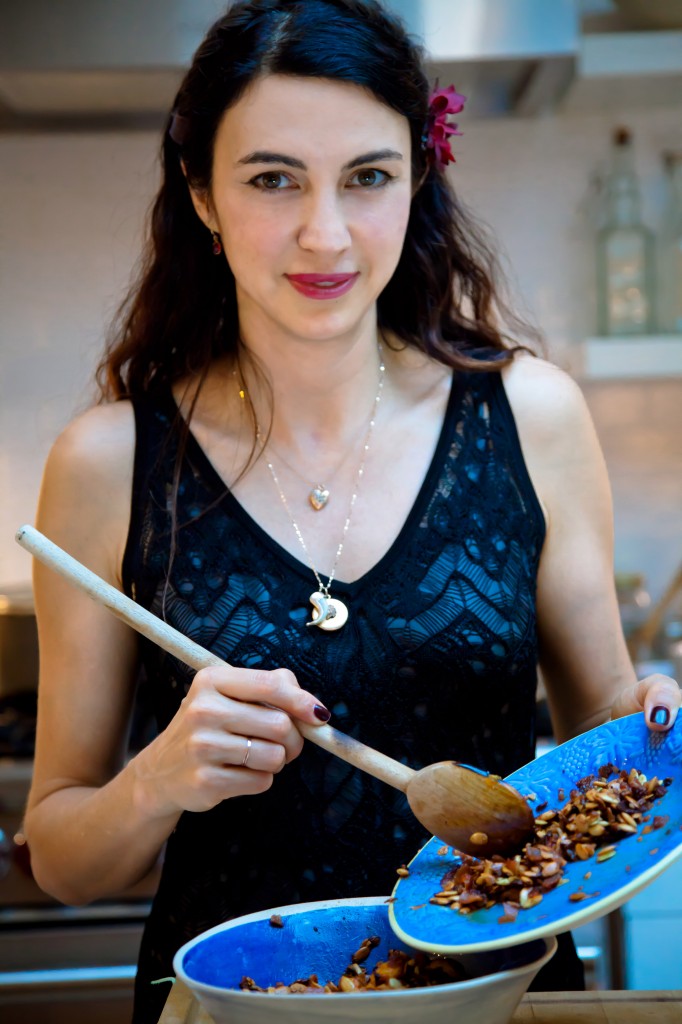 Autumn Menu
Roasted figs with goat cheese and walnuts.
Minestrone Soup adapted from The Art of Simple Food

Roasted Butternut squash with pumpkin seeds and bacon.
Winter Butter lettuce salad with tarragon, pomegranate and manchego cheese.
Apple Galette. (Recipe for this from my mama so will post later)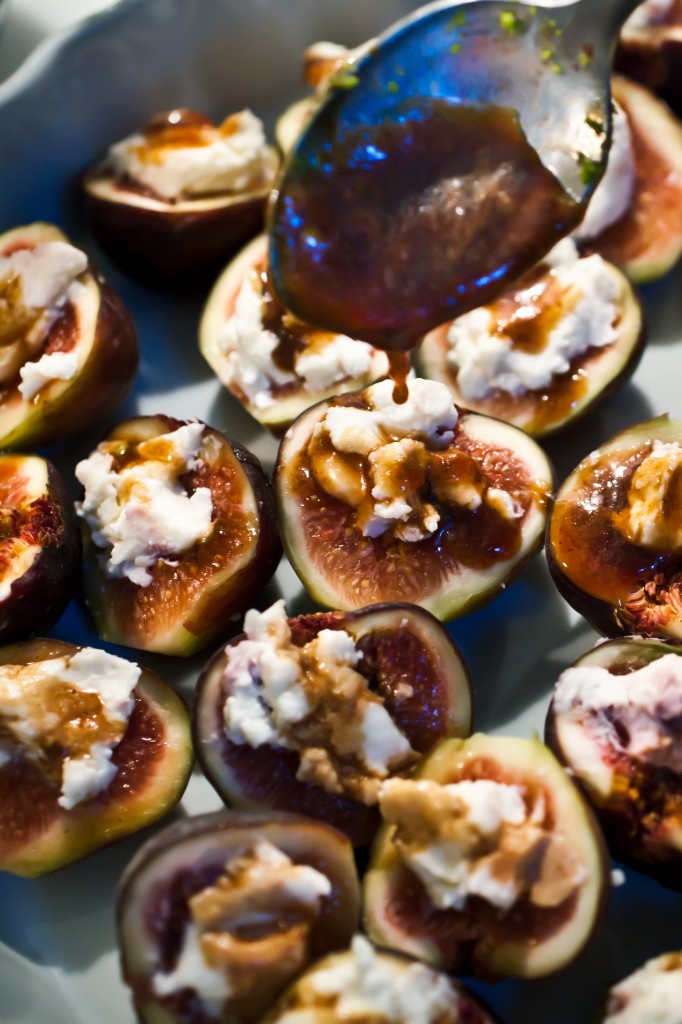 Roasted Figs stuffed with goat cheese and walnuts.
simply slice the figs in half, drop goat cheese in the middle, and top with toasted walnuts. Drizzle with a touch of balsamic glaze, and place in the oven for 10 minutes or until melted and warm.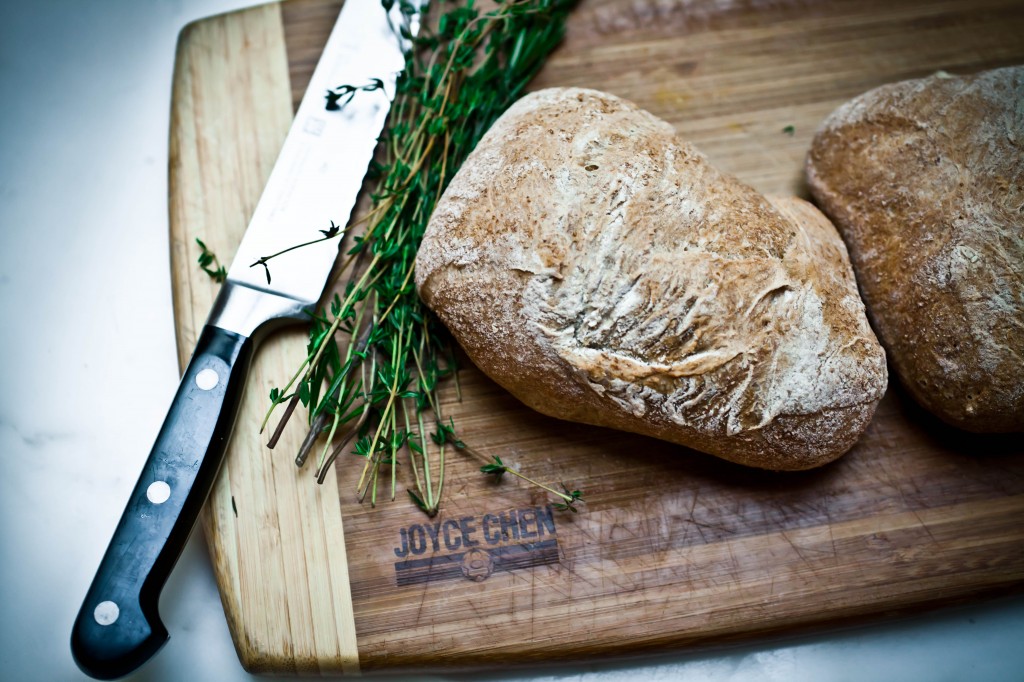 Minestrone Soup
Ingredients:
1 cup borlotti or cranberry beans (i found some beauties at the farmers market) Cook these separately and reserve liquid.
1 large onion finely chopped
2 carrots peeled finely chopped
2 celery stalks finely chopped
4 garlic cloves
1 bay leaf
rosemary
sea salt
1 can tomatoes
Olive oil
1 bunch of kale chopped
2 cups of butternut squash
Heat a soup pot with 1/4 cup olive oil. Add the onion, celery, carrots and cook  for 15 minutes or until tender. Then add garlic, rosemary, bay leaf and salt and cook for 5 minutes.  Then add 3 cups of water and bring to boil. Add kale and tomatoes. Cook for 15 minutes then add squash. Cook for another 15 minutes or until tender then add the beans with one cup of the liquid.
I garnished the soup with parmesan cheese, olive oil and fresh made pesto using almonds and basil. This is the perfect rainy afternoon meal with a hunk of crusty bread and cheese!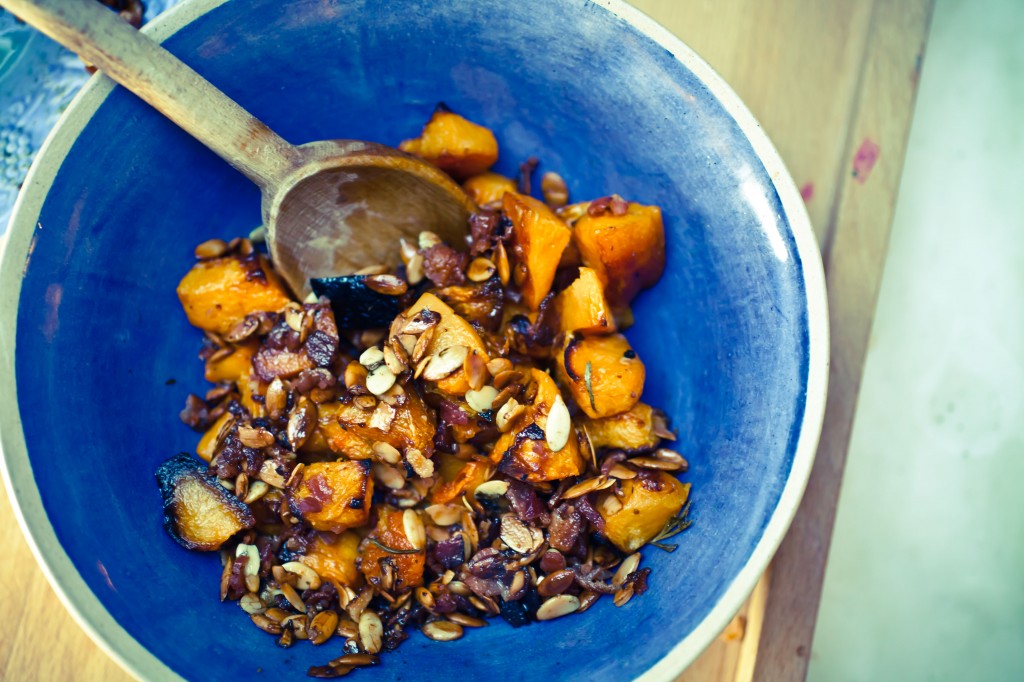 Roasted Butternut Squash with topping
1 Butternut squash chopped
1 package of bacon (I used apple smoked)
1 cup of pumpkin seeds toasted in the oven
1 tbs of maple syrup
Olive oil
Sea salt
Toss the squash with olive oil, maple syrup and salt in a bowl then and roast in the oven until golden and caramelized. As it is cooking,fry up the bacon and reserve the bacon grease. Chop the bacon into little pieces and then mix it with the grease and add the pumpkin seeds. When the squash is done mix all the ingredients and add salt to taste. So delicious!
Winter Butter Salad
2 Butter lettuces or 3 heads of little gems.
1 bunch of tarragon
1 cup of pomegranate
Manchego Cheese
4 Tbs Olive oil
1 Tbs Apple Cider Vinegar
1 Tsp dijon mustard
Sea salt
Smoked Pepper
Simply place the lettuces, tarragon, and seeds in a bowl. Add grated Manchego. Whisk oil, vinegar and mustard. Add salt and pepper. Enjoy!