Incredible Holistic Nutritionist Elissa Goodman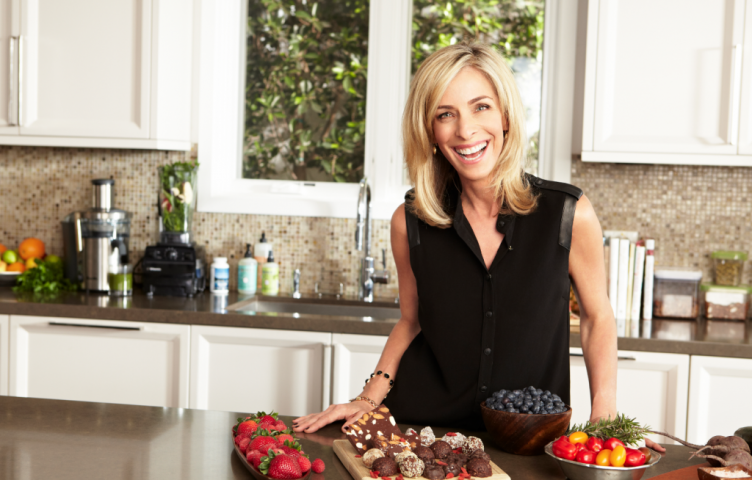 Once in a  while you meet a rare light. Someone who has overcome incredible suffering and yet has been able to be a phoenix rising out of the ashes. Elissa Goodman is one of those beings. An accomplished wellness nutritionist, a wonderful mama, an author,  a compassionate soul who seeks to help others that are suffering from disease. I feel so grateful for having met her and thrilled that she is publishing book this month  Cancer Hacks .
Elissa herself is also one of those radiant beings that has been able to transform her life with her sheer determination and heart. Elissa was diagnosed with Hodgkins Lymphoma at the age of 32. She was able to conquer this battle by using holistic ways; however her husband Mark was more vulnerable. He was diagnosed with Non Hodgkin Lymphoma and went the traditional route with chemotherapy and radiation. Sadly he contracted an infection from a weakened immune system, and passed away at the young age of 45. This was one of the life changing elements that catapulted Elissa onto the path of holistic nutrition.
I rarely do cleanses since I feel if you eat healthy and take supplements and follow an Ayurevdic plan, you are constantly cleansing; however, when I was asked to try the Elissa Goodman cleanse I was instantly intrigued. The menu looked so delicious, nutritious and I loved the idea of not having to think about meals for a week. This cleanse which comes in glass jars not plastic, was so amazing and filled me with vibrant energy. I now want to have it for the weeks when I am just so busy, and need extra care and nourishment. It was colorful like the colors of a rainbow and I never got hungry. In fact, I felt like I couldn't finish all the soups and salads.
Below you will see an inspiring interview with Elissa. There are also two recipes that I am over the moon about. The first one is for a Coconut Forbidden Rice Soup that is so delicious my girls and I were fighting over the last spoonful. The second is for a powerhouse matcha tea recipe that will get your day ignited ~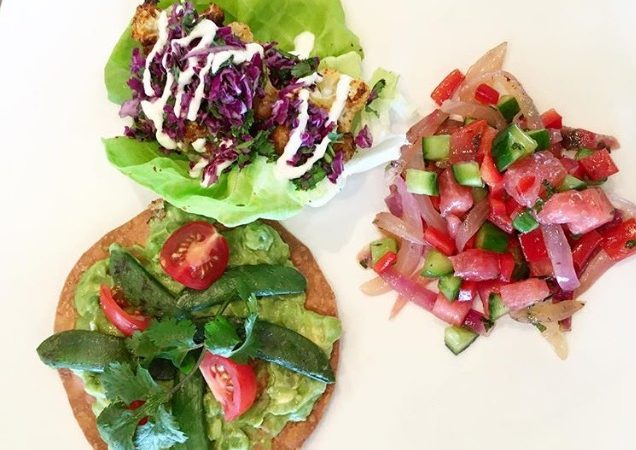 1) What inspired you to get on the path of wellness?
My cancer diagnosis at 32 changed the course of my life. Up to that point, I hadn't found my calling and even though I had a career, I didn't feel passionate about it. Going through my cancer "wake up" call and beginning to learn how to heal myself and take better care of myself was really when this trajectory started for me. I was taken back to the experiences I had as a teenager at the Wellness Retreat, Rancho La Puerta, with my mother. All of those memories resurfaced for me when I began to practice holistic and complementary ways of healing. I became passionate about cleansing, juicing, superfoods, all the new natural medicine research, and developed an insatiable thirst for more nutritional knowledge. I knew I had found my passion when it wasn't "work" for me anymore!
2) What do you think contributes to all the illness we are seeing in the world today?
There is a lack of self-love, a lack of compassion, and an overload of information but no understanding of how to apply it. I could go on and on with this question! For me, lack of self-love, denial of emotions, and feelings of not being good enough definitely contributed to my illnesses and cancer. Couple the emotional issues so many of us experience from an early age all the way through adulthood with lack of exercise and diets of processed and chemical-laden foods so many rely upon and it's a scary equation.
3) What are three things we can do to get on the path to healing?
1. Have a daily self-care practice – You can start the day with saying "I love you. It's going to be a great day" when you look in the mirror every morning. Taking time for a 20 minute walk, attending a yoga class, reading, taking a nap, meditating, writing in a journal, any activity that decompresses and revitalizes you is beneficial
2. Deal with your shit – I wasn't able to truly heal until I dealt with a lot of suppressed emotions and anger around stemming from my childhood. It took me YEARS of therapy and I still have to work on it, but I know healing isn't possible when you're holding on to this negativity. If you really want to heal, own your shit and seek support. Get yourself into therapy and start doing the hard work on yourself. I also find a session with my energy healer to be hugely beneficial.
3. Have a daily green juice – Make it a green veggie juice, not a sugar packed fruit juice and consume it on an empty stomach. Adding in fresh (important that it's made to order) juiced greens will flood the body with vitamins, minerals, antioxidants and is a sure way to energize and motivate you to eat clean. Trust me, you're a lot less likely to crave cheeseburgers after you drink a cup of kale, celery, lemon, and parsley. Well, maybe. But you will definitely notice improvement in your digestion within the first few days, and it's the easiest way to pack in a ton of nutrients and 4-5 servings of greens in one sitting.
4) Do you have a morning ritual? What is it if so?
It's important for me to have some alone time in the morning and I like to start every morning with lemon water and barley grass juice powder Elissa Goodman Barley Grass. Then thirty minutes or so later, I'll make my matcha latte and take my time going through emails and catching up on my favorite websites. This is my way to ease into the day, and by the time I finish my matcha latte I'm ready to take on the world.
5) Do you have a beauty secret?
I don't think about age or step on a scale. I feel young and vibrant, therefore I am. There is a lot of power in a positive mental outlook and a diet rich in healthy veggies, fruits, fats and omegas. The key is to feel a sense of peace and have something you're passionate about in your life. If you're healthy and satisfied on the inside, you will show it on the outside.
6) Do you have a mantra or motto you live by?
By cleansing my body on a regular basis and eliminating as many toxins as possible from my environment, my body can heal itself, prevent disease, and become stronger and more resilient than I ever dreamed possible! Not too catchy, but true.
I also find this quote from Louise Hay to be very inspirational and comforting, especially as I approach this new stage as an empty nester 😉
"We will eventually go through every stage of life, and every stage is beautiful. Every age is a new adventure." – Louise Hay
7) Are you a mermaid or forest fairy?
A mermaid all the way. Happiest by or in the water, I love my freedom and I associate mermaids with love, mystique, feminism, strength, and beauty – everything I've always wanted to be!
8) What book is on your night stand?
"Medical Medium: Secrets Behind Chronic and Mystery Illness and How to Finally Heal," by Anthony William.
9) Why is cleansing an important part of our well-being?
The body cleanses daily, so you should support it daily too. We live in a world filled with toxins, all of which interfere with our optimum health. Daily cleansing optimizes body functions and supports healing.
Cleansing is not about drinking juice and suffering. It is a lifestyle. Cleansing comes from eating intuitively – you know what feels best for your body and what doesn't. It can be as simple as drinking lots of clean water, adding in more greens, eating superfoods -like wild berries and fresh herbs, practicing gratitude, purging negativity and negative people from your life, and setting aside time for yourself.
10) What is making your heart sing today?
I'm finalizing details for my official "Cancer Hacks" book launch parties in Los Angeles and in my hometown of Phoenix and I'm humbled by the support. It's a celebratory time for me, and something I'm looking forward to. I'm taking my youngest daughter to college next weekend, and am so proud and excited for this new chapter for her!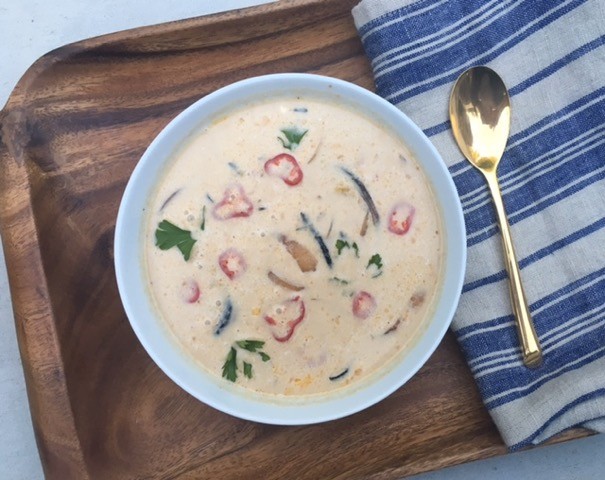 Coconut Lemongrass Soup Forbidden Rice
Serves 4-6
Ingredients:
1 cups black forbidden rice (pre-cooked)
3 onions, charred (see below)
2 T. coconut oil
3 stalks fresh lemongrass, chopped
2-3 cloves garlic, chopped
½ T. curry powder
½ T. sea salt
½ cup fresh lemon, juiced
1 split lemon, cut into halves
2 – 15 oz. containers of organic coconut milk
1-48 oz organic vegetable broth
Directions:
Preheat oven to 475 degrees and line sheet pan with parchment paper. Cook forbidden rice according to package directions, careful not overcook. Toss onions in coconut oil and lay in thin layer on the lined sheet pan, char onions in oven for 15-20 minutes, turning once halfway through and char on other side.
In a medium soup pot, heat coconut oil over medium heat and add finely diced lemongrass, garlic, curry powder, and sea salt. Saute and stir frequently. When lemongrass has softened approx. 3 minutes, add lemon juice and lemon halves. Add in coconut milk and vegetable broth. Simmer for flavor approx. 15 minutes, then strain lemongrass out.
Add the charred onions and rice to the strained broth, check seasonings, garnish with optional fresh cilantro or sliced fresno chilis.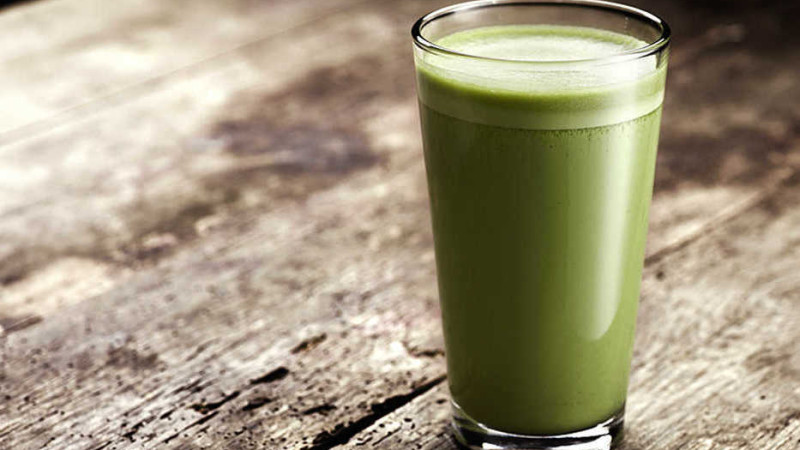 Matcha Green Tea Latte
Makes 1
Ingredients:
½ cup Whole Foods 365 organic Unsweetened Almond Milk
½ cup organic So Delicious Culinary Coconut Milk
½ -1 tsp. organic Ceremonial DoMatcha Tea
7-10 drops 100% pure Omica vanilla stevia (adjust depending on your desired sweetness)
1 tsp. pure vanilla powder
1/2 tsp. cinnamon
1 T. organic coconut oil or Bulletproof XCT Oil
1 T grass-fed butter or ghee
Directions:
Add all ingredients to blender/vitamix. Blend until smooth & creamy, heat on stovetop or in the microwave