Healthy Holiday Gingerbread Cookies ~ by My New Roots
Recipes from The Plant Collective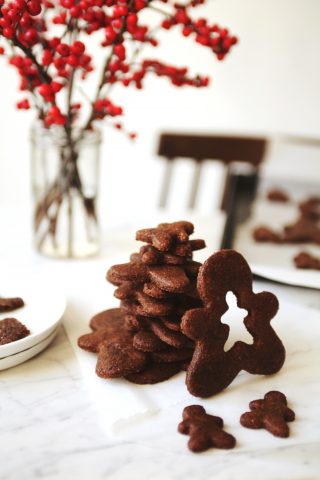 I am so honored to be a part of a new online cookbook The Plant Collective which donates its profits to the Edible Schoolyard Project. Back in 2014 we covered the loveliest autumn dinner to benefit one of these schoolyards. This is a cause that is dear to my heart. What could be better than teaching inner city and urban children about the vital connection to food and the land.
The Plant Collective curated by Emily Rose Shaw, makes a perfect holiday gift since every book sold will mean an edible school garden will be supported per Alice Water's discretion. Alice has always been and still is such an inspiration in so many ways. Her recipe books are always on my kitchen counter, and this chickpea broccoli rabe soup is an all time cozy classic for the winter months.
There are lots of recipes in the collective for the holiday season from various bloggers, chefs, and other stars in the world of wellness. You can find many amazing, easy to make, and  nourishing recipes from some TLR alums.  Lovely Martha Soffer from Surya Spa is featured, as well as  Amanda Bacon, Laurel Bakery, Sakara Girls, Kristin Dahl and more.
I contributed my Kabocha Squash and Pomegranate Dish, which makes a seasonally beautiful side dish for Holiday gatherings with it's vibrant colors.
I wanted to share with all of you this healthy version of the gingerbread cookie by one of my favorite food bloggist Sarah Britton from My New Roots. Her site has so many inspiring and beautifully photographed recipes, that truly make me want to just get in the kitchen to cook and bake all day! Her world truly plants the seed in mw to travel more and create roots in new lands.
More on her cookies and The Plant Collective Below ~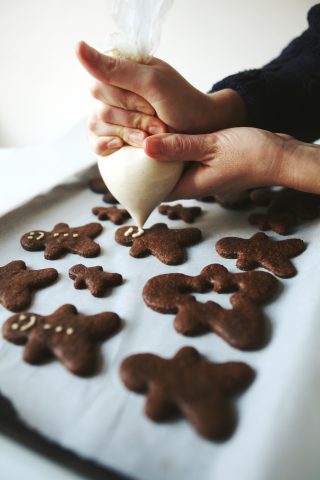 HEALTHY HOLIDAY GINGERBREAD COOKIES
By Sarah Britton
This gingerbread is deeply spiced, perfectly balanced in sweet and salt, and super addictive. I love the special flavour and richness that molasses brings to the cookies as well. It's a must-have component of this recipe for sure, and should not be substituted with other sweeteners due to its properties in the baking itself. The cookies are totally vegan, made with whole spelt flour and natural sweeteners. But the coolest part of this recipe? If you like chewy cookies, bake them for 7 minutes, and if you like a crispier version, bake it for 10.
Makes at least 2 dozen medium-sized cookies
INGREDIENTS
2 ½ / 350g whole spelt flour
¼ tsp fine grain sea salt
½ tsp baking powder
1 tbsp ground ginger (or less if you prefer more mild gingerbread)
1 ½ tsp ground cinnamon
½ tsp ground cloves
½ tsp freshly grated nutmeg
5 tbsp coconut oil, melted
½ cup / 70g coconut sugar
½ cup / 125ml unsulfured blackstrap molasses
3 tbsp unsweetened applesauce
1 tsp vanilla extract
METHOD
Sift the dry ingredients together.
In a small saucepan, melt the coconut oil, then whisk in the molasses, applesauce, and vanilla.
Pour the wet ingredients over the dry, and fold to combine – you may need to use your hands to mix this, but don't overwork the dough. Fold just until the ingredients come together evenly. Turn dough out onto a piece of plastic wrap, make a ball, then flatten into a large disc. Wrap and place in the fridge for at least 1 hour.
Preheat oven to 350°F / 175°C. Remove dough from the fridge, unwrap and cut in half. Wrap one half and return it to the fridge. Place the other half of the dough between two pieces of baking paper and roll out (if it is very stiff, you may need to let it warm up just slightly). Remove top half of the paper and cut out desired shapes with a cookie cutter or a knife. Slide a knife or thin egg lifter under each shape and place on a lined baking sheet. Ball up the scraps of dough, roll it out between the parchment and start again. Once the dough becomes too warm, return it to the fridge and repeat the entire process with the other half of the chilled dough.
5. Place cookie sheet in the oven and bake for 7-10 minutes (7 minutes produces a softer, chewier cookie, while 10 minutes produces a crispier one). Remove from oven and let cool on pan. Decorate with the Cashew Cacao Icing if desired (recipe follows).
CASHEW-CACAO BUTTER ICING
Makes about ¾ cup
INGREDIENTS
½ cup / 65g cashews
a few pinches of sea salt
3 tbsp / 40g cacao butter, melted
1 ½ tbsp raw honey (or liquid sweetener of your choice)
½ vanilla bean, seeds scraped
3 tbsp hot water
METHOD
Soak cashews with sea salt for four hours, or overnight.
Drain, rinse and place cashews in the most powerful blender you have along with all other ingredients. Blend on high until as smooth as possible.
Pour into a piping bag and store in the fridge until it firms up, about 2 hours, then use. Store leftovers in the fridge or freezer. If you do not have a piping bag, you can also use sandwich bag with a teeny corner snipped off, which is what I did!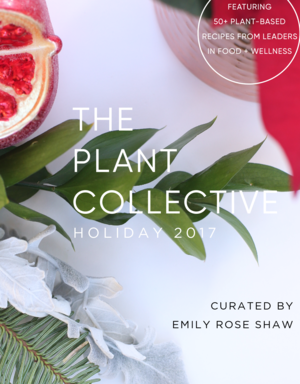 WE STAND FOR THE EDIBLE SCHOOLYARD PROJECT, founded by Alice Waters, teaching children about healthy food; growing fruits and vegetables in school gardens, then transforming them into simple recipes in the classroom for a real 'edible education'. Children are much more likely to enjoy fruits and vegetables if they are involved in the process of growing and preparing them. Today, one in three children are overweight or obese, setting them up for a lifetime of health problems. We truly believe there is a solution in food education. What if all children, regardless of race, economic status and background had a chance to eat healthy food from the beginning? Won't that set the foundation for a better chance of a lifetime of healthy eating?
WE STAND FOR COMMUNITY, uniting our leaders in food and wellness who believe food is medicine, creatively demonstrating how delicious, pleasurable and beautiful healthy foods really are.
WE STAND FOR DISCOVERING NEW CREATIVE WAYS TO USE FRUITS AND VEGETABLES , grains, legumes, nuts and seeds, finding healthier versions of holiday recipe favorites that are equally as tasty, and creating new holiday traditio
Tags:baking, cookies, food, gingerbread, holidays, my new roots, plant collective, sarah britton