Welcome to the Health Rebellion with Super Rebbl Drinks
Introducing the delicious all-natural drinks!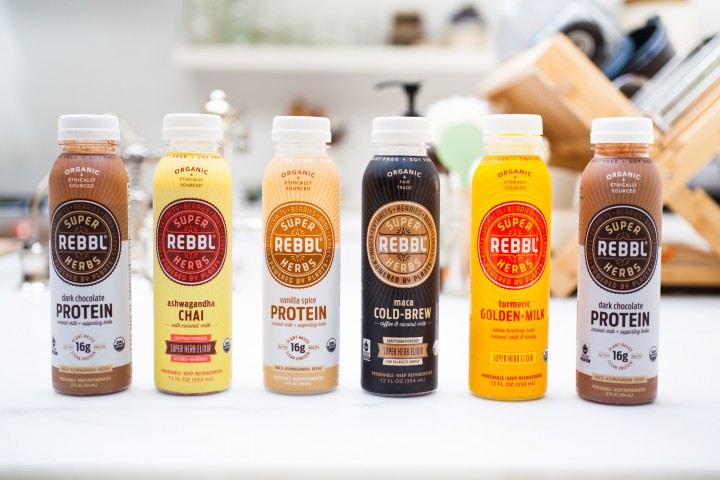 What an exciting time this is! When we can find a product like Rebbl tonics and elixirs that combines delicious tasting drinks with ancient herbs like ashwagandha, reishi, maca  we know we are in a new new age. If I'm on the run and can't get home to make an afternoon tonic drink, then I will drink one of these for an afternoon pick me up. I am completely in awe of ashwagandha and reishi and how they make me feel. I become revived in a subtle way, and feel the strength in my stamina, immune system and state of mind.
The rebel drinks are all organic, fair trade, made with almond and coconut milks, matcha, organic honey and more. My favorites one so far are the Maca Mocha, Reishi Choclate, Ashwagandha Chai, and the Golden Milk but they are all delicious and activating. I first experienced the delicious, smooth, chocolate malt tasting Maca Mocha in Ojai at my favorite haunt The Farmer and The Cook. I figured if it was being carried at that super clean, organic market it must be worth experiencing.
The duo behind Rebbl are truly committed to sourcing organic, powerful ingredients that will also benefit their suppliers in an ethical way. They are devoted to creating a conscious product that is anti-GMO and pro bio diversity. I feel their name is appropriate since it's close to rebel, and rebelling against the former business model which was only about making  profit. This new model is about creating health and prosperity for all . . .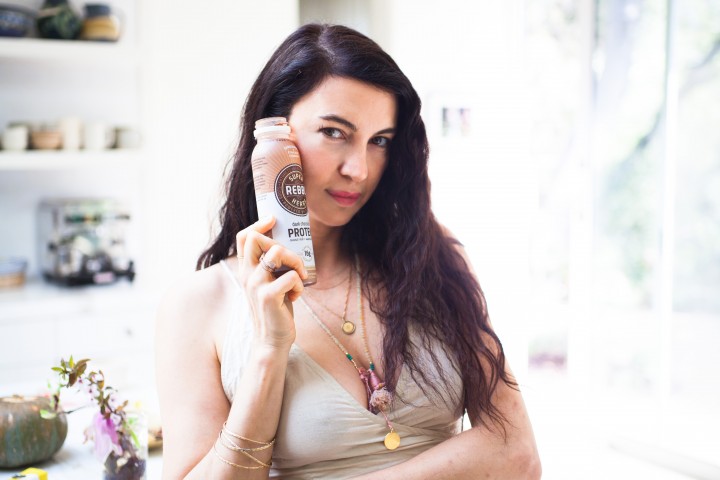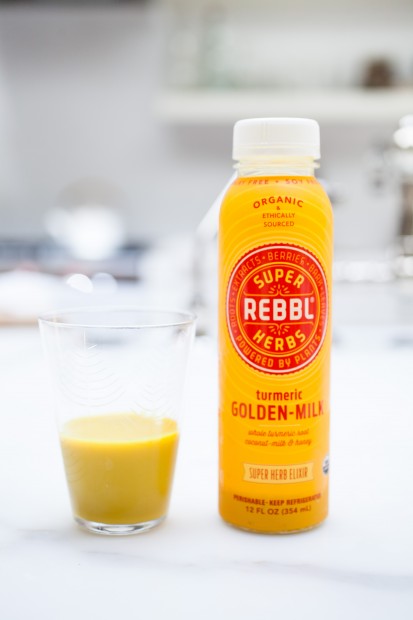 Some info on my favorite super herbs being used in Rebel ~
(Withania Somnifera) "SUPER-HERB OF AYURVEDA"
Ashwagandha is a powerhouse. One of the most important and universally prescribed herbs in Ayurveda, it has a "neutral" character that makes it perfect for enhancing vitality for all ages and body types (all doshas).
MACA
(Lepidium Meyenii) – "Peruvian Ginseng"
Maca Root is the premier Andean adaptogen, traditionally used to enhance vitality, stamina and energy in the harsh, high-altitude central Peruvian plateau. This super-herb is a favorite of elite athletes and anyone motivated to push their bodies to the limit of their potential.
REISHI
(Ganoderma Lucidium) "SUPER-HERB ROYALTY"
Reishi is the most scientifically studied, and validated medicinal herb in the world. With a distinctive glossy red coat, this mushroom can be easily spotted, usually growing on stumps of fallen trees. It has been called the "Divine Mushroom of Immortality" because of its almost endless list of health benefits. Reishi is our answer to this common question: "If you could only take one healing herb, what would i
Tags:ayurveda, drinks, golden milk, immune system, maca, Maca Mocha, natural, Ojai, organic market, Rebbl tonics, Reishi