Sagely ~ Benefits of CBD Oil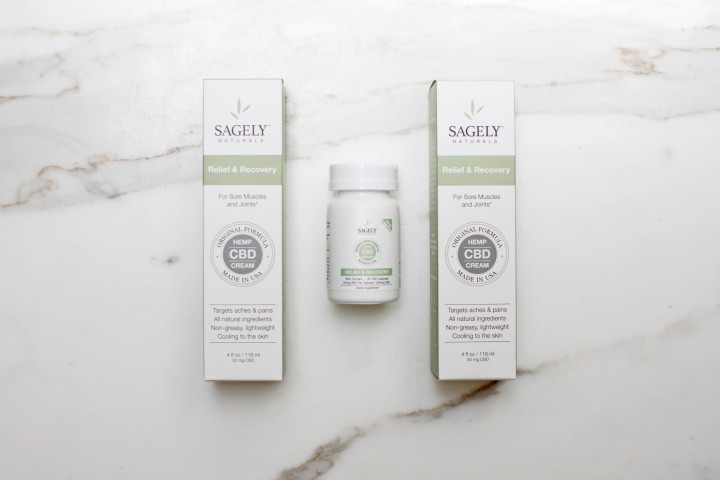 It seems almost overnight CBD oils have become the new 'superfood' or 'super oil". I started carrying a form of CBD on The General Store a few years back, but now suddenly it seems to be becoming more main stream. Did you know our body can manufacture its own version of CBD? CBD interacts with the body in a way that can balance it. It can impact sleep, mood, pain, hormones, and more in a positive way. Some studies even show CBD can help alleviate acne and other skin issues.
Now there aren't just tinctures and oils, but you can find CBD in creams designed to help alleviate aches and pains. I have been using the Sagely creams on sprained ankles, sore muscles from tension, and even headaches. I recently met with the founders Kaley and Kerrigan about how they began this venture into the world of CBS oils.
Here is some info on cannabidiol from the Sagely site.
Hemp has been used for medical purposes since 2700 B.C because of the way it interacts with the body's endocannabinoid system. The endocannabinoid system is a central regulatory system in the body that helps to regulate the immune, nervous and digestive systems and keeps the body in balance
On its own, the human body naturally produces compounds known as cannabinoids. Cannabinoids bind to cannabinoid receptors in the central regulatory system—specifically in the central and peripheral nervous systems. The fact that this system already exists in the human body is what enables cannabinoids to be so effective.
Cannabinoids – like CBD – supplement and enhance our cannabinoid deficiency and ensure that our immune, nervous and digestive systems are kept in balance. Think of it like Vitamin C; when our bodies are deficient in Vitamin C we experience fatigue and infections like the common cold. Vitamin C helps to support a healthy immune system in the same way that cannabinoids support the endocannabinoid system in the body. CBD is a powerful player in the cannabinoid arsenal and has shown promise maintaining a balanced immune system while promoting everyday health and wellness.
The Sagely Cream can now be found on The General Store. I feel it's the more alternative, and healing form of the old school Ben Gay Cream our parents use to keep in the medicine cabinet. I like the idea that I am soothing a pain and at the same time healing and adding to more receptors in my body!
Tags:cannabinoids, cbd, cbd oil, hemp, sagely