Staying Resiliant with Traditional Medicinal Teas
Health tips for surviving the winter season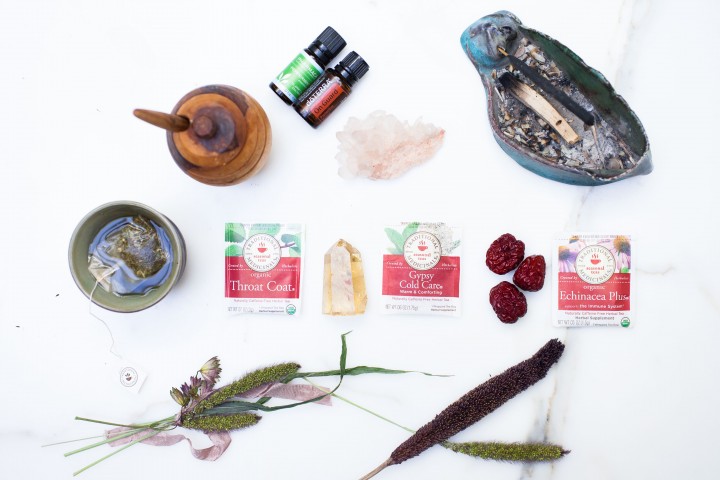 This time of year, with the drastic weather changes,  it's more important than ever to keep my family healthy. That means eating right and using natural wellness products to make sure we're not getting run down. Here at home I have been pretty consistent with keeping my family on a Traditional Medicinals tea program. My older daughter, Colette, has packed a few of these boxes for when she travels back to the East Coast for College.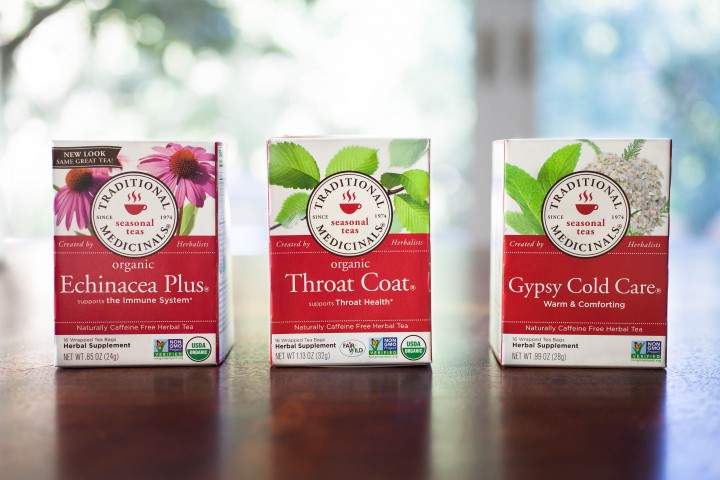 We make sure to have plenty of the Echinacea Plus
to support our immune systems. Gypsy Cold Care Herbal tea
 and Throat Coat teas have been very useful to us as well.
Recently I had to speak at an event and my voice seemed a bit weak, so I made a mason jar full of Throat Coat tea
, which changed everything. I am so appreciative of the way Traditional Medicinals uses herbs that have been revered for centuries for their properties. Throat Coat for example uses red elm, which the Native Americans have always had in their arsenal.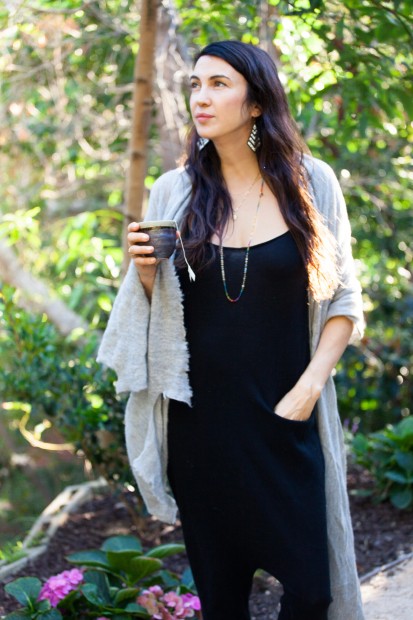 This is also called slippery elm due to its smooth, slippery inner bark and it's combined with licorice and marshmallow root. I add a touch of my special honey from my bees, making this is a great tonic to sip through a day where I am using my voice a lot.
Years ago I took a plant foraging class over a few months, and I was able to gain such an appreciation for the gentle, sweet plants that color my hills and mountains. Some of these are used in these recipes such as the one for Gypsy Cold Care. The trees and plants that I always greet on my walks are in this recipe like elder, yarrow and peppermint.
It seems like an even sweeter connection when we can actually drink the properties that surround us in the natural world.
Last summer I planted some echinacea seeds in my garden and have seen them blossoming into lovely flowers. This Spring I will harvest them and then dry them in the sun. Hopefully I will be able to make a tincture or flower essence and then report back! Read Traditional Medicinals' Echinacea 101 to learn more on these amazing wonders.
(This post has been sponsored by Traditional Medicinals and all opinions are my own. Thank you for supporting the thoughtful, sustainable companies that support this site.)
Tags:drink, echinacea, health, healthy, tea, Traditional Medicinals