Emu Oil
This come to us from Wendy Plumb who has a sweet consignment and vintage store in the Pacific Palisades called The Cottage. I have been using this oil and 
it really does seem to be a wonder serum.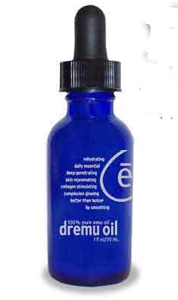 I have been using Emu Oil religiously for the past few years. I had vaguely read about it when researching oils which are good for you while you are pregnant. It wasn't until I stumbled upon and actual Ostriche and Emu Farm in Santa Ynez,California ( near Santa Barbara) that I discovered the oil hands on and have been addicted ever since.
It is a fabulous night oil for your face and does not clog pores, for those of you who are nervous about breaking out. I also apply it on my 4 year old daughters cheeks when they get dry. Emu oil has so many amazing, healing,  benefits.I love that it is bottled right there at the farm, so natural. If you get a chance to make it to Santa Ynez, you must go to the farm and personally feed the Ostriches and Emu's yourself. Enjoy!