Enhancing Beauty and Sensuality with Jade
Exploring the ancient gemstone's healing powers.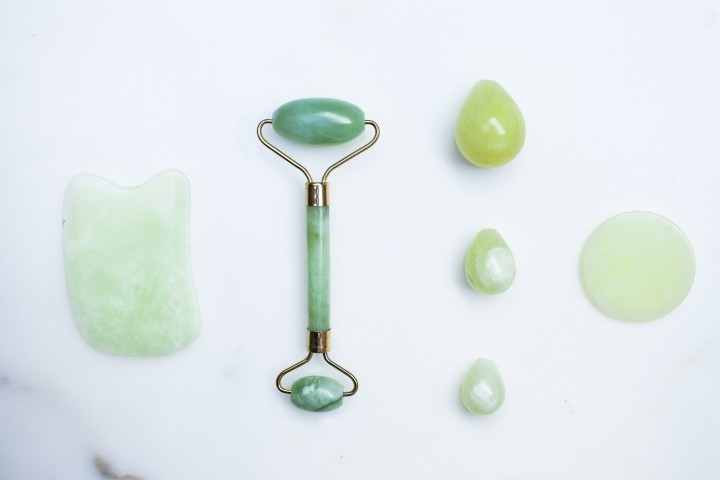 Since ancient times, Jade has been regarded as a gemstone of power, nobility and royalty. Jade can be healing reducing anxiety and negativity. The myths in Ancient China talk about how jade gemstone is crystalized moonlight that has come to us from the highest holiest mountains. It has been said that you can whisper into a jade stone, and then listen to hear it respond. Green and yellow jade is especially healing for the solar and throat chakras. Jade can protect us from negative energy and cleanse our auric fields.  It can also aid in the detoxification and elimination systems of the body. So with all these incredible properties, it is no wonder that Jade is the stone used for beauty and sensuality. Read below to discover jade face rollers, jade balls for stronger sexual function and desire, Gua Sha for face scraping and jade pallets for makeup use.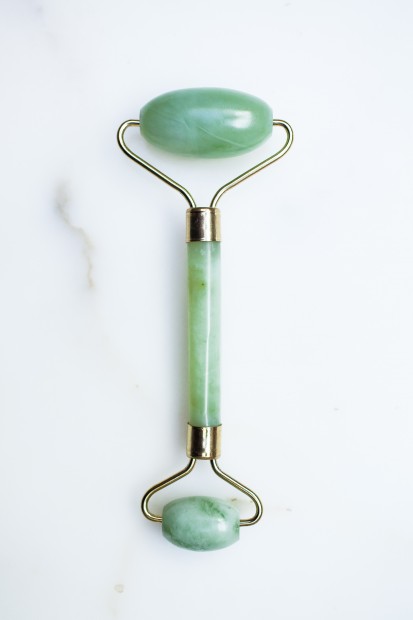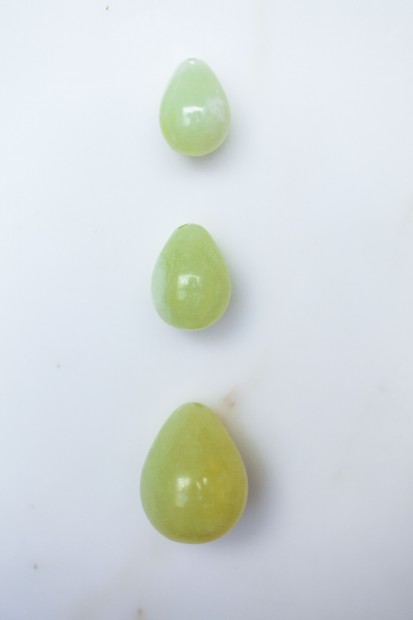 The Jade Rollers have been used by the royal women of China since the 7th century. They are now being resurrected and becoming a popular beauty technique. The rolling can help with lymphatic drainage, reducing puffiness, increasing circulation and adding healing jade qualities to the face. I have started using one  daily after applying a moisturizer so that it helps with absorption. (Make sure to always roll away from the nose outwards. It really does make your skin look healthy and alive)
Another useful way to use the power of jade is with Jade Eggs
. These are ideal for women to use after childbirth, or just in general to keep the area toned and healthy. Jade eggs were used by the courtesans in Ancient China. With regular use one can create a stronger pelvic floor, stronger orgasms, and an abundance of Chi energy. There are a number of sites and books where you can learn more about this ancient practice of seduction.
Gua Sha
scrapers for the body are based on the idea that with regular use, you can activate blood circulation, relieve fatigue, help drain lymph nodes, revive Chi and improve the immune system. Similar to the concept of dry brushing, this can be done in  gentle way at home, or at specialized spa for the more intensive version. It seems it really is a powerful way to detoxify the skin and body.
Jade Stones are a good tool to have on your vanity or bathroom counter. These are like mini palettes that can enhance the use of certain makeup. Using a makeup brush to lift off lipstick, eyeliner or makeup form the stone, can have the added beautifying jade energy. This can add to the whole beauty ritual element to the act of getting ready.