Nourishing Eye Makeup Remover ~ Eye Lash & Brow Enhancer
Grooming your brows the natural way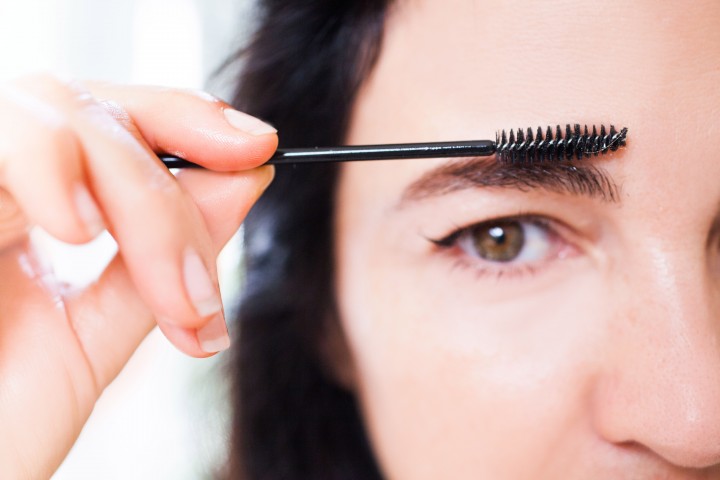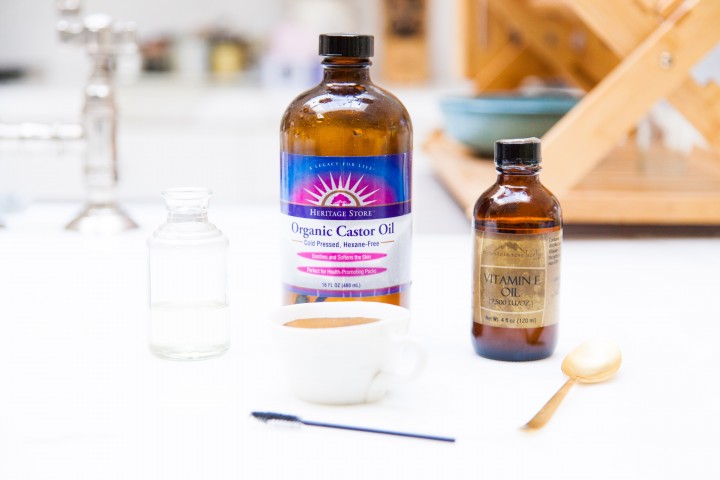 How about a natural eye makeup remover that can also enhance eyelash and eyebrow growth? Back in early 2015 I posted about how castor oil can nourish our hair growth. What a novel idea, to create lustrous brows and lashes without using harsh chemicals, or even worse those toxic lash growing products which shall remain nameless.  Besides the fact that continuous use of those lash growing brands eventually change the color of your eyes (that should be enough reason), they contain Phenoxyethanol, a preservative. It is a known eye irritant, and it depresses the central nervous system. It's also been banned in some places.  Some of those brands second ingredient is benzalkonium chloride, which is also a preservative that causes eye irritation and respiratory problems. I don't know about you but I wouldn't want those hazardous ingredients near my eyes.
Making your own eye makeup remover and lash enhancer is so simple and cost effective. Here are the benefits of these oils that can be used.
~ Castor oil is a fatty vegetable oil full of omega 6 fatty acids. Has been used for centuries to create hair growth. It's easily absorbed into the hair shafts. Comprised of vitamin E, minerals, proteins and antibacterial properties. Apart from that they are also rich in triglyceride variant of fatty acids.
~ Sweet Almond oil is naturally anti-inflammatory, so it reduces puffy bags under the eyes and dark circles. It's a good source of vitamin K, which reduces discoloration under the eyes.
It contains palmatic acid and retinol, which moisturize delicate under-eye skin, leaving it soft and smooth. It provides the monounsaturated fats and vitamin E your skin needs to remain youthful, supple, and radiant.
As a natural emollient, almond oil balances the skin's water content, preventing dryness.
It helps to lighten the dark spots and removes the dark veins appearance to clear dark circles.
~ Vitamin E is a natural preservative and helps nourish the skin cells.
Recipe for the Castor Oil Serum
1 Tbs Organic Castor Oil
5 Tsp Sweet Almond oil
3 Tsp Vitamin e oil
Mix in a small bowl and use a new eye lash wand to place serum on lashes and brows. Best in the evening before sleep. Can also use as a makeup remover when made in larger batches. Just place a q-tip in the serum or a cotton ball and gently wipe away makeup.