Healing Gold Body Oil with Marysia
Post-sun body deliciousness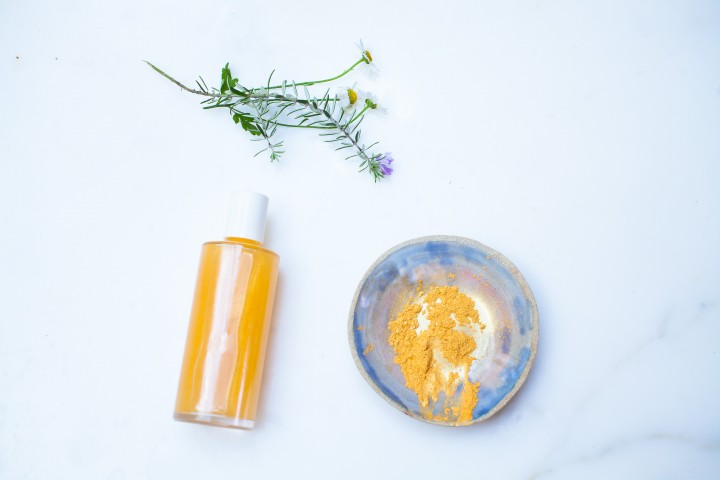 I can feel summer beginning to blow in, and one way to prepare for more fun under the sun and in the sea is to prepare an after sun body oil. I was thrilled to collaborate with Marysia again, but this time instead of our non toxic sunblock, we created a delicious body oil to slather on after a day under the sun.
I blended some incredibly nourishing oils that aid in the repair of the skin after the drying effects of saltwater, chlorine and sun shine. Sunflower and Shea butter add anti inflammatory fatty acids to the skin while aloe and witch hazel will naturally cool and soothe the skin. Moringa oil is amazing to combat the drying agents of the sun and sea. Here is some info on this new favorite oil of mine ~
It's being hailed as a so-called 'superfood' primarily because its leaves are very rich in antioxidants, including vitamin C, beta-carotene, quercetin, and chlorogenic acid (chlorogenic acid, has been shown to slow cells' absorption of sugar, and we all know sugar is one of our worst enemies). As noted in the Asian Pacific Journal of Cancer Prevention, "The leaves of the moringa oleifera tree have been reported to demonstrate antioxidant activity due to its high amount of polyphenols. Moringa oleifera extracts of both mature and tender leaves exhibit strong antioxidant activity against free radicals, prevent oxidative damage to major biomolecules, and give significant protection against oxidative damage."
To this luxurious body oil base we added the scent of summer with cacao and vanilla essential oils. To make the decollage shimmer in summer light we added some organic non toxic mica.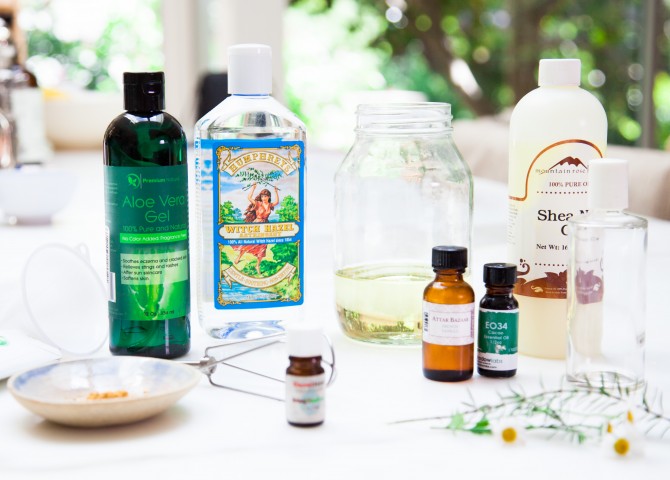 3 oz Sunflower Oil
1 oz melted Shea Butter
a few drops of Aloe Vera
a few drops of Witch Hazel
1 drop of Moringa Oil
1 drop of Cocao Essential Oil
1 drop of French Vanilla
1 tsp. Gold Mica Powder
1 Glass Bottle
DIRECTIONS
Mix all ingredients together in a glass jar with a whisk.
TIP
For more shimmer add more Gold Mica. Have fun mixing and matching essential oils.
Tags:body oil, cacao, Marysia, Moringa oil, non-toxic, sea, sunscreen, superfood, vanilla essential oil