Cat Tipi and The Tale of Fig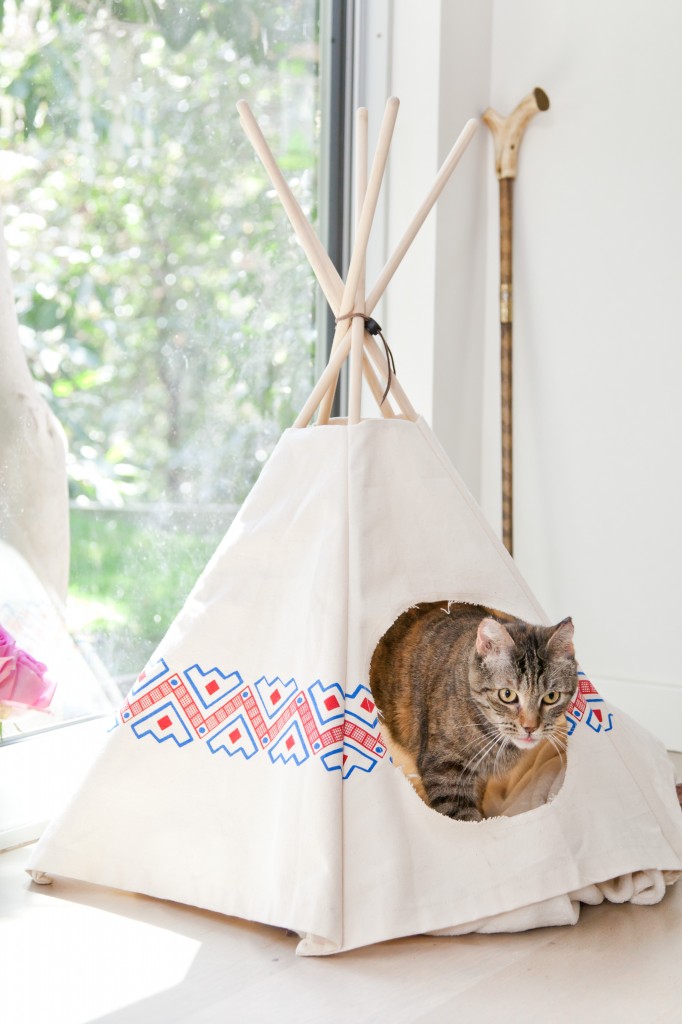 After a tough day corralling our chickens, and keeping mice away, our cat Fig (who thinks she is a herding dog of some sort) likes to kickback in her tipi, have a cocktail, and watch the everyday dramas unfolding around Casa Rosa. She loves her new Cat Tipi made locally from all natural canvas fabric. Now selling these sweet dwellings for all kitties everywhere on The Local Rose Shop.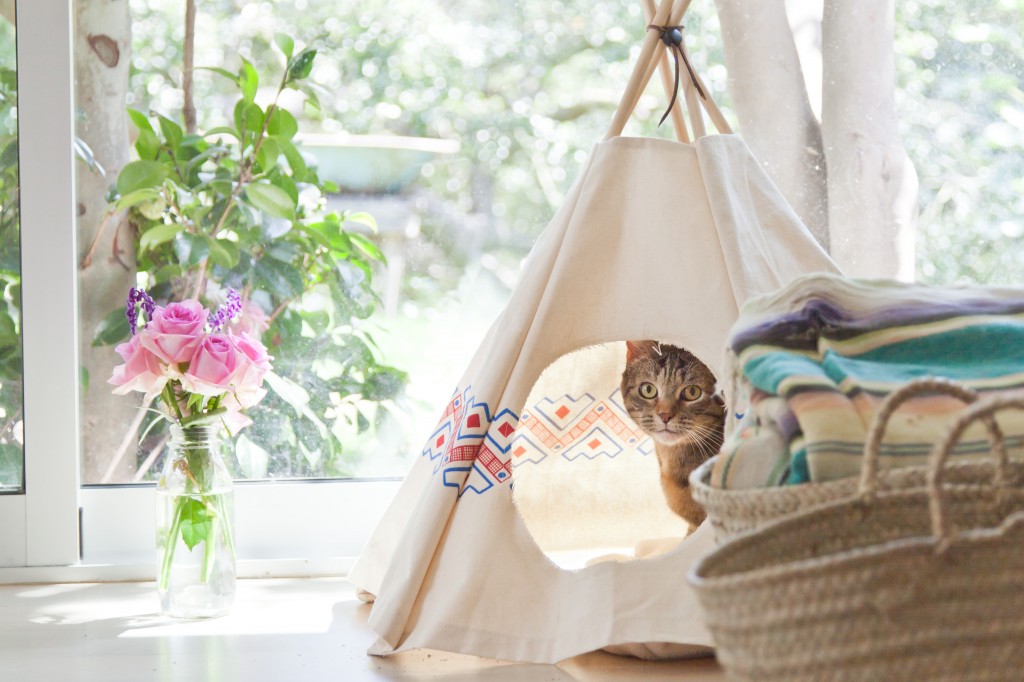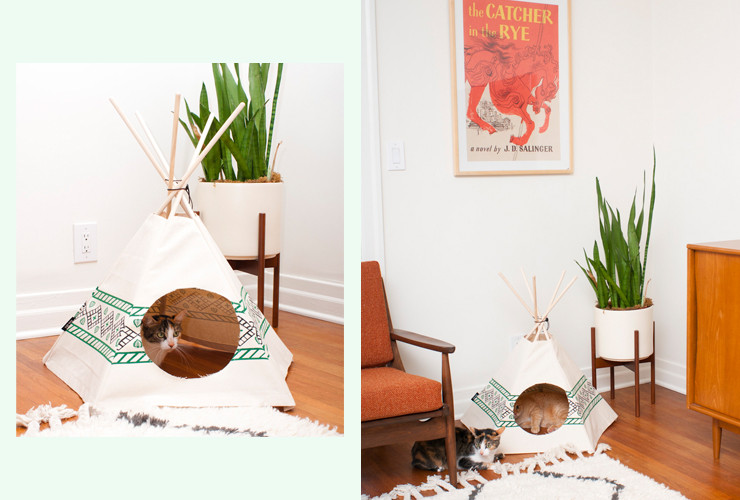 The Story
Fig our cat is a miracle kitty who has probably used about six of her nine lives. She was a rescue kitten we adopted born somewhere in South Central on Christmas day back in 2009. Fig was instantly one of the kids never really acting much like a cat. So much so that she wanted to experience taking a bath with my older daughter. At our old house our hot water heater was broken and overheating at times. One evening when drawing a bath, Fig jumped in the water and was severely burned. The emergency VCA hospital basically told us she wouldn't make it, and then charged me an astronomical fee. That was when I realized this was a business to extort money, and finding an honest vet was a challenge.  I ended up finding one with a heart of gold who came to our home and showed me how to give Fig injections to ward off infection, and  administer a special ointment to treat her burns. This was one of the most challenging things I've had to do. Giving a small, vulnerable animal a painful injection into their wounds is not for the faint of heart. Fig through all of this torturous pain, was as sweet and loving as ever which made me want to continue the fight. One night she began to lose the battle and her breathing became shallow and forced. The kind vet referred us to an incredible place in Glendale that specialized in difficult cases for animals. There Fig had to undergo a few skin graphs and an intense battle to fight infection. After three months, and sky high vet bills, Fig returned to us a bit of a patch work kitty, but alive and well. She had skin graphs placed on her legs, and her ears were shorter from the burns but she was still the sweet, loving, loyal kitten that thinks she's really a herding dog! She taught me a great lesson. First of all a free rescue cat can become more expensive than a pedigree cat bought from a pet store, and secondly and most importantly, to never give up on our loved ones even if they are furry creatures!
See more ways to make your home bohemian chic, while pet friendly, on The Local Rose.