Holiday Wreaths With Yasmine
DIY Seasonal Crafts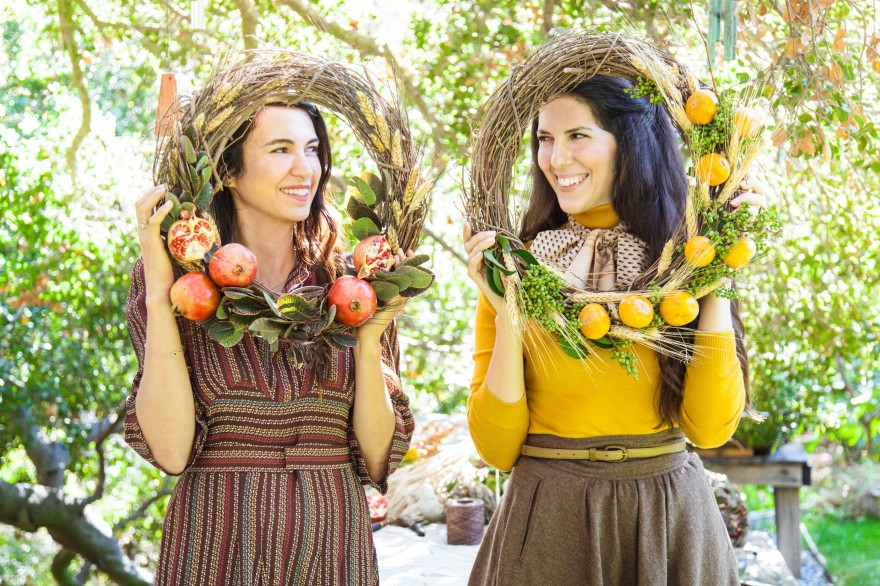 When the lovely flower whipserer Yasmine comes over the house suddenly blooms with boughs, fruit, flowers and grace. When she last visted Case Rosa it was Spring and we made floral crowns and frolicked in the garden like characters out of a Jane Austen novel. This time around it was autumn and she showed me how to make exquisite wreaths to bring in winter tidings. The wreaths were made over 4 weeks ago and yet they  still hang outside on my doors as fresh and colorful as the day they were birthed. Yasmine with her mysterious dark beauty, dresses in story book attire, and this time she conjured up the European country side with her mustard yellow cardigan and tweed skirt. It was uncanny how we both ended up making wreaths that complimented what we were wearing. The best part of the whole day was that it was not too difficult for someone with craft anxiety like myself to do this. The beautiful decorations we used were simply from mama earth like persimmons and pomegranates. I love that the fruits themselves bring in the fertility of nature and the colors of celebration. The wreaths can be bought pre-made in most art supply stores and then all you do is add the natural beauty! Persimmons in the Chinese culture represent fortune and longevity and usually planted in Buddhist gardens. Pomegranates symbolize fertility and creativity in Persian culture. What perfect jewels to bring in blessings for the holidays!
For more bohemian and DIY decor for your home see The Local Rose.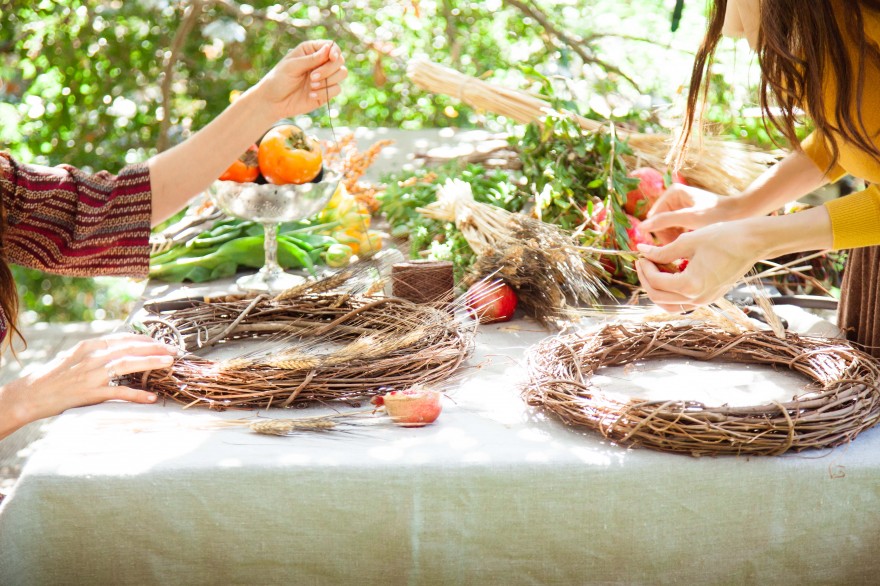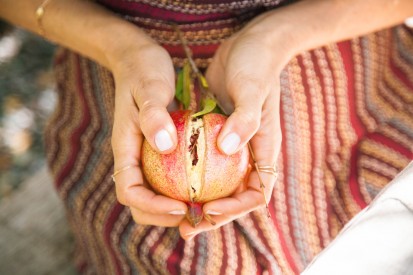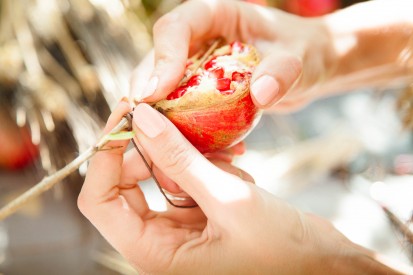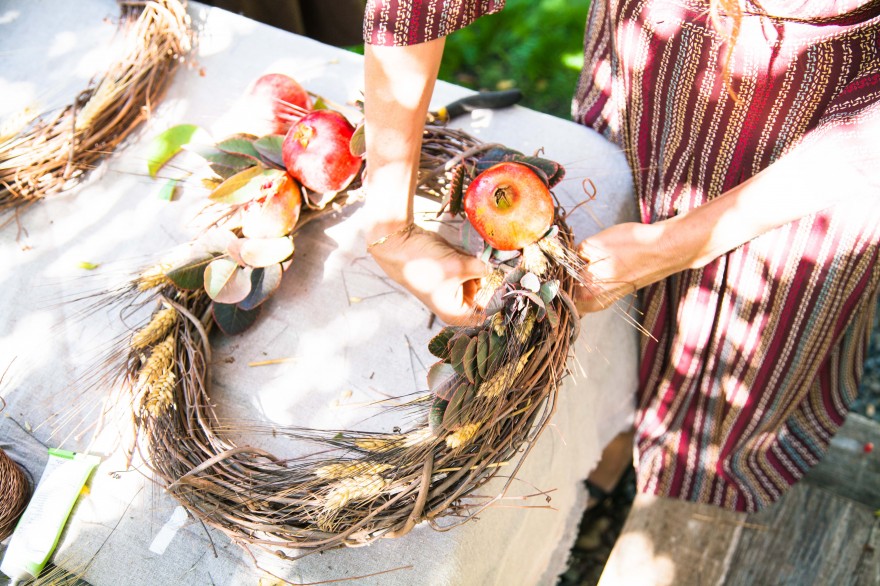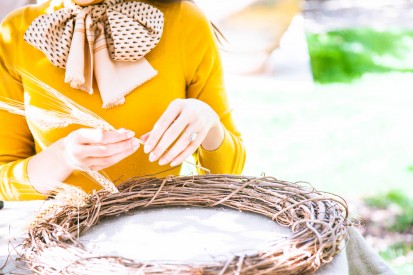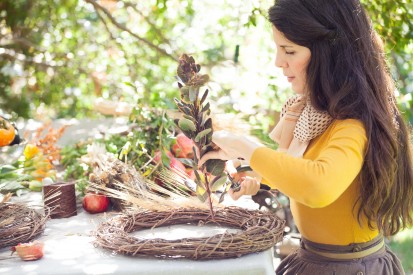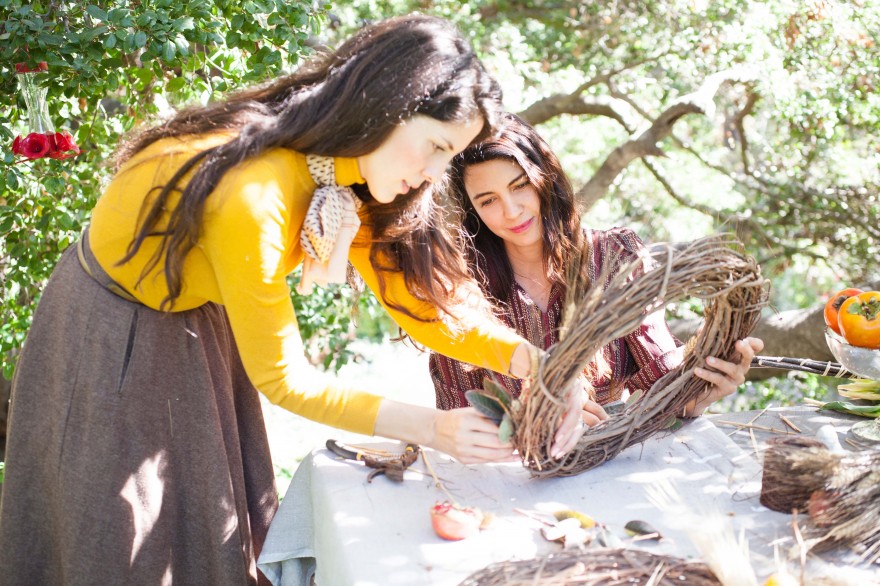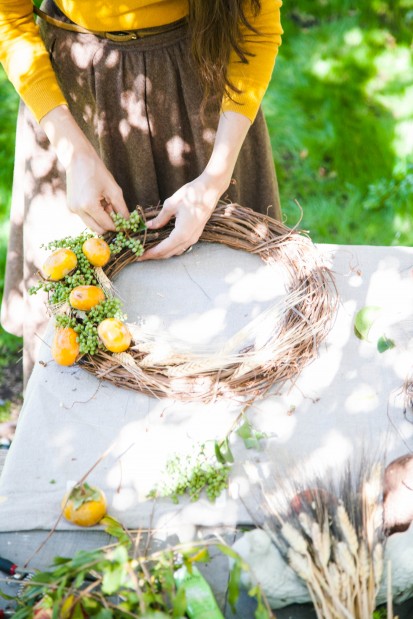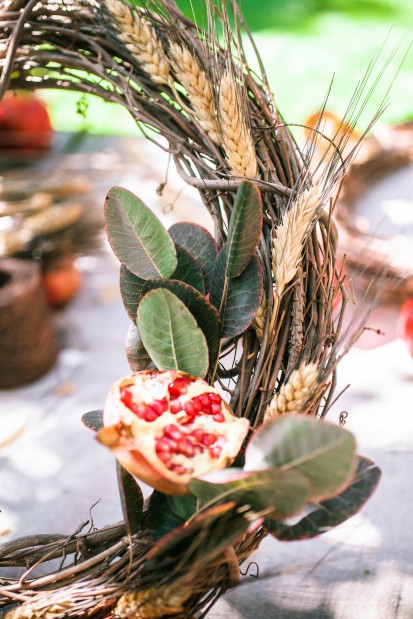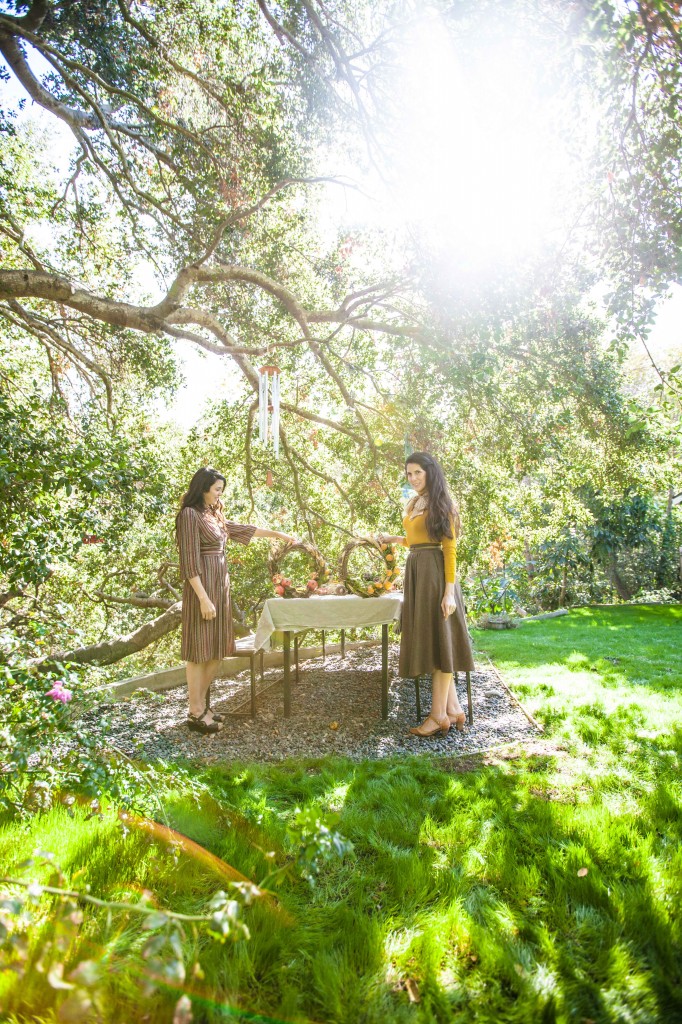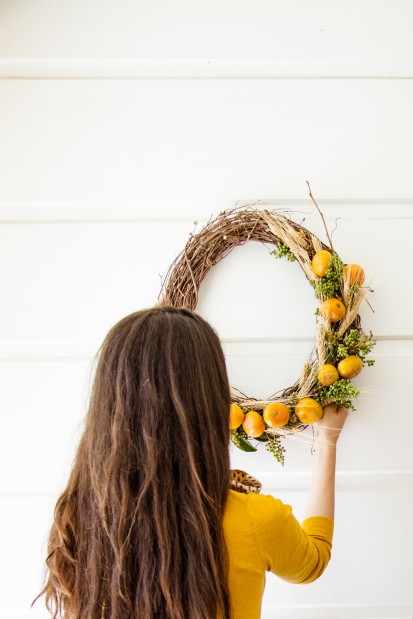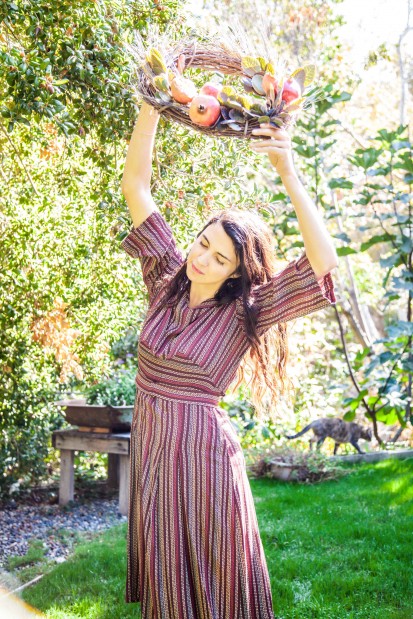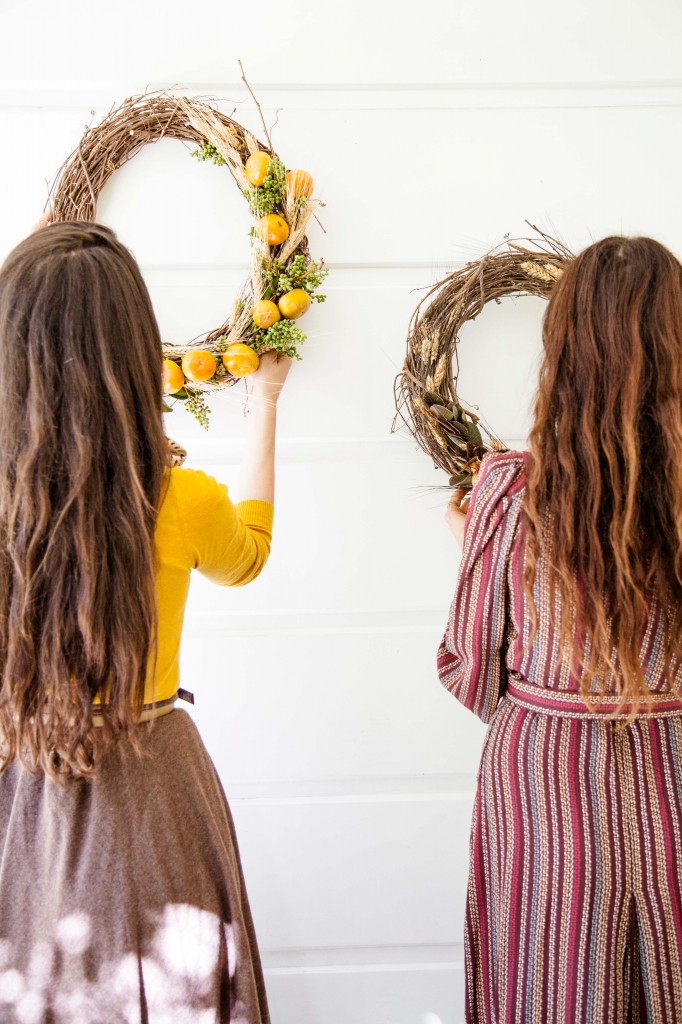 Materials:
grapevine wreath (Darice 8 Inch Grapevine Wreath
)
Wire (Floral Wire, Green
)
Wire cutters
Florist glue
Persimmons
Privet
Smokebush
Wheat
Steps:
Weave wheat through grapevine wreath base, using wire to secure wheat stems. I like to weave thinner stems, such as wheat, around the entirety of the base. Next, weave smokebush between wheat, going around 1/2 – 2-3 of the base. Lastly, add pomegranates. As these fruits are heavy, secure with a fair amount of wire. Should the wire not be sufficient, dab a bit of glue at the base of pomegranate head. Hold to glue for at least 30 seconds.
*use the same process to make persimmon wreath.