Natural Bleach Alternative
The Story:
When I was around five years old growing up in the rural county side of Iran, I remember a very traumatic event occurring with Clorox bleach, which has created my aversion to the toxic chemical. My father would come home in the evenings and make a cocktail with good old fashioned Russian vodka and orange juice. One day when my parents were away for the day, my little brother Nader, age 3 at the time, decided to emulate his papa and make a drink. He mixed Clorax (kept under the sink )and orange juice and proceeded to drink it quickly. My older adopted sister who was watching over us (she was twelve at the time), began to act from instinct and saved my brothers life. Parvaneh (means butterfly in Farsi) had been raised in the nearby village before her parents decided to sell her off as a bride. My parents feeling this was barbaric, bought her for a few dollars, and made her our older sister. Interesting how an act of compassion created extraordinarily good karma. Parvaneh had seen sheep shepherds  give yogurt to their flock when they had been sickened by something ingested. She made my brother Nader consume as much yogurt as he could and this coated his intestines thus protecting him from the corrosive bleach. My parents were notified, rushed him to the hospital which was an hour away, to get his stomach pumped. He would never have survived had it not been for the village girl's quick thinking. Moral of the story: don't keep chemicals under the sink, keep pure yogurt in the fridge, and you never know how one kind gesture can shape your whole life in the future.
I like my sheets and towels snow white, however the more I read about bleach the more I've decided do try a homemade version for a natural bleach alternative.
10 cups water
1/4 cup lemon juice
1 cup hydrogen peroxide
10 Drops of Lemon essential oil
Mix these ingredients in a water jug.
Use one cup of this homemade bleach in a load of laundry
For more non-toxic home remedies see The Local Rose.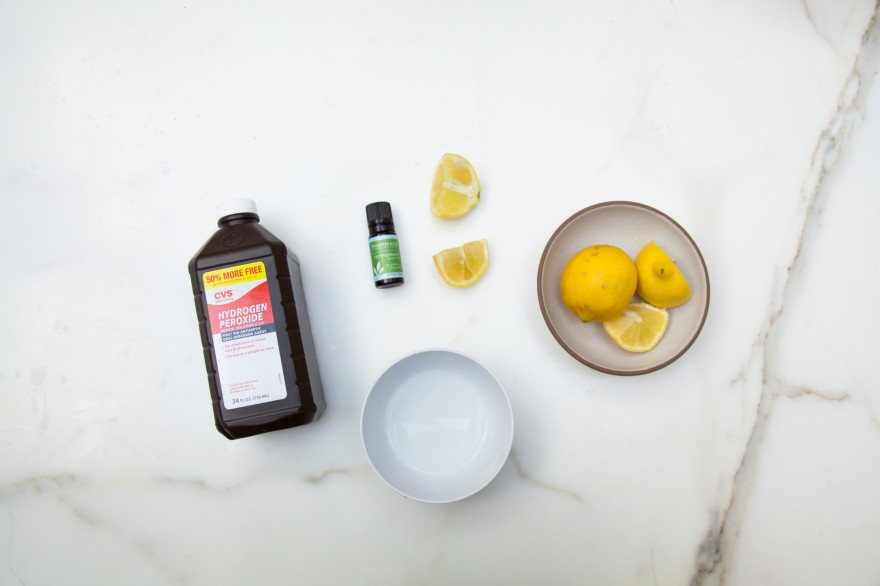 Bleach can often cause respiratory issues.
It can also cause burns to the skin and even nervous system damage.
Allergies and asthma are often irritated by bleach and can cause serious reactions in those who have problems with these conditions already.
Beyond causing its own problems, chlorine bleach also has some really dangerous potential reactions with other chemicals and materials.
Each year thousands of calls are made for help and of those calls about 1/4th of them are related to bleach and the household cleaners that contain them. Many of these accidents involve children and can be potentially fatal.