Out With Plastic ~ In with Bee's Wrap
An Eco-Friendly, Sustainable Solution to Food Storage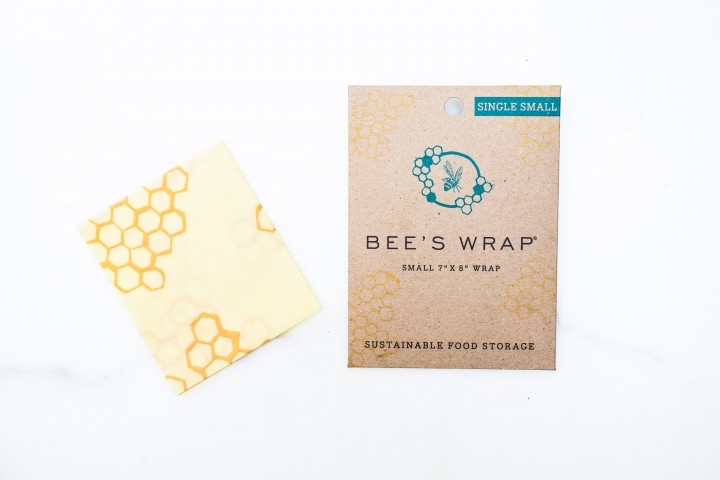 I tried to eliminate as much plastic as I could years ago in my home, but it still creeps into our daily lives. We all know by now that plastic is responsible for so much of our planet's devastation , and learning to choose wisely has not been as difficult as you would think. A few months back I posted about my favorite way to cover bowls with lovely and chic fabric cloth lids, and now there is a brilliant way to wrap sandwiches, cheese, cut lemons, avocados, left overs and more with Bee's Wrap
.
For more eco-friendly ways to improve your nest, see The Local Rose.
I am so enamored with this line and what it stands for. The fabric combination is infused with jojoba oil, bees wax, and tree resin, and is naturally anti-bacterial and keeps food fresh. The wrap molds to the dish you are covering with the warmth of your hands. They can be used up to a year and easily cleaned.
Sarah Kaeck  a mama from Vermont who has an appreciation for fresh and healthy food, decided to create something that will be reused and help minimize waste.  I am grateful not to have to worry about the toxins from plastic wraps leaching into my family's food. I  also love the smell of these wraps and so grateful to say goodbye to plastic forever!