New Year's Day Savory Tart with Sweet Laurel
A Spanakopita inspired treat with an almond and hazlenut crust.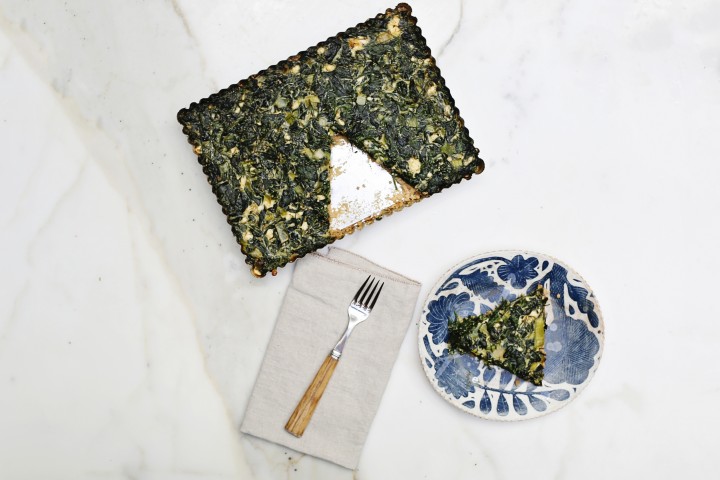 New Year's Day is full of promise and an auspicious moment to restart the paths we wish to take our lives on. This is a day to be jolly, gather with heart friends, and eat delicious meals. I usually make a black eyes pea dish which is a traditional New Year's Dish. In The South they believe eating black eyes peas will bring in good luck and prosperity. To go with my pot of black eyed peas, I love to have a tart or quiche of some sort, and Laurel Gallucci one half of Sweet Laurel had just the perfectly delicious one. Laurel came over one morning, and we chopped fresh herbs and greens, had a few giggles and created this Spanakopita inspired tart.
Laurel has been following a gluten free, refined sugar free diet, for several years and Sweet Laurel was created to bring delicious, wholesome dishes to us all. You can order their incredible cakes and other treats and know that there will be no fillers, stabilizers or unhealthy ingredients. They also sell hard to find gems like organic date paste and vegan carmel on their site.
The tart we made below, was so savory and delicious that it may just become a Sunday brunch staple around here. The almond and hazelnut crust added a perfect texture to the spinach and feta cheese filling. Laurel showed us how seamless and easy it can be when you have all the right ingredients. Recipe Below and Happy New Year!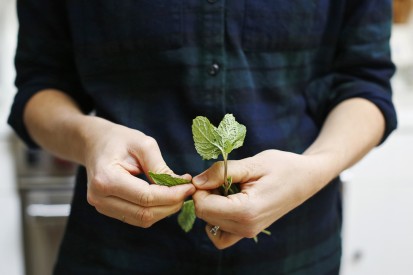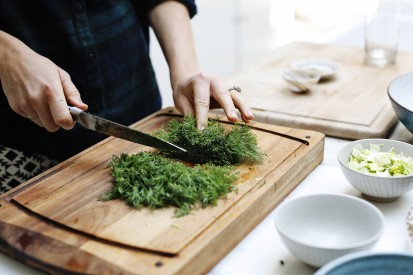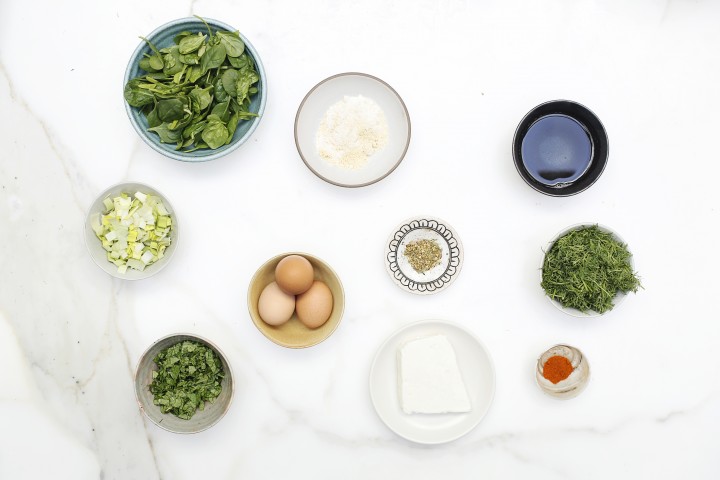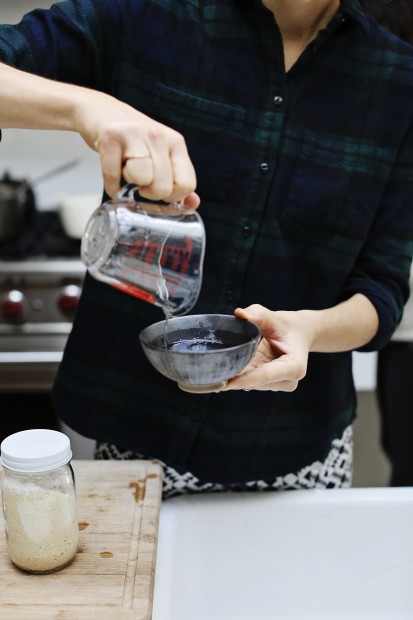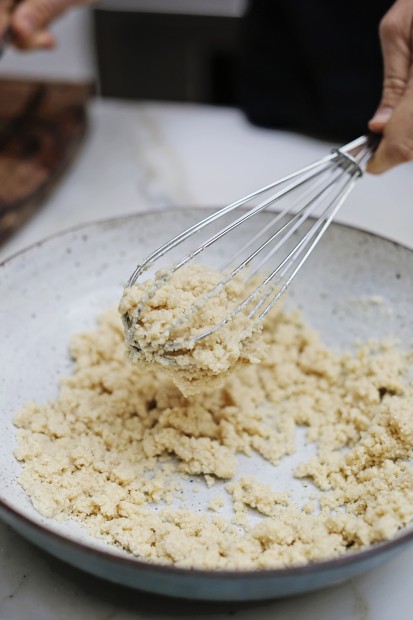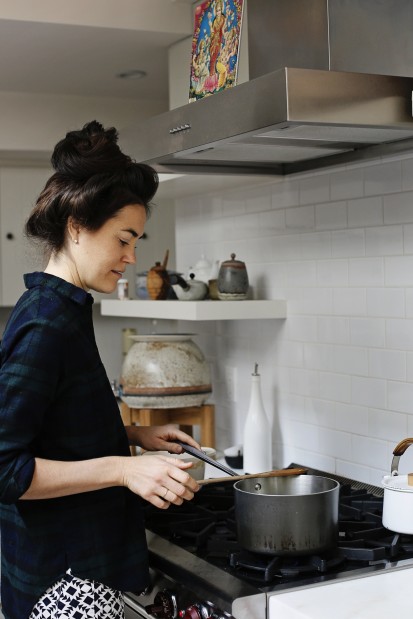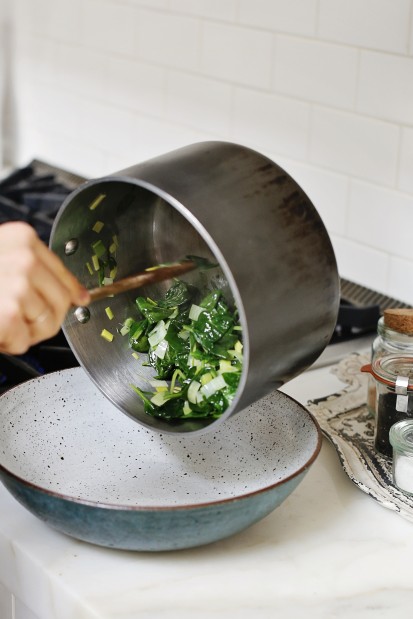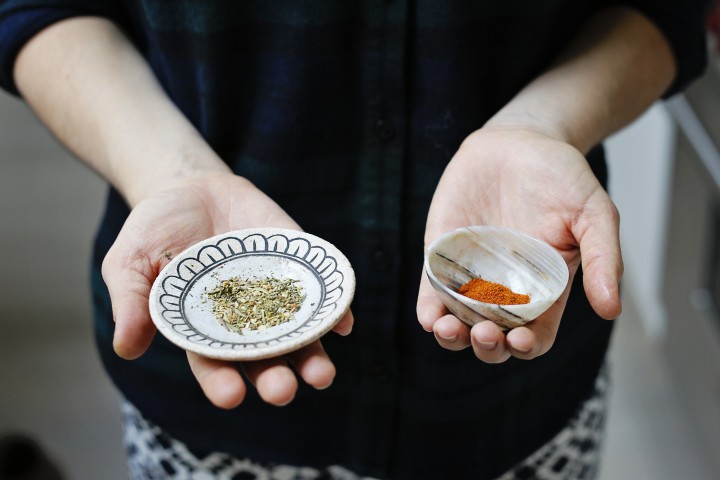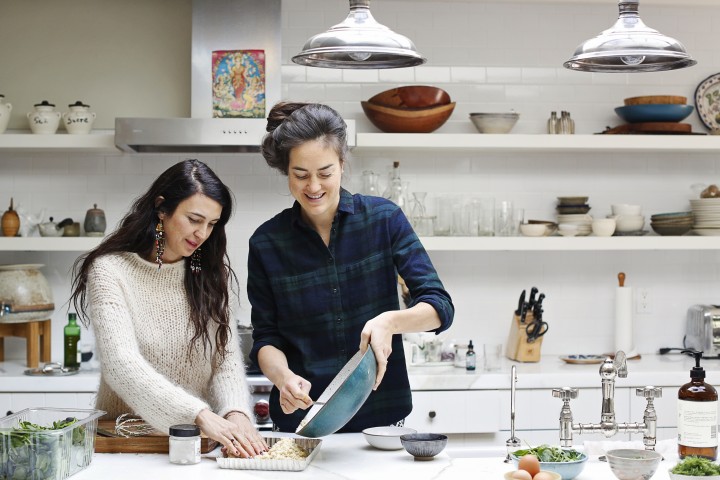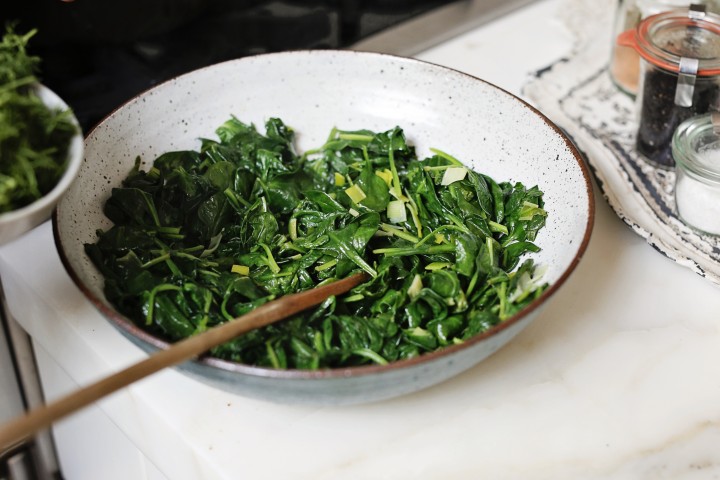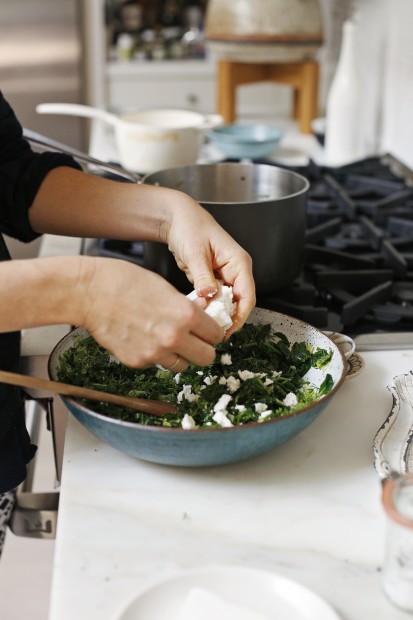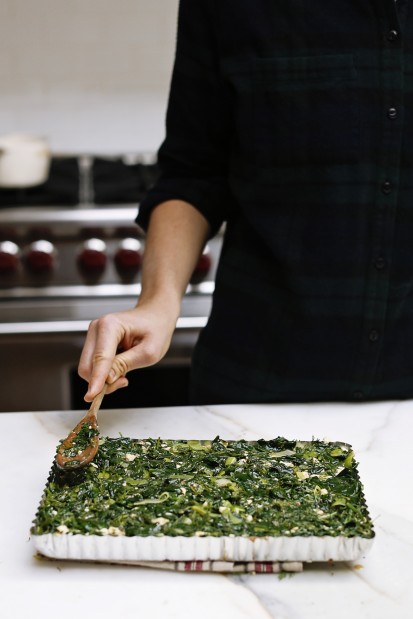 Crust:
2 cups almond or hazelnut flour
1 teaspoon cassava flour
1/2 teaspoon Himalayan pink salt
1/3 cup melted coconut oil
Preheat oven to 350. Stir dry ingredients together in a bowl, then slowly stir in coconut oil and stir to combine. Press into the bottom of a pie or tart pan. Bake for 10 minutes. Allow to cool.
Filling:
2 pounds of spinach
1 cup chopped leek
1/2 cup feta
1/2 cup chopped dill
1/2 cup chopped mint
1/4 teaspoon cayenne pepper
4 eggs
Heat coconut oil over medium heat. Add leek and saute. After about three minutes, add the spinach and cook. When spinach is fully cooked stir in feta, dill, mint and cayenne pepper. Allow to cool. Beat eggs and add spinach mixture. Stir to combine. Pour into pre-baked crust. Bake for 30-40 minutes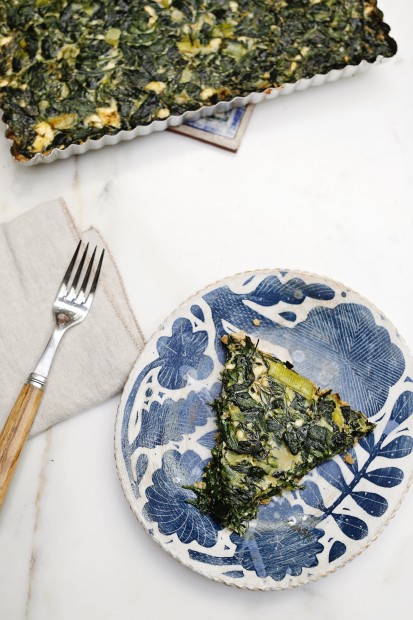 Tags:almond, cayenne pepper, coconut oil, dill, eggs, feta cheese, hazlenut, leek, mint, natural, New Year's Day, New Year's Eve, recipe, savory, spanakopita, Sweet Laurel, tart