Pamela's Delicious Baked Chipotle Sweet Potato Fries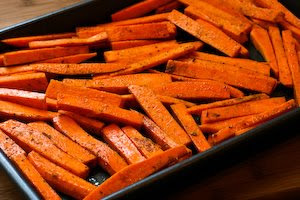 My friend Jenni Kayne generously opens her beautiful home once a month for an amazing cooking class with Pamela Salzman. At the start of summer Pamela showed us how to prepare these delicious sweet potato fries. Now I am really hooked and so are my girls. The best thing about them is that they are baked and made with coconut oil, so these fries are as nutritious as fries will ever be!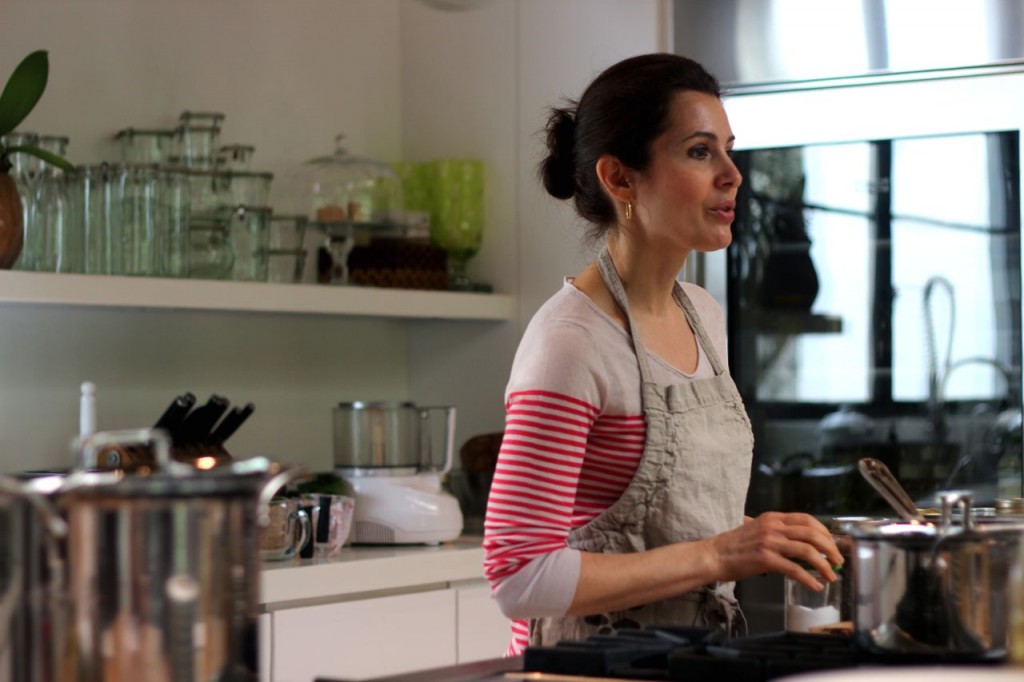 Ingredients: Serves 4-6
1 1/2 pounds sweet potatoes, garnet or jeweled, scrubbed (peeled if desired)
4 Tablespoons coconut oil, melted
1/2 teaspoon ground chipotles chili peper
1/2 teaspoon garlic powder
1/2 teaspoon natural cane sugar
1/2 teaspoon sea salt
1/4 teaspoon paprika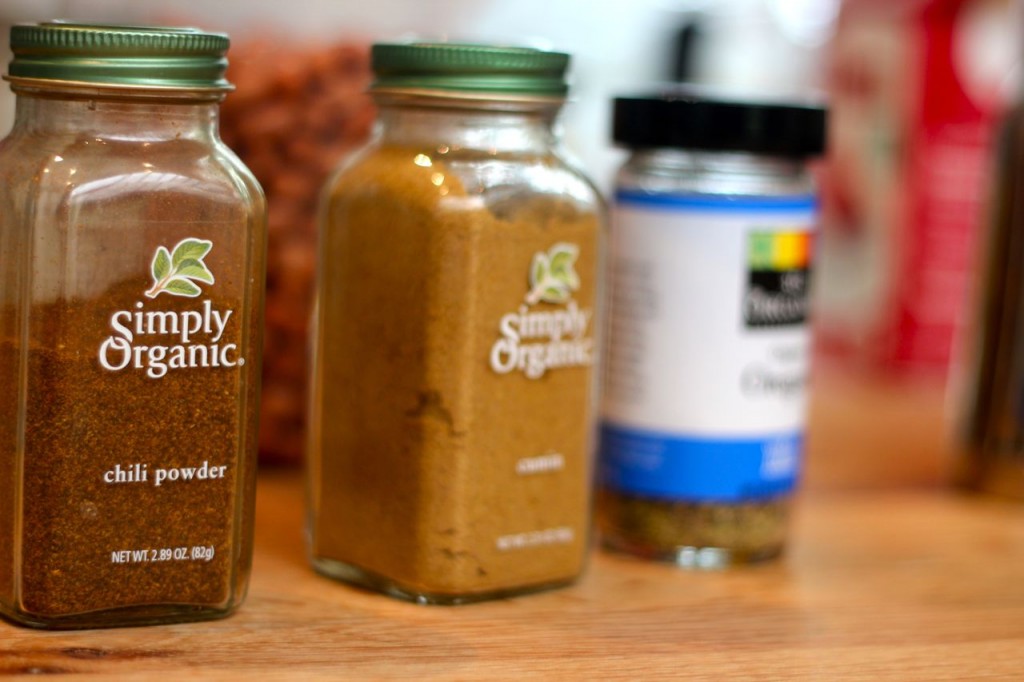 1. Preheat over to 450 degrees. Line two rimmed baking sheets with parchment paper. If you can't fit two sheet pans side by side in the oven, place one rack in the lower third of the oven and another rack in the upper third.
2. Cut sweet potatoes like French fries, about 1/2 inch by 1/2 inch by 3 inches long.
3. In a large bowl, combine oil and seasonings. Add sweet potato sticks and toss to coat well. arrange sweet potatoes on prepared sheets in a single layer, evenly spaced. Sprinkle with another pinch of sea salt.
4. Bake 15 minutes and turn potatoes over. Continue to bake until lightly browned at the edges and slightly crisp, but still tender, about 10-15 minutes. Allow to cool slightly before serving.
Cut the chipotle in half to make it less spicy or substitute smoked paprika to cut out all the spiciness.