Popsicles and Iced Chai with Julia
Healthy Treats by Teebsie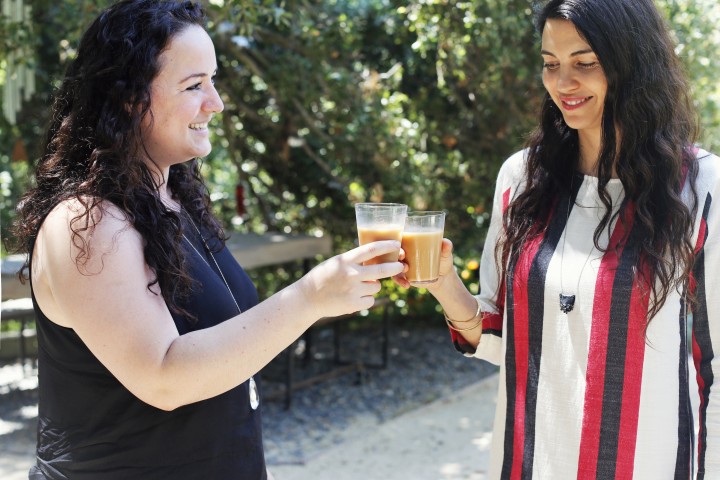 Summer heat has us all wilting like thirsty flowers. Some ways to efficiently and deliciously combat this heat is by staying hydrated. There's only so much flavored water we can consume so we teamed up with Julia Taylor Brown from Teebsie to make her favorite iced chai drink. Julia is the creator of a divine popsicle company that makes frozen treats from non-gmo fruit, nuts, and coconut milk. Part of the reason her iced chai was so delectable was due to the homemade coconut cashew milk. I am such a fan of  chai, the smell of the invigorating spices are so comforting, and in the Ayurvedic traditions the drink is used to help with digestion.
There is something about licking a popsicle on a hot summer day that just takes us right back to the days of our childhood. The ones we had with LA native Julia were incredibly exotic blends like coconut turmeric,  mint chocolate, basil mint, hibiscus with berries and of course a creamy cardamom chai pop. Julia sources her ingredients locally from the Farmer's Markets. She started making them as a way to connect to her childhood eating Italian ices with her family growing up in LA. I so respect her desire to keep to organic and healthy ingredients. These organic low sugar pops are great for summer parties and am happy to give them to my kids as treats. They are available at Joan's on Third (W 3rd St location), Surfas (both Culver City and Costa Mesa) and the following Farmer's Markets: Marina Del Rey, Melrose Place, Westchester and Mar Vista.
Julia came over for an afternoon of chai making (recipe below) and popsicle sampling. All I can think of is how to get her back here again for more . . .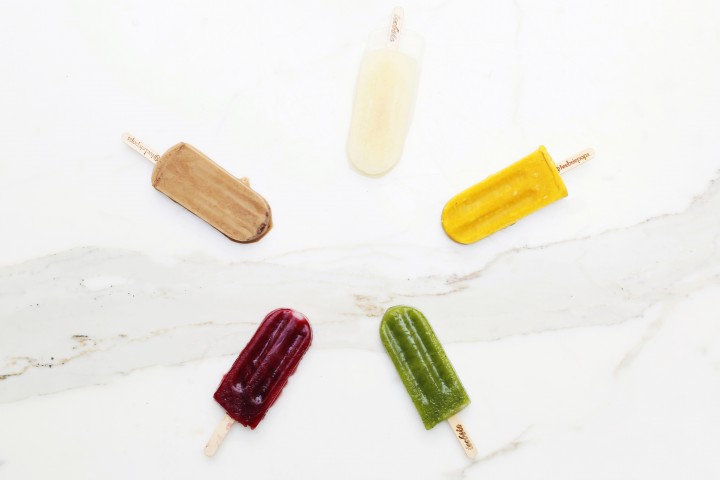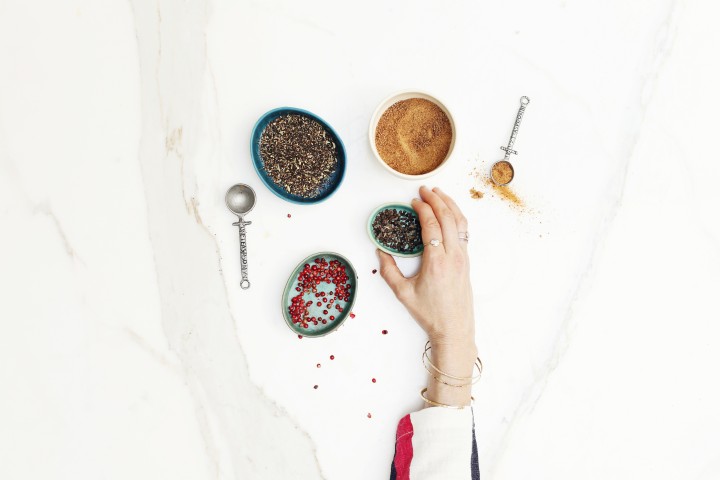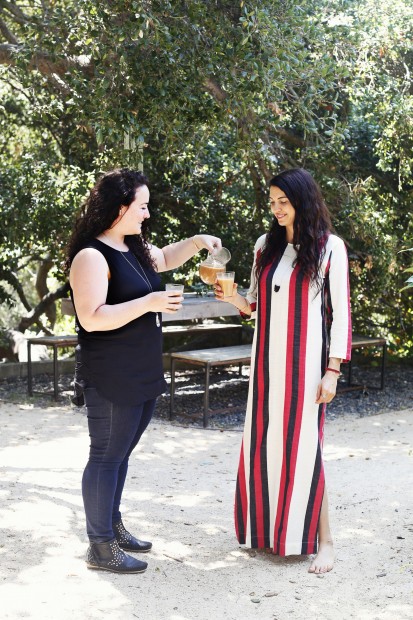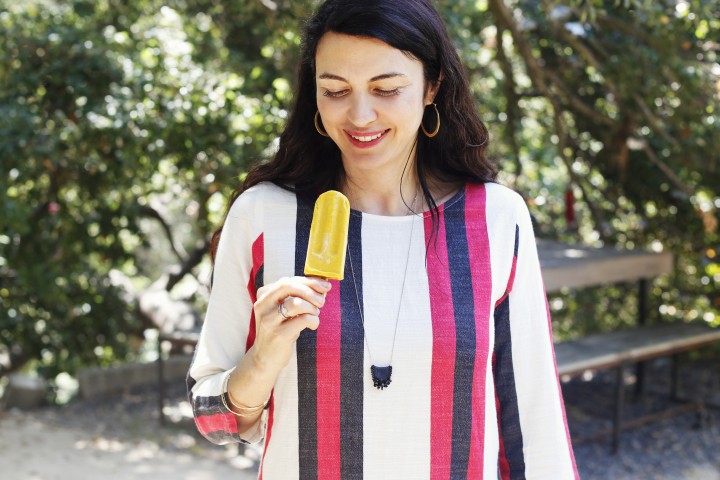 Cardamom Chai
This drink recipe (one of my favorite drinks) inspired my cardamom chai pop. This makes a lovely hot or iced beverage.
3 tbsp loose leaf chai (recipe below)
1 tsp cardamom seeds
½ tsp red peppercorn
2 c h20
2 c mylk – coconut, cashew, almond, walnut, or a blend
1 tbsp coconut oil
Sweeten to taste (we used coconut sugar)
1. bring water to a light simmer in a sauce pan, then remove from heat
2. stir in chai tea, cardamom seeds and red peppercorn
3. cover and let steep for 10 minutes
4. stir in coconut sugar and coconut oil (approx. 2 tsp for every cup) and let dissolve
5. strain tea mixture
6. add mylk
7. if desired, let cool then pour over ice
Chai
12 green cardamom pods
1 tsp whole black peppercorns
1 tbsp fennel seeds
1/2 tsp coriander seeds
1/2 tsp whole cloves
1 tsp powdered ginger
1 cinnamon stick (approx. 4-inches)
1/2 cup black tea, loose (this can be decaf if you prefer a decaf tea)
Preheat oven to 350°
Split the cardamom pods in half. Place in a small baking dish with the peppercorns, fennel, coriander, cloves and cinnamon. Toast in the oven for about 5 minutes or until the spices are fragrant. Remove and cool.
Add ginger and crush spices with a rolling pin or in a mortar and pestle.
Tags:cardamom, chai tea, coconut milk, iced chai, Julia taylor Brown, popsicle, summer heat, Teebsie