I for one am thrilled about the "new length" for dresses and
skirts. I've always had a nostalgic yearning for the 1970's when Yves Saint
Laurent was designing his flowing to the shin-gauzy-dresses with belts.
I've been wearing this length for the last year with a great modern dress by
ALC, Andrea Lieberman's wonderful collection. Her line can be purchased at net-a-porter.com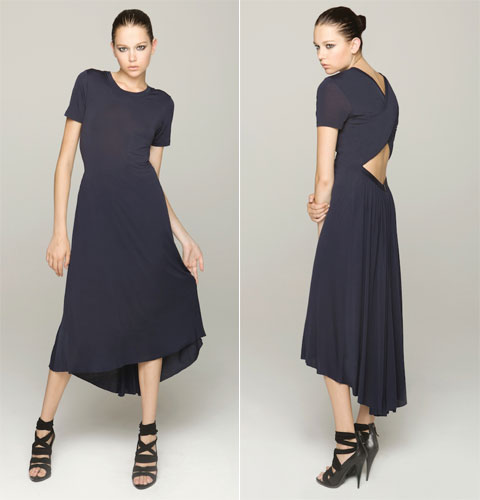 Another reason I'm skipping to my
closet for a longer dress is I won't be competing with my fourteen year old.
When having an adolescent daughter, I think we have to put a little more
thought into what we are wearing. I certainly don't want to look like I'm
trying to hold on to my youth by wearing the things she wears. I want to look fashionable
and keep my creative dressing mojo, but still somehow look like I'm her mother.
This is actually quite a challenge but I think theses dresses can help that
dilemma.
Shiva Rose