New Year's Adornment Inspiration
Bohemian Style Resolutions for 2015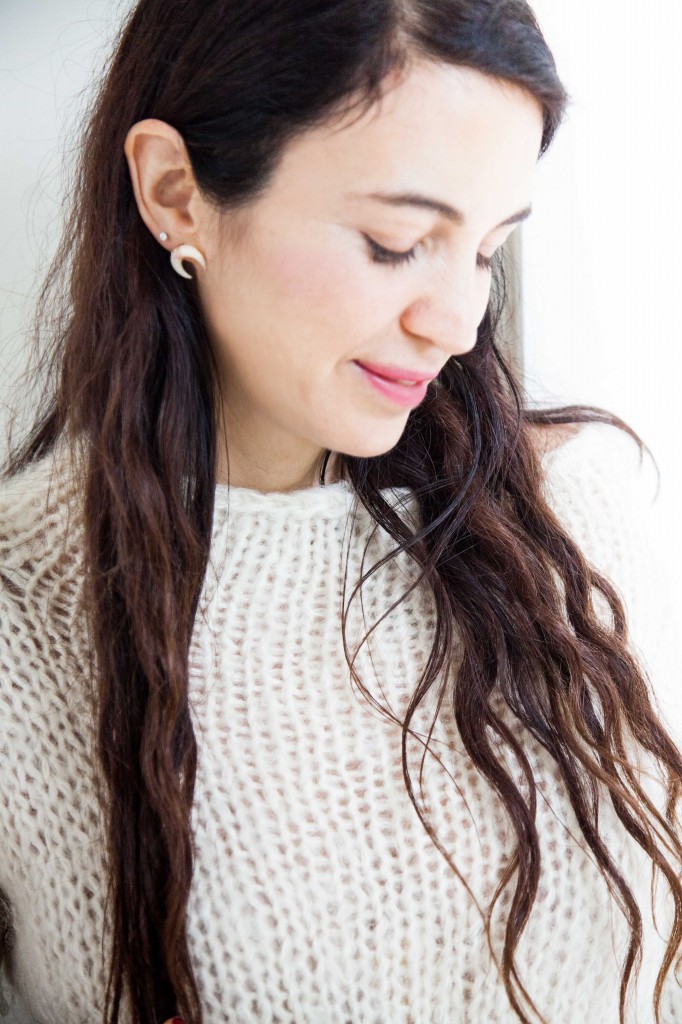 I recently posted a quote on my Instagram that sums up how I feel about fashion inspiration in the New Year. The quote was by the incredible designer Miuccia Prada and it was: "Women always try to tame themselves as they get older; but the ones who look the best are often a bit wilder." This quote struck a deep chord within me since I have been questioning style and fashion lately. I feel like I've outgrown being defined by what I wear, however I still love the idea of telling a story through fashion. That's why I still hold on to a few vintage pieces and mix it in with some of my favorite new designers. This quote is succinct in that it explains that still being authentic and original to one's path is the truest way to manifest beauty.
I love being inspired by my creative goddess friends and recently my beautiful~ wild ~friend who lives with her wolves on the top of a mountain, was wearing an extraordinary bone earring shaped like a crescent moon. I was so thrilled to know it was made my artisan friend Jacquie-Aiche. I followed my dear sister's lead and got myself one for Christmas. Sometimes we must adorn ourselves with gifts to remind that we have profound self love. This at a time when as giving women we are constantly taking care of others and our communities.
For my winter chunky sweater vibe I have been adorning a fluffy white one by the incredible Brooklyn designer Pip Squeak Chapeau. I bought this many years ago at the Brooklyn boutique, yet it still feels timeless in its nordic, snowy cream, kind of way. Choosing what we wear on a day that is the beginning of a chapter is a little like dressing for church. It should make us vibrate our intentions and fill us with inner glowing beauty. I am wearing the bone earring to remind me to connect to my wild self, and the sweater is to bring in my desire to visit one of the European Nordic countries this year some way, some how . . .  What are you wearing as a tool for manifesting? Happy New Year ~~
See more of my bohemian style on The Local Rose.