Sam Roberts ~ Hand Crafted Hats & Clothes
An Interview with a California Artisan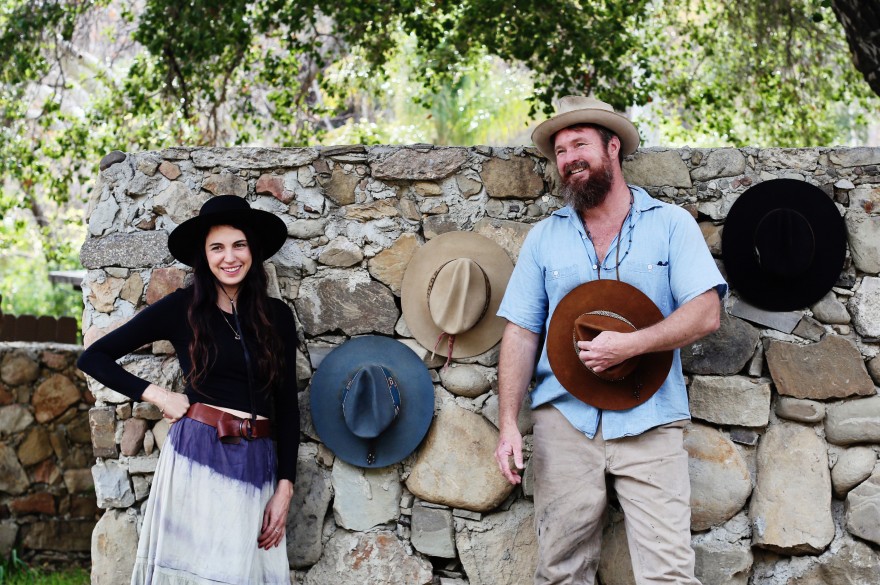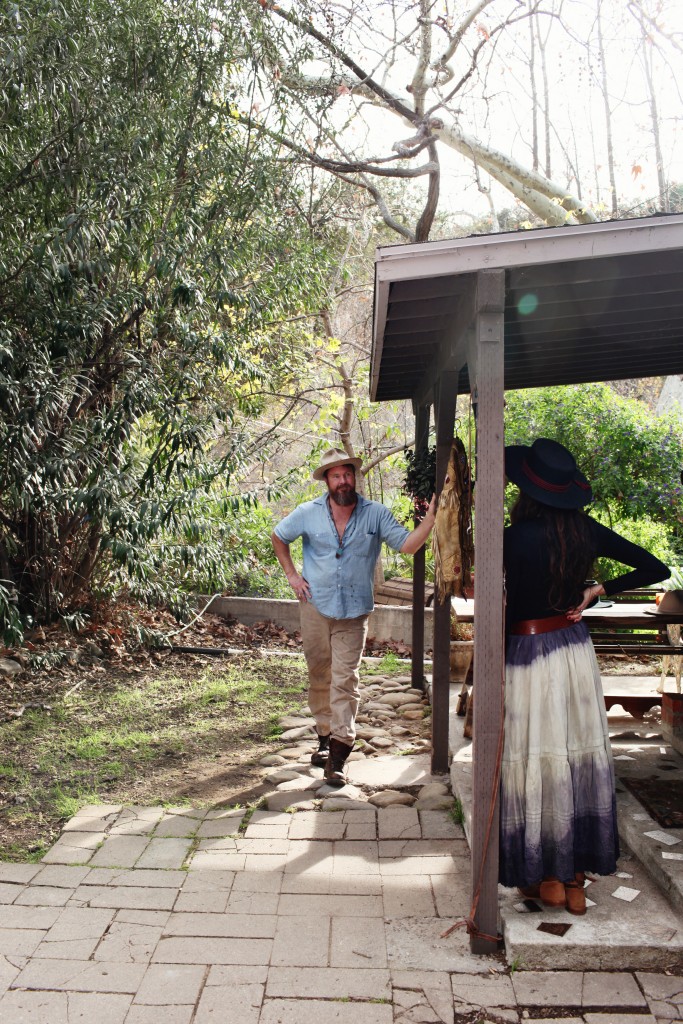 I first met John from Sam Roberts LA at various vintage shows that I would haunt on weekends. I was instantly drawn to his easy California cool vibe, twinkly blue eyes, and authentic style. When my dear friends  started wearing only hats made by him and his wife, I wanted to meet the man behind the brim.  To meet folks who really embody the image they present these days is somewhat rare. I come from a time when having style was no easy feat. If my friends and I saw a silhouette from say a cool French film, we had to go hunt thrift stores to make the same statement. We couldn't buy it through a click on the internet. We had to take the bus to Melrose ave, scour places like Aardvarks, then go home and attempt to sew it to fit like it did on Jean Seberg or Anouk Aimee.
For more on bohemian style from local artisans see The Local Rose.
Nowadays  with things so accessible, that authentic original quality may not always be in tact. With John we are talking about the real deal! He lives in the wild hills of Ojai by a river with his wife Bobbie and young son Sam. He finds pieces with history that may have been tossed aside, and breathes new life into them. He truly feels a connection to the past through his threads. He customizes hats, makes clothing from vintage pieces, quilts, scarves and also bags and purses. His studio and home are in the most ideal location, totally in tune with what he does. On our visit, he was working on an 'Early California' style hat, and I had to finally join the Sam Roberts club by getting it. After our work visit, he took us to some magical, secret swimming holes near where he lives. I truly felt as if I was living in the 1880's! Birds singing, clean cool rivers, and the beauty of the wilderness all around. Interview with the Californian Artisan below !~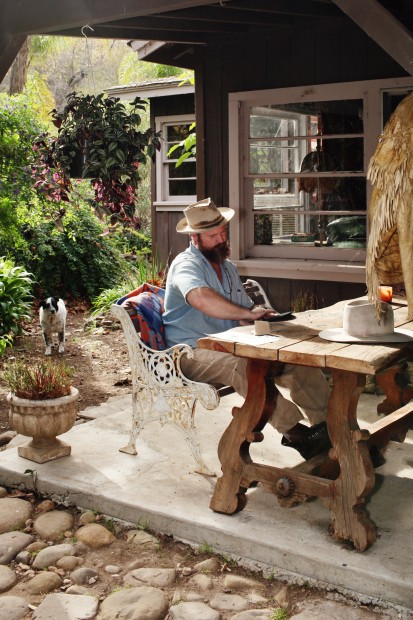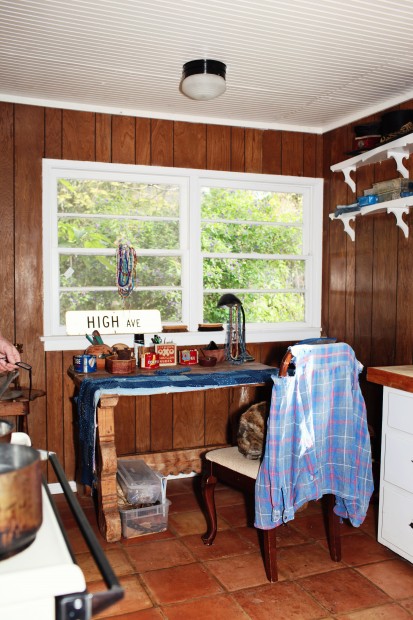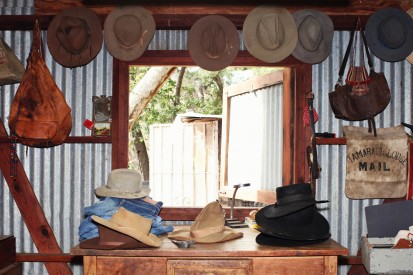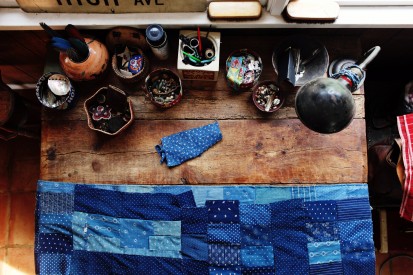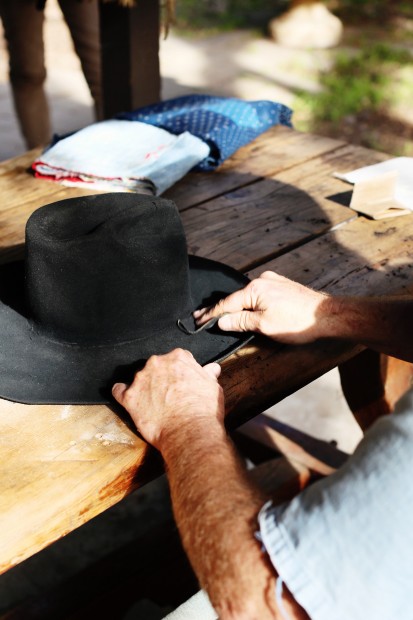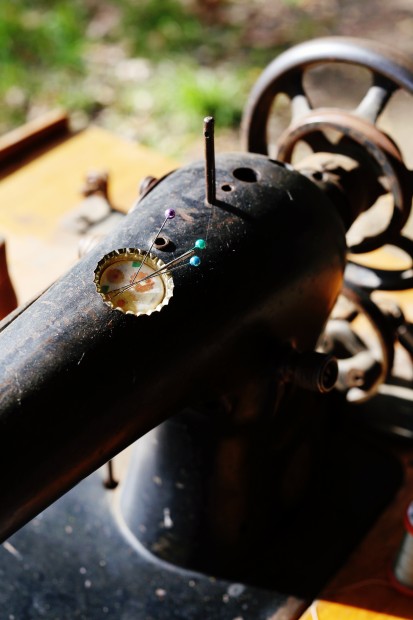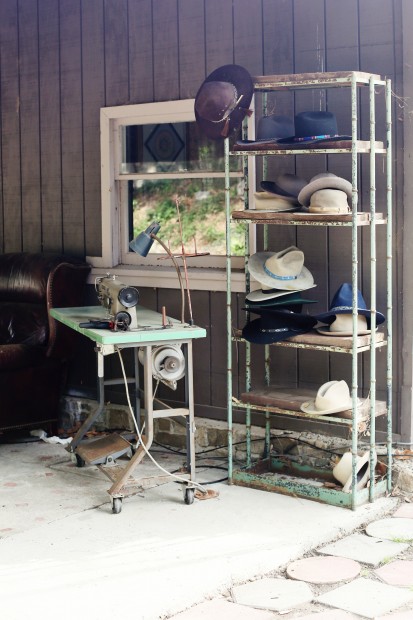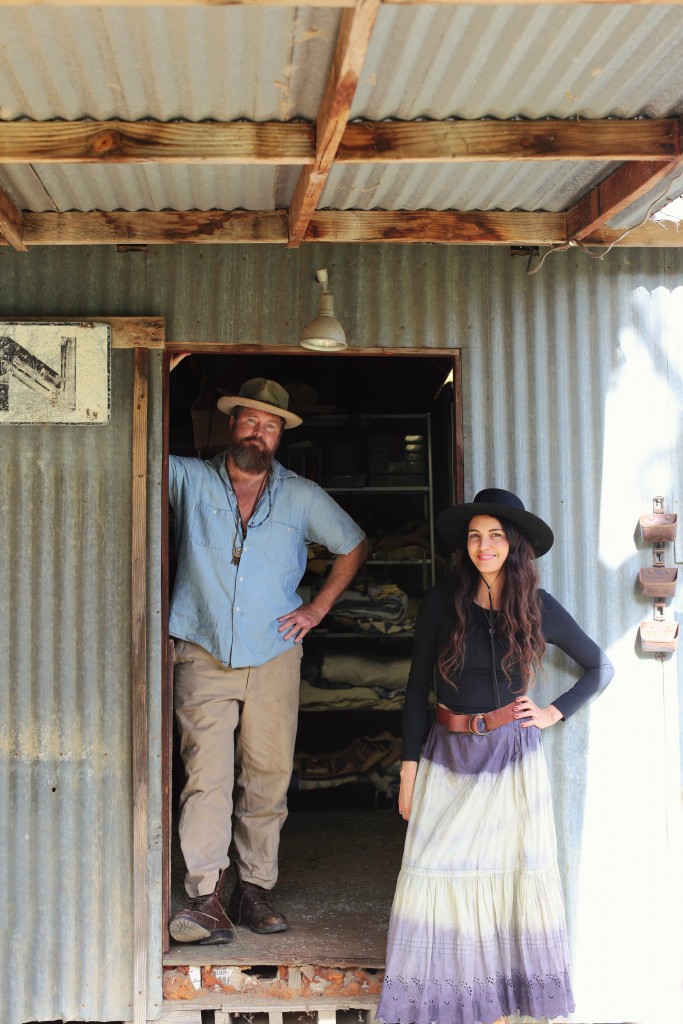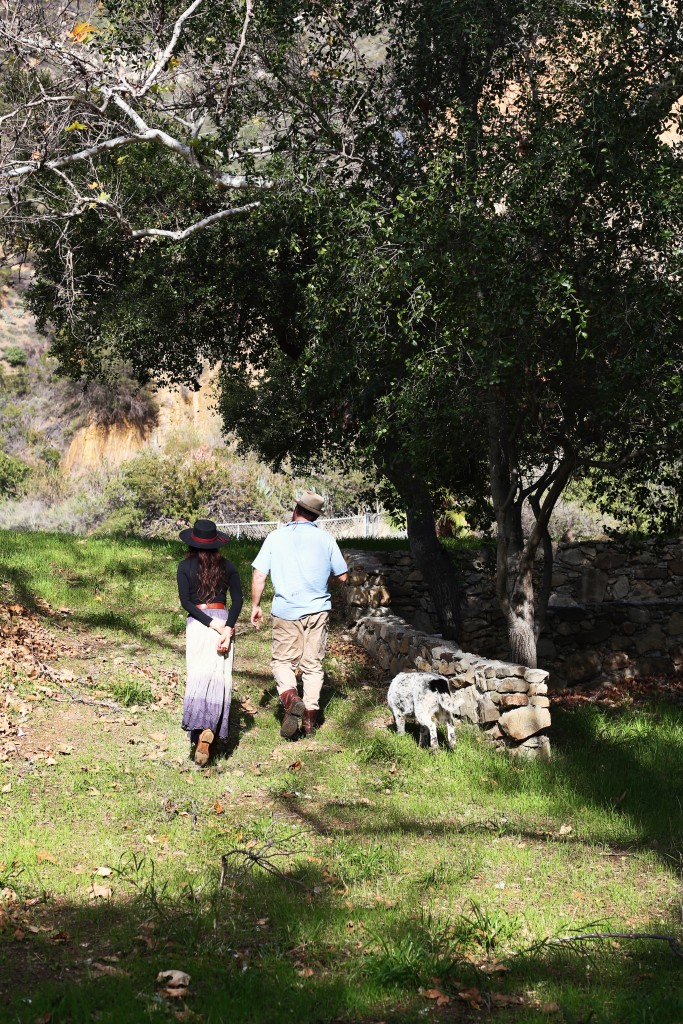 1. What inspires your designs?
Many things, old fabrics, things made out of necessity with whatever they had,but mostly people real and often imagined who had or will wear the piece.
2. How does the natural environment where you live inform your creativity?
As you know we live sort of in the sticks, being in and surrounded by nature i hope shows in the work we do.We use the creek to shape our hats,the sun to fade fabrics,lately cause its spring here we have been picking wild flowers and grasses to press into the hats leaving prints and colors but mostly being in nature puts my head, thoughts, whatever right where it needs to be.
3. What Makes your heart sing?
the laugh of our son makes my heart sing like a choir.
4. What magic power do you yearn for?
I have to say im very happy being a mere mortal however if i had the power to sew like ten men i would put it to use!
5. Is there a motto or creed you live by?
i dont know if i live by it but i try daily to think of others and how to be of service to them, i believe i could always do better or more.
6. What is your dream vacation?
road trip to anywhere stopping at every junk shop, thrift store, swap meet along the way
7. You are in a wonderful marriage what are some key elements to keeping it real, alive and passionate?
We have been together for about 20 years, we are best friends, we love the same things, have the same sense of humor, both love being sams parents, work great together and she puts up with me
8. Is there a vintage item you dream of discovering at a flea market or estate sale? What is it?
I dream of an old steamer trunk filled with clothing from the 1800s and all of it fits me.