Agent Nateur ~ Holi Stick
An interview with Jena Covello.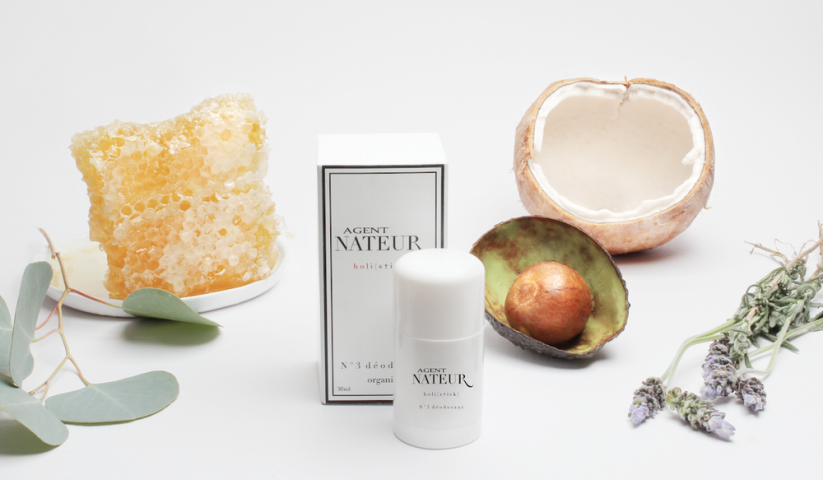 Around the age of twenty I developed a lump beneath my arm pit. I began to do some research and even though there wasn't much information out there then, I realized the toxic implications of using traditional anti-perspirants and deodorants made with aluminim. After not using my traditional antiperspirant the lump vanished. This was way back in the early 90's when there wasn't a Whole Foods on every corner, and I certainly didn't have a mac book to research options. I began to hunt for more 'natural' choices at ma and pa health food stores, but all I could really find were the crystal kind that didn't really work. I began to make my own deodorant from a combination of baking soda, sandalwood and rose essential oil. I also just went without deodorant since I made the correlation that your diet can affect your scent, and I was eating pretty clean even back then. Times have finally had a sea change since today there are so many lovely options being created for us Roses. One brand that I wear daily these days is Agent Nateur. I so appreciate the chic packaging that proves going 'green' or 'natural' doesn't mean we have to sacrifice glamour and taste.
I am a fan of the luxurious consistency of the is holi stick and the scent is subtle and soothing. The honey, coconut and lavender make it delicate and complimentary to other scents. You now can purchase this on The Local Rose Shop.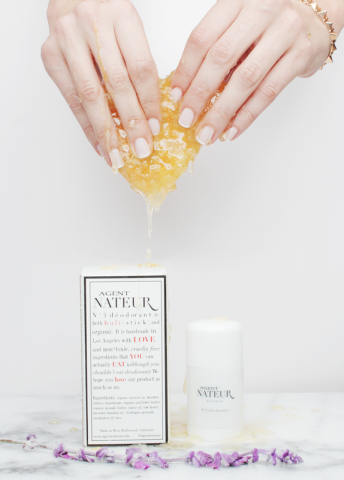 Jena Covello is another example of someone who is creating a conscious business. I am so inspired by her journey and how she has taken control of health issues to create a product that will better our planet. She hand crafts this line herself and is following  her intuition to bring light and beauty.  Interview with the Agent of Nateur below ~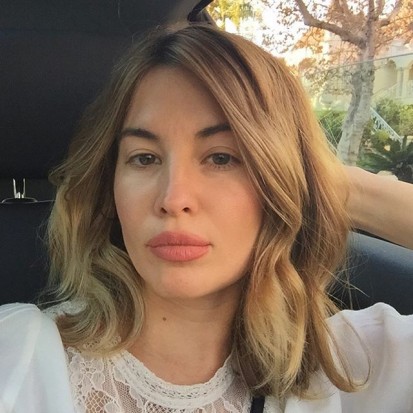 1) What makes your heart sing?
A pink and purple sunset displayed behind the tall skinny palm trees on Canon Drive in Beverly Hills, laughing with my girlfriends, my Persian cat Farrah, adorning my home with fresh flowers each week, traveling the world, long car rides on the PCH listening to XX or Everything But The Girl and being able to create authentic, beautiful, healthy products that I can share with people.
2) What inspired Agent Nateur?
I began taking a holistic approach to my health after my fourth surgery due to endometriosis, scar tissue and fibroids. My holistic journey began with eating an organic diet and ridding my house of toxic cleaners and products because I am estrogen dominant. I learned from my dad when I was 16 that aluminum antiperspirant mimicked estrogen but I couldn't find a natural deodorant that was equally effective as it was beautiful so I cooked my formula over 100 times in my kitchen before I perfected my holistick. I gave it to friends and family and they loved it so then I gave it to 100 people to test and almost all of them ordered it. I like to call myself the Agent of Nature so I said it in French and thought it sounded lovely. I know that western medicine is slow to respond to the effects of aluminum causing breast cancer, but there is scientific evidence that this harmful toxin causes Alzheimer's, Dementia and mimics estrogen. If a woman is diagnosed with breast cancer and is given radiation, she is not allowed to use aluminum based deodorant.
3) Tell about the process of creating the formula what inspired the ingredients?
Our skin absorbs everything we put on it, especially our underarms. I wanted to create something that was safe enough to eat. I knew that baking soda was effective against smell so I began mixing the bs with different ingredients and seed butters to see how they felt on my skin. If the stick is too hard, it doesn't work as well. I like that the ingredients are moisturizing for underarms. It makes me feel like I left a luxurious spa. I love the combination of the scent of lavender essential oil and eucalyptus mixed with raw honey. The honey sweetens it. The scent is light and not overpowering. Raw honey is also a natural preservative which gives Agent Nateur a shelf life of one year. I didn't want to add any toxic preservatives.
4) What is your motto or creed you live by?
Follow your heart, be your authentic self and never give up
5) What are your favorite 3 beauty products?
Aside from Agent Nateur!!!
I'm obsessed with Shiva Rose face balm. I use it each night under my eyes and I also use it over my makeup to create a beautiful, luminescent dewy effect. It shrinks my pores and smells like heaven. It's anti aging and fights wrinkles. I get a lot of compliments!
Tags:agent nateur, aluminum, beauty, deodorant, eco-friendly, estrogen, health, holistic, Jena Covello, natural