Ayurveda Hair Masks
DIY Hair masks for lustrous locks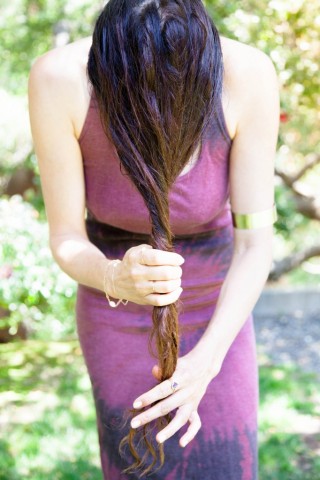 I recently launched a course with Mind Body Green on the benefits and practices of Ayurveda to create health and beauty. With summer time fun wreaking havoc on our tresses, I thought to post this article I wrote for MBG on conditioning DIY hair masks. They are also many variations on this such as making a mask with olive oil, honey and avocado for shine and moisture.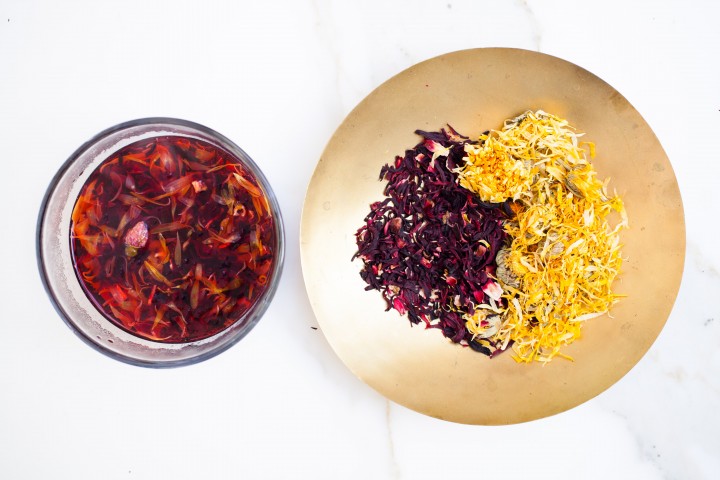 The women in India are known for their lustrous, long locks. In ancient times, powdered herbs were used to wash the hair, but, these days, shampoos typically have sodium and lauryl sulfates that will only dry out and strip the hair follicles. Ayurvedic brands often incorporate stimulating herbs into their formulas,  so I use those, and I try to leave either coconut or jojoba oil in my hair for several hours (or even sleep with it in) to keep moisture locked into the shafts.
Of course, including certain foods in your diet can also help keep your hair healthy. I love avocados, coconut meat, aloe juice, nettle tea, fresh juices, buttermilk, yogurt, and nuts. The fatty acids, zinc, and sulfur in nuts also help with hair growth, and I always soak them overnight in water so they're easier to digest. Other tricks I like to use before washing my hair:
~Brushing the hair thoroughly
~Rubbing warmed oil (coconut or sesame) on the scalp. You can find out more here.
~Applying oil to the crown, working downward and outward with the fingertips, and massaging the scalp
~Using fingertips (with oil on them) to rub the head and run through the strands of hair
~  I really love using are DIY hair masks. These two are my favorites and help solve common hair problems to give you stronger, healthier hair.
If you have thin hair:
1 banana
1 tablespoon honey
Combine banana and honey. Blend really well and apply all over the hair, then cover with a shower cap or towel. Leave on for 15 minutes, and rinse before following your typical shampoo and condition routine.
If you have weak strands:
1 tablespoon fenugreek seeds (soaked overnight)
1 tablespoon coconut oil
1 teaspoon amla powder
½ teaspoon bhringraj powder
hibiscus flowers (soaked overnight)
warm water
warm coconut oil
After your fenugreek seeds and hibiscus flowers have soaked overnight, soak the dried powders in the morning. Mix powders together, slowly adding warm water until a paste is formed. In a food processor, grind the soaked seeds and leaves until a fine paste-like consistency is achieved. Combine the dried powder paste with the seed paste. Add warm coconut oil to the paste and mix well.
If you would like to see a webisode I did with hair guru Jamal Hamadi about some hydrating and moisturizing techniques look here.
May your tresses be silky and nourished . . .
Tags:all-natural, beauty, hair, masks, moisturizing, overnight mask