Makeup Makeover with Sarah Maxwell
A new, all-natural skin ritual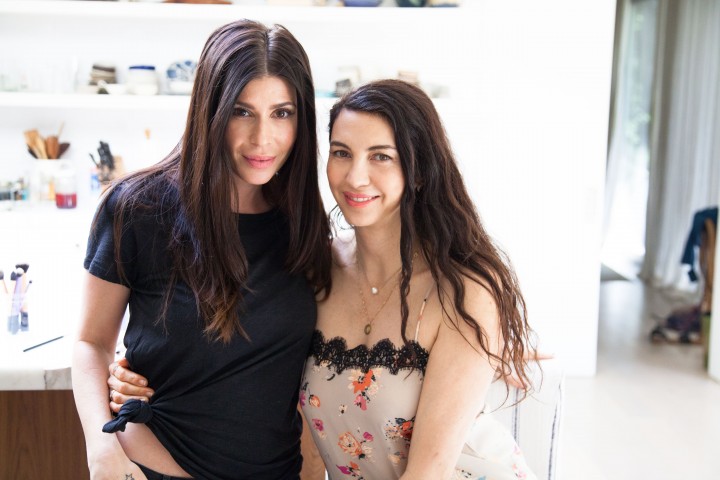 About six years ago when I started this blog I began to transition into using only non-toxic body oils and creams. Around that time I realized that makeup could be just as detrimental to our system and that needed to be addressed as well. The more research I have done over the years on this topic, the more astonished I become on how unregulated the beauty industry is. In fact in the States we use so many ingredients that are banned in Europe and the rest of the world. The US doesn't even regulate makeup brands or test anything for their safety.
Our bodies are pretty resilient and incredible. If we eat a processed meal full of terrible toxins, our liver can pretty much filter some of the garbage for us. Our skin however, is a main line to our blood lines and lymph nodes. It tries to filter some toxins but in the end it needs our help. When we use makeup and beauty lines that are filled with phalates and parabens, those goes straight into our blood stream. Yes, today there is a plethora of non-toxic beauty lines. And even lines that pretend to be 'natural' but aren't. However there are also incredible vanguards creating beautiful things for us.  Visionaries like Rosemary Swift (we posted about her back in dark ages 2011) and Nadine Artemis who are bringing about a sea change. They are making lines that are not only vivid and lovely in texture and color, but also in the way they feed our skin as well. Read about the magic of each product below ~
Sarah Maxwell an industry favorite makeup artist came over one day to practice her subtle and expert technique on me. We had a makeover moment (webisode below) using all my favorite brands of truly non-toxic makeup. Sarah gives us some great tips on how to get a youthful glow, coverup dark circles and more.
Sarah and I were inspired to do this to prove that now you can have glamorous and chic looks with clean makeup. In fact it's even better, because some of these products actually are helping your skin as well as making you sparkle. (The lip color we used by Living Libations is made with ozone and the RMS luminzer with coconut oil) We used incredible foundation by Vapour, lovely eye shadows by Rituel De Fille, beautiful lip colors by Living Libations and coverup and luminizer by RMS. Take a look at the webisode below for more info on how she used each individual gem.
You can buy some of these lines on link below or stores like Detox Market in LA, and Cap Beauty in NYC. Incredible how they use the beauty of mama earth in their lines.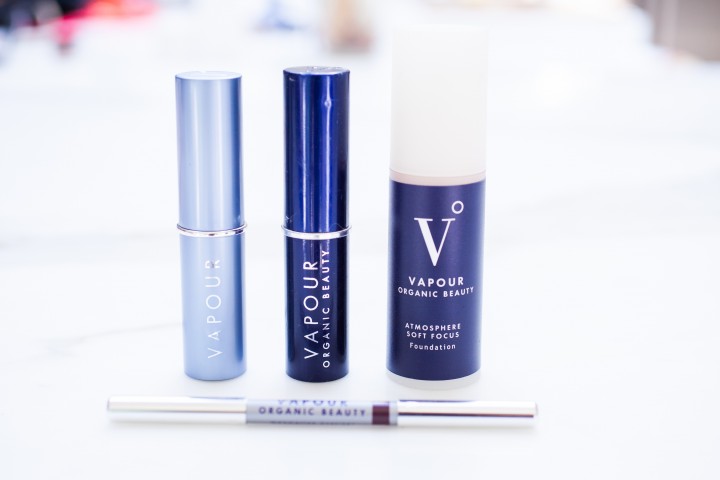 Vapour~
Reveal your inner radiance with effortlessly beautiful and totally breathable Atmosphere Foundation. A wealth of organic ingredients nourish; a selection of light, dry plant oils replenish; and fine mineral pigments even skin tone to impart Vapour's signature Lit From Within Glow.
The Soft Focus liquid formula is designed to balance normal, sensitive and combination skin types, while instantly providing a naturally soft, satin finish. This breakthrough formula includes brightening Camellia and Vapour's proprietary Herbal Enlightenment Complex, which includes an infusion of Frankincense, Tulsi and Lotus to help soothe, calm and protect.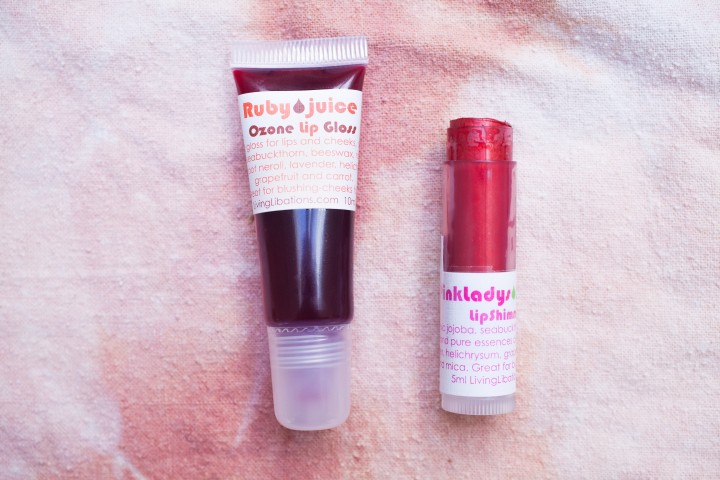 Living Libations ~
Ruby Juice Ozonated Lip Gloss combines the genius of Tesla's ozone therapy with pure petals, berries and roots; all to create a dual lip gloss and cheek tint that will illuminate a healthy blush. Ruby Juice Ozone Lip Glossinfuses lips and cheeks with a playful, rosy, dew-i-licious hue. Enjoy a dewy, rosy flush wherever you need it most with our root-enriched gloss, which has been infused with replenishing seabuckthorn berries and a special extraction of rose petals distilled over geraniums.
PinkLady's*Slipper Lip Shimmer creates an ephemeral look flush with pink, velvety-berry overtones to caress lips and enhance cheeks. Enjoy the delectable moisture of organic jojoba that will make you look and feel pretty in pink. Created with organic jojoba, seabuckthorn, happy bees wax, and pure essences of rose otto, neroli, lavender, helichrysum, grapefruit, carrot, stone root and mica. Great for blushing cheeks too!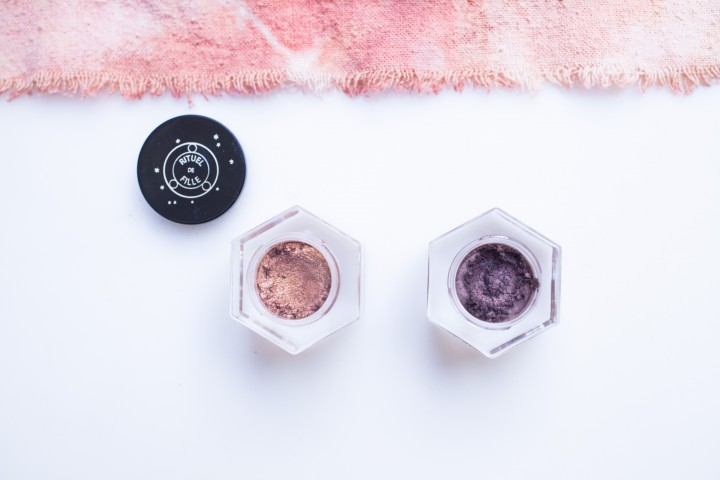 Rituel de Fille ~
is a new vision for beauty inspired by the magical side of natural ingredients, where pigment is elemental, ceremonial and powerful. Rituel de Fille's lipsticks, lip sheers, eye soots and cream blushes are all carefully handcrafted for uniquely bold, lasting color.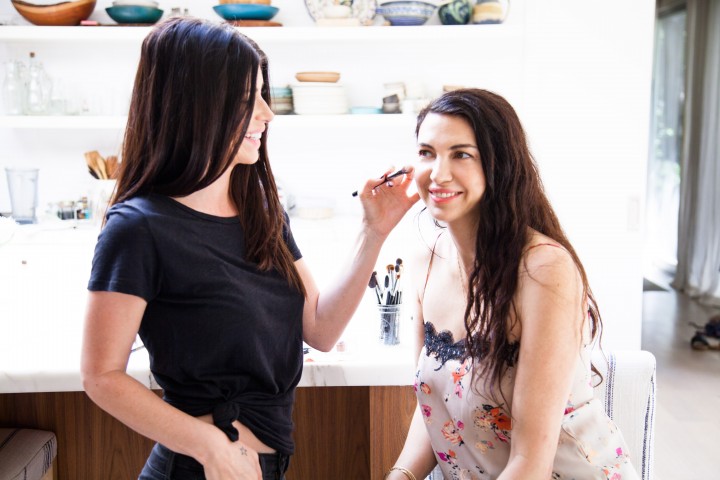 RMS~
Nothing compares in magically highlighting the skin. This is the ultimate illuminator for creating a sensuous, sheer, luminous glow.
A must have beauty product and biggest seller.
Best of all, the living luminizer enhances the skin's natural youthfulness
without being sticky, greasy or glittery.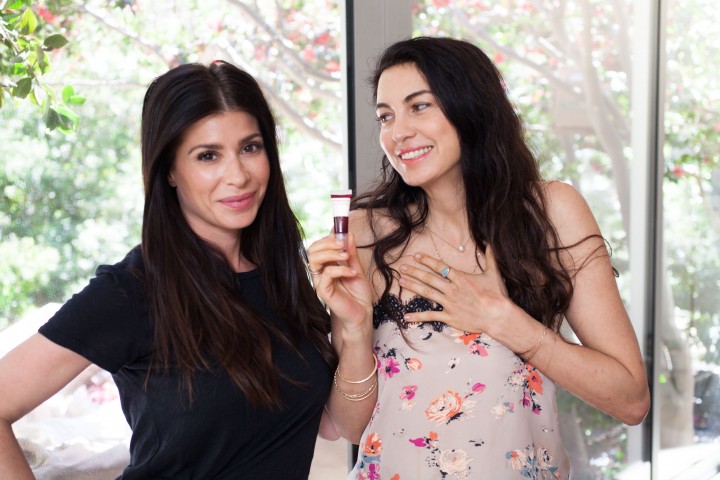 ~Products Used ~
Shiva Rose Glow Face Balm
Vapour Soft Focus Foundation in the shade s115
Rituel de Fille Lovesick cream blush
Vapour Halo Moonlight Highlighter
RMS Beauty Master Mixer
RMS Beauty "un" cover up
Living Libations Pink Lady Slipper lip shimmer
Living Libations Ruby Juice Ozone Lip Gloss
Vapour Mesmerize Eyeliner in Viper
RMS Volumizing Mascara
Tags:Cap Beauty, Detox Market, LA, lip gloss, living libations, makeup, Nadine Artemis, NYC, regulation, rituel de fille, RMS, Rosemary Swift, Ruby Juice, USDA, vapour