Marikoko
A visit to the quaint boutique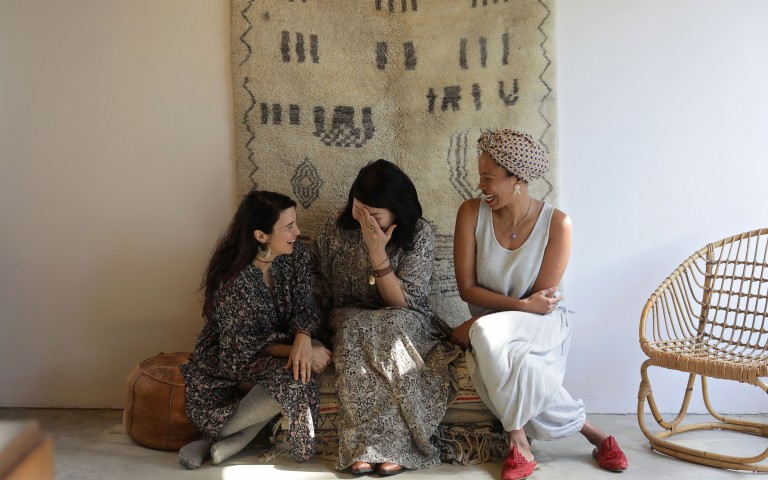 I first met the elegant Marikoko at a theater where we were both at to watch a Commedia Dell'arte performance. Yes . . .  culture is alive and well in our City of Angeles, and one of the reasons is in due to women like Marikoko. When she first walked into the theater I was instantly awe struck! She was wearing a chic turban, Moroccan slippers and a perfectly raw linen dress. When we were introduced by a mutual friend I was thrilled to hear more about this Afro-Japanese beauty. She told me she was opening a boutique with her Japanese mother that was a reflection of their travels and their exquisite aesthetic.
I was so thrilled to visit Marikoko Boutique since it resides in an area in LA where the terrain is still somewhat undiscovered for shops and restaurants. One of the special qualities of our fair city, is that it may never become quite as gentrified as New York and San Francisco. Many of the artists have been pushed out of those cities due to the real estate prices rising and gentrification. LA is much too vast and spread out to ever become completely homogenized. So for me an Angeleno native, to be able to discover a whole new neighborhood is a breath of fresh air. Marikoko is in the historic Leimert Park which has been cultural hub for the Africa American community for decades. Mariko being half African American and half Japanese embraces these two heritages through her style and vibe.
Like her the boutique is an eclectic mix of chic elegance and gypset bohemian style. Her beautiful mother the Koko in the shop, is also an integral part of the design and curation. Koko introduced me to the most divine handmade soap made from almond oil and flowers that she brought back in a log form from one of their Moroccan expeditions. I instantly adored Koko. I so admired her grace and courage as a single mama, and it turns out we practice the same form of Japanese Buddhism. There are no coincidences in life ~
The boutique has so many unique gems like Moroccan rugs, beaded slippers, market baskets, vintage finds, furniture pieces, ceramics,  gorgeous soaps and candles and more. Interview with the dynamic duo below ~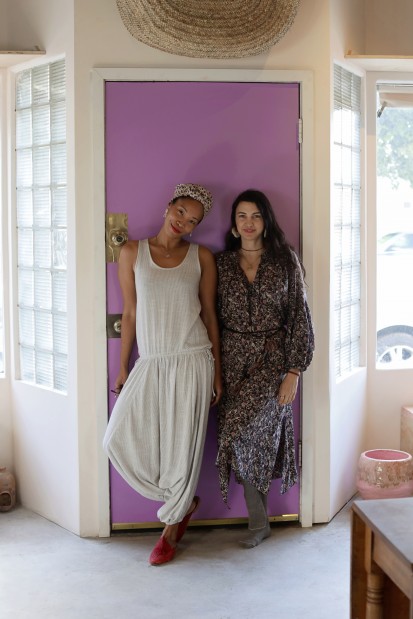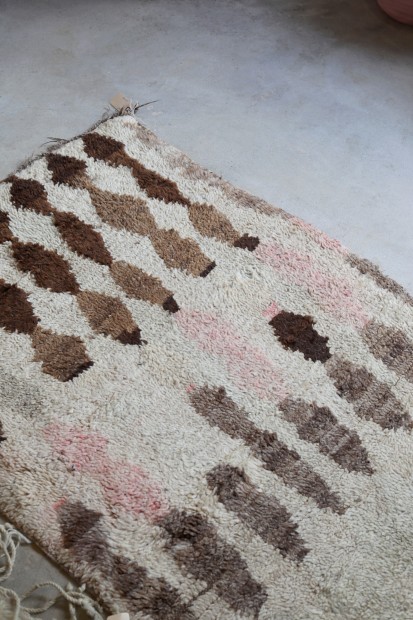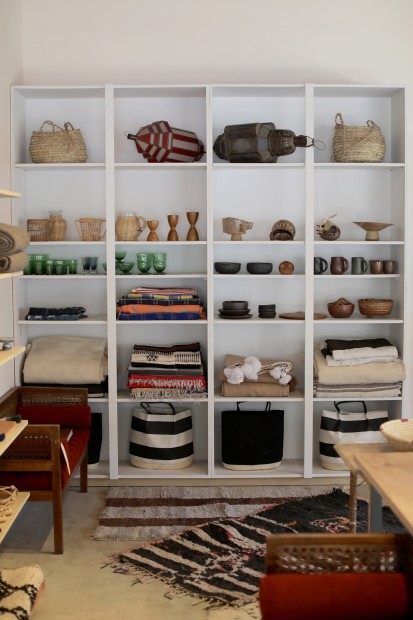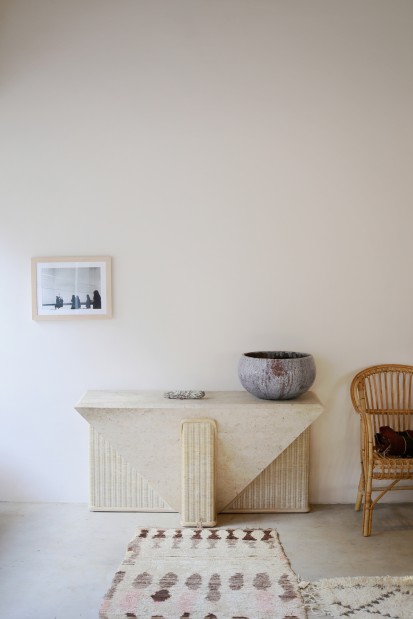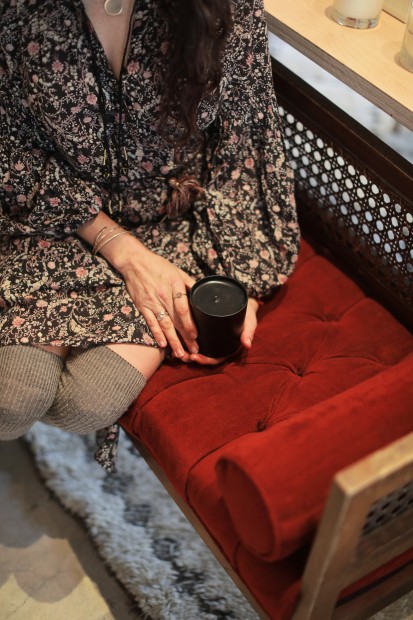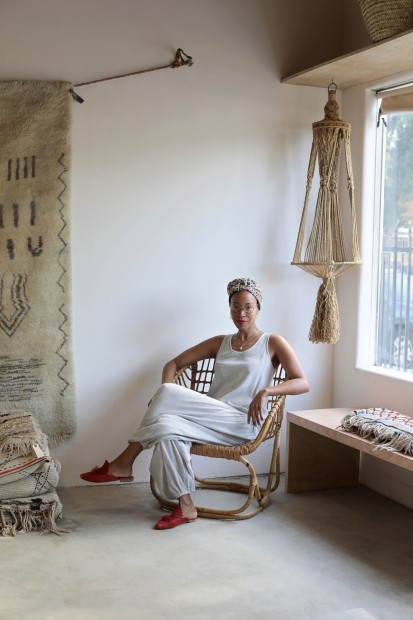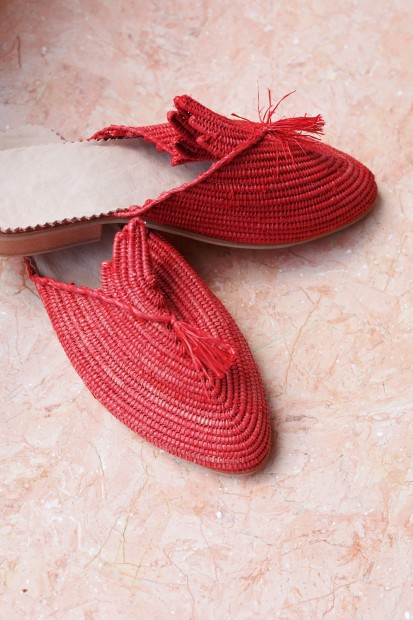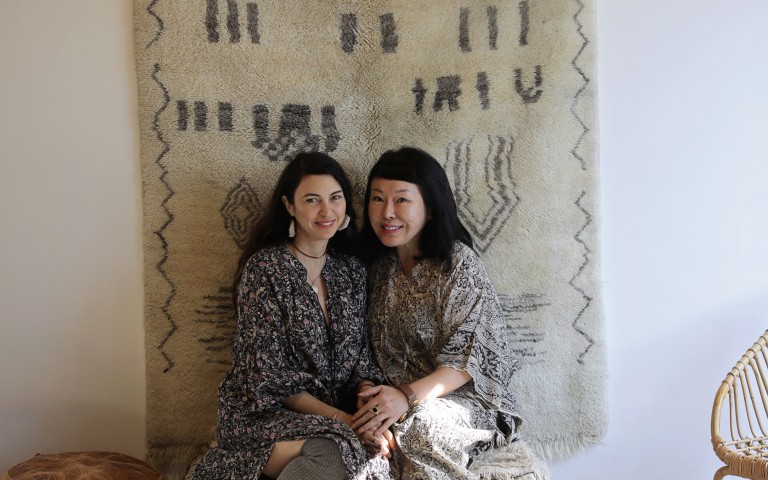 1.What makes your heart sing?
What makes my heart sing?
Coincidences and serendipity. It never gets old. It keeps me in awe of how connected we all are to one another.
2. What was the inspiration behind the store and site?
The inspiration for the store/site was to birthed through the experience I had traveling to places like India, Japan, and most recently Morocco with my mom. We wanted to create a space that provided a sense of discovery and community in a neighborhood that many don't know exist but rich with cultural diversity and history similar to the places we've visited. We wanted to create a world within a world.
3.Growing up in LA and Japan is quite unusual. How do those two places inform your incredible style?
I definitely straddle both worlds. I'm an Afro-Japanese girl by way of Tokyo. In Tokyo I discovered androgynous style but love the laid back vintage bohemian vibes LA seems to inspire. My love for textiles, fun shapes, and structure definitely come from Japanese and African style. I find there are overlapping similarities between the two regions that feel very natural for me to layer and mix the two together.
4. Do you have a beauty ritual or secret?
Pretty smells. I've always been a lover of natural perfumery. Sometimes just inhaling from a bottle and not necessarily applying it can uplift my mood. Scents make me feel beautiful with my eyes open or closed. – Mariko
4a.  Drink good quality green tea and take baths often. If you can go to a bath house it is good because you can be with other women and our energy is healing for each other. This is something I miss about Japan. But I am happy that Los Angeles has many bath houses in Korea town. I exfoliate often and avoid the sun. (Kokomama)
5. Do you have a motto or creed you live by?
Recently it's been simple. Do you. I have to remind myself to trust my instincts. To pursue what inspires me even if it makes no sense at that time. It always leads to the answer I was looking for, the lesson I need to learn, the person I need to meet. The experience.
6. One of my favorite things about our City Of Angels, are the emerging neighborhoods that still have authentic roots. How did you come to Leimert Park?
When I was in high school, Leimert Park was the place to go for poetry nights, jazz nights, and underground dance parties. I consider Leimert Park the Harlem of Los Angeles and always loved the architecture in the area. When the opportunity presented itself, there was no other part of LA I wanted to be a part of and grow with.
7. How would you describe your style or vibe?
I'd say my vibe is shape shifting casual with an old school blends with new school twist.
8. Are you a mermaid or forest fairy?
I'm a mermaid but Im shy in the ocean!
9. What three things are capturing your eyes and heart in your shop right now?
I'm in love with all the rugs Koko mama sourced while living in Morocco for nearly a year. I never tire of admiring their patterns from the floor or the wall. The candles made by Hi Wildflower. Her scents are poetic. Shoes just in from The Palatines. Her designs are playful sculptures for your feet.
Tags:california, Leimert Park, Los Angeles, Marikoko Boutique, shop, shop local