Christmas Day Pies with Paula
Recipes for Organic Apple Pie and Sweet Potato Pie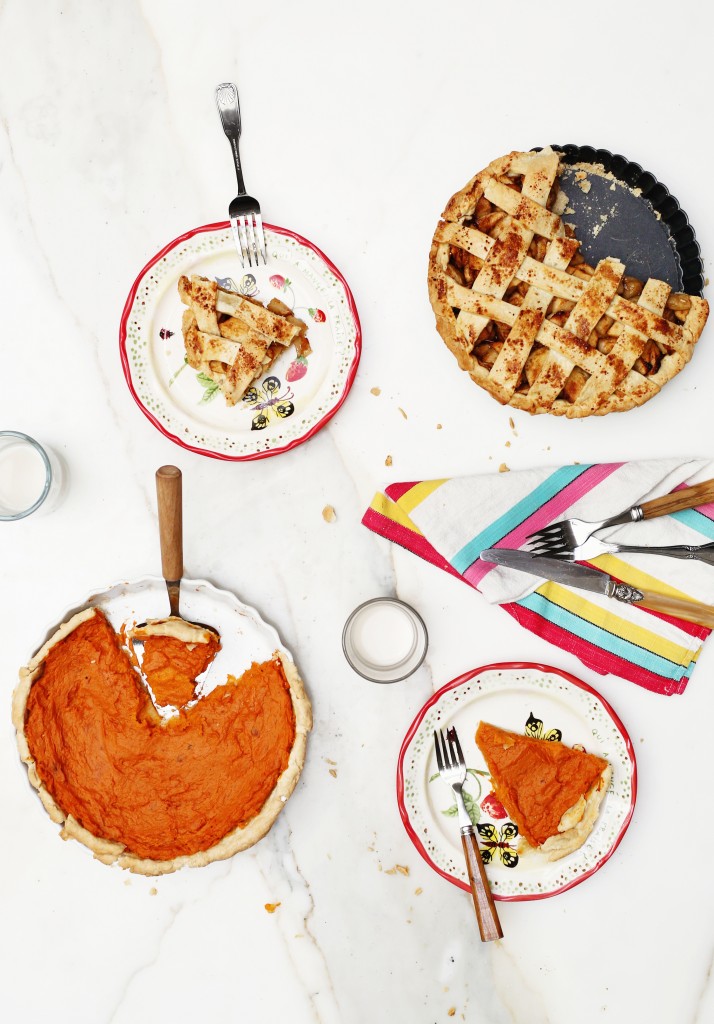 I love Pies! All kinds and during all seasons; however nothing is better on Christmas than a good old fashioned apple, pumpkin or sweet potato pie. I have the usual stand by ones like my marzipan pear pie, but this year I wanted to revisit the traditional mainstays. To help me with the perfect, fool proof pie recipe, I had my friend Paula Phillips come over and share with us her family secret for delicious and easy to make christmas day pies. Paula comes from an Italian family on the East Coast where pie making has become a tradition passing recipes between aunts, cousins, and grandmothers. Her secret to a great pie is to have all the ingredients super cold including the utensils being used like bowls and mixing cups. We actually put the butter in the freezer than grated it with a cheese grater. My tip is to use all organic, at times raw ingredients like the cream and butter. Although we rarely eat any gluten, during the holidays I do use a white flour like King Arthur 100% Organic All Purpose Flour
. You can also substitute the white flour for King Arthur Organic Oat Flour. Another family sceret Paula uses is a small amount of Apple Cider Vinegar for the crust, which she says creates the alchemy to make the dough easier to roll out.
For more organic seasonal recipes see The Local Rose.
I have to admit I never actually had a chance to fully experience the apple pie. That afternoon as they were cooling on the counter my dog Luna Willow jumped up, grabbed the pie and ate the apple pie in three gulps. She seemed very content after so I am assuming it was a delicious as it smelled! I did however have the sweet potato one with my friends and it was incredible! Look below for both recipes named after all the talented culinary matriarchs in Paula's family.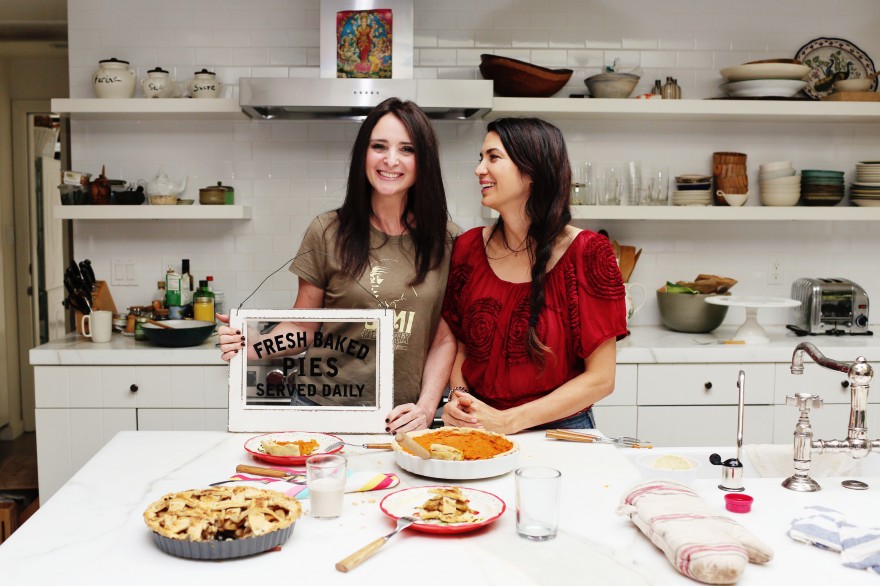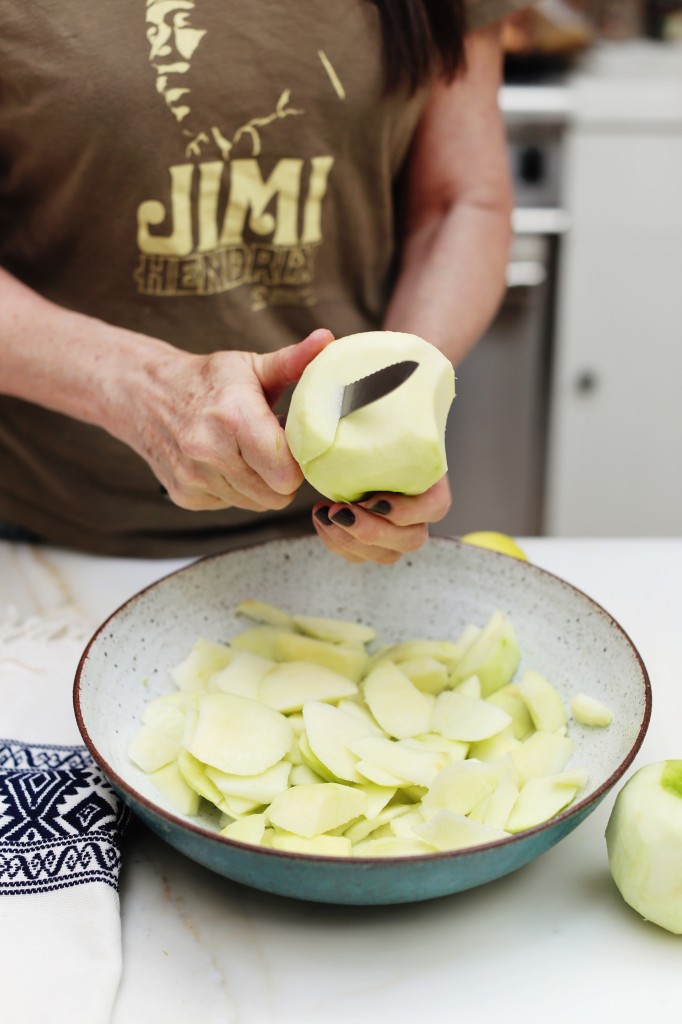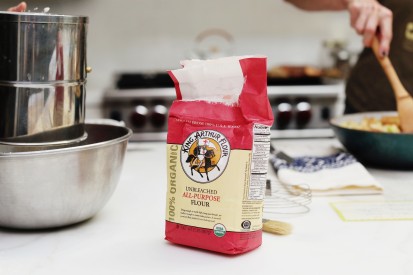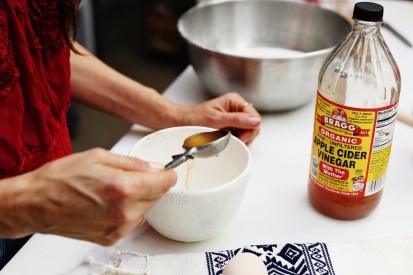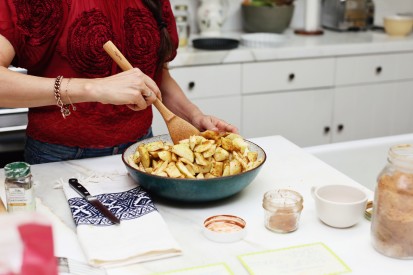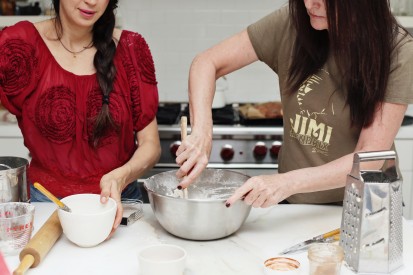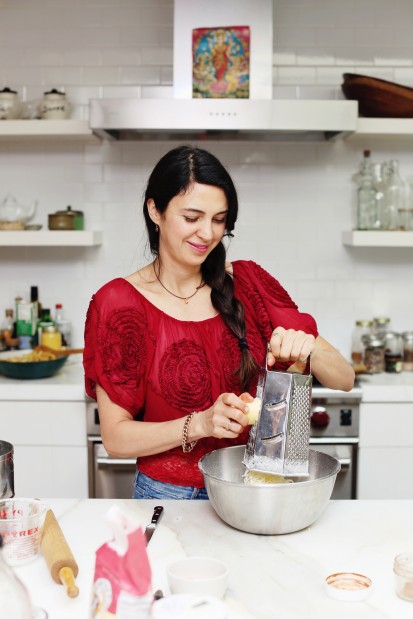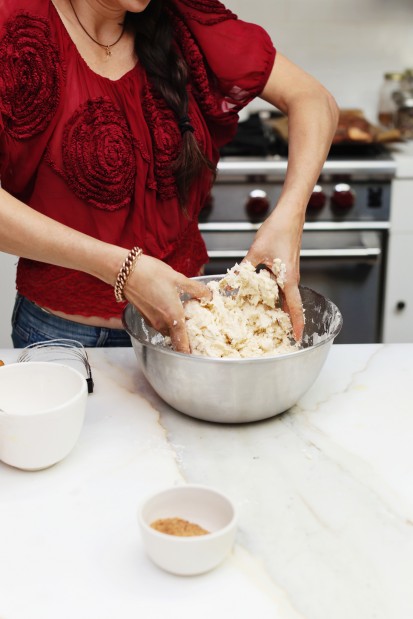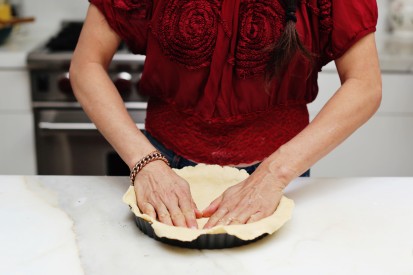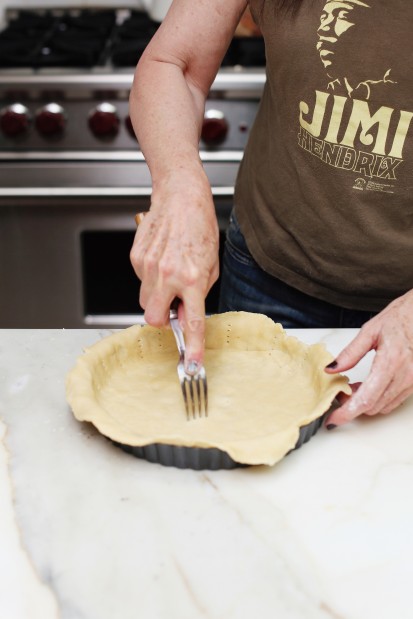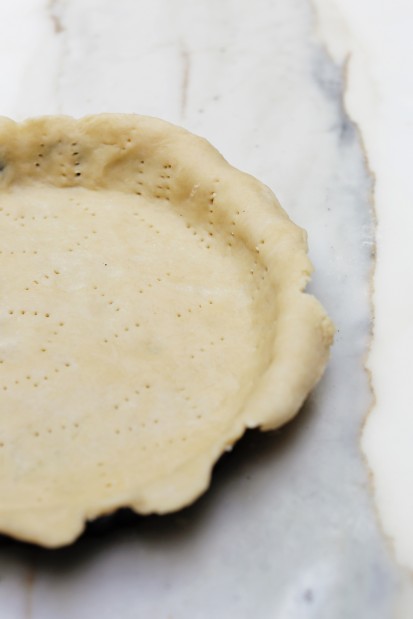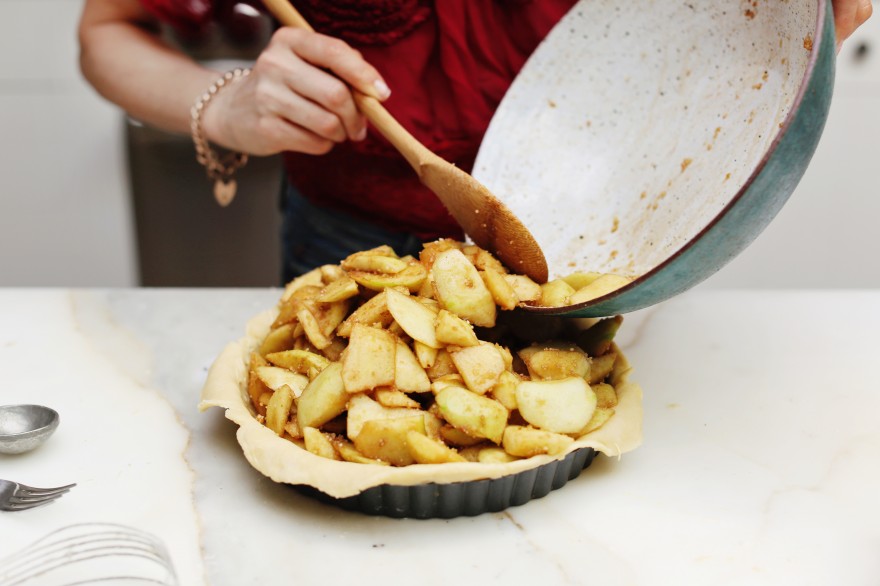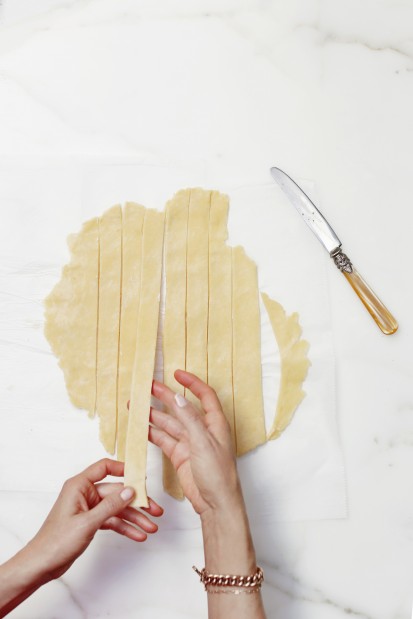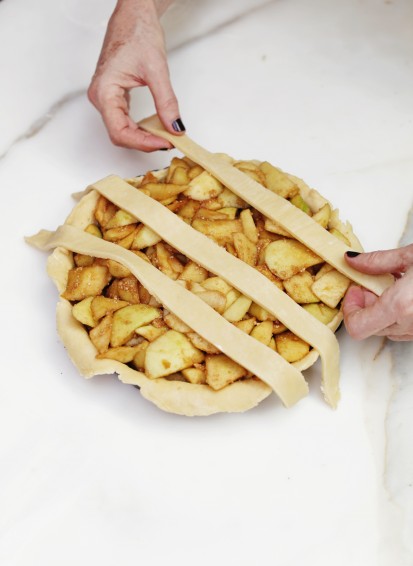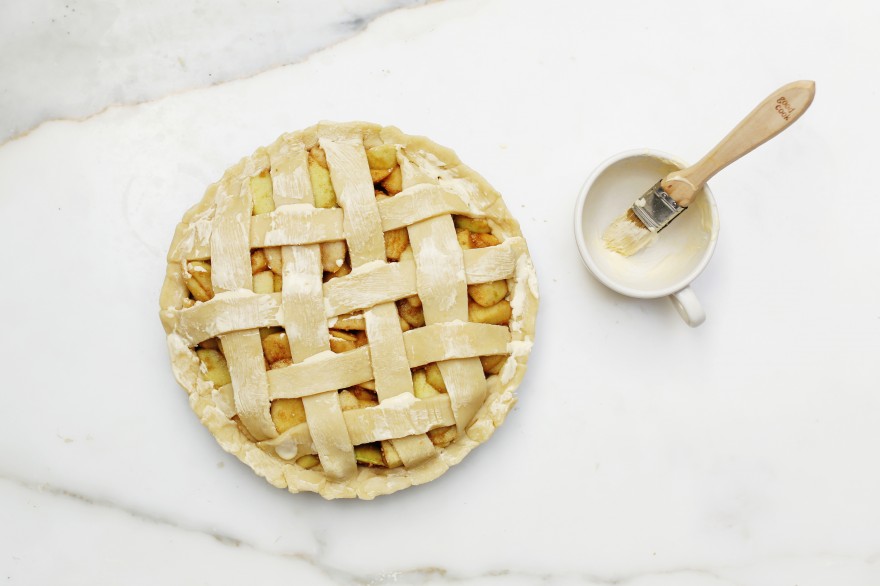 Cousin Jenny's Pie Crust
4 C. All purpose flour 1 Tbls. sugar
1/2 C. cold water 1 Tbls. vinegar
1-1/2 C. butter 1 tsp. salt
1 egg
Mix water, egg and vinegar in a small bowl. Cut up flour, butter, sugar and salt until the size of peas. Add water, egg and vinegar mixture.
Makes (4) single crusts
Connie's Favorite Apple Pie
(4) Granny smith apples, peeled and sliced
(4) MacIntosh apples, peeled and sliced
1/2 C brown sugar (coconut sugar or maple syrup)
1/2 C granulated sugar
1/2 lemon, squeezed
2 – 1/2 tsp. cinnamon
3 – 1/2 Tbls. Minute Tapiocoa
2 tsp. butter
Mix all the above ingredients and let stand for 1/2 hour
Sprinkle bottom of pie pan with 1/2 tsp. of flour, 1/2 tsp. of sugar. Prick with fork.
Brush top of pie with 1 tsp. of brown sugar and 1 Tbls. of milk.
Bake 400 – 15 minutes
Reduce to 350 – 40 – 45 minutes
Makes 1 pie
Sweet Potato Pie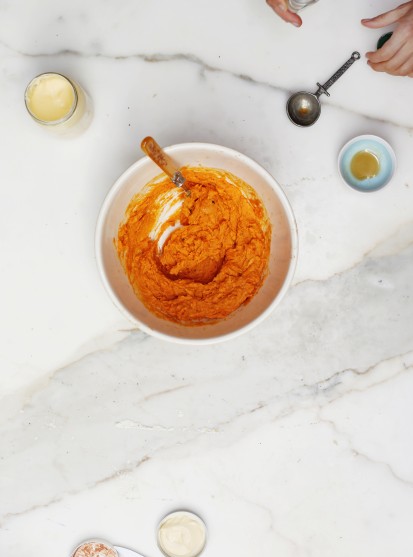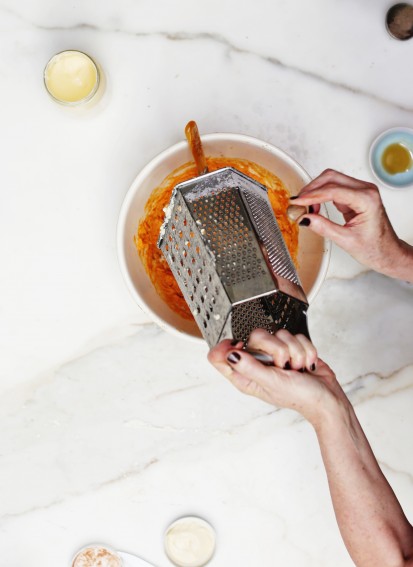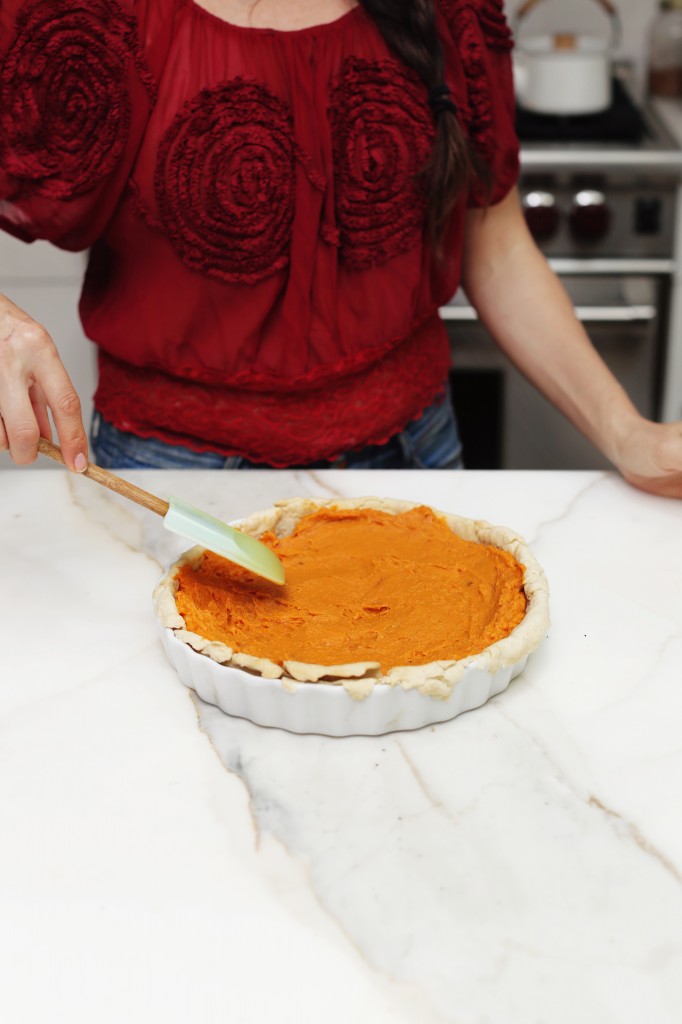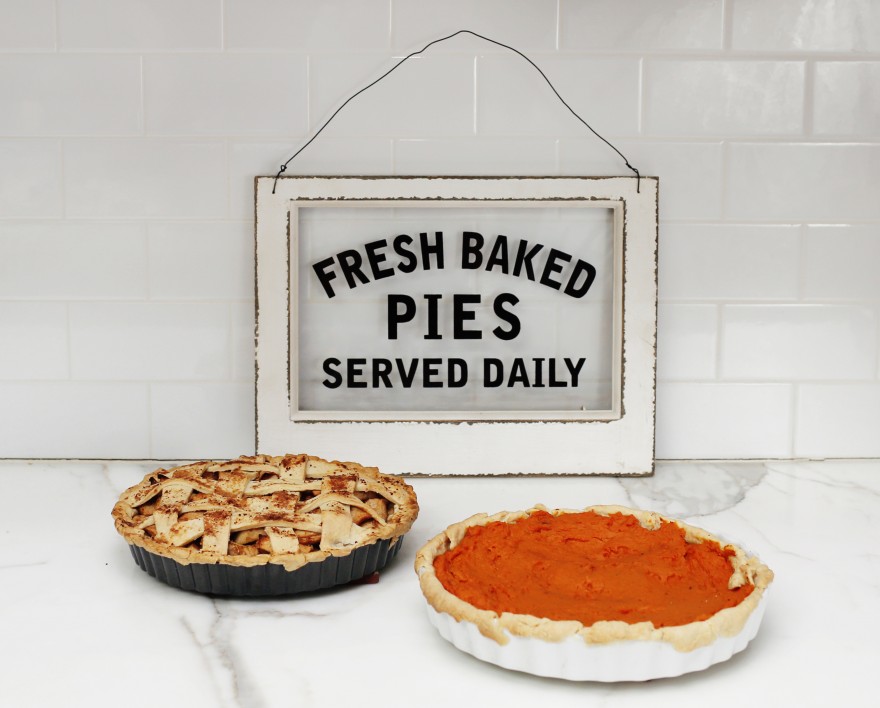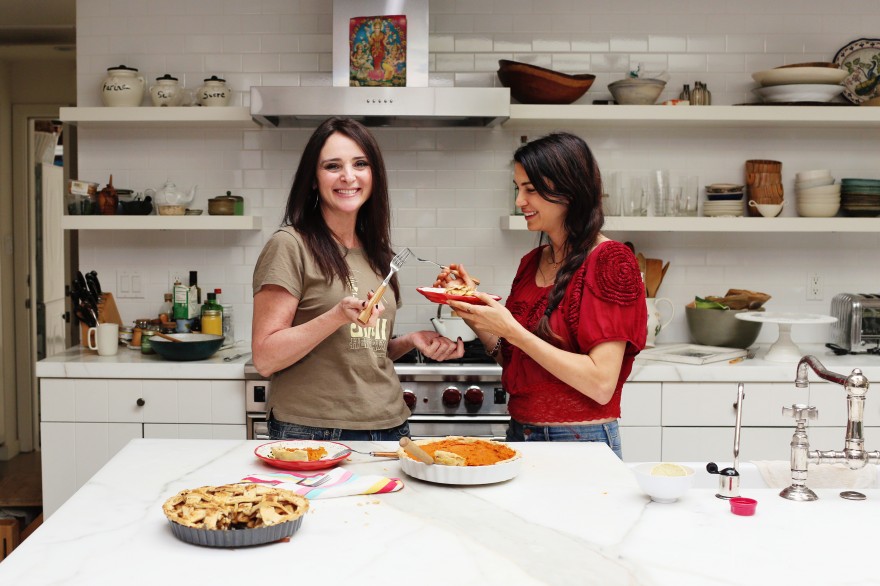 Cousin Jenny's Sweet Potato Pie
2 unbaked 9" pie shells
2 C. mashed sweet potatoes (bake sweet potatoes in 350 degree oven until soft)
1/2 C. butter, softened
2 eggs
1/2 C. milk or raw cream
1/4 C. sugar (we used coconut sugar you can also use maple syrup)
1/4 tsp. cinnamon
1/4 tsp fresh grated nutmeg
1/2 – 1 C. brown sugar
Pre-heat oven to 400 degrees. Combine all above ingredients and mix on medium speed until well blended. Pour into pie shells. Bake for 10 minutes at 400 degrees. Reduce to 350 degrees for 30 minutes.