Libido In A Jar ~ Sunflower Mylk
Dairy-Free Seed and Nut Mylk Recipes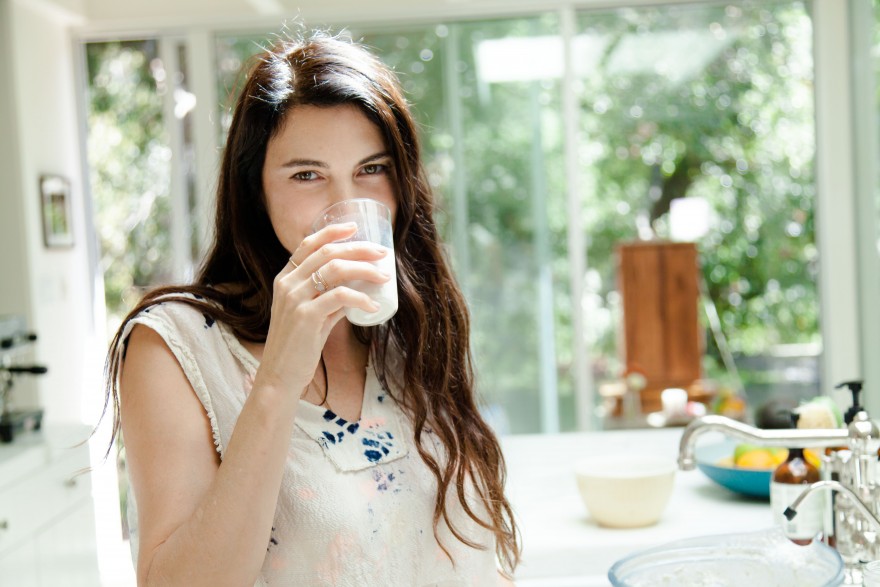 I love me some nut and seed mylks! The term mylk (a medieval spelling of milk) is used for dairy free seed or nut milks.  After drinking an almond mylk smoothie every morning for years, I think it may be wise to switch up the base mylk to prevent any food allergies from occurring. I have been making pumpkin seed and sunflower seed mylks and I have to say they are truly delicious and energizing. I always soak them overnight, and as you will see in the video above it is a wise thing to do. Soaking helps with the digestion of the seeds, releases phytic acid, and cleanses away all the dirt and grime since they can be pretty dirty. Sunflower seeds are good sources of protein and rich in amino acids like tryptophan which makes the mylk have a calming effect. The vitamin E, high folic acid count, zinc and B vitamins make this seed a big boost for hormones. A handful of sunflower seeds a day can increase testosterone in men and support their sperm count. So much better to start eating these little wonders than resorting to chemical ingredients. I know after testing my hormone levels, that I am very low in testosterone so this is now part of my anti-aging routine.
This mylk can be used for any smoothie recipe or even as a creamer in tea or coffee. Enjoy your libido in a jar!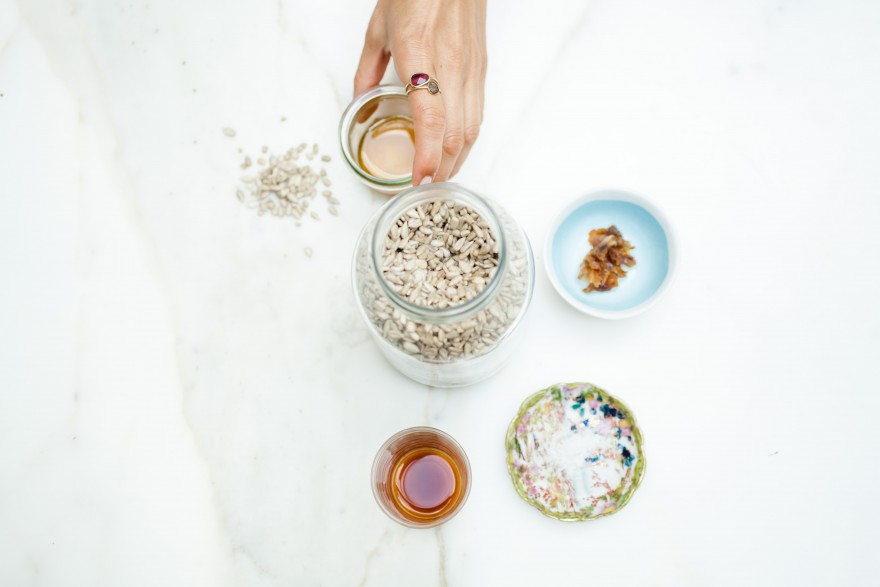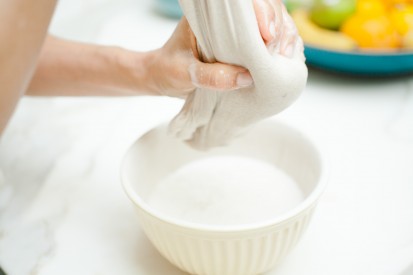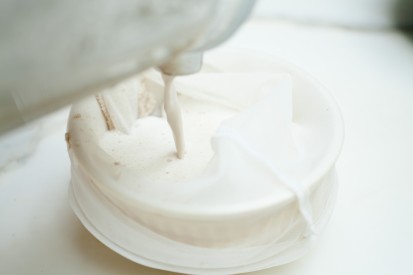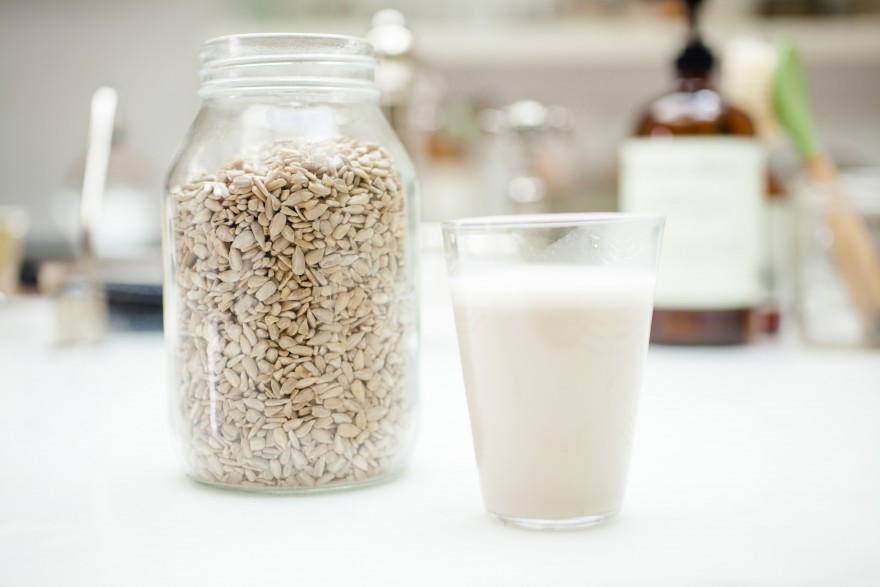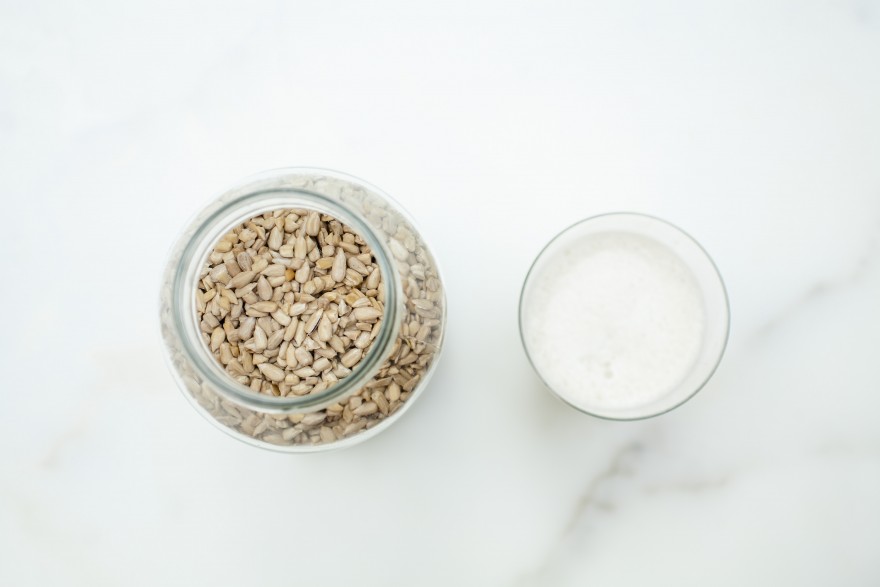 Recipe:
1 cup presoaked raw organic sunflower seeds
3 cups filtered water
1 tsp of sweetener (maple syrup, honey, or pitted dates)
a pinch of sea salt
1 tsp vanilla
Directions:
Blend together water and seeds and add the other ingredients. Then drain into a nut seed bag
and begin 'milking the bag'. Pour into a glass jar. Keep in a glass jar in the refrigerator. It will last for two to three days.