Winter Pomegranate Walnut Stew
Being half Persian has exposed me to the culinary cuisine of Iran. Since I try to implement a healthy life style in my cooking, I now just make a few minor adjustments to the Persian recipes so they maintain their incredible taste but minus the extra fat. Most of the Persian recipes call for what is usually in a Mediterranean diet, and therefore naturally nutritious. One of my most favorite dishes is an autumn/winter stew made with walnuts and pomegranate. Pomegranates are celebrated in the culture since they represent fertility, abundance, life force, royalty, knowledge and the feminine. This incredible delicious stew is equally as savory in it's vegetarian method which is the way I usually prepare it. The chicken can be substituted with butternut squash or eggplant. The dish is best with Persian style basmati rice (recipe on this coming soon), and the other usual condiments one finds in this region like fresh flat bread, feta cheese, walnuts, and fresh Perisan style greens. To make sure the stew is at it's optimal, make sure to use fresh squeezed pomegranate juice available at most farmers markets or grocery stores. The combination of sweet and savory makes this a dish to remember!  You can order the Pomegranate Paste
 or hit a middle eastern market.
For more organic and all-natural recipes, see The Local Rose.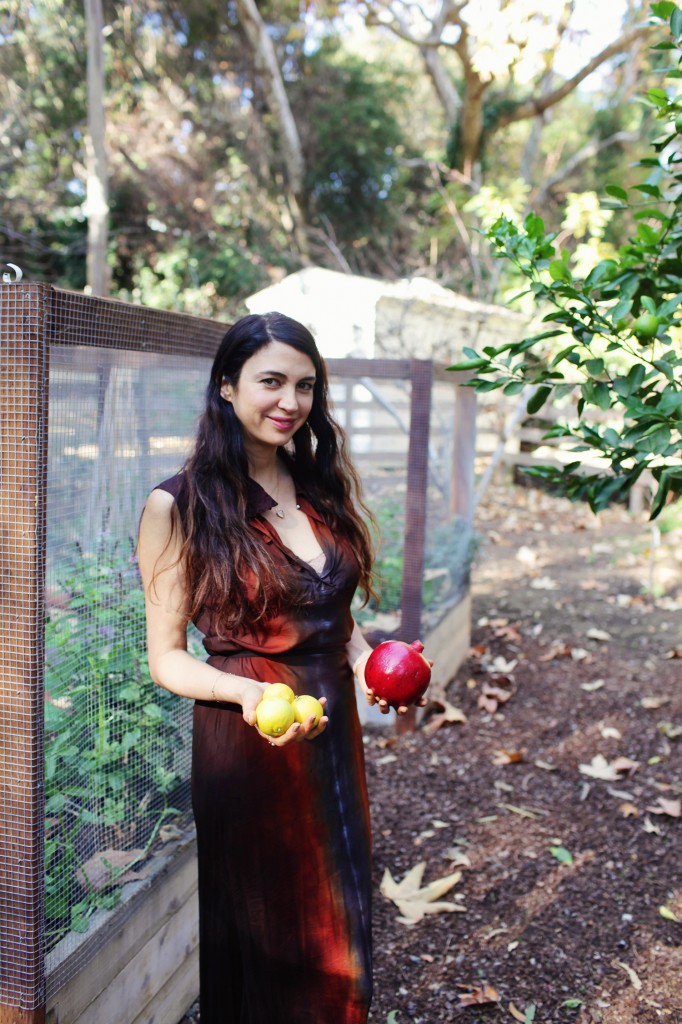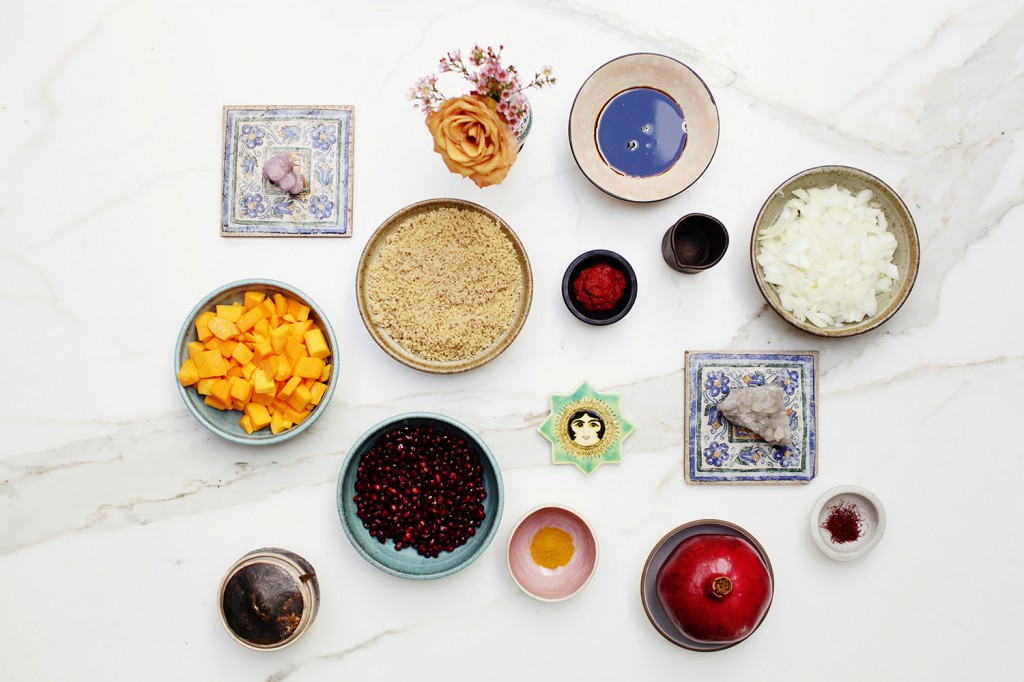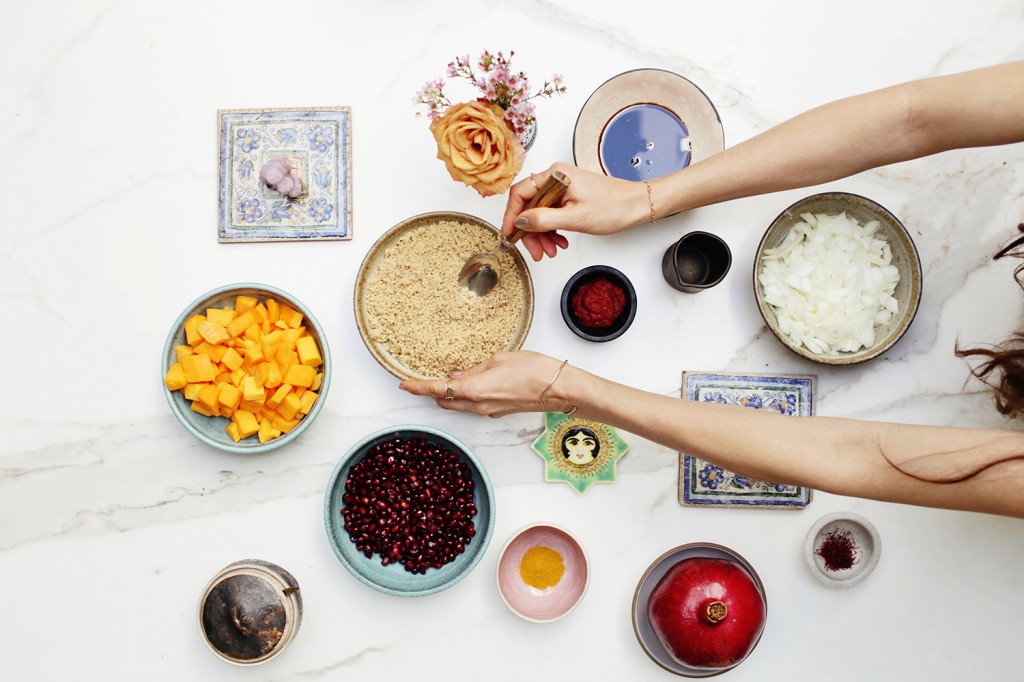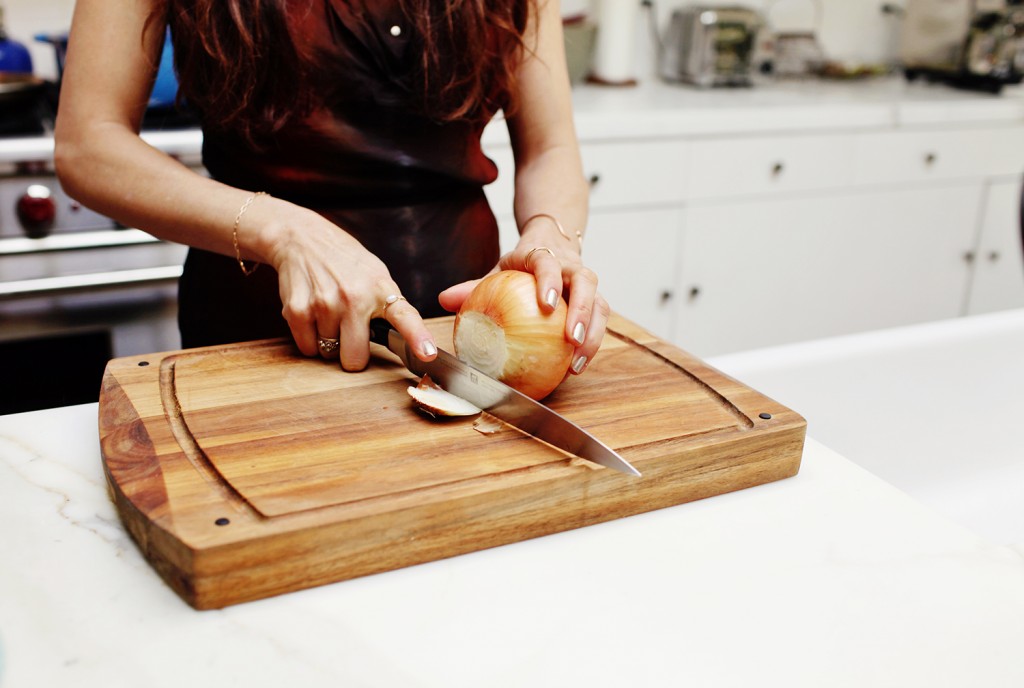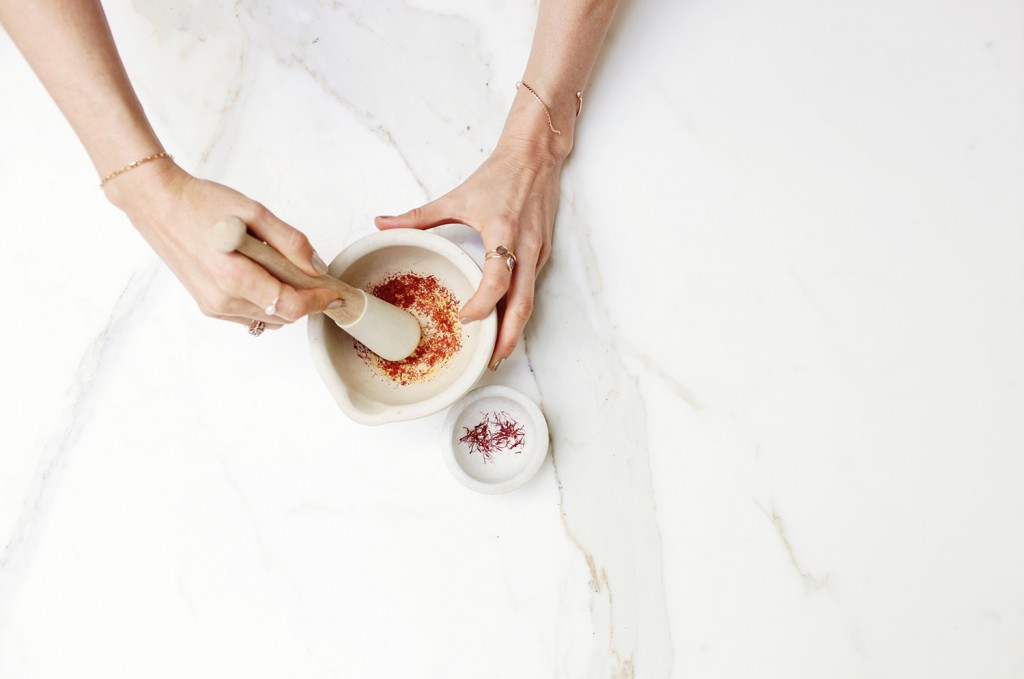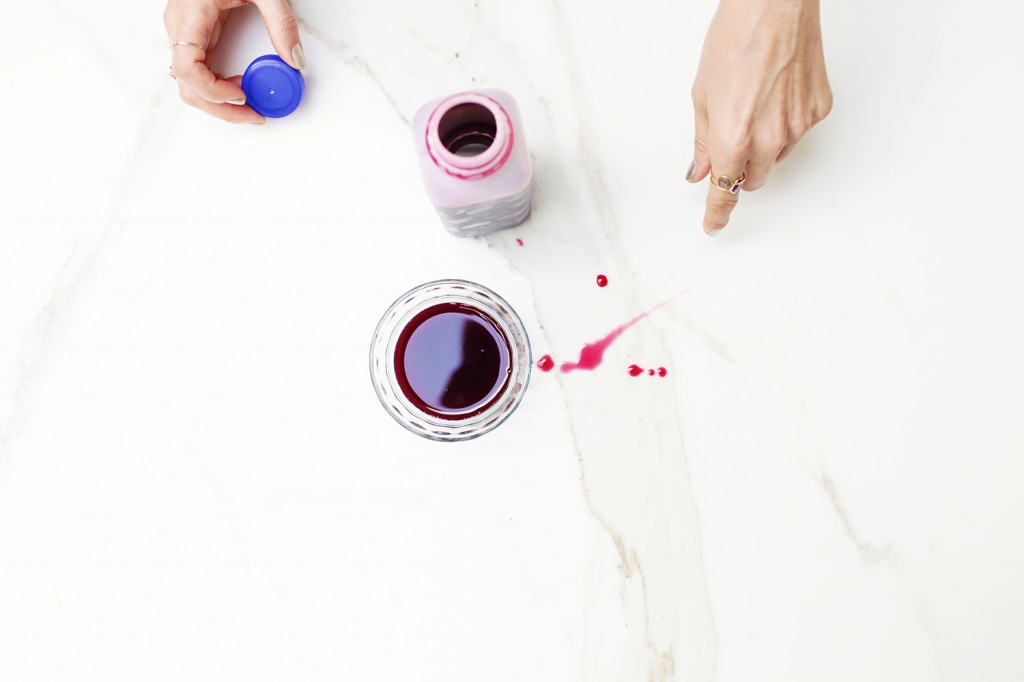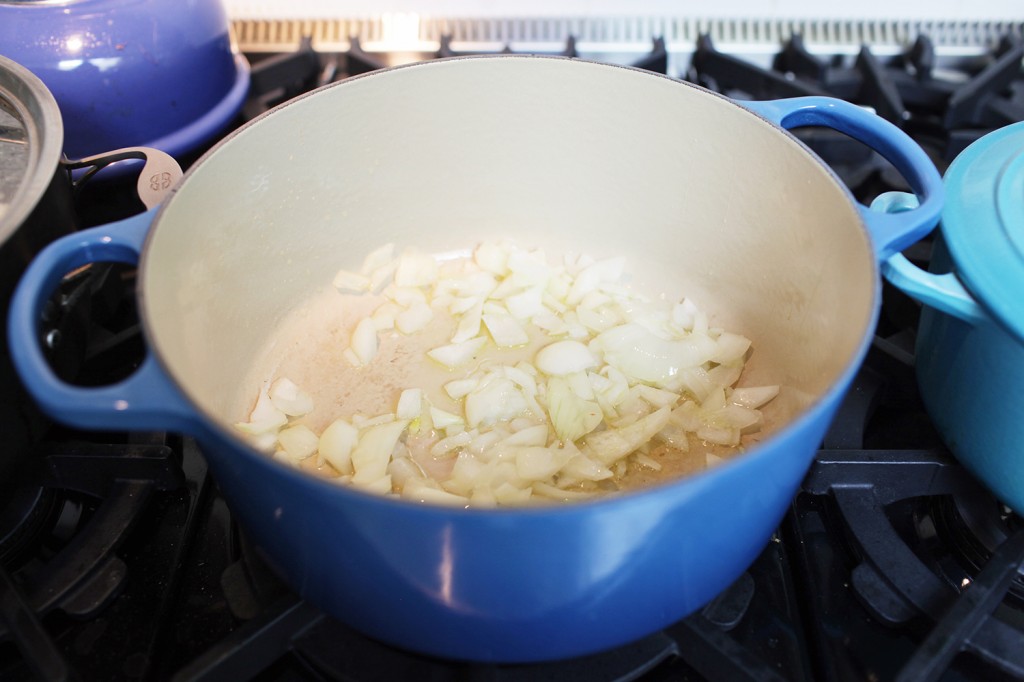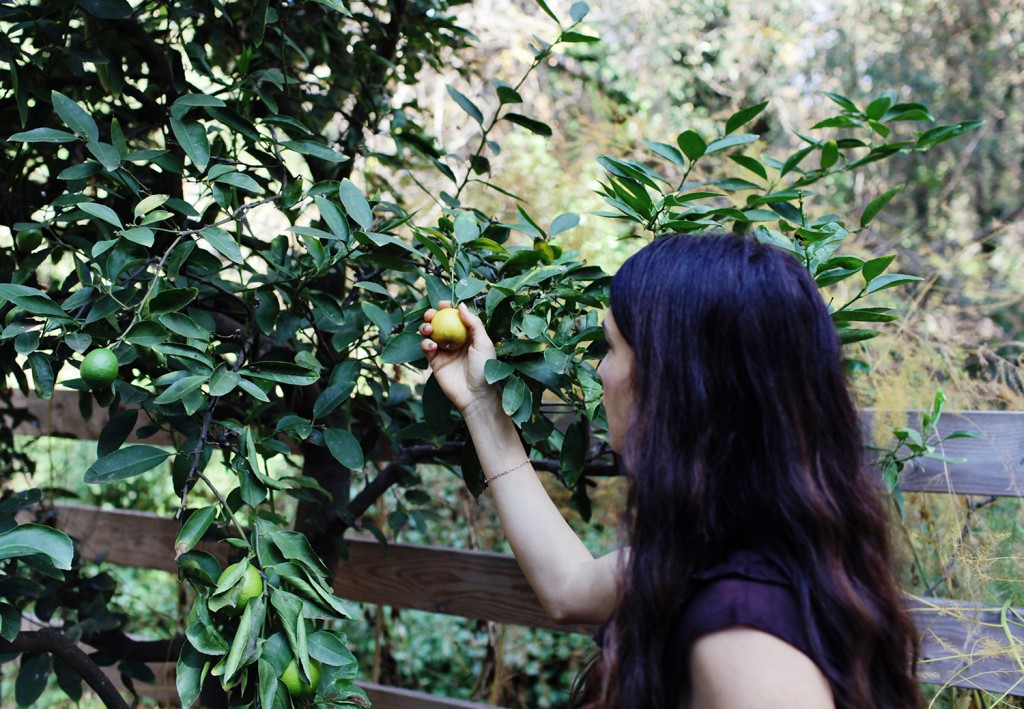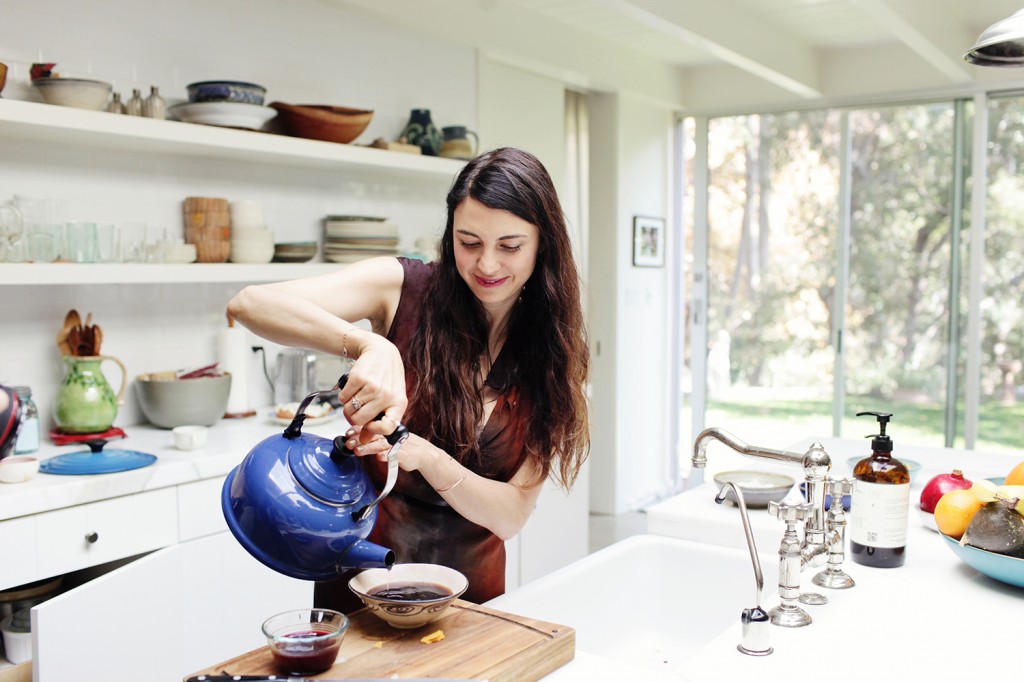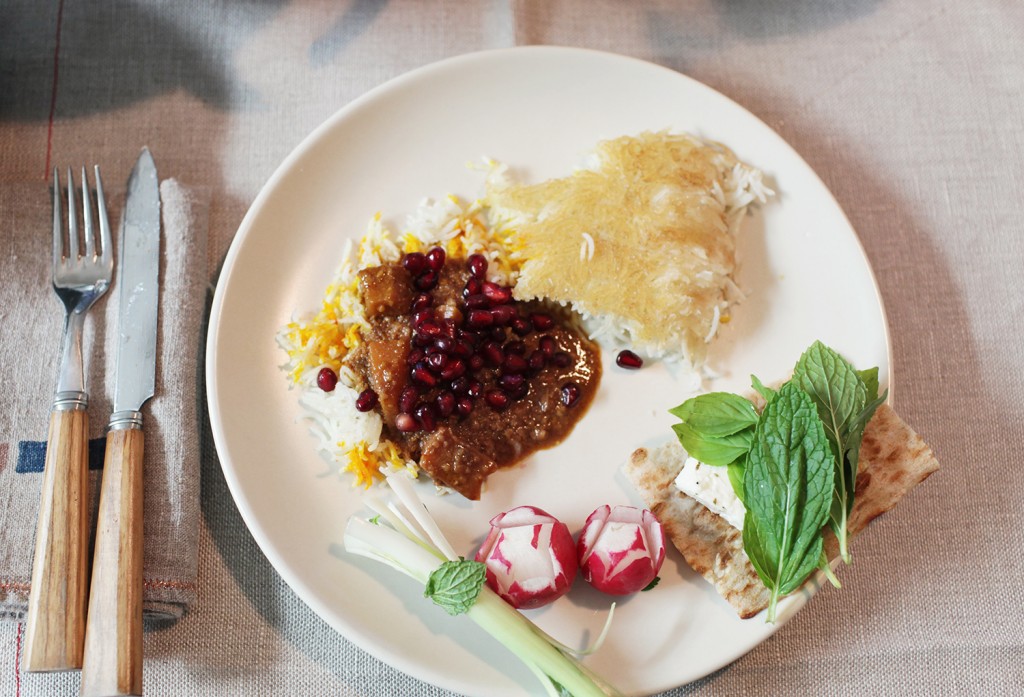 Ingredients:
1 Large onion
2 cups walnuts
4 pieces of chicken (thigh or breast)
1 cup pomegranate paste in 1/2 cup water
1 cup pomegranate juice (fresh is best)
1 cup peeled and chopped butternut squash
2 Tbs sugar (I use coconut sugar)
2Tbs tomato paste
1 Tsp Turmeric
1 Tbs Saffron dissolved in 1 Tbs warm water
olive oil
salt
1) Grind up walnuts in food processors.
2) Toast them in a frying pan until golden. No oil
3) Sauté onion in a dutch over or pot until golden. Add chicken and turmeric and salt and cook until slightly brown and golden.
4) Add walnuts cook for a few minutes then.
5) Add pomegranate paste and water.
6) Add tomato paste and butternut squash.
7) Add Pomegranate juice and sugar.
8) Cook and stir all ingredients well.
9) Add salt.
10) Let simmer on low for an hour and half or until cooked down a bit and chicken is done. Watch the stew and add water or pomegranate juice if it gets too thick.
11) Add saffron at end and pomegranate seeds for garnish.
12) Add salt or more pomegranate paste depending on taste, also lemon if needed.
For Vegetarian version just omit chicken and add extra squash. Can also add roasted eggplant. Serve with white basmati rice.