Persimmon Colored Memories
A recipe for the orange-colored fruit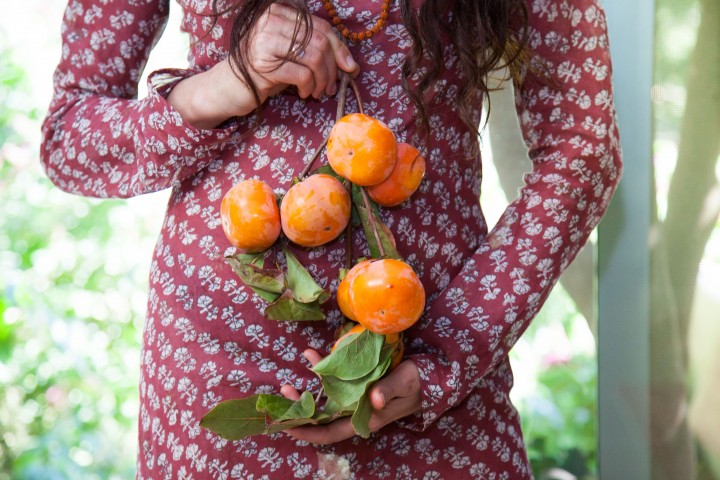 One of my fondest memories is of having Persimmon cookies made by an adopted grandmother named Betty. She had adopted my father when he was a young exchange student coming to America as a wide eyed 19 year old.  Grandma Betty always smelled of powder, and would always spoil me with persimmon cookies. The texture of her cookies are something I still cannot recreate. It was the combination of walnuts, cinnamon and persimmon that made them heavenly.
When Autumn came upon us here in Southern California, My mother used to buy persimmons at the Japanese markets on Sawtelle blvd. I always loved the bright orange hue and the exotic quality of them. Back then they weren't as abundant as they are now since Farmer's markets were rare and far in between. There are variations of this lovely fruit the most common are the hachiya and the fuyu. The Hachiya are acorn shaped and become very sweet when ripe. The fuyu can be eaten when firm like apples. Hachiyas are best for baking and the fuyu are wonderful sliced in salads or used as decorative parts in Holiday wreaths. Cookie recipe below ~
My amazing photographer Mel recently told me to freeze ripe Hachiya persimmons in the freezer for an ice cream textured dessert.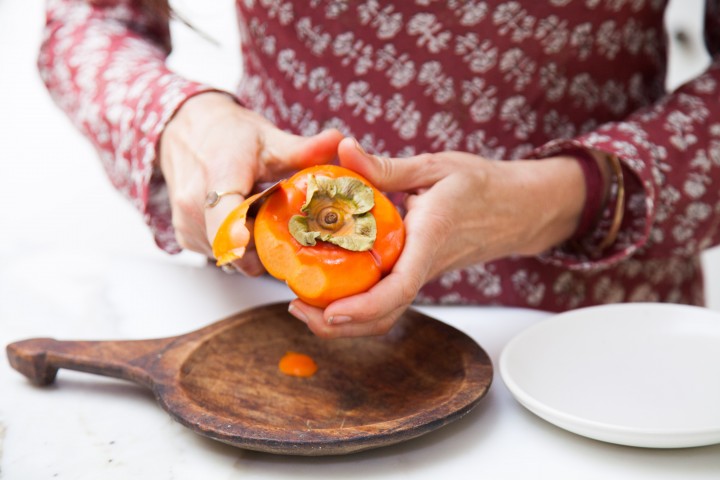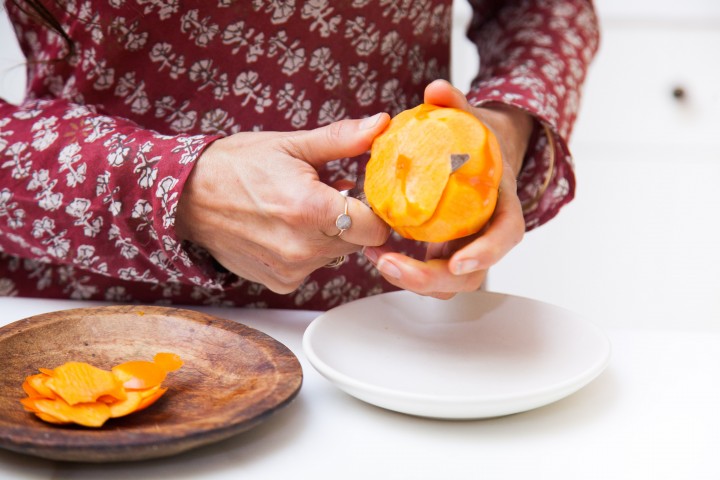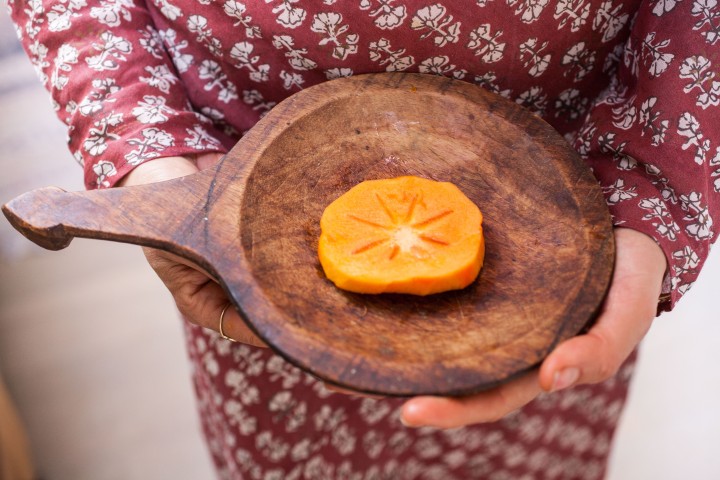 Persimmons contain health benefiting flavonoid poly-phenolic anti-oxidants such as catechins and gallocatechins in addition to having an important anti-tumor compound, betulinic acid. Catechins found to have anti-infective, anti-inflammatory and anti-hemorrhagic (prevents bleeding from small blood vessels) properties.
Some of other anti-oxidant compounds found abundantly in this fruit are vitamin-A, beta-carotene, lycopene, lutein, zea-xanthin and cryptoxanthin. Together, these compounds work as protective scavengers against oxygen-derived free radicals and reactive oxygen species (ROS) that play a role in aging and various disease processes.
Zea-xanthin, an important dietary carotenoid, is selectively absorbed into the retinal macula lutea in the eyes where it thought to provide antioxidant and protective light-filtering functions. It, thus, helps prevent "Age-related macular related macular disease"(ARMD) in the elderly.
Persimmons are also a very good source of vitamin-C, another powerful antioxidant (especially native Chinese and American persimmons; provide 80% of DRI). Regular consumption of foods rich in vitamin C helps the body develop resistance against infectious agents and scavenge harmful, pro-inflammatory free radicals.
It is good in many valuable B-complex vitamins such as folic acid, pyridoxine (vitamin B-6), thiamin…etc. These vitamins act as co-factors for numerous metabolic enzymatic functions in the body.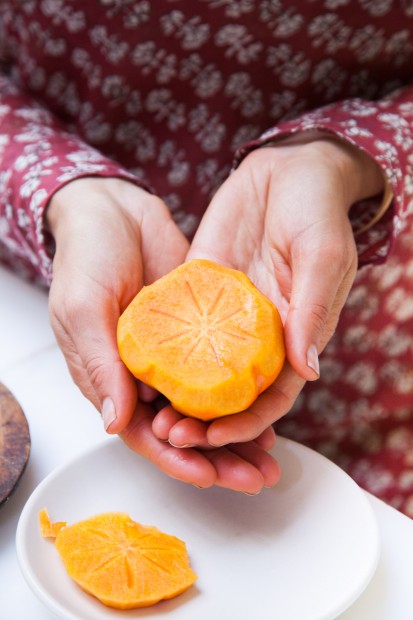 Gluten Free Persimmon Cookies
Ingredients:
1 cup persimmon puree
1/2 cup butter
1 egg
1 tsp vanilla
2 cups oat or almond flour
1 tsp baking soda
1/4 cup coconut sugar or maple syrup
1 tsp cinnamon
1 tsp nutmeg
1/2 cup chopped walnuts
1/4 powdered ginger
Cream the egg, butter, vanilla and puree together. Then in a separate bowl mix the flour, baking soda, coconut sugar, spices and walnuts. Combine the two mixes. Then make round cookies with the dough onto a greased baking sheet. bake for 20 minutes at 350 degrees.
Tags:almond flour, anti cancer, antioxidants, b-vitamin, butter, ginger, healthy, natural, Persimmon, recipe, vanilla, walnuts