Valentine Aphrodisiac Chocolates with Chrissy Lucia
A recipe for the delicious treats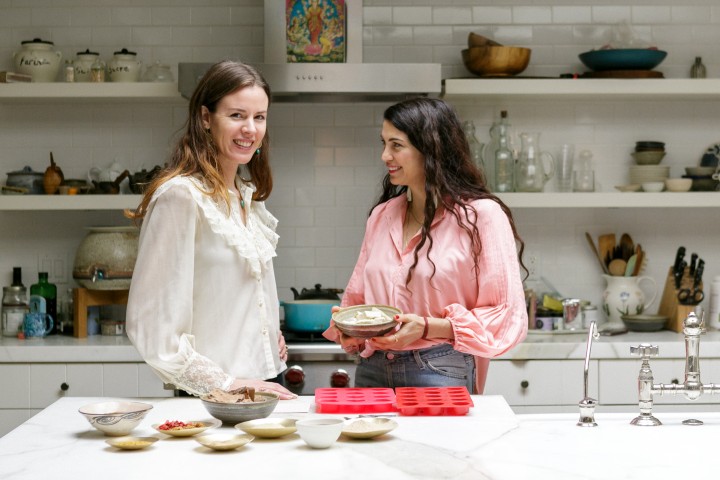 I eat chocolate every day ~ Every day I want the LOVE hormones that chocolate induces like serotonin and dopamine. In the past we have made delectable chocolate treats here to bring in the day of love, and this year Chrissy Lucia shares her incredible recipe. I first tried Chrissy's sensuous chocolates when I held a retreat for Dawn an incredible tantric teacher.  Chrissy treated all of us ladies to these treats which increase libido and essentially our life force. We had loads of fun making these superfood chocolates and now I am totally addicted. For more on Chrissy and the recipe look below ~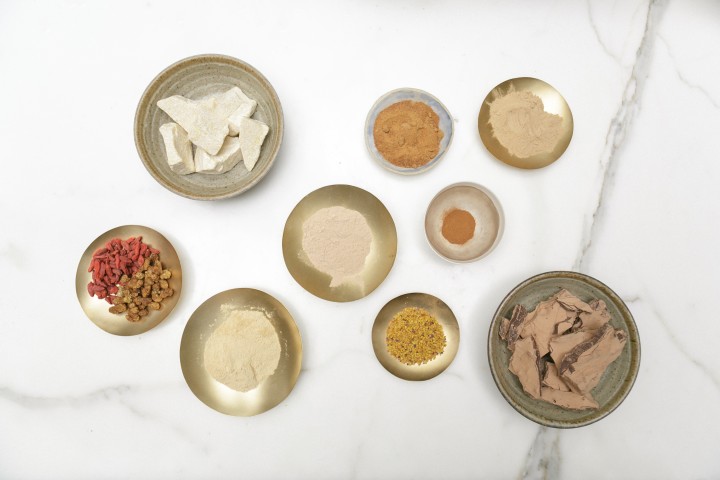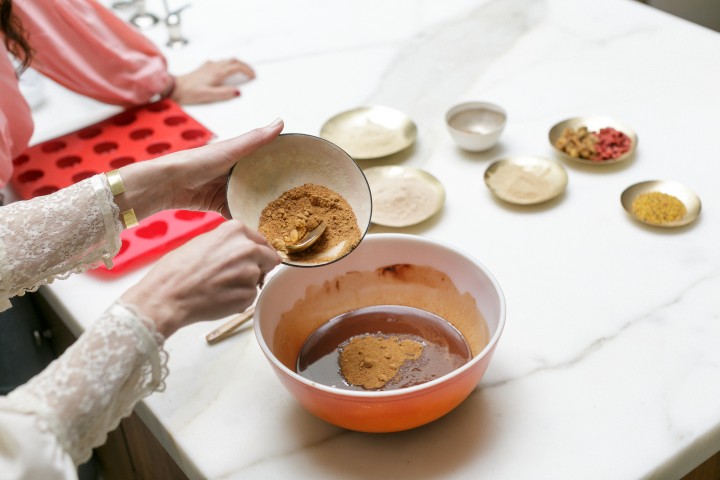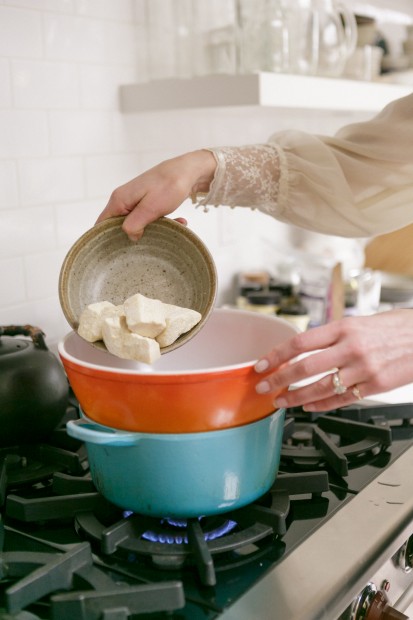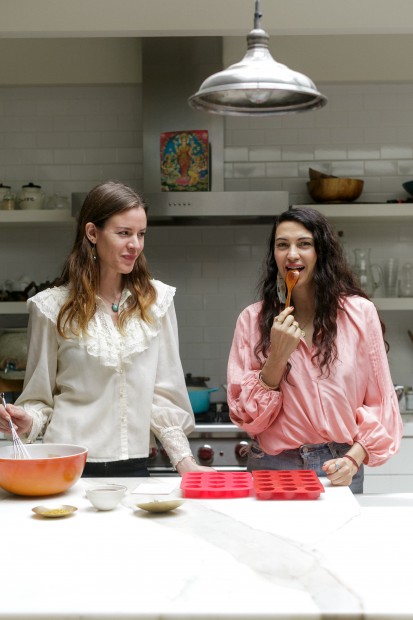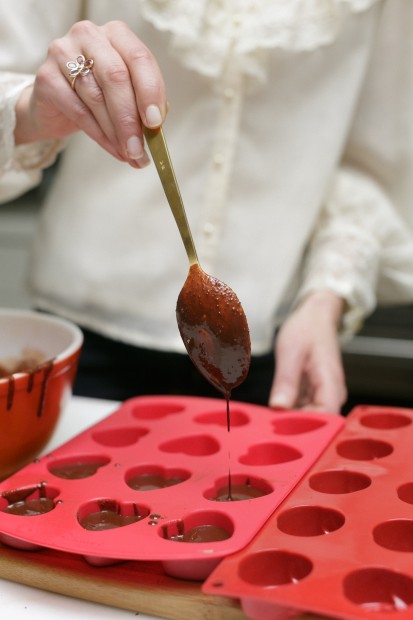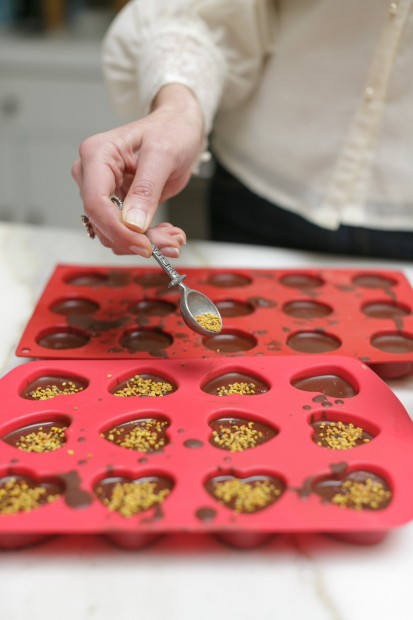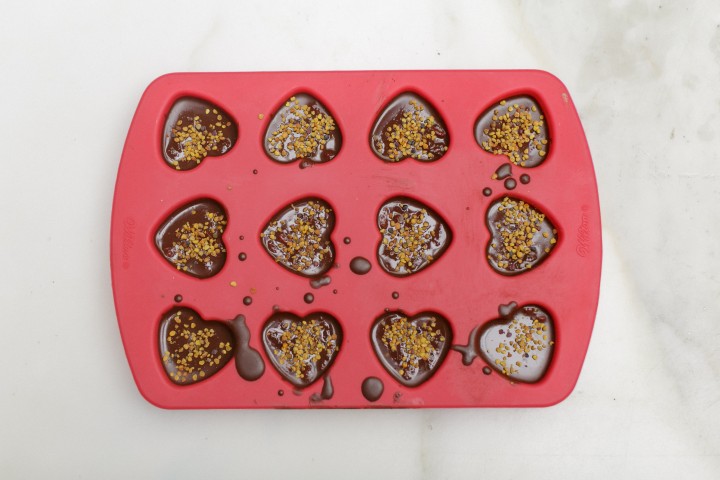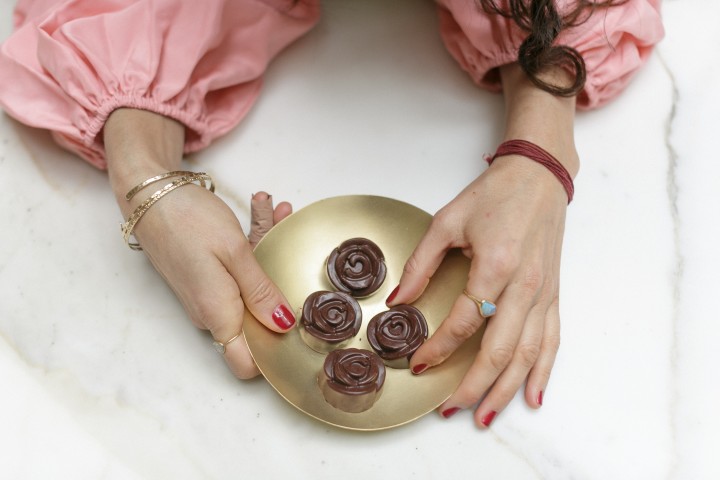 1) What makes your heart sing?
Creativity, nature, hot springs, beauty, adventures.
2) How did you discover the world of superfoods and chocolate?
I've been interested in health and food since my teens, but it was around 2006 when I was still living in London and it was the early days of superfoods and raw chocolate that a new raw foodist friend introduced me to that world and I was immediately fascinated with it all.
3) What are your favorite beautifying ingredients?
Coconut oil, rosehip oil, pearl powder, spring water, spirulina.
4) Do you have a motto or creed you live by?
Love Life, I have it tattooed on my upper left arm as well.
5) Are you a mermaid or forest fairy?
Definitely a forest fairy. I grew up in the English countryside woods and I was actually quite obsessed with fairies as a child. My parents regularly took us on pretty hardcore hiking holidays in the Alps, I would climb trees and feel in my element. I always gravitate towards the parks in any big city. Living in Topanga since four years, one of my favourite things are long hikes with my dog.
6) What can you tell us about these love chocolates we are making today
They are raw chocolates with aphrodisiac ingredients, lovely for around Valentine's Day, but all year really 🙂
The "aphrodisiac ingredients" are he show wu, cistanche, maca. He shou wu is one of the most highly revered tonic herbs in Asian herbalism, it's anti-aging and known to improve fertility in men and women. Cistanche is a libido enhancer and is sometimes referred to as "stalk enhancer" or "cistanche in your pants", because it boosts blood flow to the genital areas. Maca is a well known hormone balancer that also improves sexual virility and overall stamina.
The chocolates are delicious and also really good for you, with low-glycemic, raw, organic ingredients.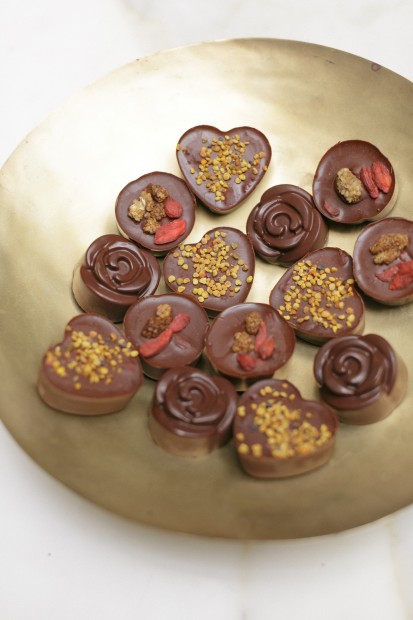 Recipe for Love Chocolates
Ingredients:
1 Cup Cacao Paste
1 Cup Cacao Butter
1/2 Cup Lucuma
1/4 Cup Mesquite
1/2 Cup Coconut Sugar
pinch vanilla bean
pinch sea salt
1 TBS Maca Powder
1 TSP He Shpu Wu
1 TSP Cistanche
Decorate with Pollen, goji berries, mulberries
Fill a medium sized pot halfway with water, place a large mixing bowl on top of the pot, so the steam reaches it, but so it is not touching the water.
Add the cacao paste and cacao butter to the bowl and slowly melt them over low heat.
When they are completely melted remove the bowl from the heat to a counter and one by one add the powders, folding them in with a whisk.
It's best to grind the coconut sugar beforehand in a high speed blender, so the consistency will be smooth and not crunchy.
With a ladle, fill silicon molds, or ice cube trays, with the chocolate mixture and set in the fridge or freezer until solidified.
If you want the bee pollen or berries in the chocolates add those to the mixture too, if you want them to show as decoration then place them on top of the poured chocolate after a few minutes in the freezer, or about 10 minutes in the fridge. Return to fridge or freezer until the chocolates are completely solidified and ready to be popped out of the molds. Enjoy!
Tags:chocolate treats, Chrissy Lucia, dopamine, hormones, libido, life force, serotonin