A Cup of Tea with Traditional Medicinals
Naturally respecting your nervous system.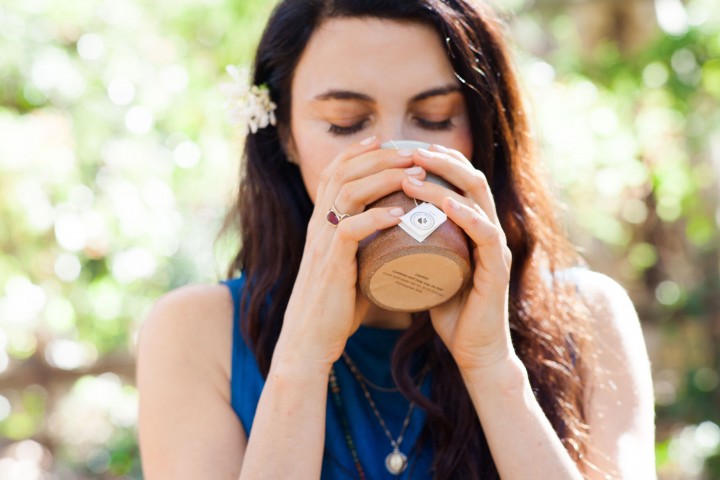 I have really noticed a huge difference in my life when I make a point of respecting my nervous system. When coming from a calm, grounded place I notice my intuition is keener and my sense of joy is heightened.
During the chaotic, high energy holiday season, sometimes we may need to take a few moments of self-care to tune in, get grounded, and calm our nerves. One way I do this is by having a cup of Traditional Medicinals tea. I have been drinking their teas since my twenties, and I value the ethics and high quality ingredients that go into their products. Some of the blends that I keep nearby are Stress Ease Cinnamon, Everyday Detox and Roasted Dandelion Root, which both include dandelion. I love these dandelion teas because they give the liver the love it deserves. Stress Ease contains cinnamon and Skullcap a Native North American perennial herb that grows wild in woods and forests.
Sometimes I make a big mason jar full of tea and then sip it all through my day. This way I feel I am getting grounded energy from nourishing herbs throughout my day.
For me having a cup of tea is a way I can give thanks to the abundance of mama earth. I am taking a moment to honor all the elements when I sip a cup of tea. The sacred waters that go into making tea, the fire that goes into lighting up and warming the water, the actual leaves from the plants and herbs that are filling me with their wisdom and helpful qualities.
Even if I can't be in nature, I can connect to it through a cup of tea.
Happy Holidays to all of you. May you feel supported and held by our sweet mama earth.
This video post has been sponsored by Traditional Medicinals and all opinions are my own. Thank you for supporting the thoughtful, sustainable companies that support this site.
*These statements have not been evaluated by the Food and Drug Administration. This product is not intended to diagnose, treat, cure, or prevent any disease.