Ayurvedic Sunshine Mask With Jessa
A beautiful raw beauty moment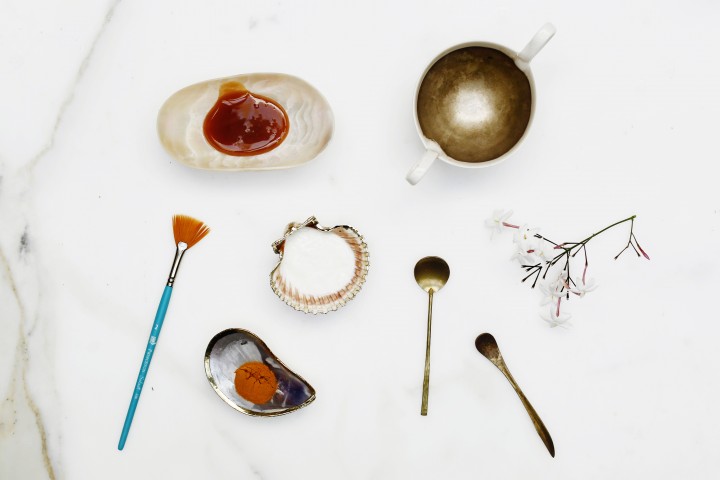 When Jessa Blades came over for an afternoon of Ayurvedic beauty, we also made her Sunshine Mask. It was a magical moment creating beauty from raw ingredients in my kitchen, and then applying it on the land under the oak tree. We made it into a ritual by lighting some incense, taking a moment to meditate, and really taking in the blessings of an ancient Ayurvedic treatment that's been used hundreds of years to clear blemishes and liven up the face. Turmeric reduces redness and helps with acne, eczema and is anti aging. The powerful photochemical curcumin has been used to prevent wrinkles since ancient times in India and Persia. The naturally occurring minerals in this mask like magnesium, potassium, B6, vitamin C, and calcium make this a true beauty treatment. The enzymes from the honey help clear the skin, and the naturally occurring lactic acid in the yogurt is a wonderful exfoliant.
I have been using turmeric a lot in my beauty care regime and recently after getting a bee sting, I miraculously relieved it by making a turmeric paste with just the spice and water. For my face this mask left my face bright, cleansed and happy. One tip though depending on how fair your skin is, be cautious with the amount of turmeric since it can stain the skin for a few hours. For the recipe look below ~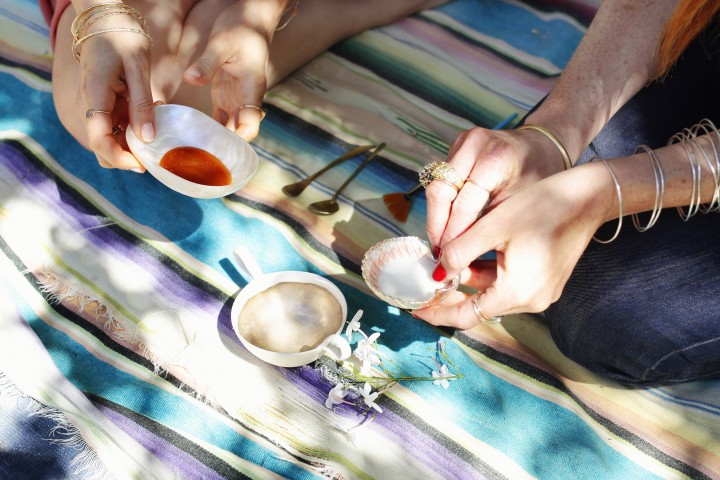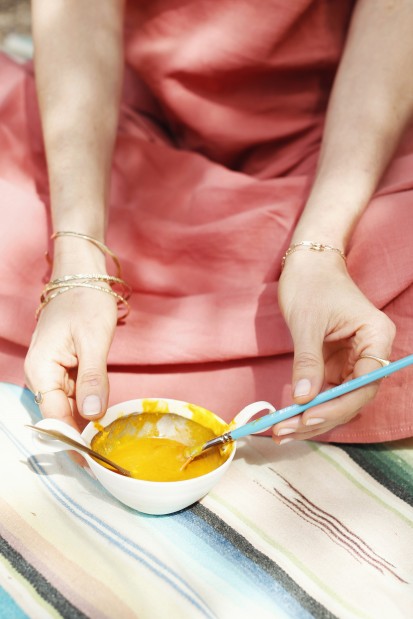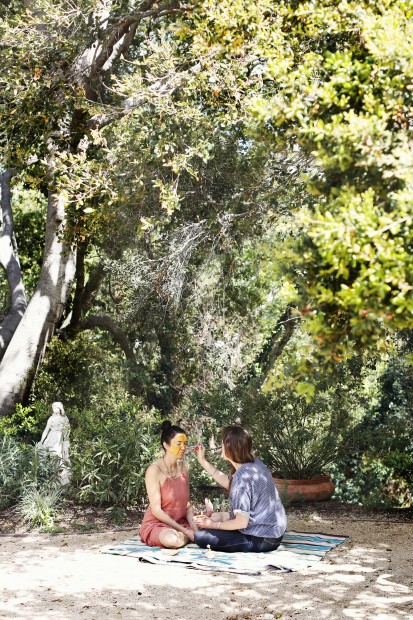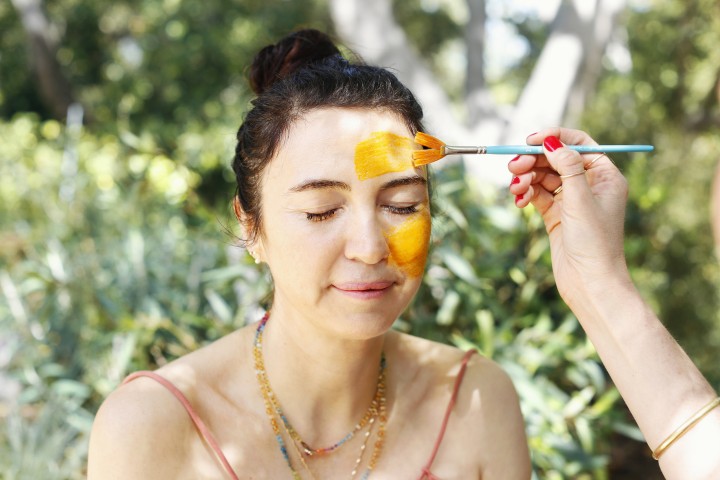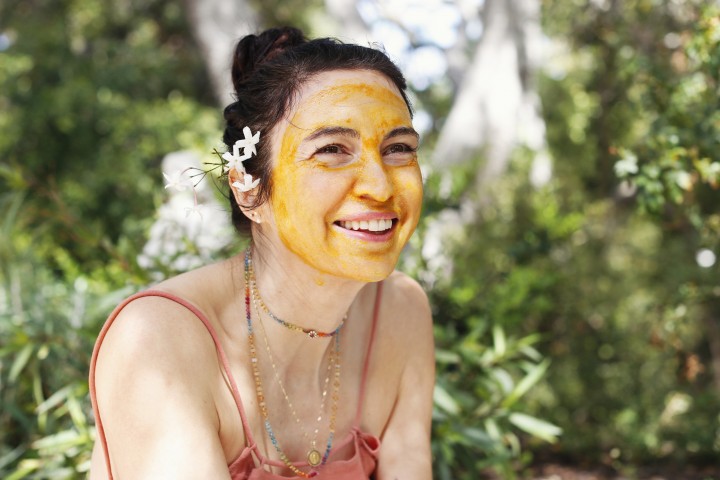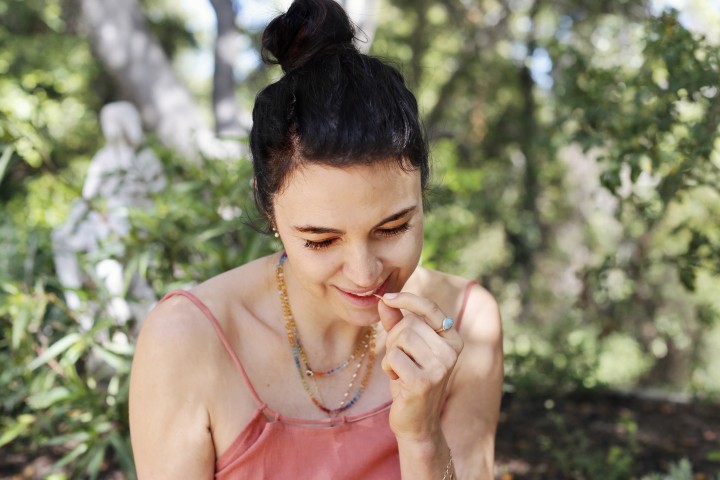 Turmeric & Honey Mask. I call this my sunshine mask, as your face looks like a vibrant sun after you apply it.
It brightens up the skin on my face and my mood, mostly from looking at how silly I look with a bright yellow face- whenever I catch my reflection in the mirror
This is my favorite go-to mask, simple to make and leaves my skin feeling refreshed, clean, and glowing.
Organic Turmeric, Organic/local & raw honey, and whole milk organic whole milk plain yogurt is all you need.
The measurements don't need to be exact and I am not a recipe person, its also easy to double or triple the amounts if you are doing the mask with a group of friends.
But if you want the mask for one, and you like recipes, go with these measurements-
1 teaspoon organic honey
1 teaspoon organic whole milk yogurt
and about a 1/4 a teaspoon of organic turmeric
Combine ingredients in a small, clean bowl and apply to your face. Leave on for 20-30 minutes, or until the mask grows tight, then wash off with warm water. If you notice a little yellow still on your skin, gently scrub your face with a washcloth and it will come off.
*Expert tip (water saving tip)- do you it before a shower and then just wash it off in there!
This turmeric mask reduces inflammation and redness, promotes skin healing and is also great for acne and eczema.
The mask is so easy to make and acts as a moisturizer, exfoliator and reduces redness. It brightens and leaves you feeling fresh with a glow.
Tags:ayurveda, B6, beauty, bee sting, curcumin, exfoliant, Jessa Blades, magnesium, potassium, sunshine mask, Vitamin C, yogurt