New Moon Ritual ~ DIY Ginger Orange Cacao Body Scrub
With the New Moon in Capricorn, we are bringing back this DIY Ginger Orange Cacao Body Scrub as a calming and nourishing way to take on this powerful energy. This New Moon is the time to walk down a new path, dive into spirituality, and feel the empowering energy of Capricorn. Set an intention of ambition and productivity ~ but don't forget to make time for a little self-love.
For more all-natural beauty regimens see The Local Rose.
Taking baths, making masks for our skin and hair, skin brushing, all of these daily occurrences can be taken to the level of ritual just by changing intentions and perspective. Lighting a candle, burning some copal, playing a mantra during these moments can be ways in which we take the art of beauty in the art of self-love.
In the webisode above I make an easy DIY skin smoothing scrub. It is simple to make and you can substitute the essential oils for what suits your needs. This one is made with cacao powder as well but you can do it pureed fruit as well. The scrub is invigorating and clears away the dead cells. The oils are nourishing and add minerals and anti-aging benefits to the skin. Cacao powder is full of antioxidants, and the essential oils wake up the lymphatic system.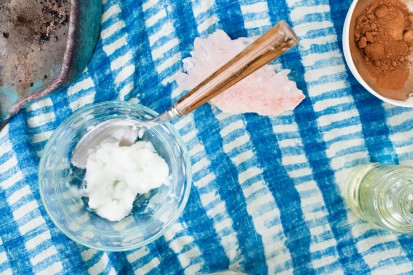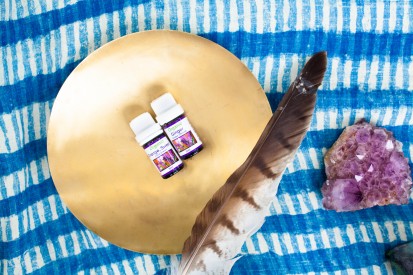 Recipe For Ginger Orange Cacao Body Scrub
1 cup natural organic cane sugar
1/4 cup coconut oil
1/4 cup cacao powder or pureed fruit like strawberries, pineapple, papaya
1/4 cup kukui nut, sesame, or almond oil
10 drops of an essential oil like ginger, and orange