Opening Our Heart Space with Katie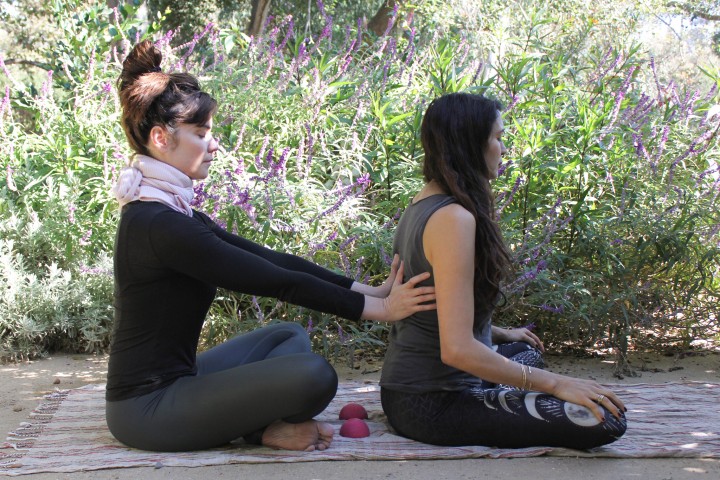 You know those bright people you meet once in while in your life that just make you feel like anything is possible? Well Katie is one of those beings. I became connected to her through another light being who has been featured here on TLR, Sadie Adams. Sadie and Katie now share the magical Ground Space in Santa Monica where you can get a micro current facial, work out with Katie, and then have a session in their infra red sauna for a deep detoxing experience.
When I fist met Katie Rayle, I felt clarity and a laser beam wisdom which she uses to eloquently read the body. Working with her on releasing  the tightness around my hips and shoulders was more like a therapy session than a pilates workout. She was able to hone in on what emotions I was suppressing, or burying beneath my muscles and bones. It takes a bit of trust to allow someone to get into your fascia and psyche, but once I allowed that trust, I felt like an immense weight was lifted off my limbs.
I am pretty allergic to the idea of 'working out' so I usually just walk my dog in the canyons, or Kundalini Yoga Classes. I do however notice that a bit of yoga and walking doesn't quite get to shift and shape my body as much as I'd like, so I started doing some pilates.  Working with Katie has been more about expansion and lengthening. She works on such a deep level, in an energetic way, that I feel my body is responding in a way where it feels supported and seen. I also adore her little dog Violet. Not unlike my other favorite magical creature from Mojave Desert Shield, who uses her dog medicine with clients, Katie and Violet are a healing team! More on Katie below ~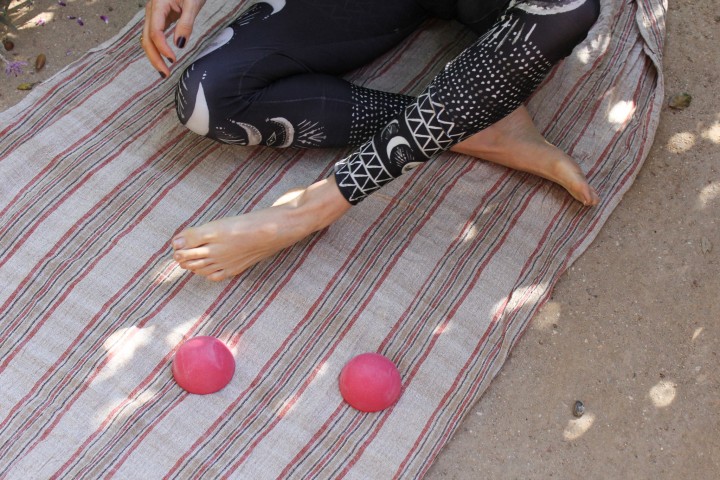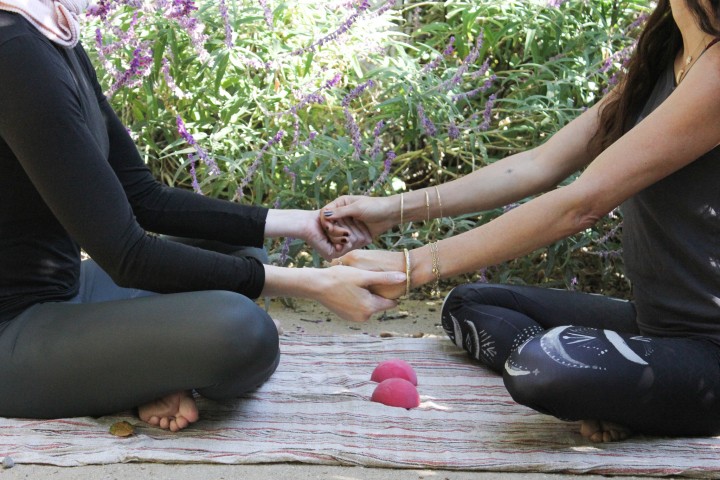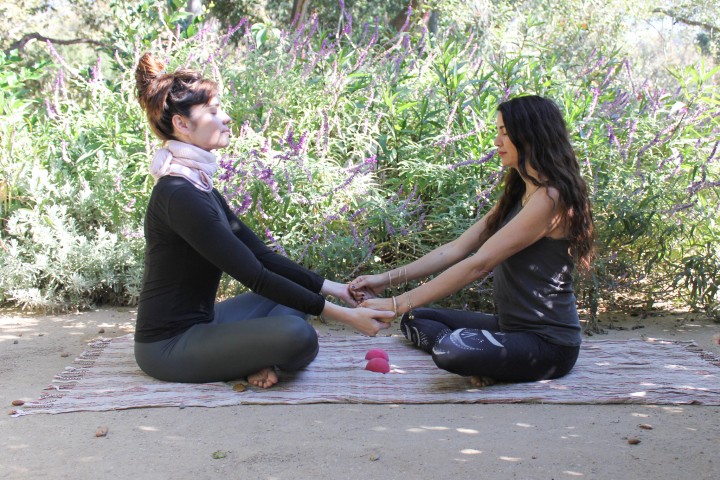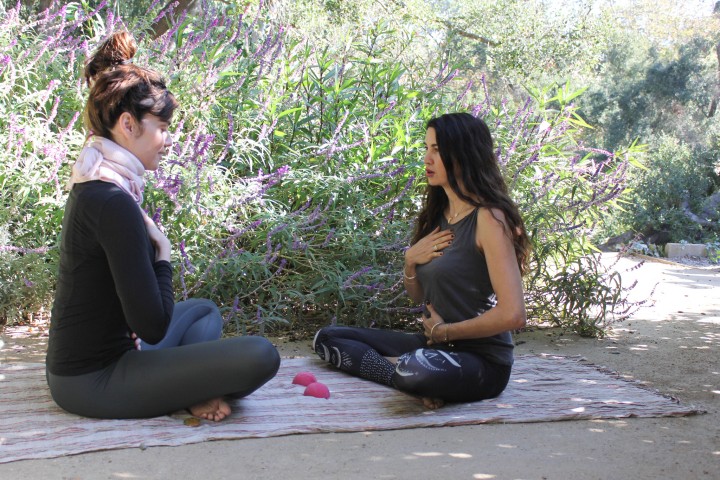 1) What makes your spirit sing?
Dancing, singing, laughter, storytelling, nature, old MGM movie musicals.
2) Do you have a morning routine ?
Yes. I wake up and talk to Violet(my 9 pound grey terrier who behaves more like a human or an owl) and scratch her belly.  We say hello and I tell her how grateful I am that she is here.
When I get to the space, I light candles and burn palo santo to welcome the day and ready the space for all who will show up to move and care for themselves.
3) Why is it crucial to open the heart space?
The Heart is the center of our being.  It's rhythm is our unique rhythm we walk in the world with, move with, love with.  Opening our heart through physical practice heals and connects us deeper to ourselves  and others on every level we can think of.
I love working with people to open the back of the heart space sharing movement practices I've developed to aid in releasing my own injury and trauma around my heart.  Flow through the back body's heart space is imperative in releasing old patterns of fear and aggression and a key player in self-care and non-judgmental observation of self and others.
 4) How do you use the round mounds?
Haha.  I like to call them the half moons.
I use them as a tool during a class or private movement session to release holding in the body (mainly the rhomboids) and invite optimum support of the shoulder complex, nervous system, and subtle body.
With nerve flossing and other tequniques, the half moons have become a tool that clients can use themselves to feel the freedom and connectivity to the unconscious areas of the body and in clarifying feminine energy.
5 ) Do you have a beauty secret or product you love?
Microcurrent Facials with Julie Civiello of Take Care Spa are transformative.  And Active Enzyme Exfoliator by Josh Rosebrook used bi-weekly with intention to shed the energy and influence of old patterns in my mask.
6) Do you have a mantra or motto you like to live by?
Clear eyes full hearts can't lose – Friday Night Lights
7) How much does the other realm come into your teaching?
I'm honestly not sure.
As a movement guide my interest is to move the body for the purpose of integrating the mind, body and spirit so we can fully LIVE, ground ourselves, and potentialize our expression in THIS realm.
8) Are you a mermaid or forest fairy?
Forest fairy doing a time step ��‍♀����
Tags:body, Katie Rayle, pilates, wellness