Rainbow Mexican Bowl With Barrett from ValleyBrink Road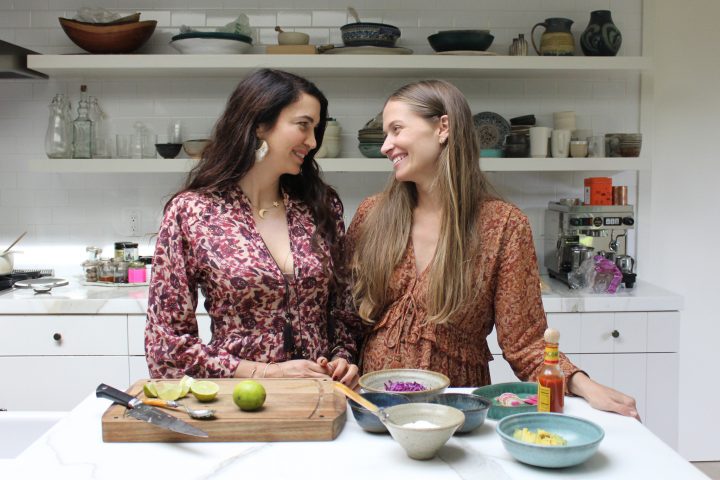 I have known the lovely Barrett Prendergast for several years now. In fact I just was looking at an old post we did back in 2013, when she made delicious treats for a Mother's Day Event for an afternoon I hosted with  Jenni Kayne.  Where does the time go!
This lovely mama, chef, and florist with the site  Valleybrink Road came over to show us how to make an easy and healthy Mexican rice bowl dish.  After the holidays I personally want  easy to make options, where I don't have to think so much. This is a delicious and healthy version of Mexican food that makes the whole family happy. We used organic produce that is in season, so the colors were rich and the flavors perfect.
We cooked and discussed her upcoming baby coming in a few months. We also seemed to match in our Doen dresses.
This is good inspiration for any version of a bowl. You can make a middle eastern inspired one using hummus and adding some grilled chicken with these spices.  Or a healthy Indian version using dhal and various fermented pickles and cabbages. The world is your bowl . . .
Look below for the recipe with Barrett ~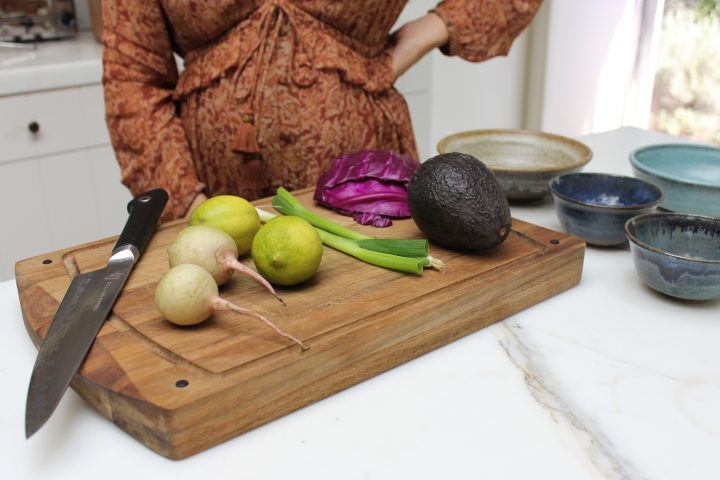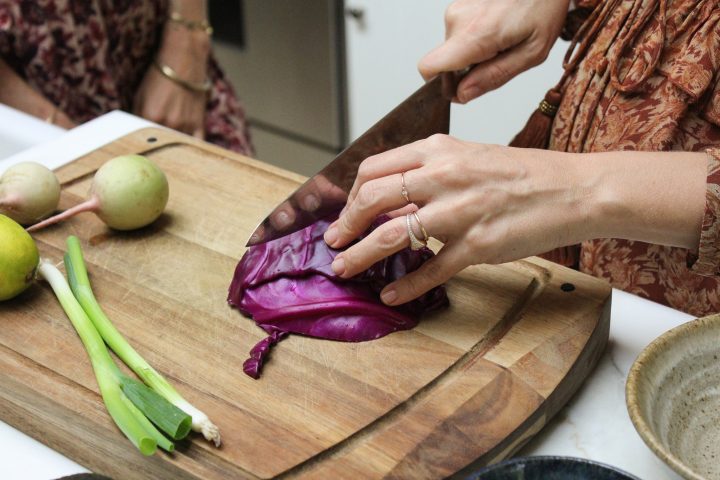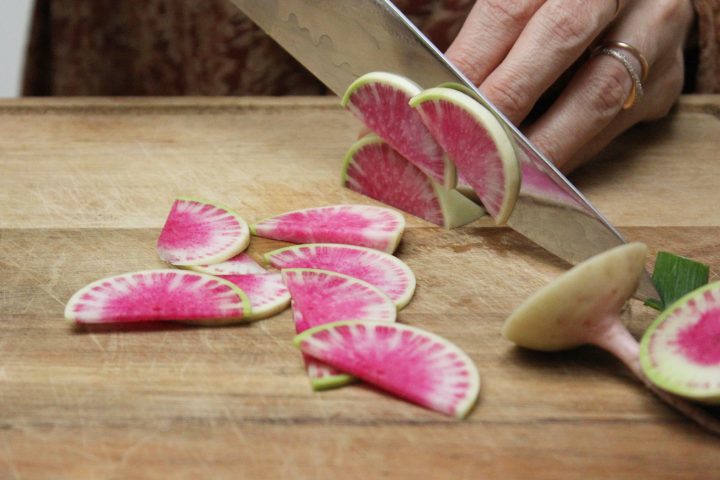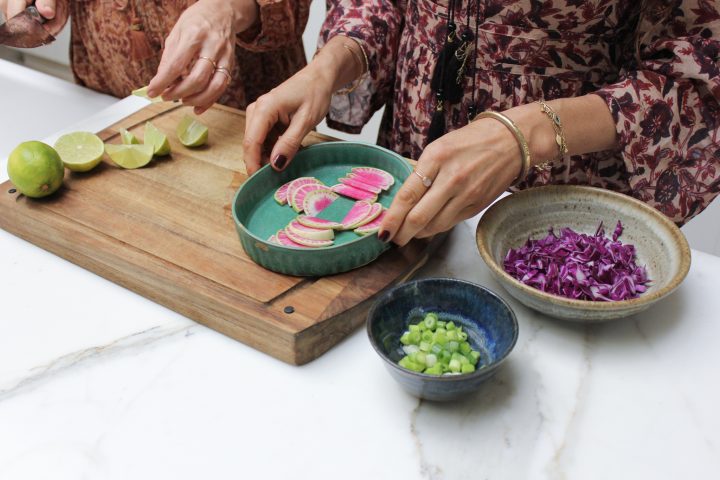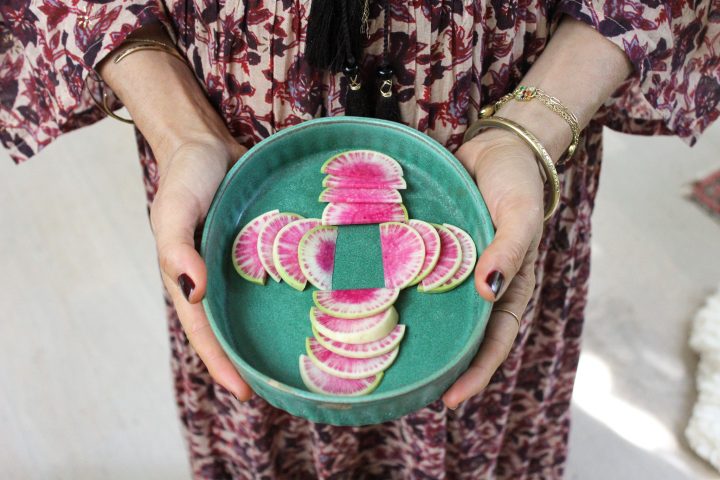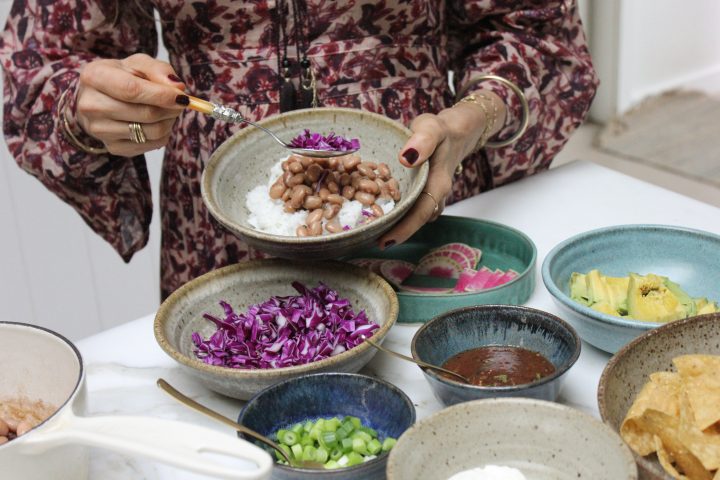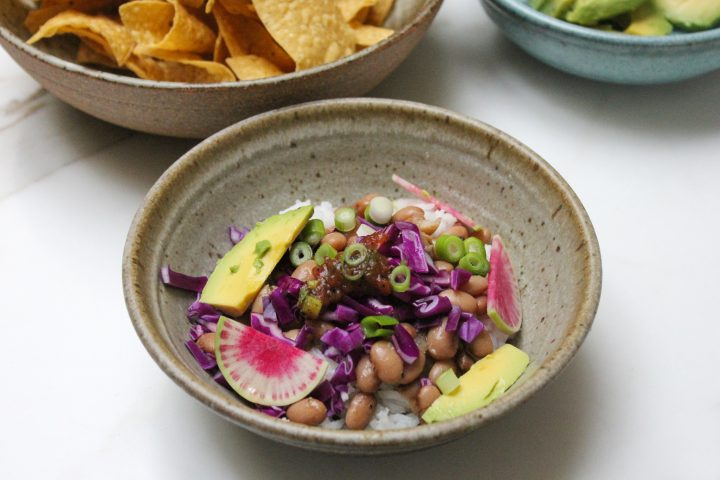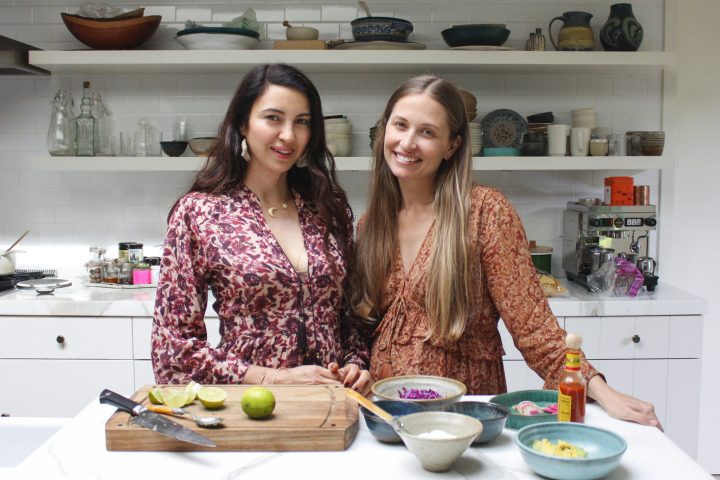 Beans
2 1/2 cups dried pinto beans
1 teaspoon mexican oregano
Rice
2 cups white long-grain white rice
Garnishes (optional)
cotija cheese or other cheese of choice
In a large pot, add the olive oil, onion, and garlic. Cook on medium heat until the onion is translucent, about 3 to 5 minutes. Drain the beans and add them to the onion mixture with the oregano and chicken stock. Bring to a boil. Add the vinegar and season with sea salt and pepper to taste. Cover and simmer over low heat for 1-2 hours or until beans are tender and cooked through. While the beans are cooking, start preparing the rice. Place the olive oil and rice in a small pot. Turn the heat to medium and toast the rice for 1-2 minutes, stirring constantly so it doesn't burn. Add the water, sea salt, black pepper and bring to a boil. Once boiling, lower the heat and cover, simmering for 20 minutes. Remove from the heat and allow rice to sit, covered, for 5-10 minutes. Fluff with a fork before serving with the beans. Serve the pinto beans over the rice with your garnishes of choice. Enjoy!